There are many good reasons to buy Adobe InDesign. It is a powerful desktop publishing (DTP) app that works with digital and print products. Thirty years or more since DTP started to change the way we work, it's hard to remember the impact it had.
DTP software brought speed, consistency, drag-and-drop functionality, and "undo" to users. InDesign is the latest evolution of this software area, and it brings capabilities we could not have imagined. And designers now work with digital products as well as print. So InDesign allows you to create interactive PDFs for your customers.
Like all Adobe Creative Cloud products, there's no way to purchase InDesign outright. You have to buy a subscription. There are some ways of saving money, so let's take a look at the options.
How to Buy Adobe InDesign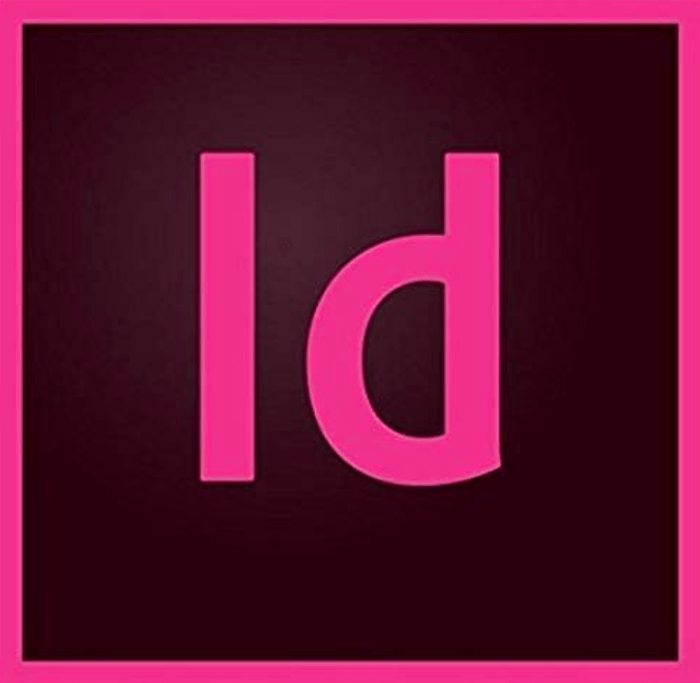 Annual Subscription

Annual Subscription

$239.88

Annual Subscription Paid Monthly

Annual Subscription Paid Monthly

$20.99

Monthly Subscription

Monthly Subscription

$31.49

Best For

Best For

Anyone looking for a powerful desktop publisher
You can try Adobe InDesign for free to see if it's right for you. Then you need to pick a subscription plan. The cheapest is an annual subscription. But if that's a bit much for your wallet, then you can split the annual fee into monthly payments. There's a surcharge of $1 per month. The most expensive option is the month-by-month payment.
If you opt for the annual plan paid monthly, then just be aware that there's a cancellation penalty if you cancel early. If you're not sure if you will get value for money, then it makes sense to use the free trial. Then maybe try a month or two with no commitment. If you like it, then you can switch over to the annual plan.
The cheapest way of getting InDesign is by being a student or teacher and subscribing to all of Adobe's Creative Cloud apps.
The Adobe Creative Cloud
Adobe's Creative Cloud brings more than 20 apps together in one place for a single subscription price. An educational plan will cost you less per month than a regular subscription to any one of Adobe's apps. For the rest of us, it makes financial sense if you need three or more of the $20.99 apps.
Adobe Creative Cloud All Apps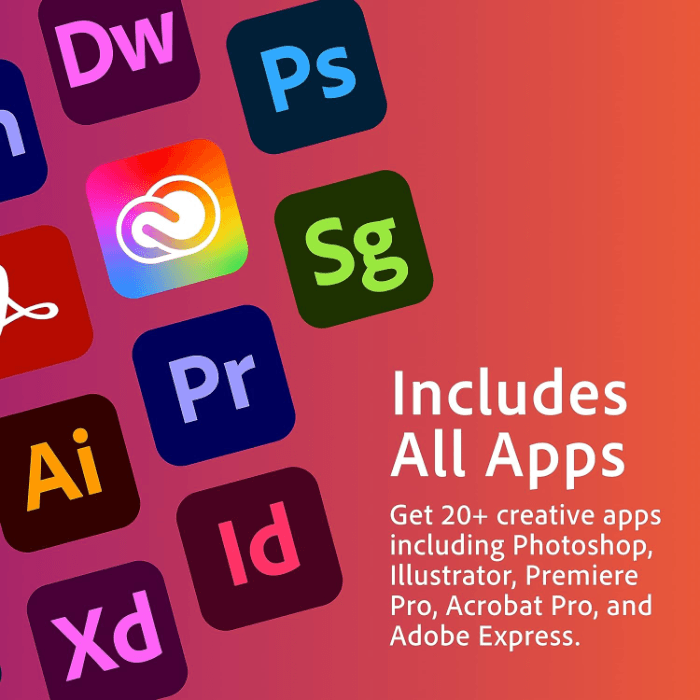 Annual Subscription

Annual Subscription

$599.98

Annual Subscription Paid Monthly

Annual Subscription Paid Monthly

$54.99

Monthly Subscription

Monthly Subscription

$82.49

Education Monthly Subscription

Education Monthly Subscription

$19.99

Best For

Best For

Saving money on three or more apps
It has to be said that one positive outcome of this is the access you get to apps you might not need very often. You might not edit video often enough to justify buying Premiere Pro or Apple's Final Cut Pro. But if you have the All Apps subscription, you have the app even if you only use it a couple of times a year.
What Comes With Your Adobe InDesign Subscription?
Many of the features of Adobe InDesign will be second nature to most users. Drag-and-drop, pasting, and resizing images are common features across multiple apps. InDesign helps make many things even easier as well. If you need to resize your project, InDesign will use its AI functionality to automatically keep your design elements looking good.
There are templates to work from as well. For instance, you get more than 100 for flyer designs. Where necessary, for instance, with posters, there are bleed margins and placeholders. And you get access to Adobe Fonts—and there are more than 20,000 of them to choose from.
Useful typographical features like drop-caps are a simple case of drag-and-drop with InDesign. It's fast, intuitive, and very powerful.
You also get access to royalty-free icons, graphics, backgrounds, and more. And there are in-app tutorials and guides to help you. Plus, the Adobe community is extensive, and you'll find masses of guides online, both paid and free.
Now You Know How to Buy Adobe InDesign
Although it's not as well-known as Photoshop, Adobe InDesign is a powerful design tool for graphic artists. And it makes sense for any freelancer with an Adobe Creative Cloud All Apps subscription to use it. It's great for business cards, social media ads, and presentations—in fact, almost anything. After all, most of us in the creative industries need to be able to produce these things from time to time.