A camera cleaning kit is a must-have for any photographer. It's the best way to keep your camera and lenses clean and free of dirt, dust, and fingerprints. Here are ten of the best camera cleaning kits for photographers in 2022.

[ExpertPhotography is supported by readers. Product links on ExpertPhotography are referral links. If you use one of these and buy something we make a little bit of money. Need more info? See how it all works here.]
Best Lens Cleaning Kits to Buy in 2022
Let's dive into the best options on the market for keeping dirt and grime off your lenses.
You can use this to clean your sensor and mirror.
Apply a few drops of the included solution to the swab, and apply in one single motion to your mirror. Repeat this as many times as needed.
This kit is more expensive, but each swab is individually packed. So, there's unlikely to be any dust on the swab when you use it.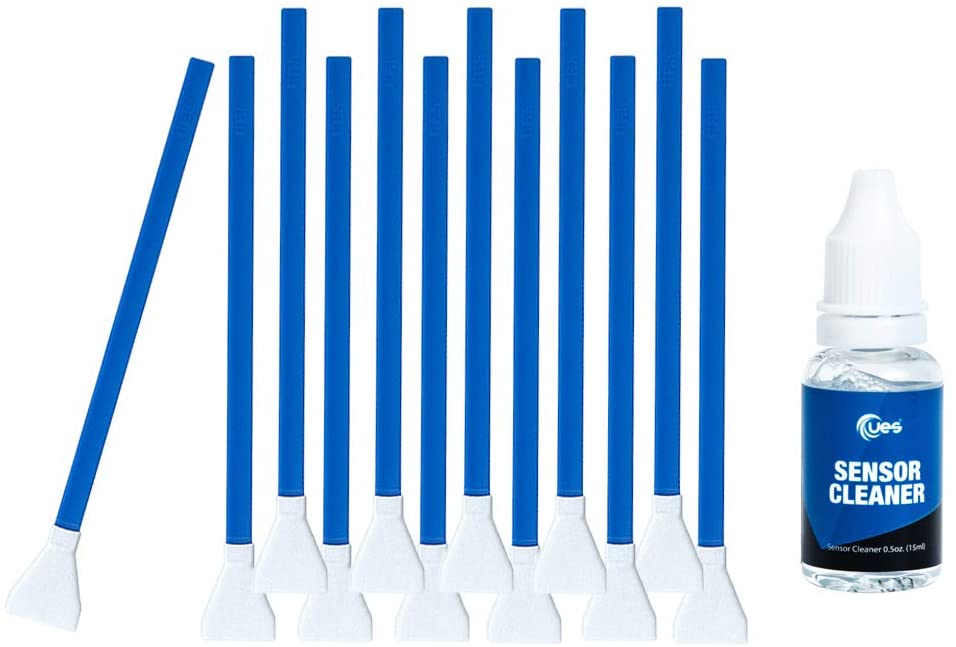 The SensorScope system is a handy way to clean on the go. It comes in its own pouch, so you can take it along on your travels far and wide! The best feature about this kit is the added loupe for inspecting your sensor.
The kit includes:
A Sensor Scope Inspection Device

A SensorBulb Air Blower

1 0.25 oz. Bottle of Sensor Solution

15 16mm Sensor Safe Wands

1 Cleaning Cloth

1 Cleaning Guide

Travel Bag
The Carson Stuff-It is a magic cleaning cloth, and it also comes with a handy pouch. This will help it stay clean for its next usage. It also comes with a hook, perfect for attaching to your bag for easy access.

Using a compressed gas kit like Dust-Off is a popular cleaning method among photographers. But, these kits should be used carefully. Used incorrectly, they can cause serious damage to your camera. Do not use on your lens mount or glass elements.
You can use it to clean the outside of your lens and camera to keep dust away. Use in short bursts to ensure you do not damage your gear.

Put a drop or two on a pad and then clean from the centre of the lens outward in a circular motion. Throw out the lens tissue after use. This won't leave any streaks, but it will give your lens a deeper clean than just a microfibre cloth.

If you find that an ordinary microfibre cloth just doesn't cut it, you may be better off using a disposable wipe, such as the Zeiss lens cleaning wipes.

The Lenspen SensorKlear is a great choice. The kit includes:
A dedicated sensor-cleaning brush from LensPen;
An air blower for knocking off loose dust;
A special loupe to help you see and spot dust on the sensor.
The loupe is a great feature of this kit. You can combine it with other cleaning methods to get any stubborn spots specks of dust.

This air blower is a great choice for cleaning off little particles from your lenses. It is incredibly gentle, so you have little chance of damaging the lens. This tool comes with two sides, a snout for precision and a bigger blower for wider areas.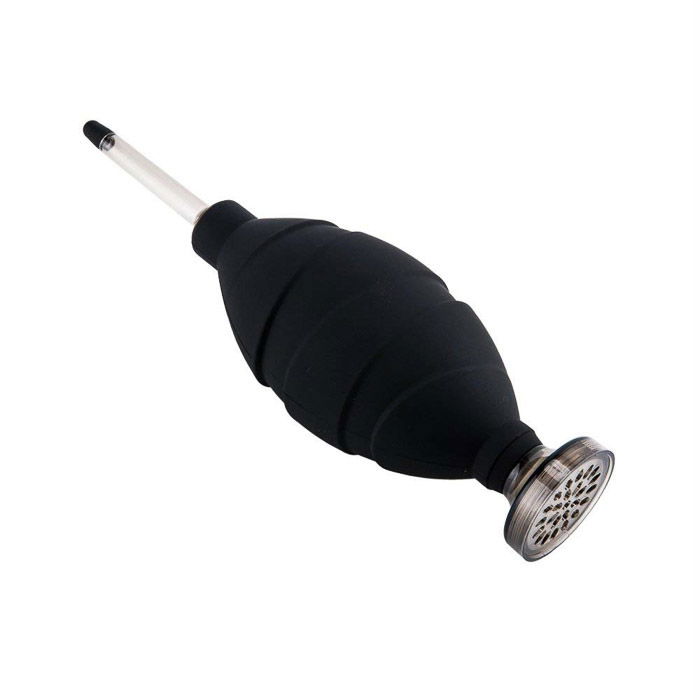 This cleaning pen has two tools built on either end. On one end, you have a nice brush for knocking away loose particles. On the other, there's a carbon-charged felt tip. The carbon end absorbs oil and other particles that may have settled on your lens. After using, you can re-cap the felt tip, which recharges the carbon for you.
The LensPen is simple to use and small enough to carry wherever you go.
The professional kit has it all. This is for a simple yet thorough way to clean your lens. You may need to purchase sensor cleaners separately, but in our opinion, this kit gives you exactly what you need for a great price.
The kit includes:
MagicFiber Microfiber
Cleaner Bottle
Lens Cleaning Pen
Lens Brush
Air Blower Cleaner
Cleaning Sheets
Cleaning Cloths
Conclusion
And there you have it. With the above kits, you have all the info you need on how to keep your camera and lenses in top shape. With all the dust particles and smudges taken care of, you're free to go wherever your photographic journey carries you!
If you're looking for some more great camera tips, why not check out our posts on the best time to buy a camera or the best Nikon cameras to buy.