Our PhotoAI review shows you what this program is capable of. We show you how this advanced AI tool creates unique, jaw-dropping, photorealistic images. And we reveal areas where it struggles and falls short.
PhotoAI.com is at the very forefront of the AI image generation movement. Digital tools powered by artificial intelligence are accelerating at frightening speeds. And PhotoAI is at the head of the pack, letting you create photorealistic portraits with only a few prompts and feeder images!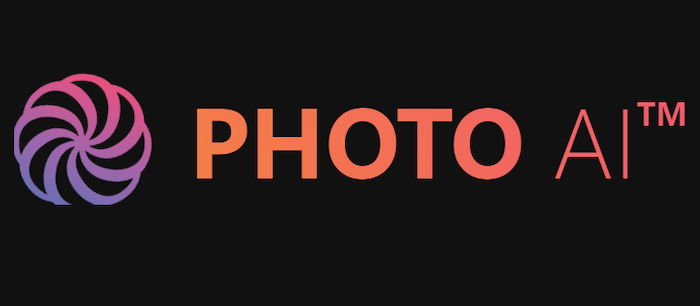 Incredible AI image generator, turning text into photorealistic images in a matter of seconds. Create your own AI characters and produce hundreds of unique AI images.
What Is PhotoAI?
PhotoAI is an online image-creation tool. It uses artificial intelligence (AI) to generate original images. And the program specializes in photorealistic portraits of individual people.
It uses the Photo Diffusion AI modeling system. This is a specific AI engine trained to generate images with a high level of photorealism. It can create life-like images of AI characters already within the program—"public characters."
But PhotoAI's true selling point is how it enables you to create your own "AI character." These characters can be you or your friends and colleagues. The point is to create an AI character of an existing person. After creating the character, you can generate various images of them in any situation.
If you want pro-level portraits of Larry from marketing in a meadow, you can create a Larry AI character. And PhotoAI will create portraits of him in a meadow! You don't need to hire a professional photographer for a photoshoot on location.
The program has specific specialties. It helps you create professional headshots for your resume or LinkedIn profile. There are templates for Instagram and Tinder images. And you can even create pictures of your AI characters looking buff and hunky in the gym.
PhotoAI isn't free. You need to pay a subscription fee. But I'm sure you can already see how using PhotoAI can save your company money in the long run.
Who Is PhotoAI For?
Creating images with PhotoAI is great fun. And any reasonably tech-savvy user can generate incredible photorealistic self-portraits or portraits. PhotoAI has features to help influencers, those on the dating scene, and even shoppers.
Some templates help you create images for social media platforms like Instagram. You can boost your dating profile by using the Tinder-optimized photoshoot feature. You can even use it to see what you will look like in specific clothing items, giving you a higher success rate when shopping online.
But seeing as you have to pay for PhotoAI, it makes more sense as a business investment. It's ideal for small companies that need plenty of images for marketing materials or website content. But it's also great for individual professionals and freelancers.
Production companies can use the images to visualize concepts for clients. They can develop aesthetics, moods, and styles for photoshoots, commercials, or music videos. And you can use it to storyboard cinematic sequences.
Actors and models can use the power of PhotoAI to enhance their portfolios. They can use the program for classic headshots. And they can create images in any scenario imaginable, helping them develop a personalized profile of images.
Anyone with a large content output can use PhotoAI. Bloggers trying to keep up with Google algorithms have more life-like images at their fingertips. They don't need to rely on unfashionable stock images or shoot their own photos.
AI image-creation tools of this quality have a myriad of uses. And it's no surprise PhotoAI is growing at the rate it is. The possibilities are close to limitless!
Key Features of PhotoAI
PhotoAI only has one purpose, which is to generate photorealistic portraits. But thanks to the features and functions within the program, there are different routes you can take to get a variety of results.
We take you through the main features of PhotoAI. We show you what this incredible program is capable of. We show how you can make the most of it. And we point out where it falls short!
Generating Images With Public Characters
When generating new AI images, you need a subject in the photos. And before creating your own character, you can use the Public Characters already in the program. These are pre-loaded characters anyone can use as soon as they subscribe.
These public characters include the PhotoAI founder, Pieter Levels. You have female models like Valentina and Abigail. And there are male models like Chris and Jun-ji.
These are non-famous people used as built-in characters. But you even have entrepreneur Elon Musk and former president Barack Obama as public characters.
Generating new images with public characters is a simple process. First, you select your character. You then set a couple of parameters. It asks you how many images you want it to generate. And you need to select portrait or landscape orientation. Next comes the prompt.
Public Character Prompts
If you have any AI software experience, you will know that getting the prompt right is the key to successful results. So, creating the best prompts in PhotoAI is a balancing act.
On the one hand, you need to give the PhotoAI bot as much information as possible. You should give specific instructions about the image you want to create. You can describe the photo's style, whether you want a high-resolution image or a grainy film look.
You can even instruct it on the environment and lighting. You can suggest a setting inside a nightclub or outside in a garden. You can tell it to produce images of a sunny day. Plus, you can tell the AI what outfit you want your character to wear.
The key is to be specific. Avoid vague terms that require interpretation. Keep your prompts simple, specific, and to the point. 
We found creating a prompt that's too long can hurt your results. Too much information can confuse the AI engine, giving you cluttered and messy results. Your characters lose their resemblance to the original person.
The program also has an input box for Negative Prompts. Here, you can tell the bot specific things you don't want to feature in the image.
You can ask PhotoAI to avoid physical features like curly hair or wrinkles. Or you can ask it to avoid adding details to the scenery. You can ask it to generate an image of your character in a city scene without cars. Or you can ask it to remove people from the background. 
But just like with the main prompt, we found that less is more. So, it's best to stick to specifics and not flood the prompt box with information. Here's the prompt we used for the examples below using Pieter as our character:
Prompt: model in (RAW photo, 4k, masterpiece, high res, extremely intricate) (photorealistic:1.4), natural lighting, shallow depth of field, summer, midday, posing for photo, standing, casual summer clothes, rustic landscape
Negative Prompt: no hat
You also have a Prompts section on the home page to guide you. There, it shows you images with the prompts used to create them. This gives you ideas and shows how to structure the prompts for optimal AI performance.
You can also use the prompts from this section. Just click on the image you want, and PhotoAI copies the prompt into the prompt command box. You don't need to copy and paste. It's automatic.
Time to Generate Images
It only takes PhotoAI about one minute to generate a unique AI image. Of course, if you're doing larger batches, it does take more time. But it's still quick, considering it's creating brand-new, original images.
When generating a batch of eight images, the first image took about 45 to 50 seconds. It then worked sequentially, generating the second image, then the third image, and so on.
But even working this way, the full batch of eight didn't take long. The last image is fully formed in 2 minutes and 12 seconds. That's rapid, showing how powerful the program is.
PhotoAI is slower when generating images with your AI characters rather than public characters. It isn't a huge difference, but it is noticeable.
Public Character Results
The results when using public characters are truly staggering. ExpertPhotography works in a content-heavy industry. So, we explore the latest AI updates. But despite our experience, we are still head-scratchingly impressed with the results of PhotoAI.
Of course, the success rate with the public character will be fairly high. The programmers have fed the bot hundreds, if not thousands, of characters' real images. This gives the AI engine more source material to work with. And that means better quality and more consistent results.
You can see two results close-up below. They feature two different public characters. But the images have been generated using the exact same prompt.
Creating Your AI Character
PhotoAI's top selling point is how you can use it to create AI-generated images of a real person. Whether you want images of yourself, a friend, or a colleague, you can train the AI engine to reproduce that person's likeness.
Creating a character is simple. You need to enter some basic information, such as Type (man, woman, couple, cat, dog, etc), Age, Eye Color, Body Type, and Ethnicity.
You then need to feed the PhotoAI bot with photos of the person the AI character is based on. You need at least 20 photos. And the more photos you feed it, the more accurate the AI imitation will be.
We found you have to be careful with the photos you select. They cannot be group photos or screenshots from social media. The engine also does not like smiley selfies. It's also best not to feed it 20 selfies you've just taken.
A wide variety of photos gives you the best results. Candid shots help with realism. And a mix of wide and close portraits helps with height and body proportions.
After you've entered the basic info and uploaded the feeder images, the AI engine starts "training." This is where PhotoAI creates the character, saving it to your account so you can use it time after time.
PhotoAI says the training can take up to 30 minutes to complete. But in our experience, it was much more than 30 minutes before the AI character was ready. We uploaded 27 photos, and it took closer to 45 minutes for the training to complete.
New AI Character Results
Our new AI character is based on ExpertPhotography founder and CEO Josh Dunlop. We uploaded 27 images of him to create the character. Here's a real, non-AI image of Josh as a benchmark.
After the training, you're rewarded with 16 automatically generated images of your new AI character. And the first impression is "wow." The robot has done an incredible job of regenerating Josh's likeness in the photos below.
At first glance, the images are staggering. The face is very realistic. The human form is well-proportioned and natural. And the backgrounds look real, although it does use a bokeh effect that helps to hide imperfections.
But when you look a little closer, there are imperfections. For example, in the Green Suit image, Josh is wearing one white shoe and one brown shoe. Also, PhotoAI's bot has given Josh a rather awkward hairline in the Bust Portrait image.
But credit where credit is due, the Full-Body Portrait is pretty much perfect. There's very little to suggest that it isn't a real photo of Josh.
PhotoAI Featured Prompts Results
As we've already seen, PhotoAI has built-in prompts you can use. They worked really well when we tested them on the public AI characters. But how do they fare with our new Josh character?
These results have also been a success. Josh still looks like Josh in both images. And the AI has nailed the brief set by the prompts. You can see both prompts below (left to right):
90s School Photo:
Prompt: (school portrait) photo headshot of a young 18 y o model in 1990s style, nineties style, 90s, 1990s fashion, 1990s hair, school, model is sitting and posing for a (yearbook) picture, blue yearbook background, official school yearbook photo, model sitting (looking straight into camera), (school shoot), inside, blue yearbook background
Negative Prompt: outside, nature, topless, nude, nsfw, cartoon, anime, illustration, monochrome
Suit Nightclub Photo:
Prompt: a medium portrait of model wearing suit as Instagram influencer in night club wearing suit surrounded by crowds of night club people
Negative Prompt: N/A
Streetwear Photo: 
Prompt: model wearing gorpcore aesthetic, bright colored puffer jacket, moonboots, beanie, white wool socks, outerwear, posing for photo in the street
Negative Prompt: sunglasses, snow, skiing, ski resorts, snowboard, skirt
Overall, PhotoAI's results are strong. The Streetwear photo and the Suit Nightclub photo are close to perfect. The resemblance to Josh is fantastic. And there are no obvious tells that they are AI-generated images.
But there is a problem with the 90s School Photo. The problem is with the hand. He has the usual four fingers plus an extra limb, a cross between a thumb and a finger. Hands seem to be a problem for the PhotoAI robot. But we'll come back to this issue later.
Results with Custom Prompts
If you're looking for something specific, it's best to use your own prompts. We won't repeat much about creating your own PhotoAI prompts here. We'll focus on the image results using our own custom prompts. 
First, we start with a very successful set of images. These feature Josh in a boardroom environment wearing a suit. Here's the exact prompt we used.
Prompt: model sitting at the head of a table in a boardroom, wearing tailored blue suit, neat hair
As you can see below, the images look accurate and real and have nailed the brief from our prompt. The only problem with these images is, again, the hands.
Now it's time to saddle up and ride with Biker Josh. This time, we were more adventurous with our request. We were looking for something that would make Josh look like a motorcycle enthusiast. But the results aren't great.
Here's the PhotoAI prompt we used for this one:
Prompt: model standing next to a motorbike on a mountain road, wearing biker leathers, holding helmet under one arm
Negative Prompt: no other people or vehicles
At a glance, the images look okay. But it doesn't take long before the errors become glaringly obvious.
First, he only has one leg. Of course, the right leg is meant to be behind the bike. But there's no evidence of it. Also, his jeans cut into the body of the bike. He isn't sitting naturally on it.
Plus, the bike and Josh are not in proportion to one another. This gives Josh an unnatural-looking height. There's also a problem with the helmet. It doesn't sit comfortably on his head—the angles are slightly off.
This is probably the image where the likeness to Josh is weakest. There is a resemblance, but it is not as accurate as other examples. Then we have problems with the background. The road behind the bike is a mess. The lines don't continue logically. And the road splits into two. 
We also need to acknowledge that the PhotoAI bot ignored some requests from the prompt. He isn't holding the helmet under his arm. And he isn't standing next to the bike.
Now, we're off to the slopes for a spot of skiing. And the results are certainly not the best we've seen from PhotoAI. Here's the prompt for our skiing images:
Prompt: model skiing on ski slope, wearing brightly colored 1980s ski clothes, 80s fashion, florescent colors, pink sweatband
Negative Prompt: helmet, goggles, gloves, hat
Skiing Image 1 is the worst image we saw from PhotoAI. It's a total mess.
It got a couple of things right. Josh has the pink sweatband requested in the prompt. And the ski clothes look like 80s ski clothes. The background also looks realistic.
But the problems are numerous and obvious. It looks like he's been badly Photoshopped in front of an image of a ski slope. You then have a pink ski sticking up on the left side of the image. Josh's bottom teeth are out of focus and falling out. And his hand has another hand sticking out.
Ski Image 2 is more successful but still littered with errors. The character looks like Josh, and his teeth are fine. The clothes also meet the brief. And there's little wrong with the scenery or background.
But he's wearing a hat when "hat" had previously been entered in the negative prompt command box. We also have the closest ski to us out of sync with itself. And we have three random ski poles sticking out of the ground in awkward places.
We have one more set to show you with PhotoAI's custom prompts. This time, we're looking at something simpler without any activities. Here's the prompt:
Prompt: model in a gym wearing 1990s sports clothes, 90s fashion, 90s aesthetic, gym clothes, colorful shorts, sweatband
Negative Prompt: people
Images 1 and 2 are both successful. The resemblance is strong in both images. And while the clothes are not as colorful as I had hoped, the bot has still successfully answered my prompt.
They are not perfect, but the errors are minor. Image 1's line between hat and hair is a bit messy. And in image 2, the stance is slightly awkward. His back is too far behind his hips.
Image three was a bit of a disaster in this set. The shot only shows Josh's torso, cutting out most of his face. This is a recurring issue when you ask PhotoAI to generate multiple images. It doesn't do this every time. But it is something to be wary of.
Modeling Specific Clothing Items
As well as creating your own prompts, you can feed the PhotoAI bot images of clothing. The bot then generates images of your model wearing the clothes.
This feature is still in the Beta phase, so we shouldn't expect the finished feature just yet. But we tested it out, and the results are not that bad.
Feeding the bot an item of clothing is easy. There's a command box below the Negative Prompt box. Click on this to upload an image file from your computer.
After you load the image, the bot takes 30 to 60 seconds to analyze the clothing you want to use. It then gives you an automated prompt in the prompt command box.
We loaded an image of the Fiji World Cup 2023 rugby jersey, which you can see below.
This is the prompt PhotoAI automatically generated after we loaded the jersey image:
Prompt: (wide portrait) of model wearing ((a white shirt with a black and white design, new zealand, white and black clothing, set , inspired by Tom Scott RSA, 2 0 2 2, 2022, black on white only, maori, 2 0 2 0, 2020, black and whitehighly detailed, detailed white, ( land ), new zeeland, future))
The prompt is interesting, but it shows the bot hasn't been wholly accurate in its analysis. It knows it's a rugby jersey but mentions New Zealand and Maori several times. While New Zealanders are fellow Pacific islanders and rugby enthusiasts, they are not Fijian.
Here's the best result using the jersey image and PhotoAI's prompt.
We then tried again using the jersey image and our own prompt. And these results (pictured below) are much closer to what we wanted. This time, PhotoAI has nailed the rugby aesthetic. And the jerseys in images 1 and 2 are both similar to the jersey we asked it to replicate.
Also, the overall quality of the images is excellent. There's a high degree of photorealism. AI Josh looks like IRL Josh. And there are no obvious errors to tell us it's an AI image.
Here's our custom prompt, followed by the images:
Prompt: (full body portrait) of model wearing ((White rugby jersey with black collar, Fiji Rugby jersey white and black clothing, fiji tribal markings, detailed white)), color image, sports field
Negative Prompt: hat, sunglasses
The clothes features are good but far from perfect. As a beta feature, we know this will only improve. But will it be able to replicate specific items of clothing exactly? It can't at the moment. But time will tell if it delivers on that promise.
Copycat Image Feature
The copycat feature lets you imitate an existing photo using your AI character as the subject. You can upload any photo of a friend or family member. Or you can use a famous photo you want to imitate.
PhotoAI gives you control over how much the bot copies from the original photo. You have two command boxes that give you options.
The first box is Photo Strength. This determines how much the bot copies the original image. With a low level of strength, the bot uses the image as inspiration. It won't stick too closely to the details.
You can use the image to generate a prompt that matches the vibe and aesthetic of the original image. But if you select a high level of strength, it will copy the image as much as possible.
You also have a "What to Copycat" command box. Here, you can select specific details you want to copy from the original image. You can ask it to copy the original's clothes or body pose. Or you can ask it to copy the entire photo.
We started by doing a light copycat image using a photo of David Beckham lifting a trophy. 
After loading the image, PhotoAI provided an automatic prompt. With the little experience I've had with AI prompts, I knew the image wasn't going to be a success. There were too many pieces of confusing or distracting information.
Photo AI Prompt: a model holding a trophy up in the air, david beckham, the best ever, legend, king of kings, invincible, from 2001, inspired by Thomas Scholes, jamie lannister, heroic figure, impossible dream, soccer player, trending on pixv, # glazersout, standing tall invincible, immortal, 1 9 9 8, 1998
Some details are impressive, like how it recognizes David Beckham. But we decided to use a modified prompt for better results.
Our Prompt: a model holding a trophy up in the air, legend, heroic figure, red football jersey, long sleeves, medal around neck, triumphant, celebration
We selected the Light option in the Photo Strength box and Body Pose + Photo in the What to Copycat box.
The results are pretty impressive. There are some issues, like the arms being too long. And we also have more issues with the hands. But it's a strong rendition of the original image, especially considering it was on the Light setting.
Next, we tested the copycat feature on the maximum Photo Strength level. We paired it with the Body Pose + Photo option in the What to Copycat comment box.
We used Annie Leibovitz's iconic portrait of Arnold Schwarzenegger on the ski slopes. And the finished imitation from PhotoAI is very strong.
There are a few minor issues, like the head being slightly out of proportion to the body. But overall, the copycat version is strikingly similar. 
Advanced Settings
PhotoAI also has a set of advanced settings you can apply when generating images. So far, all the images generated for this review have used the default settings. It shows you that PhotoAI can deliver quality results without them.
But some users might want specific features or qualities within their AI images. And for those people, we quickly dive into the advanced features.
Some are fairly self-explanatory, like the Black & White Film and Film Grain effects. And you have a face-fix feature that makes your character's face more conventionally good-looking.
Upscale Strength is a bit more advanced. The higher the level, the more detailed your AI images will be. You might think that more detail is better. But as PhotoAI tells you, using a higher upscale strength gives you a higher chance of deformities.
You can also adjust the Step Count. The higher the step count, the more detail you get in your images. But the higher you go, the more time it takes to generate your images. It can also have negative effects on quality.
Prompt Strength is another advanced feature. If you use a strong setting, it takes your prompt more literally. A weak setting gives the AI bot more room for interpretation.
Weaker vs Stronger Settings
Now, we'll look at some PhotoAI examples using the advanced settings. First, here's the prompt we're using for these images.
Prompt: model in the jungle, model wearing jungle hiking clothes, Ray Mears, green khaki, full body, foliage, hiking boots
Negative Prompt: sunglasses, hat
In the first set of Jungle images, we used weaker settings. The upscale strength was set to Featherlight. The prompt strength was set to Light. And we reduced the step count from 40 to 30.
The results are mixed. Jungle Image 1 is the best of this batch. It delivered what I wanted from the prompt, even though the prompt strength was set to Light. There is a problem where his sleeve is rolled up on his right arm. But it's strong overall.
But Jungle Image 2 is less successful. And the problem is obvious. Our intrepid explorer has three arms!
In the next set of images, we went for strong settings. We used the exact same prompt. But we increased the upscale strength to Extreme and the prompt strength to Strong. We also increased the step count to 50, the maximum amount.
The results are excellent. And there are far fewer deformities or errors than we expected. They are not perfect. And they took over two minutes to generate. But PhotoAI has delivered exactly what we asked with the higher settings.
The detail in the environment is much improved from the jungle images with weaker settings. And a wider range of colors and tones makes it more realistic. You also see more color tones in Josh's jungle outfit.
Jungle Image 3 does have issues with the folds of the shirt. But other than that, both images below look excellent. There are no obvious tells to indicate this isn't a real photo.
PhotoAI Pricing and Subscription
PhotoAI works on a subscription basis. Rather than a one-off payment, you sign up to use the software. There are several subscription plans available. And you can pay either monthly or yearly.
The most affordable is the Pro Plan. It offers good value for money, considering the power of the program. It gives you 1000 credits a month, which means you can create 1000 4K images. You can create five AI characters. And you have access to the copycat tools and advanced settings. It's a good deal for individuals.
The Premium Plan is more than double the price of the Pro Plan. But you get more than double in the package.
In Premium, you can create 25 AI characters. And there's a 5000-image monthly limit. It also lets you take eight photos in parallel. And you get better service from their customer support. It's the ideal plan for teams or small or medium companies.
PhotoAI's Business Plan is the top plan. The price is 3x higher than the Premium Plan. But you get your money's worth. You can create 25,000 images each month. And you can create 100 AI characters. It's only worth it if you need that much output. But it could transform your business!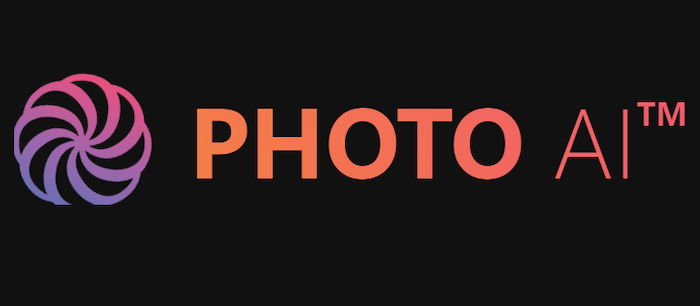 Incredible AI image generator, turning text into photorealistic images in a matter of seconds. Create your own AI characters and produce hundreds of unique AI images.
Alternatives to PhotoAI
Many editing programs are incorporating AI into their software. Photo editing software like Luminar Neo has artificial intelligence at the heart of their processing. Even Adobe Photoshop now has AI features in its toolset.
But when it comes to AI image creation, Midjourney and Jasper Art are two programs worth mentioning.
Midjourney
Midjourney is a powerful AI-driven software to make creative artistic images. You can use it to generate incredible landscapes or scenes. It brings your imagination to life, producing cinematic images with intricate details.
This AI software doesn't quite match the hyper-realistic image style of PhotoAI. But it serves a different purpose. Rather than producing images the user wants to pass off as real, Midjourney helps you visualize concepts.
While not matching the realism of PhotoAI, the images are impressively life-like. Some Midjourney art looks too other-worldly to be genuinely realistic. But it is realistic in an artistic kind of way. Rather than being fooled into thinking it's a real photo, you might believe the images are stills from a real movie.
Midjourney expands your imagination, allowing dreams to become "reality." For concept artists in the film industry, it's a godsend. It opens doors for advertisers and music video directors. And it's a brilliant tool for anyone in the creative industry.
There's no free plan for Midjourney. But the Basic Plan is affordable, especially if you opt for an annual subscription rather than a monthly one. The basic plan is limited. But you can opt for one of the bigger plans if you need more.
There are four plans in total. You have Basic, Standard, Pro, and Mega plans. The increases in price as you go up in plans are reasonable, and you always get more for your money.
Our full review of Midjourrney is a must-read for AI enthusiasts.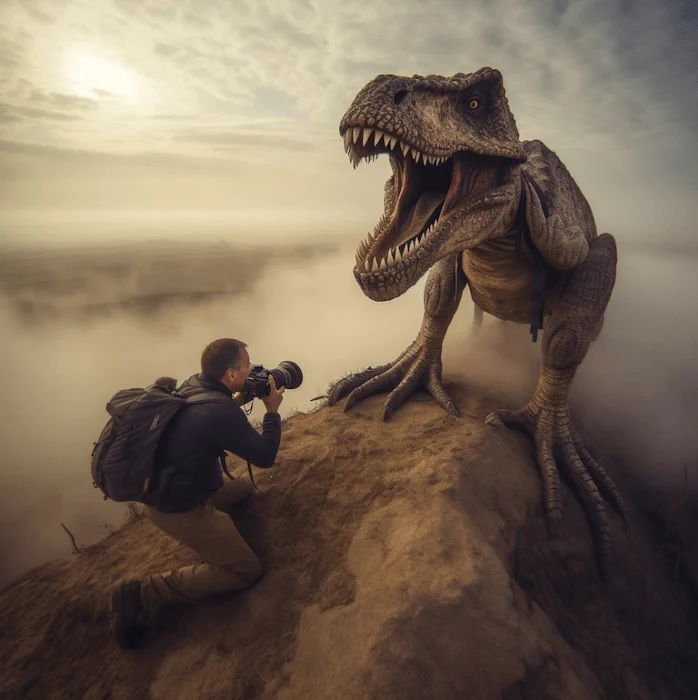 Jasper Art
Jasper Art is another AI-powered image creation tool. It specializes in illustrations, graphics, and artistic types of images. You can even use it to copy the style of famous artists.
Its strengths lie in generating fine art images like paintings and drawings. The bot has a reasonable knowledge of art history. And you have a wide range of mediums to choose from.
It can also produce photorealistic images with a high degree of success. It works well with still life scenes and animals.  But this AI image generator hasn't yet mastered photorealistic humans. It doesn't come close to PhotoAI in that department. 
Jasper Art is great if you want colorful illustrations for your content. And it comes as part of Jasper's AI software package with their AI writing tools.
The subscription prices are similar to PhotoAI. And there's a Creator Plan for professional individuals. There's a "Teams" plan for companies or departments. And you have the Business plan with bespoke prices for larger companies.
Check out our full Jasper Art review.
Final Verdict for PhotoAI
Measurement

Measurement

Score

Main Features

Main Features

Ease of Use

Ease of Use

Design

Design

Compatibility

Compatibility

Annoying Little Things

Annoying Little Things

Personal Verdict

Personal Verdict

Value for Money

Value for Money

Total Score

Total Score
PhotoAI is an incredible piece of software. But it isn't perfect. We know it will get a lot better as the technology improves. But it isn't the finished article just yet.  Here's a summary of what we like about PhotoAI and where we encountered problems. 
What We Liked About PhotoAI
First, the platform is super easy to use. If you can use a computer, you can use PhotoAI. You don't need advanced tech skills or knowledge to master the software.
Plus, the plans are reasonably priced. They are probably too expensive for amateurs who just want to play around with the software. But it could revolutionize your work and output if you're a professional or have a business.
When it comes to the images, they are mind-blowing. The overall quality of PhotoAI 's output is impressive. It can generate images you can use for marketing materials, social media, or personal use.
Mastering the prompts takes some time and practice. That's the key to top results. But even after a few attempts, you have hyper-realistic images you can use for marketing materials or social media.
The loading times are another positive. The software can generate six original images in less than two minutes. Loading times do increase when you use custom prompts, extra features, and advanced settings. But it's still just a few minutes for brand-new images.
Recurring Issues with PhotoAI
PhotoAI's images are not always perfect. And there are a few problems that come up time and time again.
Inconsistency is one problem. If you generate a set of eight images, two of them will likely be completely unusable. And it seems like the more images you generate at one time, the higher the number of duds in that set. Thankfully, you still have some usable images.
PhotoAI struggles with prompts that include activities. It copes well with aesthetic instructions and styles of clothes. But it doesn't cope well when asked to create an image where the character is doing something specific.
It doesn't like generating equipment for activities. It can often throw them up in strange areas of the image. See the motorcycle and skiing images for evidence. 
Hands are PhotoAI's biggest problem. The fingers are often too long. And if the hand interacts with another part of the image, it can become a complete mess. This was a consistent problem throughout our testing.
Limb proportion is another area of concern. Often, the character's arms are too long compared to the rest of their body. Or, sometimes, an elbow or knee is in an unnatural position, either too high or too low on the limb. Once you notice this trend, it becomes an obvious tell for AI-generated images.
Best Use for PhotoAI
PhotoAI is mindblowing yet often frustrating. It can create hyper-realistic images that can pass for real photos. But you have to stick to a certain style of image. You need to stick to aesthetic descriptions. It struggles if you ask it to create images of a character doing something specific.
If you want stylish portraits of your AI character, there's no better software than PhotoAI.
The scary thing is that this software is only going to get better. We already expect improvements in clothing features. But we know the overall quality is going to improve too. PhotoAI is at the very forefront of the AI software revolution.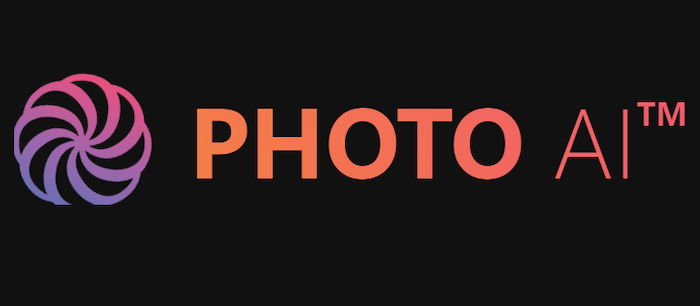 Incredible AI image generator, turning text into photorealistic images in a matter of seconds. Create your own AI characters and produce hundreds of unique AI images.