There are so many physical and online camera stores for buying a camera. It can be a confusing and frustrating experience.
Whether you're shopping online or in-store, pricing and the customer service experience can vary. So how do you choose which camera store to buy your next piece of equipment? That's where we come in.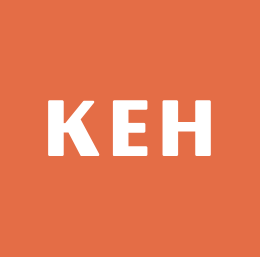 Looking for options? Check out KEH, the online camera store that offers a wide selection of used gear at discounted prices. Plus, enjoy a 180-day warranty and free shipping on orders over $200.
The Best Online Camera Stores
We've done the homework for you, and have put together a list of the 13 best and most popular camera stores. And an extra one you shouldn't overlook.
B&H is a premier destination for photographic equipment and supplies in North America. It's a massive superstore for all things photographic right in the heart of New York City.
The company has built its reputation over decades. It's the place that a lot of pros turn to first, particularly when gear shopping online. The staff is extremely knowledgeable and well-trained.
There is a live chat feature on the website, as well as a used department. B&H maintains a wide selection of used cameras and other secondhand electronics. You can find sound systems, smartphones, and video equipment.
They also ship to most countries and have a 30-day return policy.
B&H extends that return policy to a wide variety of used equipment, which they test for defects and flaws. If you're on the hunt for a pre-loved camera, B&H is an excellent choice.
A bonus for regular shoppers is that they have a loyalty program. You can earn points on your purchases and later redeem them for discounts. However, there is a limited timeframe to do this. If you are not a regular B&H shopper, this may not be a benefit.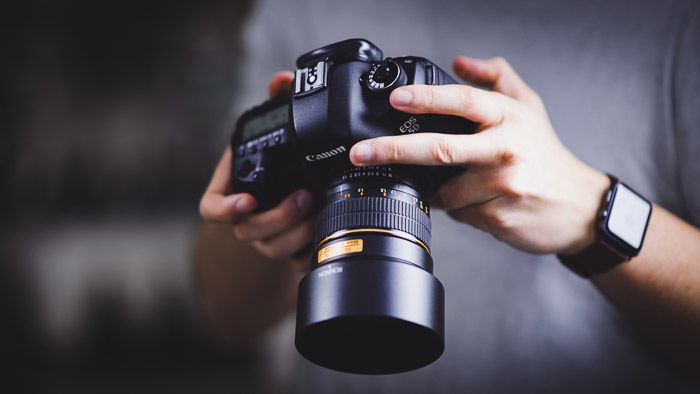 Samy's was founded in California in the 1970s. It has six storefront locations from San Francisco to Orange County.
If you're on the west coast, Samy's is a good option. Like B&H, they offer quick, free shipping for purchases over $49 and a 30-day return policy.
Unlike some of the retailers on the list, they sell their used equipment through eBay.
Their camera and consumer digital department carry 35 mm and small format digital cameras. They also carry lenses from every major manufacturer in the world.
The pro department carries a huge array of medium and large-format cameras and accessories.
All the locations offer the entire range of the products they carry.
One bonus of shopping with them is that Samy's also offers in-store financing. This can help you with larger purchases.
Unfortunately, their online store is only accessible from within the USA. They are looking into changing this sometime in the future. But for now, Samy's is for US residents only.

Abe's of Maine is not as comprehensive as B&H or Adorama. But it offers a greater variety of products than many online retailers, all at competitive prices. They have an online store and a physical location in New Jersey.
Abe's offers a variety of seasonal and non-seasonal promotions and coupons. These are in addition to the coupons and rebates you see on the product page itself.
All orders are processed on the premises. If there is an issue, they can quickly and efficiently find a solution.
Abe's offers free shipping on thousands of products, but be aware that shipping can vary. They also only offer a 14-day return policy. This is shorter than the standard 30-day time window given by many similar retailers.
But Abe's is worth a regular check-in. They often have great sales where you might find your dream camera at an unbeatable price.

Amazon is the largest online retailer. They had sales of $178 billion in the last reported year, with a large percentage of that revenue generated in electronics.
When it comes to cameras, the price range is set by the manufacturers. This is why you won't see large differences in price, as you might with other electronics.
Amazon is able to negotiate lower prices with the manufacturers and also cut their profit margins. This is because their overhead is lower than a traditional brick-and-mortar store.
The 30-day return policy is also appealing. Amazon happily takes returns with no questions asked. (As long as the product is in its original packaging and condition.)
If you have an Amazon Prime membership, the free 2-day shipping option is an added bonus. Especially if you need to get your order delivered as soon as possible.
I turn to Amazon when experiencing unexpected gear breakage and failure for this very reason. Just make sure that the shipping option applies to your postal area.
When shopping on Amazon, you're able to see genuine reviews from other buyers. Other sites can create their own fake reviews. But only those that have purchased the product on Amazon can write a review there.
Reading about the experience of others when considering purchasing from a seller is an invaluable tool. And it can be the deciding factor in which camera you end up buying.

This New York-based retailer has been around for decades. It's a full-service destination for photography and video equipment as well as electronics. It's one of the more popular options online for hobbyists and professionals alike.
Adorama has a great selection of new gear, as well as a selection of pre-owned cameras and photo equipment. These have been tested and inspected and come with a 30-day money-back guarantee.
They also have an inexpensive VIP360 loyalty program that offers a 1-year "drops and spills" warranty. It also comes with a 60-day return policy and other perks such as early bird access to discounts and sales.
Adorama offers same-day shipping. They ship to Canada and many other countries around the world. Keep in mind that your country has its own tax and customs policies.
Adorama is also known for its learning center and videos on AdoramaTV. They also host presentations, demos, and classes at their space in New York City.

This is a massive, longtime Texas-based retailer, housed in 20,000 square feet. They sell new and used equipment, have a photo lab, rentals and repairs, and even offer on-site classes on a variety of photography topics.
You can receive coupons on your purchase that you can put towards the classes. Their 75-foot classroom doubles as a rental studio.
Precision Camera & Video is dedicated to providing excellent customer service and photographic education. They carry a wide array of cameras, lenses, lighting gear, accessories, and even printers and scanners.
There is no tax on out-of-state orders and they offer free ground shipping on all orders over $200.

Ritz Camera can be traced back to a successful portrait studio in Atlantic City in 1918 and later a film processing lab. In the decades since, the company has been a trusted source for professional photographers and photography enthusiasts alike.
A few years ago, it was bought out and consolidated with some other similar companies like Wolf Camera and Camera World.
Ritz maintains some stores and a website with a good selection of gear that is more focused on the amateur photographer.
They offer a standard 30-day return policy but charge a 10% restocking fee.
They have a price matching program, free ground shipping, and an in-house support team to help you with any questions you might have.

KEH is the world's largest pre-owned camera store with almost 40 years in the business. This is a great option if you need to upgrade your camera or buy a new one without a high budget. They offer up to 40% less than the retail price on a wide selection of digital and film cameras, lenses, and accessories.
They have expert technicians that use a ten-point rating system to inspect and grade gear. This way you can be sure that what you are purchasing is in excellent condition. KEH offers a 180-day warranty and a 14-day return policy.
They accept a variety of payment methods, including PayPal. But they will only ship to PayPal-confirmed addresses. And the KEH shipping address must match the PayPal address.
They have a price match guarantee. They will refund you the difference if you find the exact same product at a lower price. Some restrictions apply though.
If you want to sell your gear, you can get an instant quote. Many photographers continually upgrade their equipment by selling it off and purchasing used gear.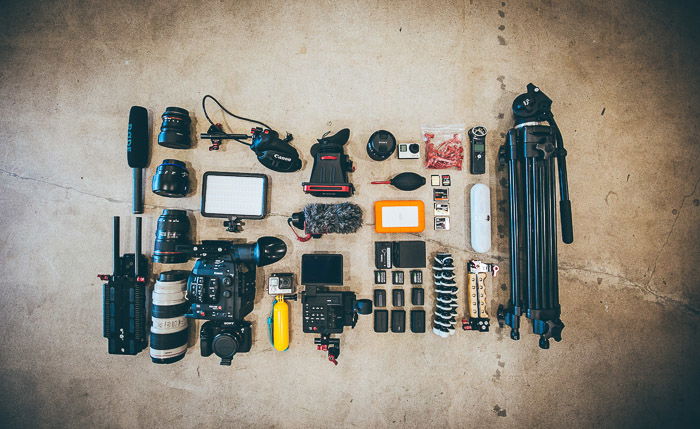 MPB is a photography gear marketplace for buyers and sellers through a hassle-free and secure platform. They have offices in the UK and New York. And they are always working on their technology to continue to redefine how photographic equipment is sold online.
The staff is knowledgeable and is there to assist at any stage of the transaction.
The range of photographic equipment on MPB is vast. They are thousands of items passing through the marketplace every month. In addition to used cameras, they sell accessories like filters, camera batteries, and memory cards.
MPB carefully inspects all equipment and offers an unparalleled 6-month warranty. This greatly offsets any risk to buyers.
Browse through a huge selection of equipment and purchase by cash or trade. Everything is shipped out for the next working day delivery.
The excellent service and condition of the equipment as well as the fair pricing make shopping with MPB a great option.

Purchasing a camera on ebay may seem like a risky move. But if you play your cards right, you can walk away with a deal that can't be beaten.
Many reputable dealers, such as those mentioned here, sell through ebay. Buying through ebay is riskier than going directly to an online retailer specializing in camera sales.
But there are safeguards put in place to help prevent non-delivery of goods or from goods showing up not as described. Bad sellers that received negative feedback can be banished from the site.
Here are some things that you should look for when perusing cameras on ebay.
The images of the product should be close up enough and large enough for you to assess the condition of the body for nicks and scratches. There should be several pictures that show all sides of the camera. These should not be blurry or shot from too far away.
Check the seller's rating. It should be 99-100% positive. Anything less than 95% should be considered a red flag. Read the description very carefully for details. Contact the seller if you have any questions.

Vistek is Canada's answer to B&H. Vistek offers a vast array of photo and video equipment in addition to cameras. This includes lighting equipment, printers, and tablets at competitive prices.
They have a storefront and photo lab in Toronto. Here they offer extensive rentals, and ship products within Canada and the USA through their online site.
They also have storefront locations in Mississauga, Calgary, Ottawa, and Edmonton. Free shipping is available for non-oversized items up to 10 pounds. Shipping rates and methods for products that do not fall into this category can be found on their site.
Vistek offers a student discount, learning events, and a YouTube channel focused on product overviews.

Best Buy might not be a top option, but it depends on what you're looking for. Because there are so many locations, you may have one near you. Their prices are also competitive.
The downside to shopping for a camera at Best Buy is that the sales staff may only have limited knowledge of photography.
Best Buy can be a good place to check out some cameras and get a feel for them before you buy.
Their online selection is great. In-store, you will find prosumer or entry-level models rather than a wide selection of professional-level bodies.

1. Don't Forget Your Local Camera Stores
Even if you end up shopping around and don't buy from them, browsing at your local camera stores will allow you to inspect the equipment hands-on. You can also get guidance from knowledgeable staff.
I also love my local camera store because they sell a vast array of used gear at reasonable prices. Everything has been inspected and comes with a money-back guarantee.
Using this approach saves me a lot of money. And it's a lot more trustworthy than buying off Craigslist. Or paying for international shipping costs when buying from online camera stores.

Conclusion
Shopping online tends to be cheaper. But be sure to buy from a reputable dealer that will accept returns without a restocking fee. If you see a deal that seems too good to be true, it usually is.
Compare the prices of your coveted online camera stores with in-store camera stores. With some of these options, you may want to rent the item before you commit to a purchase.
Also, don't forget to consider used gear. You may get a great camera and save a lot of money in the process.
Get off auto-mode and take stunning photos for life with our Photography Unlocked eBook!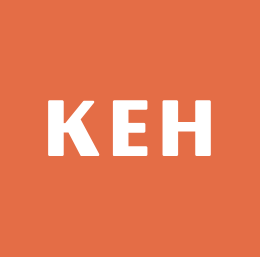 Looking for options? Check out KEH, the online camera store that offers a wide selection of used gear at discounted prices. Plus, enjoy a 180-day warranty and free shipping on orders over $200.