Let's face it. Camera batteries are expensive. And you never only need one. If you like or need to spend time away from civilization, you'll need several batteries. This allows you to shoot more and more without the need for electricity.
You can buy first-party batteries (Canon-branded batteries for Canon cameras) but it is very expensive. Luckily there are third party camera batteries. But do they pose any problems? Let's find out.
[Note: ExpertPhotography is supported by readers. Product links on ExpertPhotography are referral links. If you use one of these and buy something, we make a little bit of money. Need more info? See how it all works here.]
Third-Party Camera Batteries
When you buy a new camera, the battery that comes with it is 'first party'. These come from the same company as your camera. It was specifically designed to work with your camera or any from the same brand that uses the same model.
The LP-E6N camera battery works across a multitude of different cameras. They include the Canon 7D Mark II and Canon 5D Mark IV.
Third-party batteries are those made by other manufacturers than your camera manufacturer. These can differ, from very good to very cheap substitutes. Standards for testing are often limited or overlooked.
Advantages of Third Party Camera Batteries
Third-party batteries are much cheaper than the first-party options. This is the case across all types, including Canon, Go Pro and Nikon.
For example, the EN-EL15b battery for the Nikon Z7 mirrorless camera comes in at $60 euros each. Wasabi sells the same batteries for $15, and they have a reputation of high quality.
This price tag comes in very handy. If you need three camera batteries for your travel photography, that becomes expensive. The third-party option comes in at 25% of the price for the same quantity.
Buying from a reputable source is an advantage. The batteries might have microchips included inside them. These help to track power levels, like their first-party brothers.
One thing you might not have thought about is buying first-party batteries through Amazon could still give you a counterfeit product.
If you don't check the seller, and feel like you are buying a Canon battery, there is no way to be sure.
Then, you have a cheap battery for the price of a first-party product.
Why You Shouldn't Use Them
Firstly, you can trust the first-party batteries more as they have a reputation to keep. A Canon battery comes tried and tested with Canon cameras. Over and over again. After all, they have been doing this for years, if not decades.
With third party batteries, you can never be sure how good they are. Many Chinese companies skip testing, safety, and manufacturing standards. Then, paired with a clever name, it sounds good and reputable.
Third-party batteries are cheaper because they need to be to compete. Other batteries are cheaper because of the lack of money poured into manufacturing. But how do you choose the wheat from the chaff?
There are way more unreputable companies selling third-party batteries than reputable ones. Batteries can swell after continuous use. I don't need to tell you how dangerous that is with Lithium batteries.
Many camera manufacturer companies have targeted these sellers. Firmware updates have the capacity to render third-party batteries useless. Meaning that extra money you spent created expensive paperweights.
Another issue is they might not compete with battery life, in the long run. They might begin with a great charge but quickly deteriorate.
The most important problem with these off-the-shelf brands is this. They can invalidate the camera warranty if there is a problem.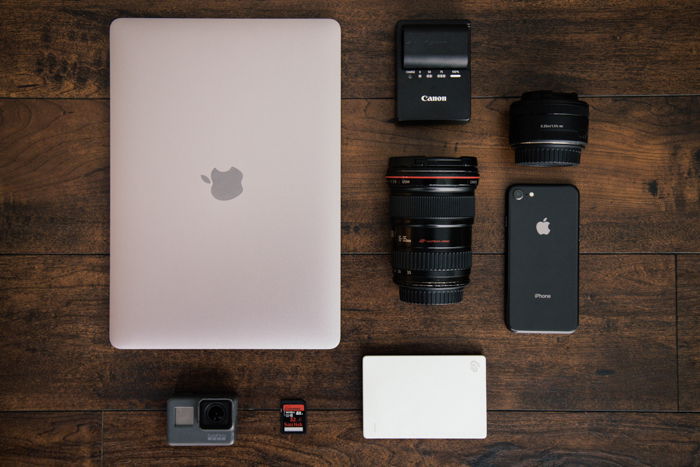 What to Do If You Absolutely Need Them
If you need the extra battery power, but can't afford the first-party versions, then you can go for the third-party brands. But. You need to do a lot of research.
In bad cases, you just end up with a battery that doesn't perform well. Doesn't hold its charge, or feels a little less professional than other models. In a worst-case scenario, your camera becomes damaged.
They are not all bad, but you need to know which ones to go for.
What we suggest is not to go through Amazon. Almost anyone with a product and company name can sell there. Even reputable companies have found to be selling inferior products (and even bricks instead of cameras in some cases).
The chances that you get something you don't want is too high. Get your batteries, both first and third-party from a local camera shop. Then you know they are supplied by the right people – those who know about cameras and equipment.
They also have a reputation that needs to be sustained. Word of mouth is much stronger than a negative review online.
Canon
If you're looking for third-party batteries for Canon, you are more than likely looking for an L6-EPN. These are used by the 5d Mark IV, 80D and 7D Mark II.
We recommend the WasabiPower batteries. You get two batteries for half the price of the Canon equivalent. Some say you don't get the same charge as the first-party siblings, but they are considerably cheaper.
they also come with a dual charger, meaning there's less chance you run out of juice.
Nikon
For Nikon, we recommend the Ravpower batteries, especially for the EN-EL15. These batteries work with cameras such as the D7100 and D810.
They charge almost as well as the first-party Nikon counterparts and keep it too. The benefit here is the car charger, which is perfect for away-from-home photography.