Looking to take your photography skills to the next level? If so, Luminar NEO has you covered. With over 13 presets designed to help you perfect your photos, Luminar NEO is the perfect tool for any photographer looking to improve their work. Whether you're a beginner or a pro, these presets will help you achieve the look you want in no time at all. Check out our list of the 13 best Luminar NEO presets to get started today!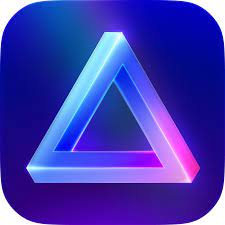 Looking for inspiration to perfect your photography? Discover the best software for transforming your photos with just a click – Luminar Neo presets.
What Are Luminar NEO Presets?
The Luminar presets are a fast and creative solution to photo editing. You can make large-scale changes to your photos with just a few clicks. You don't need to fiddle around with sliders or make a lot of setting adjustments. You select the preset you want, and it gives your image a brand-new look.
A preset is a preconfigured set of adjustments. The settings are carefully selected to give your photo a specific look. All you need to do is select the preset you want and all the changes are made instantly.
A Luminar preset can transform a drab photo into something atmospheric. You can turn your color photo into a moody black and white image or add grain for a film aesthetic. Or you can change the lighting for a golden hour look.
The presets are a big selling point for Luminar AI and Luminar Neo. When you upload a photo into the photo editing software, it evaluates the image and recommends presets that suit it. There are presets for portraits and landscapes. And there are presets that give your photos a cinematic look.
How to Apply Luminar Presets
It's easy to apply presets in Luminar AI and Luminar Neo. In Luminar AI, the presets are called Templates. But the principle and application are still the same. You load your photo into the software and click on the Preset/Template option at the top of the screen.
The Preset/Template tab takes you to the preset menu. And the program recommends a set of presets that suit the photo. You select the one you want from the preset panel. And in just a second, it applies the preset and transforms your image.
The Luminar presets are organized into categories so you can easily find what you want. Luminar AI has Template categories such as Influencer Collection and Easy Landscapes. There's a variety of collections, such as Blockbuster and Filmatic.
Luminar Neo has 22 preset collections like Big City Lights, Nature, and Closeups. Each category has five or six presets to choose from. And they're all variations on the same theme, whether that's landscape, sunsets, or film effects.
You can favorite the presets you like so you can access them quickly in the future. They're saved to your favorite folder for easy access. It's easy to navigate between the best free presets.
How To Install Luminar Presets
Adding presets you've purchased or downloaded is easy. You'll see the Purchased heading on the right side of the Luminar AI or Neo interface with an "+Add" button. Clicking this allows you to search your computer for files and upload them to the software.
You can also access purchased presets through the File menu. Open the File menu and click on the option that says "Add Luminar Preset Collection." This opens the file explorer window so you can find and access the files.
Files for Luminar AI have the .lmp file name. And Luminar NEO files have the .lnpc file name. Once uploaded, the new preset pack appears in your preset or template library.
The best place to access new preset and template packs is the Luminar Marketplace. This is where you'll find all the official Luminar preset packs. They have signature templates from the Skylum team and successful photographers. There are paid and free options for Luminar users.
You can also find third-party presets. These preset packs are designed by artists and photographers that aren't directly affiliated with Skylum. There are some excellent options out there. But be careful when downloading third-party templates. Make sure you can trust the website.
You can also save your own edits as personal presets. When you've found a combination of effects you particularly like, you can save it as a preset. Once saved, you can access it at any time. And Luminar AI or Neo will apply the changes with a simple click of the mouse.
13 Best Luminar Presets
Now we'll take you through our favorite Luminar Presets. We've found the best free Luminar presets for Luminar 4, Luminar AI, and Luminar Neo. Double-check the compatibility before you make any preset purchases online.
These are our picks for the best paid and free Luminar presets. Skylum is yet to release free presets for Luminar Neo, but there are excellent free Luminar presets already installed in the software.
We've picked our favorites and selected some free Luminar presets for Luminar 4 and AI. They're presets created by the Skylum Team and their top collaborators.
Compatible Software: Luminar Neo
Creator: Team Skylum
Price: Free
The Dream Film preset is one of my favorite free Luminar presets. The Luminar NEO preset collections are excellent, with plenty of options for any type of photography. But this collection transforms photos more than any other. And it's free when you buy Luminar Neo.
The Sunsets Collection has five fantastic presets that turn any dull photo into a gorgeous sunset scene. The changes aren't subtle. And they can look over the top if you use them on the wrong image. But the effects within the preset are transformative when used correctly.
Skylum and SmugMug have come together to create a fantastic set of free Luminar presets. Luminar and SmugMug are perfect partners. And SmugMug uses its expertise in image sharing and hosting to create a wonderful set of presets called SmugMug Looks.
It's a well-curated preset pack, with SmugMug utilizing its experience in the image business. There's a landscape option that adds detail and depth. And you have a black and white portrait option for moody closeups.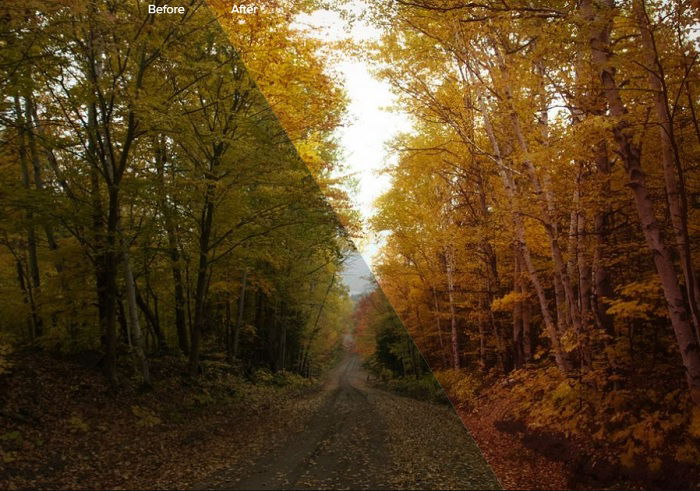 Compatible Software: Luminar 4
Creator: Pexels
Price: Free
This collection of Luminar presets is a collaboration with Pexels, one of the biggest stock photo libraries online. They've used their experience to develop an excellent set of free Luminar presets. They're available for Luminar 4. And the pack contains 10 presets, with something for landscapes, portraits, and architecture.
Compatible Software: Luminar AI, Neo
Creator: Team Skylum
Price: $$$
Team Skylum has produced a stunning set of Luminar presets for AI and Neo. Their Environmental Portraits Kit is specifically designed for a certain type of portrait.
The presets enhance environmental portraits by adding detail and texture to the environment. They also bring more vitality to the subject. This preset pack isn't cheap, but many portrait photographers will love it.
Compatible Software: Luminar AI
Creator: Marina Liashchuck
Price: $
People tend to think you can achieve a film aesthetic by adding a bit of grain. But there's more subtlety to it than that. And the Film Look preset collection gives you an authentic look every time.
Compatible Software: Luminar 4, AI, Neo
Creator: Edin Chavez
Price: $
Universal Horizons is the perfect Luminar preset pack for travel photographers. It's a sky replacement preset package with 10 glorious templates. It takes just one click to apply the preset and replace the sky. It'll add new dimensions to your travel images.
Compatible Software: Luminar AI, Neo
Creator: Team Skylum
Price: $
The Seaside Artistic Collection from Team Skylum is something completely different. With one click of your mouse, your seaside photos become works of art. Even the dullest coastal photo can become something that looks crafted by an artist. This set is well worth the price.
Compatible Software: Luminar AI, Neo
Creator: Irene Rudnyk
Price: $$
This Luminar preset pack is for photographers that love classical portraiture. Studio portraits are still big business. And the Studio Portraits preset pack is the perfect way to improve your portrait game. It isn't the cheapest set, but you get 25 templates. And it's ideal if you're passionate about portraits.
Compatible Software: Luminar Neo
Creator: Team Skylum
Price: Free
Overcast skies can often be drab and uninteresting. But the Overcast preset pack in Luminar NEO turns boring overcast skies into dramatic and eventful scenes. We particularly like the Dynamic Results preset. It brings out the details in any cloudy photo.
Compatible Software: Luminar AI
Creator: Team Skylum
Price: Free
Social media has become the central marketplace for young creatives. And the Influencer Collection of free Luminar presets is a fantastic way to give your content a boost. This preset pack comes free with Luminar AI.
It isn't easy to get ahead on Instagram. But these are the best free Luminar presets that give you a leg up to make a splash on social media.
Compatible Software: Luminar 4, AI
Creator: Elia Locardi
Price: $
If you're feeling uninspired by your landscapes and cityscapes, Creating the Wow Factor is the perfect preset pack to get you excited again. The presets bring out the details by adding color vibrancy and rich tones. They enhance your landscape photos without making fundamental changes. They turn "whatever" into "wow."
Compatible Software: Luminar 4, AI, Neo
Creator: Nancy Da Campo
Price: $
Finding the perfect settings for architectural photography can be tricky. But you no longer need to spend hours tweaking one setting and adjusting another. The Unique Architecture preset pack allows you to enhance your architecture photography at lightning speed. Nancy Da Campo has designed nine templates any architecture shooter will love.
Compatible Software: Luminar 4, AI, Neo
Creator: Justin Lim
Price: $
The Cinematographer Luminar preset pack is ideal for photographers with a cinematic eye. These templates give you the perfect opportunity to try your hand at cinematography. They add a depth you only find in movies on the big screen. It'll change the way you compose your photos and construct narratives in photography.
Conclusion
The Luminar presets are the highlights of Skylum software. The Luminar Looks collection is a quick and convenient solution to complex editing problems. And while the presets are a quick solution, they don't compromise on quality.
All Luminar presets are precise and sophisticated. That's not to say every preset will improve any photo. But when you find the right template for the right image, it's like magic. You'll see a transformation that gives your photos a brand-new dimension.
We've included our favorite free Luminar presets from the Skylum Marketplace. And we've also listed our top picks for the paid preset packs for Luminar 4, AI, and Neo. Try them today and see how you can transform your photography with just a click.
If you don't have Luminar editing software but still want to try presets, check out our Preset Collection for Lightroom!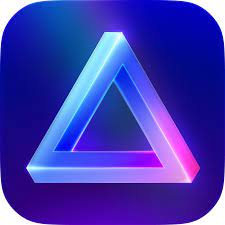 Looking for inspiration to perfect your photography? Discover the best software for transforming your photos with just a click – Luminar Neo presets.