If you need to print something from your phone, this article is for you. It covers the best photo printing apps for iPhone and Android smartphones.
These apps help prevent that terrible workflow of sending yourself a document, logging in, and ensuring everything is selected correctly. Our top pick is Shutterlfy. But read through our list of the 11 best photo print apps for the best printing options from your smartphone!
Customizable Photo Products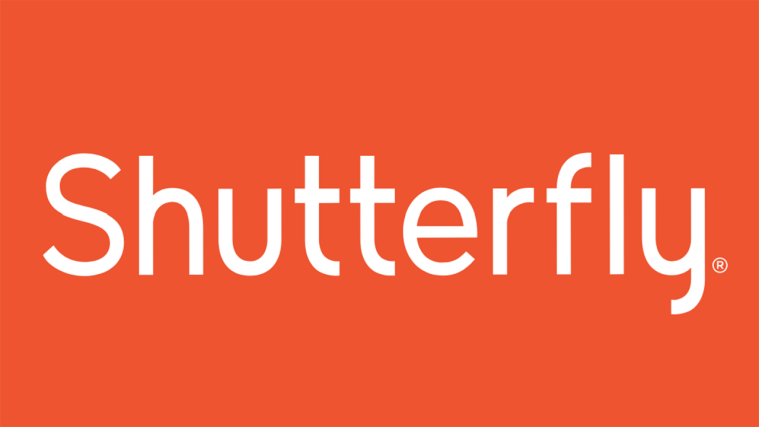 Looking for a reliable photo printing app? Check out the Shutterfly print store for high-quality prints and a wide variety of products.
11 Best Photo Printing Apps for iPhone and Android
We tend to rush through our days, take photos of everything, and immediately forget about them. We have thousands of pictures on our devices that we never look at or do anything with. But photo printing has never been easier.
Like food ordering apps for takeout, these print apps have made it easy to order photo prints online. You don't even need a cable or a laptop. You can directly order prints of your photos from your smartphone—iPhone or Android!
Operating System (OS): Android, iPhone
Look no further than this photo printing app if you want personalized gifts. You can order cards, photo books, prints, calendars, and personalized photo gifts through Shutterfly.
You can create a photo collage with Shutterfly's photo collage builder. You can even decorate your home with the items you order.
Christmas ornaments, prints on canvas, and photo blankets are all great for decorating your place in a unique way. Shutterfly also makes personalizing your wedding invitations easier.
Start by creating a Shutterfly account and uploading your photos. It comes with free storage so that you can store your images.
Operating System (OS): Android, iPhone
Sign up to Snapfish and get 100 free monthly 4 x 6 inch (10 x 15 cm) prints! You can easily upload your photos and print them.
You can make custom photo books, cards, or other photo gifts all through your mobile device. And there is a great variety of print sizes.
Square prints are also available for your Instagram photos. You can order custom face masks, T-shirts, puzzles, beach towels, and coffee mugs.
Operating System (OS): Android, iPhone
Mixtiles is one of the best photo printing apps for Instagram lovers. Mixtiles allows you to link your Instagram account directly for an easy uploading process. But you can still upload images from your computer if you don't have Instagram.
Mixtiles only prints square shapes to mimic tiles. This means the printing service favors printing multiple collections of photos on your wall. If you have an event or plan to add photos to the same wall area, Mixtiles could be for you!
I especially like that your images come framed and have a no-nail method of hanging!
Operating System (OS): Android, iPhone
Free Prints is a great way to print photos from your iPhone, iPad, or Android devices. You can choose from deluxe glossy or premium matte photo paper.
You can order 45 prints, sized 4 x 6 inches (10 x 15 cm) every month, which means 500 free prints a year. They deliver them quickly, and you only have to pay the delivery fee. They also offer many other print sizes, but you have to pay for them.
Operating System (OS): Android | iPhone
With a Polaroid Zip portable printer, the Zip Printer App is an easy way to share new memories with friends and family. It works with any compatible smartphone or tablet.
It lets you easily edit, print, and share your favorite images from your portable devices. You can connect the app to your social media accounts as well.
Zip Printer is not only a printing app. It also provides you with different filters. You can also customize your photos with various filters and borders to make your images look fun.
Operating System (OS): iPhone
Printastic is a fantastic choice if you want your memories printed as a photo book. Select your photos, choose a layout, and you can have your photo book in your hands in a few days.
Printastic books are 8.2 x 8.2-inch (21 x 21 cm) hardcovers containing 24 to 200 pages. You can even add text to the images to tell a story. For example, this is a great option if you would like to save the dates of your memories.
Printastic is available in nine languages. It also offers worldwide shipping. But it is not available on Android devices.
Operating System (OS): iPhone
Print Studio's motto, "print your heart out," speaks volumes of their attitude. Their print shop is located in California, but they ship worldwide. They care about printing your photos easily, quickly, and to a high standard.
Here, you get to make your photo books and large-format prints. If that wasn't enough, there are four print sizes, including classical frames, to choose from.
Besides the prints and photo books, you can order personalized gifts. You can choose from greeting cards, stickers, magnets, calendars, and holiday ornaments.
Unfortunately for Android users, this service is only available for Apple iPhones.
Operating System (OS): Android, iPhone
Walgreens is a multi-functional app that offers different kinds of services. You can manage your prescriptions, shop for essentials, use coupons, and find stores near you.
But the service that we care about most is photo printing. You can print your favorite images from your phone or tablet. You can even personalize your photo cards and gifts. Or you can order a custom wall decoration for your home if you wish to.
Operating System (OS): Android, iPhone
PhotoBox is an excellent printing app for your smartphone. It lets you order quality photo gifts straight from your phone.
You can order prints of your best photos or create photo books. Choose from high-quality Fujifilm paper in a matte or glossy finish. Then create personalized photo mugs, magnets, tiles, calendars, and more.
Operating System (OS): Android, iPhone
Nations Photo Lab is a free photo printing app. You only need your smartphone to print your photos.
Just upload your photos from Instagram, Facebook, or Google Photos and select the ones you want to print. Then you can review, edit, and send the best ones for printing whenever you're ready.
Photographers can customize their prints. They offer photos in 60 sizes on three professional-quality types of paper.
Operating System (OS): Android, iPhone
PrinterOn is a printing app best suited for photographers on the move. Not only can you print out essential documents abroad, but you can also print out your photos.
It's excellent for those who need model releases and contracts, such as wedding or fashion model photographers. You can print images and documents from any cloud photo storage or print out email attachments.
The app lets you find any local printer using your smartphone or tablet's built-in GPS. It offers access to over 10,000 public print locations worldwide. PrinterOn lets you locate printers, even giving you directions. It's perfect in an emergency!
Conclusion: Best Photo Printing App
Organizing your photos, choosing a few of the best ones, printing them, or creating photo books might seem time-consuming. But these best photo printing apps are our choices to save time and money.
You probably can't reach all of them where you live. But some of them offer shipping all around the world. Some even offer free prints. For others, you need a subscription or one-time payment.
We hope our list helps you to choose the best photo printing app for you! Our top pick is Shutterfly. You can personalize gifts, create collages, and print on canvas!
Customizable Photo Products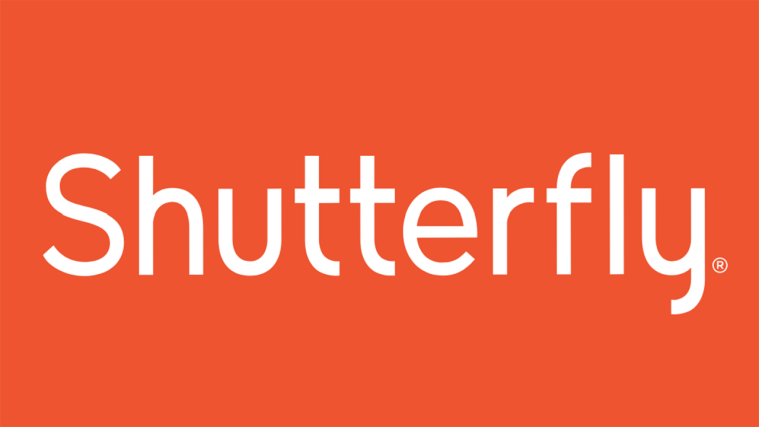 Looking for a reliable photo printing app? Check out the Shutterfly print store for high-quality prints and a wide variety of products.