If you had to buy Adobe Illustrator when it first started to make waves, it was very expensive. For many people, it was out of reach. Thirty-five years later, it's hard to imagine how revolutionary it was.
My wife used to work in an old-style drawing office. When she started, she spent an entire week learning how to draw a straight line using drafting film and specialist pens. Illustrator has made this simple and immediate.
With pens and film, mistakes were time-consuming and costly. Someone had forgotten headers and footers for an academic journal. My wife spent an entire weekend cutting out and gluing them to a proof copy. Now, this work takes seconds.
It was once an expensive step to buy Adobe Illustrator. Now, however, it does not consume a large chunk of capital. As with every other Adobe product, Illustrator is available only with a subscription.
How to Buy Adobe Illustrator
Adobe Creative Illustrator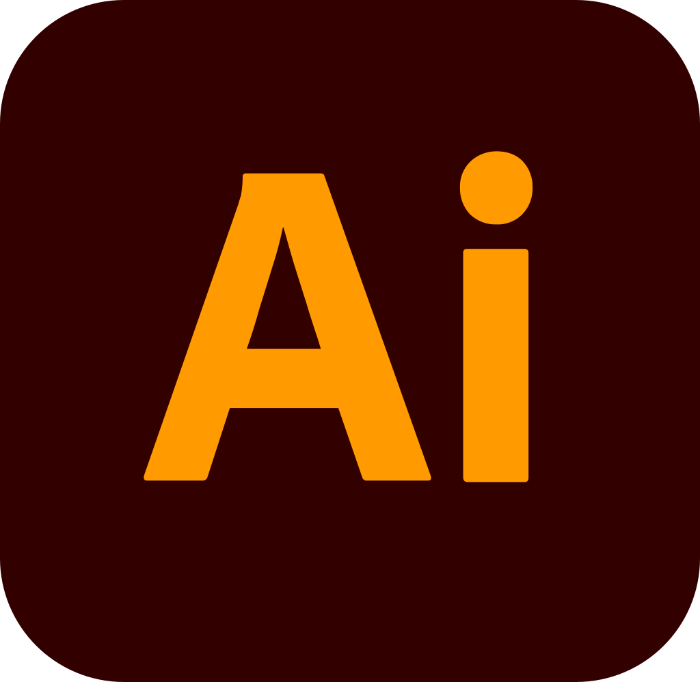 Annual Subscription

Annual Subscription

$239.88

Annual Subscription Paid Monthly

Annual Subscription Paid Monthly

$20.99

Monthly Subscription

Monthly Subscription

$31.49

Best For

Best For

Graphic designers and illustrators
The options if you want to buy Adobe Illustrator are fairly limited. Unlike Adobe Photoshop, there are no graphics-based bundles. So your options are an annual purchase or paying monthly. You can pay the annual price over 12 months, with a $1 per month surcharge and a penalty if you cancel early.
A free trial is available, so it makes sense to use that to see if the app does what you need. Then you can transfer to a subscription that suits your needs.
The Adobe Creative Cloud
There are some ways to save money with Adobe software. The best way is if you are a student or teacher. If that applies to you, then we have good news. You can get all 21 Adobe Creative Cloud apps for less per month than Illustrator alone.
For most people, that's not going to work. But if you want to buy Adobe Illustrator and two other apps, the Creative Cloud All Apps will save you money. With the added advantage of access to other apps, you might not consider purchasing otherwise.
Adobe Creative Cloud All Apps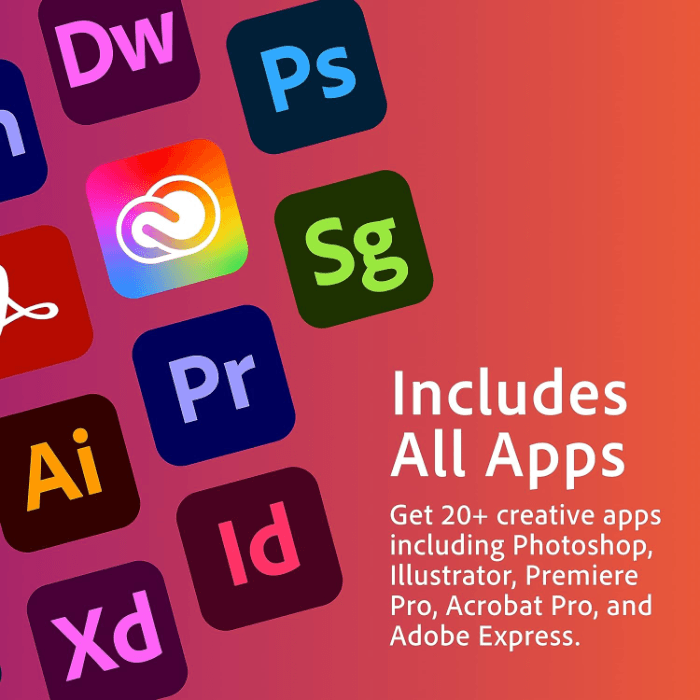 Annual Subscription

Annual Subscription

$599.98

Annual Subscription Paid Monthly

Annual Subscription Paid Monthly

$54.99

Monthly Subscription

Monthly Subscription

$82.49

Education Monthly Subscription

Education Monthly Subscription

$19.99

Best For

Best For

Anyone looking to save on three or more apps
What Comes With Your Adobe Illustrator Subscription?
Adobe Illustrator is immensely powerful. You can use it to create your own fonts and then incorporate them into your logo. It lets you combine drawn graphics, text, and photos. Some features let you intertwine elements like drawings and text easily.
New AI features include Generative Recolor. Type in a text prompt like "Terracotta desert," and Illustrator will create a color palette for you.
If you want to create your own font, then go ahead! Illustrator takes your hand-drawn design and helps you create a font. Or you can create the original drawing in Illustrator itself. It's one way of making your creations genuinely unique.
Besides the app itself—let's not forget this is a world-leading vector-graphics application—you get additional resources. First, there's 100 GB of cloud storage. Then there are the Creative Cloud Libraries. These are most useful for creative teams who are collaborating on projects.
You also get to use Adobe Fonts in your projects. There are more than 20,000 of them, from the plain to the zany. And they are carefully indexed to help you narrow down your search. These are also licensed for commercial use, so it's a worry-free feature.
You might also appreciate Adobe Portfolio, a website builder with all Creative Cloud subscriptions. And like all Adobe products, there is a wealth of Illustrator tutorials to reference in the app. Plus, you can find countless third-party videos and guides online or reference books to buy.
Now You Know How to Buy Adobe Illustrator
All you need to decide now is whether Adobe Illustrator meets your needs. And if so, what is the best subscription plan? Whatever you decide, we hope you "draw" inspiration from this guide!
And if you buy the Illustrator app, you might also want to employ a graphics tablet. They make so many of the features of Illustrator easier to use.