DxO PhotoLab 7 is RAW editing software that specializes in extracting the most information from your files. Its constant developments in RAW processing make it an attractive option. That's especially true for those who want the highest image quality. Combine this with a file management service, and you get software that eliminates the need for Adobe products!
DxO PhotoLab first hit the market as DxO Optics Pro back in 2004. In its 7th iteration, PhotoLab hasn't changed its appearance and approach much. But it has raised the bar even with the boom in photo editing software in the last few years.
The newest iteration of PhotoLab brings in AI features and improved color handling. On top of this, you have advanced retouching tools and easier file management. All these features add up to an application that can take your RAW photos to the final product without needing an Adobe product.
Let's explore DxO PhotoLab 7's new features and highlight the functions that created its popularity. I'll dissect every part of this software to see how it measures up against other similar applications.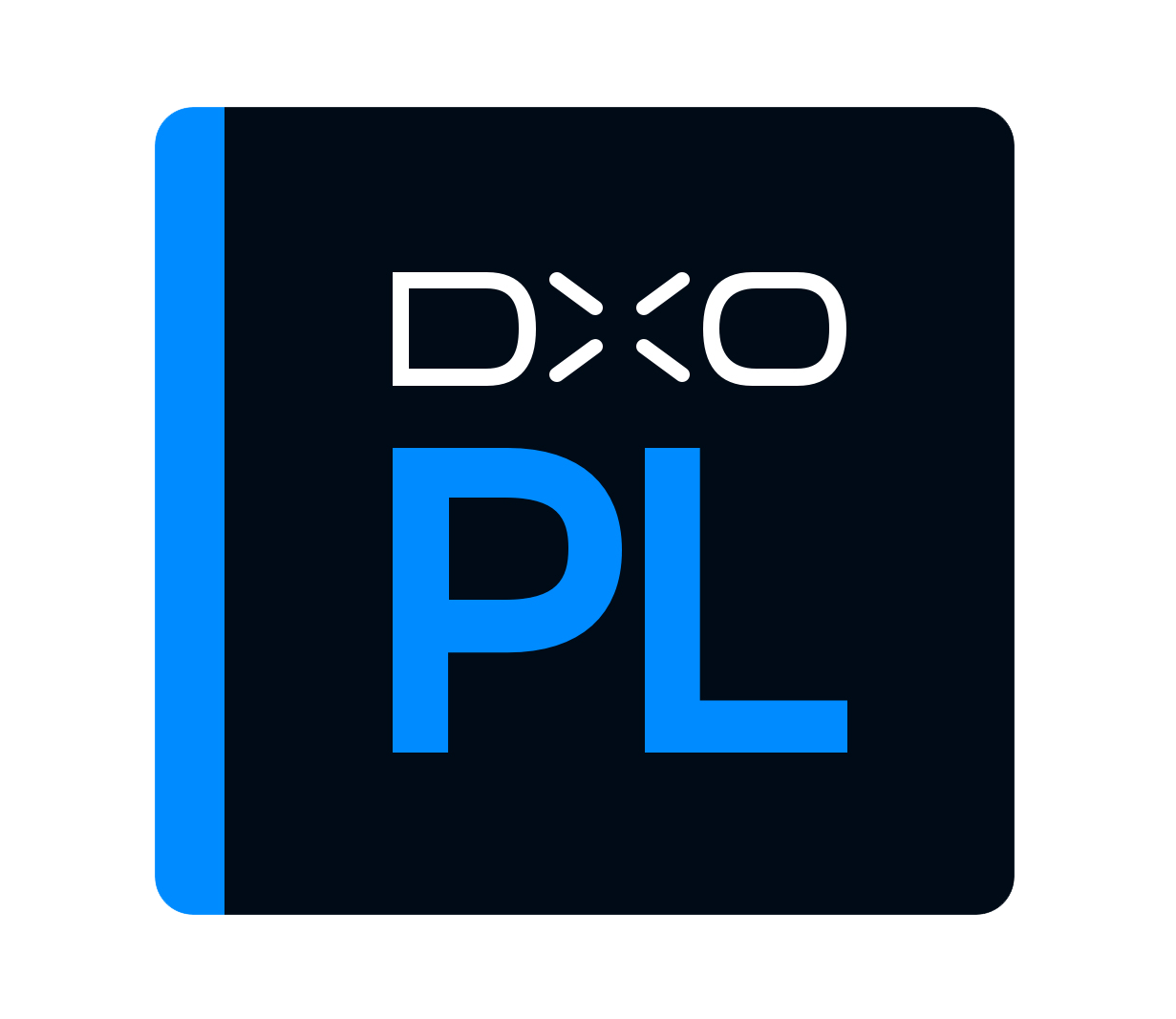 A mid-table organization and editing software that aims for a hands-off approach to editing. PhotoLab 7 provides a range of sought-after AI functions that give you better photos in a single click.
I have used Adobe Lightroom since its first iteration and have experience with various editing software. I have tested the top options available on the market. This testing has included everything from high-end software to entry-level programs.
Read all our other Lightroom alternative software reviews to find the best program for you!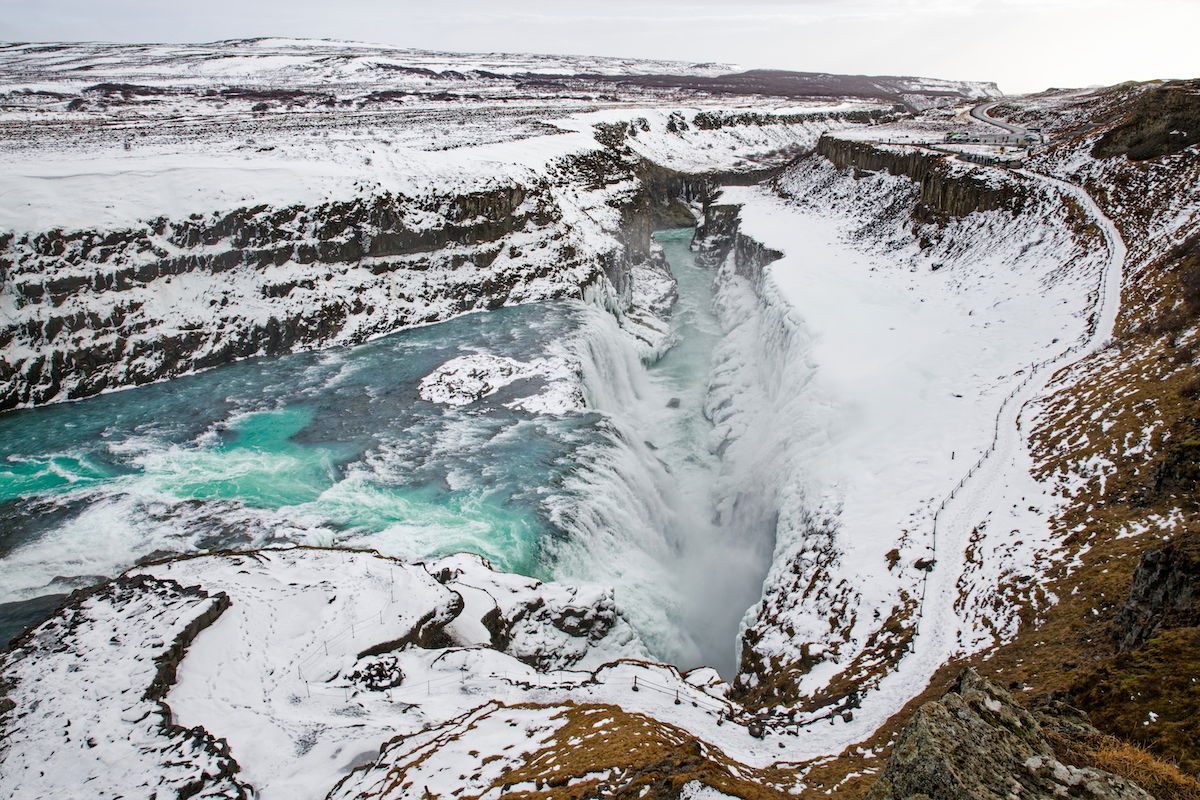 DxO PhotoLab 7 Review: Key Features and Benefits
DxO PhotoLab 7 is a RAW processor that works in a non-destructive manner. This means it can edit those files without ever touching the original files. So, you always have your RAW file preserved. You can also work on JPEG and TIFF files, but they won't provide the same results. PhotoLab 7 comes in Essential and Elite editions.
The main strength that DxO flaunts is its approach to RAW file processing. This comes from how the software handles key factors contributing to overall image quality. For instance, their exceptional color science and new denoising feature ensure clear photos.
DxO PhotoLab is also well known for how it handles camera and lens corrections. This is a procedure that is applied automatically to your photos. DxO analyzed hundreds of cameras and thousands of lenses to provide this feature. DxO even tested tens of thousands of combinations of lenses and cameras!
The poster child for PhotoLab 7 is the new color correction feature. Although DxO still prides itself on its DeepPrime XD denoising technology. This feature is only available in the Elite Edition. It uses AI technology to remove noise and unveil hidden details most denoise programs can't recognize. This feature alone makes it worth upgrading to the Elite version.
Another key feature only available in the Elite edition is its advanced clone and repair tools. DxO has found a simple way to create advanced edits and eliminate unwanted or clone-specific elements. I love how it lets you flip, scale, and rotate your source point for more accurate results.
DxO PhotoLab 7 now has printing-proof features. This is a welcome addition for photographers who want to print with high levels of color accuracy. You can now apply paper and ink simulations to your photos, letting you make edits based on the printed results. I love this feature. It can help save time and money while producing multiple prints.
DxO also introduced its Wide Gamut color space for greater color accuracy. This color gamut encompasses the whole of Adobe RGB and almost all Display P3. This wider color gamut means you have accurate color reproductions when loading RAW images. That's especially true compared to converting your RAWs to JPEGs or TIFFs.
Overview of Specifications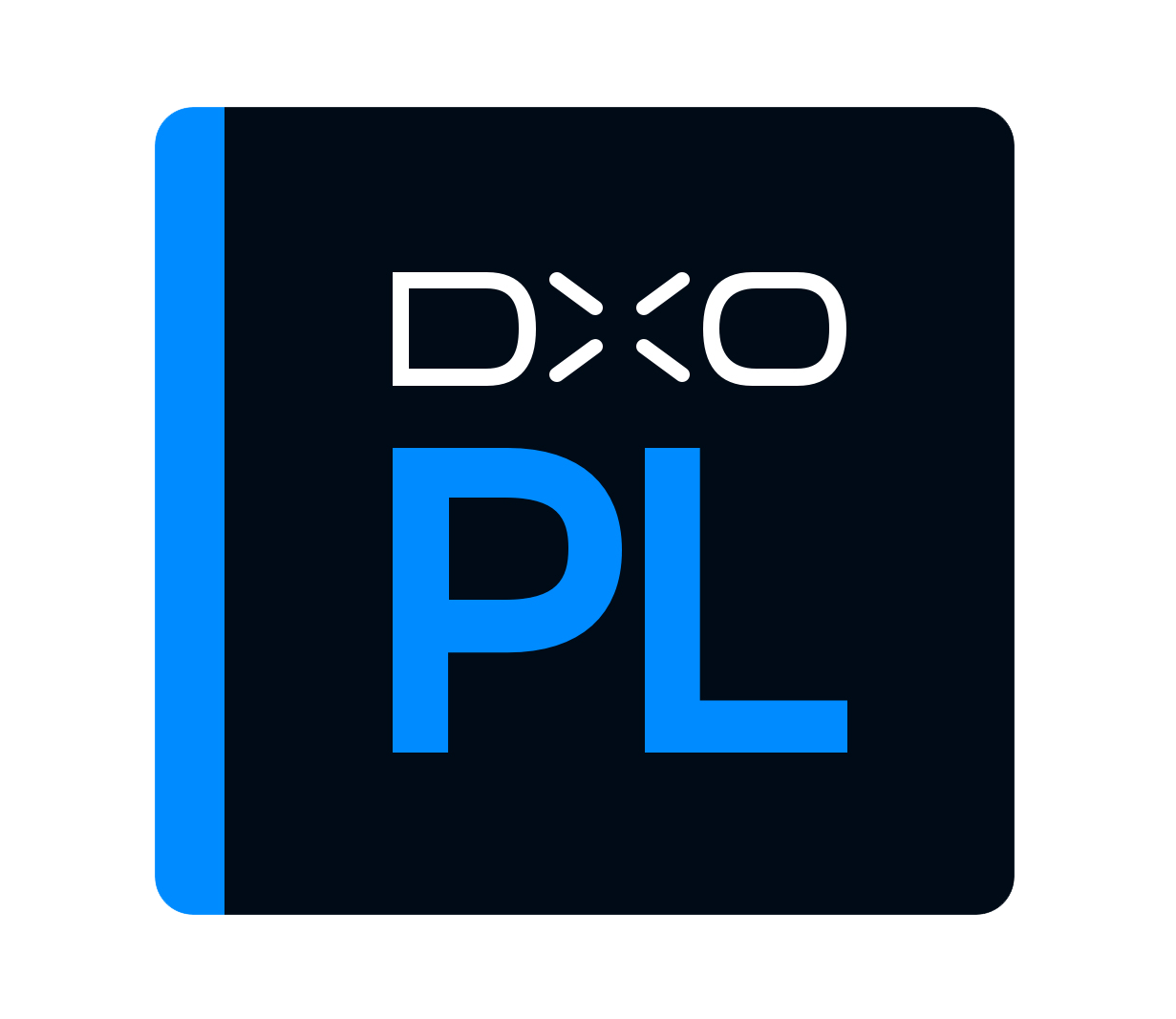 Minimum Computer Requirements

Minimum Computer Requirements

8 GB RAM, 4 GB disk space

Minimum Software Requirements

Minimum Software Requirements

macOS 12.6.8 (Monterey), Microsoft Windows 10 20H2 or 11

Tethered Shooting

Tethered Shooting

No

Mobile / Tablet Option

Mobile / Tablet Option

No

Keyword Tagging

Keyword Tagging

Yes

Camera and Lens Corrections

Camera and Lens Corrections

Yes

Brush Tools

Brush Tools

Masking Brush, ReTouch Repair, ReTouch Clone

Layered Editing

Layered Editing

Yes

AI Editing

AI Editing

Yes

Noise Reduction

Noise Reduction

Yes

Export Options

Export Options

JPEG, TIFF, DNG

Best For

Best For

Photographers who want easy adjustments, advanced AI functions, and less time spent behind a computer editing
DxO PhotoLab 7 is a RAW-processing file management and editing software. It covers many photographers' whole digital process. And it features AI abilities and other advanced functions, like local adjustments that act like layered editing.
PhotoLab is increasingly capable of providing standard Lightroom features with other unique functions. One simple improvement in PhotoLab 7 is the use of Project folders. These are like Albums and Collections in Lightroom.
DxO now lets you sort your Project folder in numerous configurations and provide your own hierarchy. This may seem like a small adjustment. But a feature like this lets photographers meticulously organize their photos.
PhotoLab 7 supports an extremely wide range of RAW file formats. This includes all the major camera brands, many lesser-known camera brands, and drone brands such as DJI and Parrot. On top of this, they also have lens correction support for an extremely wide range of lenses.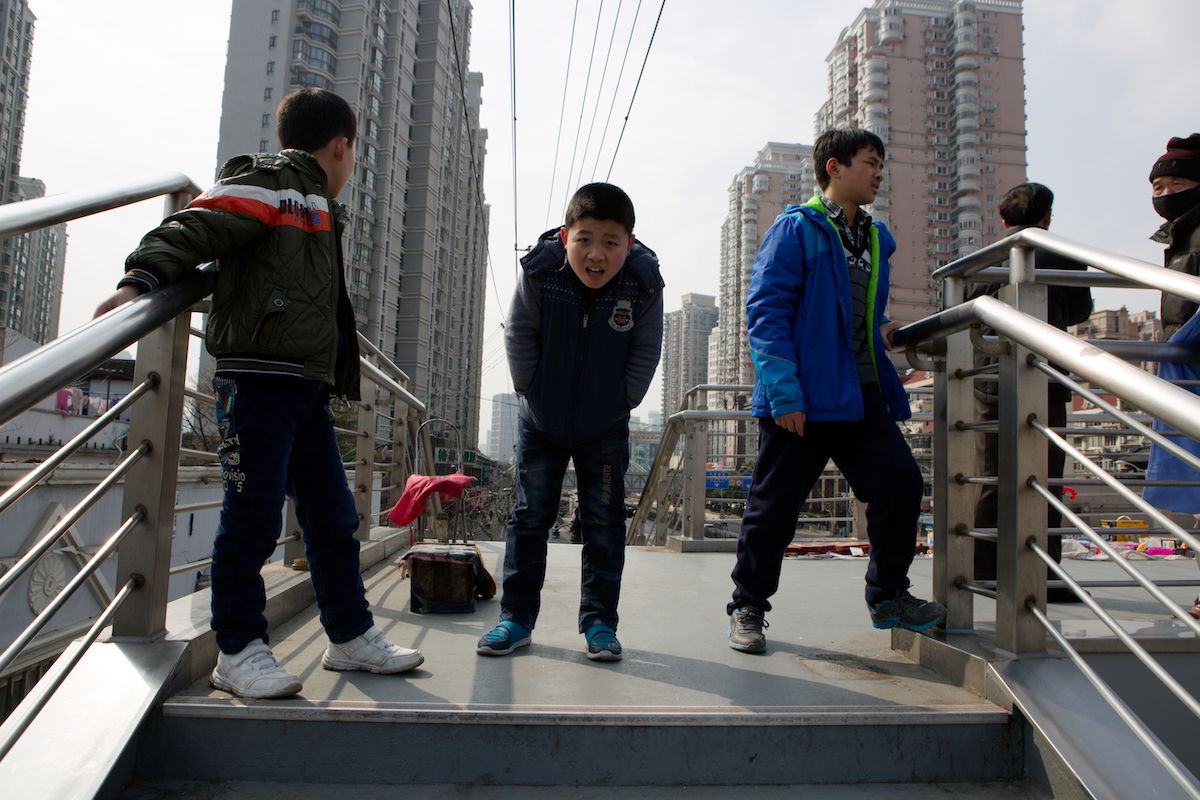 Main Strengths
Photographers appreciate software that is easy and simple to navigate. DxO PhotoLab 7 does this well, providing a deceptively simple layout with quick and easy access to its complex adjustments.
With its new focus on color correction and rendition, PhotoLab 7 is a program to consider if you want to get the most out of the colors in your photos. Their focus on color is a natural progression from their last iterations of PhotoLab. And it has now accumulated a range of features that give us expert levels of control.
PhotoLab 7 aims to be a one-stop shop for photographers. Its winning quality is its RAW image processing. When matched with Lightroom, you can see that PhotoLab 7 can almost match the same levels of detail. In a side-by-side comparison, there is more emphasis on issues such as chromatic aberration and grain.
Workspace and File Management
Importing and Organizing Photos
Finding and sorting your images is a breeze. DxO PhotoLab 7 is a file browser that navigates your photos in the same order as your hard drive. Not having to import images means faster loading times and a non-destructive workflow.
You can use the Projects section to create your own folders inside the application. PhotoLab 7 now includes extra customization in the Projects section that needed to be added in previous versions.
You are now able to sort and search through your various projects in a hierarchical manner. The new addition of Project Groups also allows further customization. This is self-explanatory—you simply add your Projects into grouped folders.
Apart from these key features, you can't do much more with your organization options. But this is fine if you keep your general desktop and workflow organized. PhotoLab does lack organizational features like Lightroom's Smart Collections. This automatically places images depending on the parameters you give it.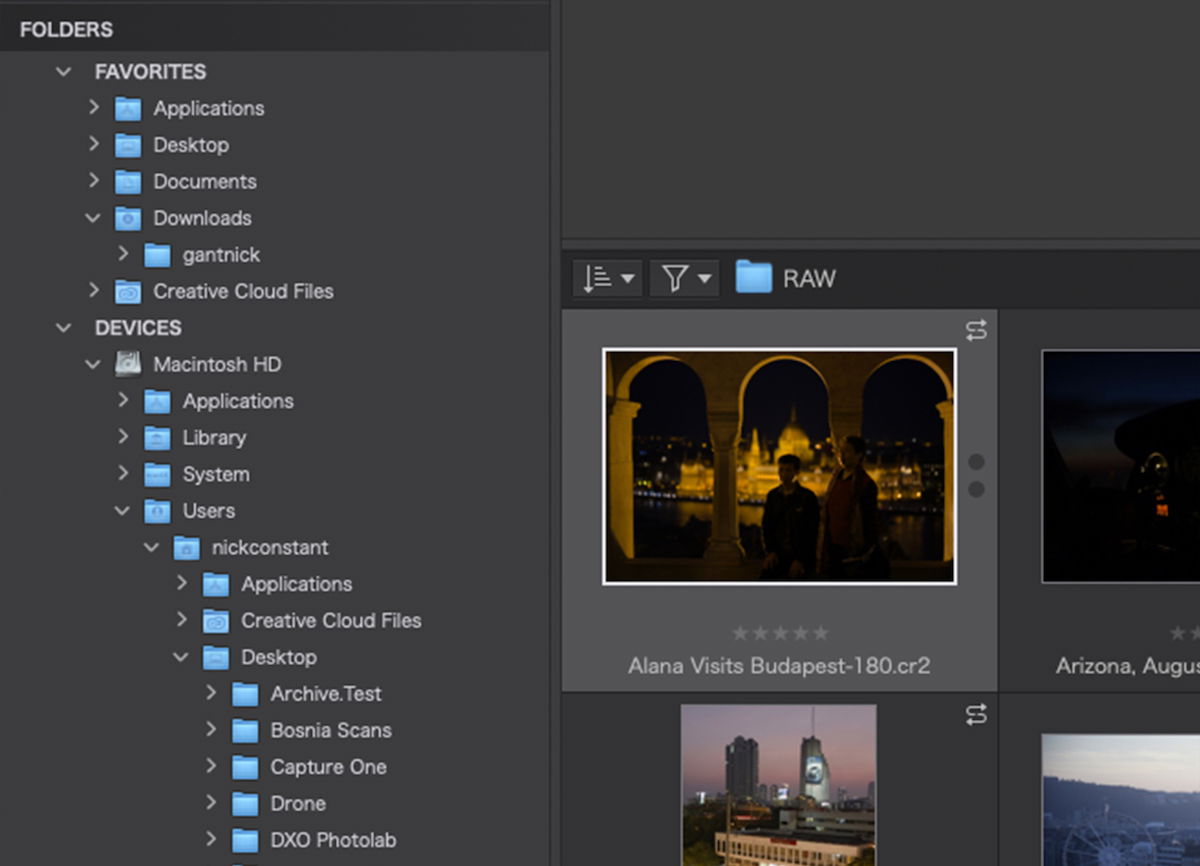 Viewing Photos
When you are in the PhotoLibrary section of PhotoLab, there aren't many different ways to view your photos. You can adjust the size of the thumbnails and enter fullscreen mode. This fullscreen mode is great because it automatically applies a neutral grey to the surrounding areas. You will also find the rating systems at the bottom of the image.
DxO PhotoLab 7 does have a Split Preview, letting you slide between the original and current image. You also have a Compare View. But this just compares your edits against the original photo on a single-click rotation. These are useful for editing as they let you see if you have strayed too far from the original image. You can also use the Compare View to compare any virtual copies of the image you make.
Virtual copies are a feature PhotoLab uses that lets you edit the same photo differently. This lets you easily try out two separate editing styles in detail. This is not a new feature in this type of software. But it is a feature that is extremely useful in many circumstances.
Search and Sorting Tools
In the past, PhotoLab hasn't done an amazing job organizing photos, but DxO PhotoLab is now catching up with its seventh iteration. The most notable new addition is one we have previously mentioned, the new Project section, which lets you dictate your own groups and order.
Another great feature for sorting through your images is the text search. This text search is less in-depth than Lightroom, but it does have an autofill feature. And the autofill feature is great. If I type in "Canon," by the time I have pressed "C," I can already select images taken by my camera or, even more specifically, the lenses I shoot with!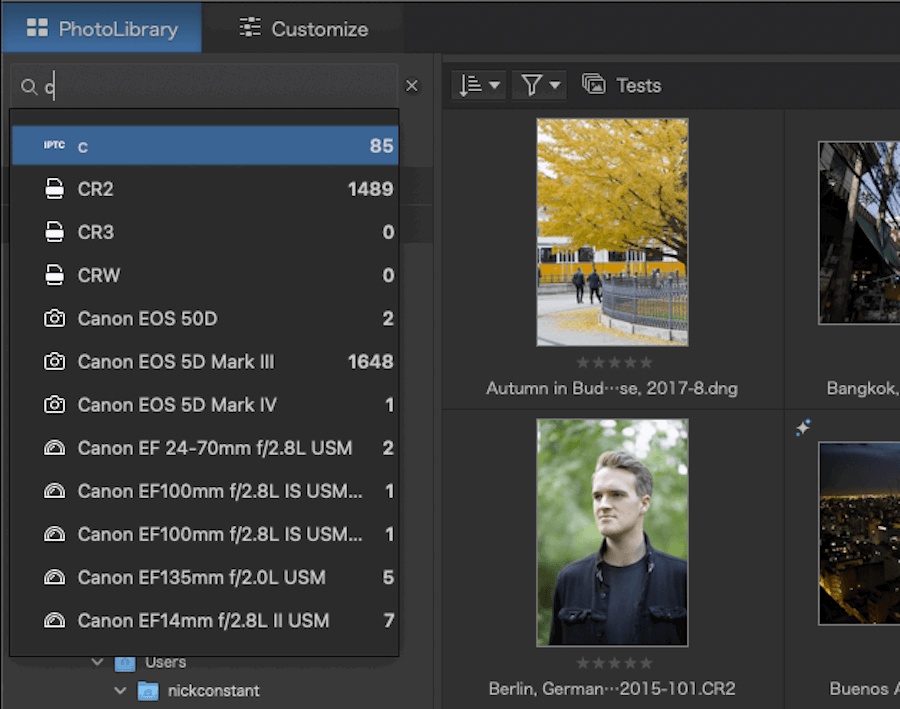 Image Development
RAW File Processing
PhotoLab 7 processes RAW files with exceptional image quality. You may find that the results of these images have less contrast and vibrancy than other editing software like Lightroom. This may be off-putting for amateurs as it gives you a tougher jumping-off point. The results from PhotoLab have more noise but better color retention in the shadows.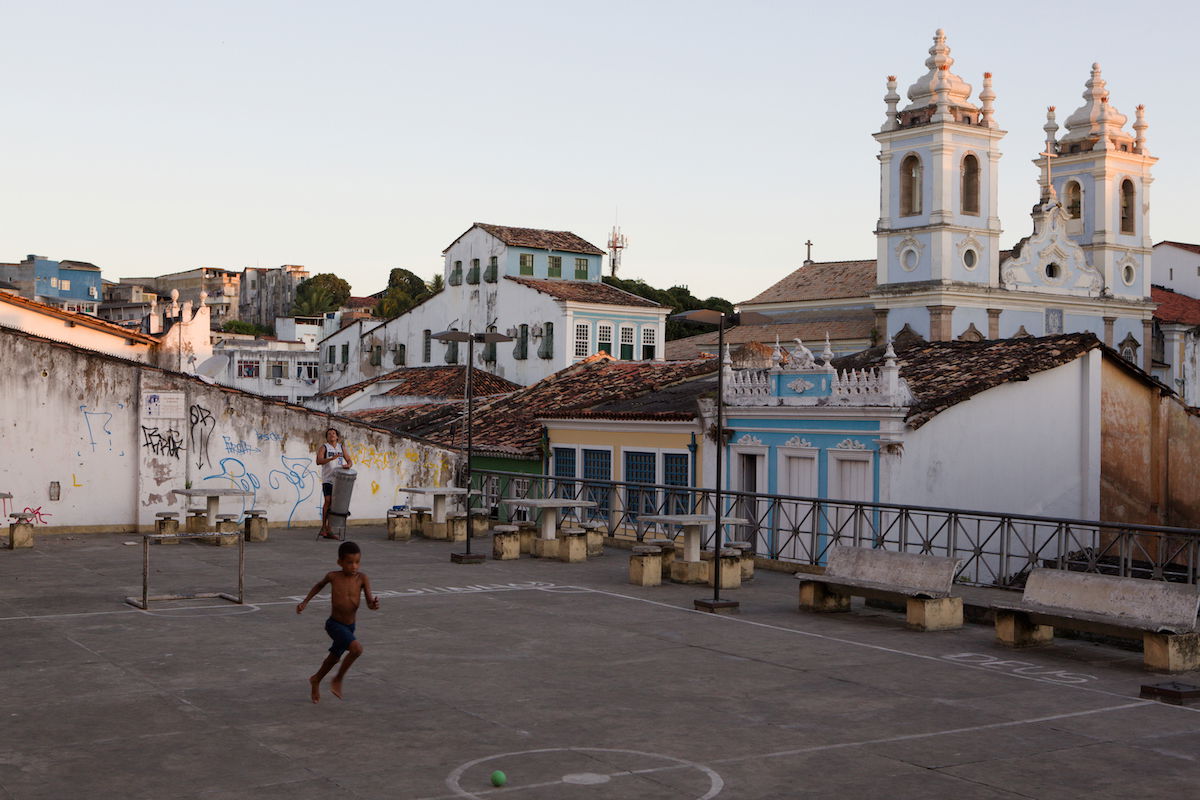 Basic Editing Tools
If we head into PhotoLab's Customize section, we can find the Basic Tools panel to the right of the screen. Along the title panel, there are four parallel lines. Clicking this icon lets you select the full range of adjustments that DxO offers.
Above the Basic Tool panel, six icons break your workspace into more condensed and specialized panels. These sections are Light, Color, Detail, Geometry, Local Adjustments, and Effects.
Their basic tools are centered around sliders. As well as using sliders, you can put in numerical values to be as precise as possible. Each adjustment has its own collapsible panel, ideal for setting up and managing your custom workspace.
You find all the familiar adjustments from Lightroom among the basic tools. You get White Balance, Exposure Compensation, Selective Tone, Contrast, Color Accentuation, and more. You will notice that each adjustment has a question mark. Clicking this gives you a detailed description of what each function does.
The Exposure Compensation tool is subtle and smooth. But PhotoLab 7 only allows up to four compensation stops, whereas Lightroom gives you five. But it does seem to do better in color retention when looking at an edit close to either side of the exposure extremes (under or overexposed).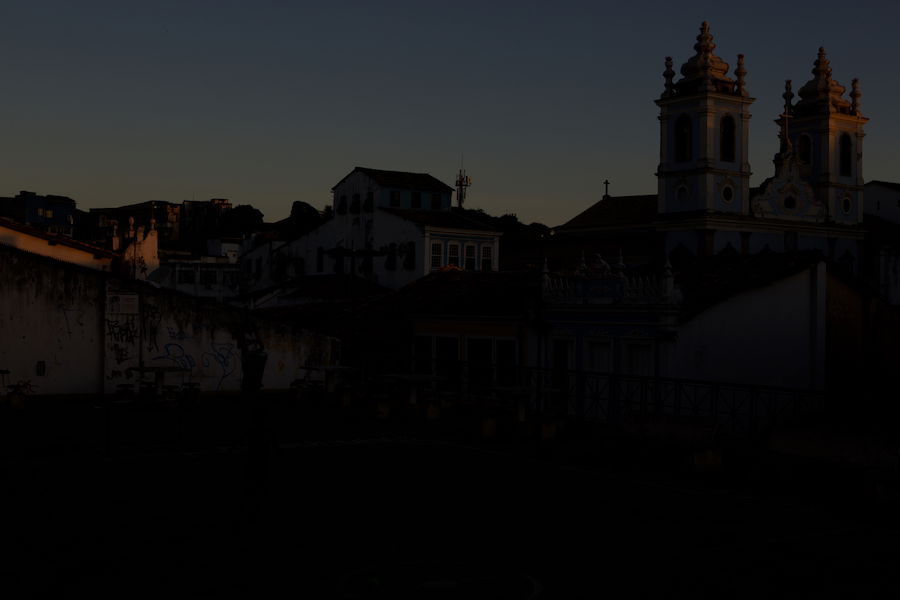 PhotoLab is quite subtle when looking at the basic tonal adjustments. It does a good job of keeping the tones and the colors separate so that you are not adjusting the colors while adjusting the tones. Some photographers may find this annoying as it keeps the image flat. But the advantage is it does a great job of identifying each tonal range—e.g., the midtones or the shadows. PhotoLab pushes the extent of these tonal adjustments compared to Lightroom.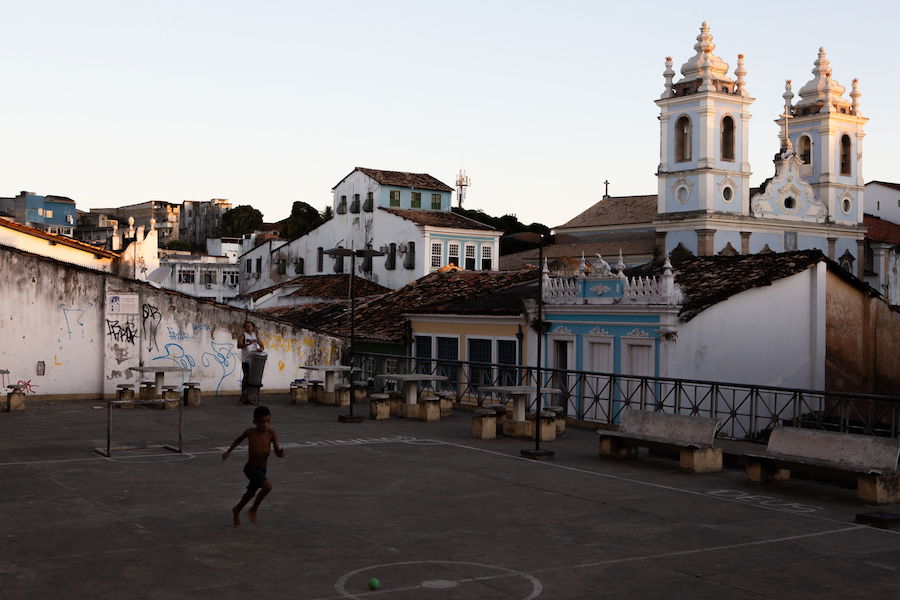 I am a big fan of how easy DxO PhotoLab 7 has made functions such as Horizon Adjustments and Force Parallel. These are as simple as tracing the horizon or parallel lines by setting key points.
If you want more detail when skewing the image, PhotoLab provides Rectangle and 8 Points skewing. You can find all these features next to the Crop tool on the top toolbar.
Preset Support
PhotoLab 7 supports using, customizing, and importing presets. This means whether you want to create your own or you have a particular content creator who provides their own presets, PhotoLab has you covered.
To select your presets, click the Presets button in the top right of your workspace. This brings up a range of drop-down menus. Inside these menus, you see large thumbnails of your current image with the preset effects added. Viewing your preset options this way is quick and convenient, as you can see multiple options simultaneously.
The range of preinstalled presets isn't as wide and varied as what you find in other software. For instance, Lightroom breaks its presets into specific shooting situations. But DxO PhotoLab 7 keeps it fairly general. PhotoLab provides unique presets, such as HDR effects. And it has presets for smartphone photography not found in Lightroom.
Photo Manipulation Tools
DxO PhotoLab 7 has a range of simple and complex manipulation tools. You see some features it does much better than other software, like the ReTouch tool. But it also has some missing features, like quick sky masking. You also find a Red Eye Removal tool that works well.
The ReTouch tool now provides users with a more complex system that may eliminate the need for Photoshop! You get the spot heal brush, Repair, and the clone tool, Clone. The advanced features come from the Clone tool.
After you select the area you want to replace, the software automatically chooses a cloning location. Once this is set, you can select the cloned location and click "Transform Source" for the magic to happen.
Here, you can change a range of settings. And more importantly, you can flip the cloned selection in any way. This is particularly helpful for edits that require removing people from complex backgrounds. We will examine this tool in greater depth later on.
Here is a quick edit I made with PhotoLab's Repair tool. It's not the most outstanding edit, but I removed each person individually in under five minutes.
Variety of Image Editing Views
There aren't as many specialist viewing options to help you with your editing compared to Lightroom. You still find two useful features—the Compare View and the Split Preview. The Compare View is easy to find in the original image's top panel.
The Split Preview is a more in-depth tool than the Compare View. You will find its icon next to the compare button. This viewing mode lets you drag a split between the currently edited image and a range of other options.
You can change whether you compare it to your original image with or without geometrical corrections. You can also set the comparison image to a Virtual Copy if you work using this method. PhotoLab even remembers your edits and can compare exported versions to your current working version.
Advanced Editing Features
Color Correction
The flagship features of PhotoLab 7 revolve around color calibration and correction. This latest software shows multiple tools that help us achieve accurate colors and tweak colors to our desired visual effect.
The benefits of these controls over color are huge. Color correction lets you get the very best out of your photo. It completely changes the instantaneous feel you get from a photo when you first look at it. Professionals will rejoice at these additions that give you complete control over your image.
First, DxO PhotoLab 7 now lets you set your own calibrated color profile. You can find this in the Color/B&W Rendering section in the adjustments panel. The Calibrated Color Profile is for photographers who use color calibration cards.
The adjustment lets you place a drawing over your color card to perfectly match each section. It then reads the differences and creates a perfectly balanced color profile. Color correction has never been easier!
In this same panel, you find a range of color renderings. These may help you achieve your ideal color or match your images to other photos. Here, you can match the color rendition to hundreds of camera types! You also get a slider for the color intensity.
My favorite feature is the Protect Saturated Colors slider. This would be extremely helpful for beginners who are used to pushing the color intensities too far. Using this simple slider, you can mute the over-the-top saturations, making your photo more realistic.
DeepPrime XD Denoise
The feature that PhotoLab is most proud of comes from its new developments in its denoising technology. DxO has employed AI to better understand noise, color, and detail. Its new DeepPrime XD Denoise is a step up from its previous DeepPrime program. Now it focuses more on adding eXtra Details (XD).
On top of reducing noise, this feature increases clarity and detail. It also restores the colors that lie behind the noise. AI does this increasingly well, and DxO harnesses its power to make it one of the top denoising technologies on the market.
The technology works great in testing. It dramatically improves noisy photos and makes it feel like you're shooting on one of the best sensors in the world! Long gone are the days when noise would make a photo unusable. Now, pushing the ISO isn't much of an issue because I can always use this feature.
The DeepPrime XD technology works very fast. You also get some manual controls to help balance the detail and smoothness of the noise. Compared to Lightroom, PhotoLab delivers a different standard of denoising. The results are much faster on PhotoLab, but you can see a noticeable difference between the results.
ReTouch
The new ReTouch feature in PhotoLab is an incredible addition to this capable software. This tool makes more complex cloning possible in a simple manner. It is particularly helpful for removing unwanted objects or adding duplicates. And it helps create better symmetry in your photos.
We have already covered how this tool acts. You can edit the cloning selection once you have set the area you want to edit. This can be done by simply moving the parameters for the cloning section. Here, you can also shift the angle of the cloning section!
On top of these movements, you can also flip the cloning selection. This is arguably the most useful feature, as you can make symmetrical elements in your photo match up perfectly!
This tool alone can remove the need for further editing in Photoshop or other software. Many photographers will benefit from this feature. Travel and architecture photographers will love it.
Here is a quick process using PhotoLab's Transform tools. I use them to accurately get rid of a highlight in the bottom-right of the middle window of the center building.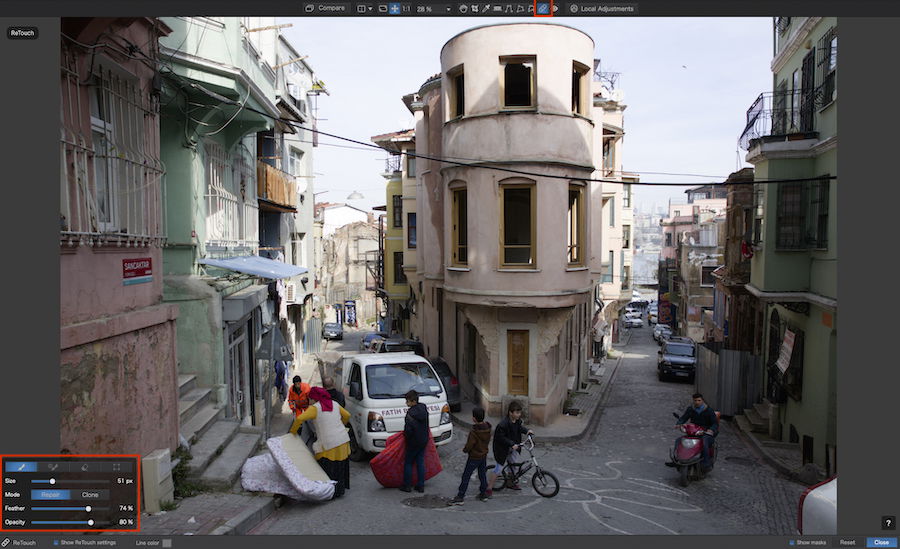 Local Adjustments
Local Adjustments are a feature that may be familiar to those who have previous versions of PhotoLab. It is a simple way to adjust particular areas of your photo. Local Adjustments are like layered editing. You can edit particular selections and then return to alter the edits at any point.
This feature is an easy and less complex way to introduce amateurs to detailed edits. It can be seen as a stepping stone to Photoshop. DxO has done a great job simplifying the masking and layering process with its U-point approach.
The U-point approach is simple—you "point" at the place you want to edit and then adjust from there. Once you select an area, you can control different brightness, color, or detail levels.
PhotoLab uses Control Points for more detailed masks. Using these selection options gives you greater control over the areas you are affecting. This is particularly noticeable in the Control Line feature, where you can use a color picker to set the reference, a feature perfect for sunsets.
Local Adjustments is where you'll find the gradient feature. This is straightforward to use. The Control Points may be more complex for beginners, but they can add a gradient without issues.
In DxO PhotoLab 7, the adjustments have moved from a pop-up next to your brush to taking up the adjustments panel. This gives you much more control over your adjustments than before.
The biggest change comes from the Local HSL adjustments. Local HSL adjustments let you manually adjust any color in your selection. You can adjust all the colors on the whole or each particular color. This feature is a game changer. This alone makes it extremely easy for photographers to adjust color to particular sections.
LUT's (Look-Up Tables)
DxO PhotoLab 7 now comes with LUT (Look-Up Table) Grading. LUTs are like presets in the way they apply quick color changes to your photo in a single click. PhotoLab 7 provides 17 preinstalled LUTs with the option to download more online and import them into the software.
These LUTs are perfect for photographers who want to try various styles for their photos' colors. LUTs only affect the colors, not other features like exposure or tonal adjustments.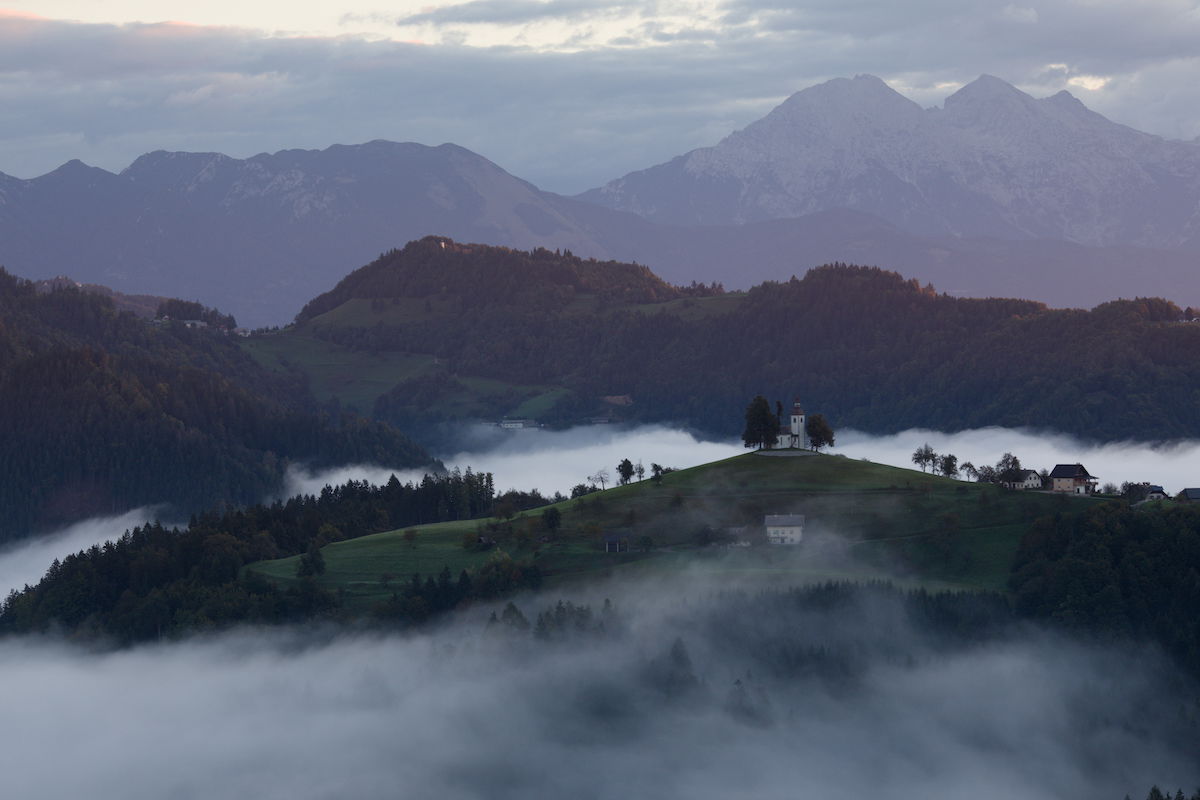 DxO Smart Lighting and DxO ClearView Plus
A feature that is unique to PhotoLab is the Smart Lighting adjustment. Smart Lighting is one of the controls that performs a smart automatic adjustment to your image. It is aimed at images with backlit subjects and detail in the shadows. But you can also use it to rescue detail in blown-out highlights.
This tool has two different modes, Uniform and Spot Weighted. The Uniform mode adjusts the shadows evenly across the image while keeping the balance of the highlights intact. The Spot Weighted mode can automatically identify faces in your image and apply greater detail there.
The Spot Weighted mode may be a huge time saver for many photographers who shoot group photos. This benefits every type of shooting, from photojournalism to event photography.
DxO ClearView Plus is another automatic adjustment, but this targets haze, mist, rain, fog, and smoke. These elements obstruct light and information from getting into our lens. ClearView tech lets us gaze through these elements without removing the atmosphere they create.
You will notice that ClearView Plus can add vibrancy and detail to flat images due to these elements. And you can control this PhotoLab tool using a simple slider for its intensity. Here is an image with DxO ClearView Plus Intensity 30 added to it.
Exporting and Sharing Images
DxO PhotoLab 7 does not offer as many options as Adobe Lightroom when exporting your images. PhotoLab lets you export in JPEG, TIFF, and DNG. Lightroom lets you export in a PSD, PNG, original format, and all the PhotoLab file formats.
PhotoLab is missing a Limit File Size To box. This feature is useful when providing particular file size limits for photo competitions or clients. It also needs an option to rename your file at this point.
PhotoLab 7 has the option to create preset export options, which is a feature I love. You can spend time setting up your preferred export files and then revisit them with the click of a button. PhotoLab already provides a few options that you can use.
On this exporting page, you can apply watermarks. This is a simple feature that can save the need for having to open photos in Photoshop. You are also able to choose the ICC Profile. You can choose a range of profiles from sRGB to Display P3 or even upload your own profile!
Smartphone and Tablet Compatibility
DxO PhotoLab 7 does not have an application for Smartphones or Tablets. This is a bit of an oversight as many photographers now work with tablets, especially as you can upload RAW files directly to your tablet.
DxO Photolab Pricing Plans
Another attractive feature of DxO PhotoLab compared to other options is that it is a single-purchase software. It's expensive, but it would be about the same as paying for a subscription after just over a year or two.
You can buy the Essential edition of PhotoLab 7 slightly cheaper, but it's not worth it. Most of the features highlighted in this article are only available in the Elite edition.
DxO offers an option to pay off the software over three months. This is not a subscription service, just a way to spread out costs, which is helpful.
Alternatives to DxO PhotoLab 7
Adobe Lightroom
The main difference between DxO PhotoLab 7 and Lightroom is that Lightroom provides more options. You find more in-depth actions across file navigation, editing, and exporting. Lightroom lets you use multiple sorting methods to find the images you're looking for. PhotoLab 7 has a great search box but is limited to a simple text search.
When you consider each program's functions, you will notice each one prioritizes different actions. You get different results from the quick edits these programs offer.
Lightroom offers more specialist control. But PhotoLab offers newer AI functionality. And it has simple one-click edits that many photographers will rejoice at. For instance, PhotoLab 7 lacks sorting options like Smart Collections. But it has quick editing options like Smart Lighting and easy local adjustment options.
After looking at PhotoLab 7, you may be tempted to leave subscription-based services like Lightroom. Its new approach to sorting Projects and its search bar for finding images by camera or metadata make locating photos a breeze.
Its more complex adjustments, such as the ReTouch tool, may even make photographers avoid getting Photoshop! But this is only applicable to photographers who use Photoshop. Particularly to rid their photos of unwanted objects and perform advanced skew functions.
PhotoLab 7 still falls short of Lightroom in many departments. File management options in Lightroom are still superior. On top of this, the editing and culling process is much simpler. Tools help compare and contrast individual images and prep for photographic sequences.
Lightroom also provides more vibrancy to its RAW processing. Professionals could prefer to edit flatter images. But photographers may want a better starting point to make their edits quicker. Comparing each program's adjustments, Lightroom offers more in-depth and extensive adjustments.
The new Soft Proofing adjustment in PhotoLab 7 makes it a program that can assist with printing efforts. Adding paper printing profiles to an editing program makes it end-to-end software. It is also a feature not found in many of these programs. Lightroom has this function, allowing for much more control over printing and other exporting options.
Overall, PhotoLab brings a quicker, more hands-off approach to editing and organization. This approach has the downside of not getting into as much detail with photo management and adjustments. But it's a great program that can rival Adobe Lightroom.
We did a very thorough review of Adobe Lightroom as well, if you need more info.
Final Verdict for DxO PhotoLab 7
Measurement

Measurement

Score

Workspace

Workspace

File Management & Organization

File Management & Organization

RAW Processing

RAW Processing

Importing & Exporting

Importing & Exporting

Basic Editing Tools

Basic Editing Tools

Manipulation Tools

Manipulation Tools

Advanced Editing

Advanced Editing

One-Click Editing

One-Click Editing

Range of Tools

Range of Tools

Value for Money

Value for Money

Total Score

Total Score
DxO PhotoLab 7 has provided photographers with an application needed in today's post-production. With its broad but simple mix of functions, you can keep on top of your photos. You can also make professional adjustments all from one program.
With regards to editing, PhotoLab has powerful software with a minimalist approach. They make advanced adjustments simple and easy for beginners in post-production. Thanks to added attention to its color features, it has quickly become software for professionals. But it still lacks some cataloging features that keep it from its full potential.
With that said, PhotoLab 7 provides detailed denoising and RAW processing that professionals may want to use. Along with a one-click or slider approach with other editing tools, you have a well-rounded, hands-off approach to great photo edits.
So, if you tend to use Lightroom on its own rather than in combination with Photoshop, DxO PhotoLab 7 is definitely worth exploring. It is especially for photographers who may only need Photoshop for advanced cloning properties.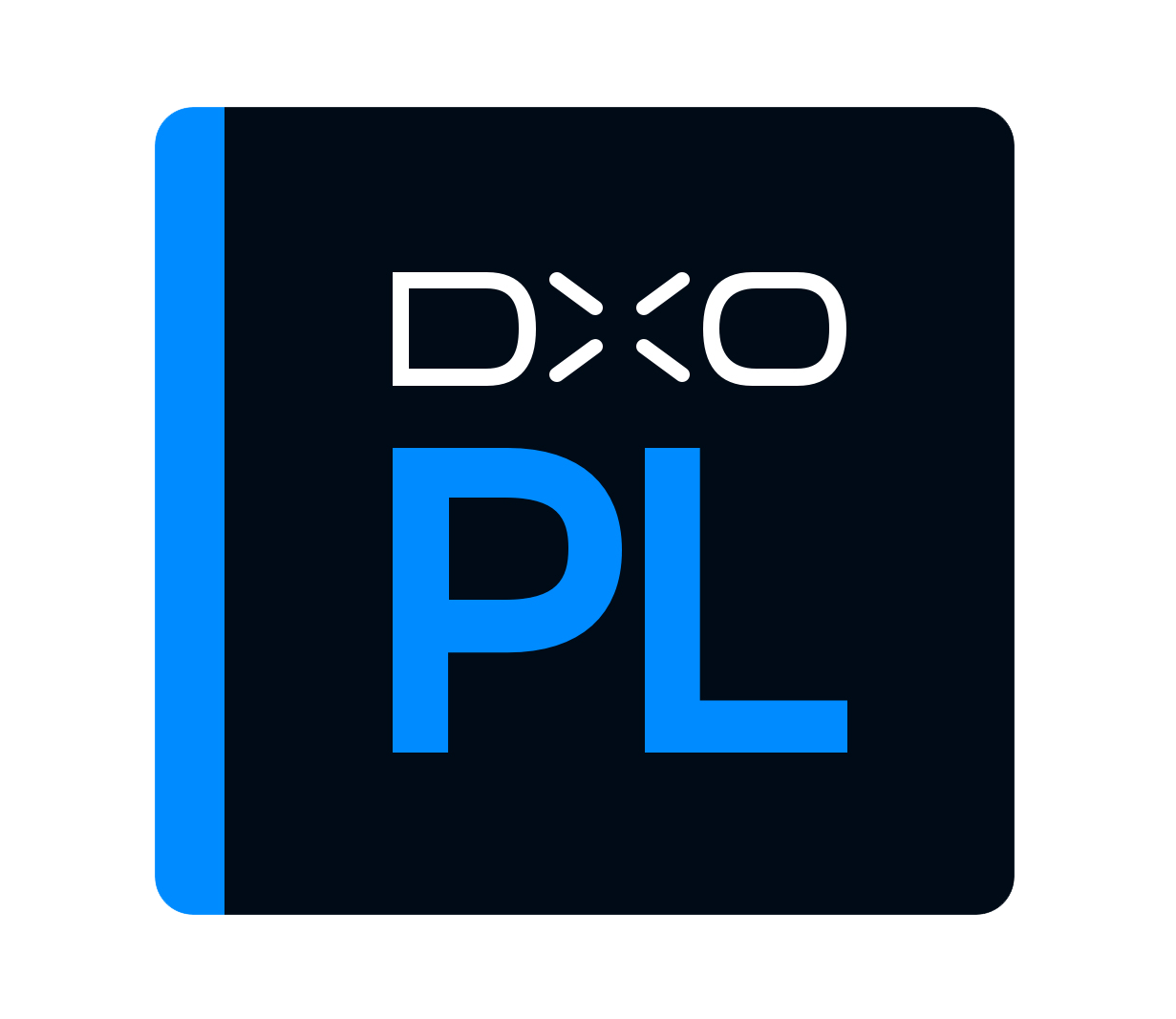 A mid-table organization and editing software that aims for a hands-off approach to editing. PhotoLab 7 provides a range of sought-after AI functions that give you better photos in a single click.