A wedding photographer handles one of the most important and emotional life events. But what happens if something goes wrong? A photography contract should protect you and your client in any scenario.
We've collected some useful information to help you prepare contracts for wedding photography.
We're photographers and not lawyers. Information in this article is not legal advice and should be considered for educational purposes only.
Photography Business Skills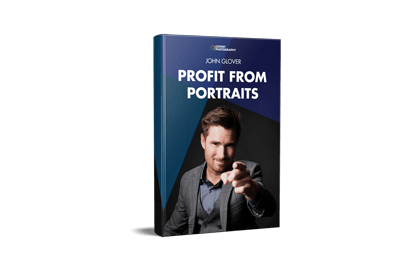 Profit from Portraits
Are you looking for information on how to write a wedding photography contract? Check out this eBook on portrait photography that covers pricing, niche establishment, and client acquisition.
What is a Wedding Photography Contract?
A photography contract serves both to protect the photographer's business and the couple's expectations.
But contracts can be confusing, especially for photographers who are just starting. You can get a head start by using sample wedding photography contracts. At the end of this article, we also provide a free wedding photography contract template.
Here's what photographers need to consider before finalising a wedding photography contract.
1. What Are the Exact Wedding Details?
First, the top of the contract should cover some basic information about the day. You should include the date and city, along with the names and contact information for both the bride and groom.
Couples often sign the agreement with months or even years of planning left to do. So don't pressure your clients to put an exact timeline inside the contract. Instead, you should agree on a deadline for the couple to send you the finalised plans.
2. What's Included in the Price?
A wedding photography contract should be well-detailed, particularly about your fees.
The contract should specify the total price and list everything that it includes. These can be digital files, prints or albums. If something is not included in the package, list it and how much it costs.
3. What's the Deposit Amount?
Deposits help ensure that couples who sign the contract are invested in your services. A deposit holds the date and covers any initial time investment you may have as a photographer.
Set a deposit amount that's high enough to discourage last-minute cancellations. But low enough that you don't put off potential clients. Wedding photographers usually request a deposit somewhere between 25-50% of the full fee.
Along with the deposit amount, specify when the rest is due and the exact amount remaining. Some photographers ask for installments. Others need payment in full before the wedding day.
4. How Long Will You Shoot for?
Every wedding is different. Some weddings might be short, while other traditions may need several days' shooting! Detail how long you will shoot for and how much extra time costs if the event lasts longer than agreed.
Even if you prefer to work on a package basis rather than an hourly rate, limit the maximum number of hours.
5. How Much Editing is Included?
It's common to see wedding photographers in group forums asking for advice after a client demands time-intense edits. Be sure to define in your contract how much editing you do to the pictures.
What if a client wants extra editing? Do you zap zits? Remove tan lines? Including a description of the editing process sets proper expectations for the couple.
Remember, list the cost of anything that's not included.
6. Who has Rights to the Photos?
Non-photographers often assume that they own images because they are in them. Meanwhile, photographers assume they own the rights to the art they create. A wedding photography contract should detail who owns the rights to the images and what rights the couple has.
If you don't include digitals with reprint rights, be sure to be clear on that in the contract.
7. Can the Couple Share the Images on Social Media?
Many couples want to share their images. That usually entails social media. Along with the rights section, detail if the client couple can share the images on social media.
Social media referrals are one of the biggest ways you can earn new work. It's a good idea to request that images shared online include an image credit. This can be either a link to your website or a tag to a social media profile.
8. Do You Need a Model Release?
The client may not own the copyright to the images, but the people in the photographs have rights on the use of their likeness.
If you want to use the images in your portfolio, include a model release or a clause stating that you have permission to do so.
It's also a good idea to include something allowing other publication types for the images. For example, if you'd like to submit the images to a bridal magazine.
9. What if You Can't Shoot the Wedding?
Photographers are only human. So what happens if something prevents the photographer from shooting the booked wedding? What if you're ill and can't shoot? What if an accident or unforeseen event prevents you from attending the event?
Your contract could include that you will first make every effort to find a replacement photographer to cover the wedding day. If that's impossible, then your client will receive a full refund.
10. What if the Wedding Gets Cancelled?
Cancellations aren't common, but they do happen. The wedding photography contract should detail what happens in this case. Include how much of the payment is refundable in the event of cancellation.
11. What Happens if the Date Changes?
Wedding dates can sometimes reschedule. What happens to the couple's deposit if that happens? A wedding photography contract might say if the new date is available, the deposit will be good for that.
If you're unavailable for the new date, the deposit is usually forfeited, just as with a cancellation.
12. What if You Miss a Shot?
Photographers often don't know who's important to the bride and groom. For example, a family member might not show up to the family photos, or the bride and groom forget to tell you about a specific shot that they want.
We recommend that couples appoint a family member to help during family images. This is great for getting the family together for the formals. This person may also be better able to determine when someone important is missing.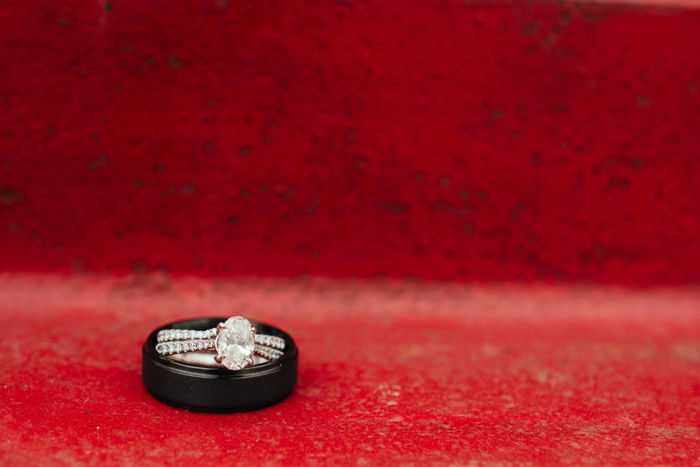 13. Can Guests Take Photos Too?
If a family member steps in front of the photographer during the kiss, is the photographer liable for missing that moment?
Some photographers will ask for unplugged weddings. Others request that the couple reminds the guests to be considerate of the photographer.
14. How Much Are You Liable For?
If the unthinkable happens, how much are you liable for? Many wedding photographer contracts include a statement that liability is limited to the amount that the couple paid.
A lawsuit may mean the photographer has to refund the entire fee, but the liability cannot go over what the couple paid the photographer.
15. What About Breaks, Food, and Assistants?
Wedding photography is a long stretch of shooting. Some photographers add breaks into the contract to leave some time to rest or eat during the day.
And speaking of food, are the bride and groom expected to include the photographer in the headcount for the caterer? Some photographers choose to require this. Another option is to leave it up to the couple and bring a packed meal.
Some places have a maximum building capacity. For this reason, the contract should include how many assistants you can bring. Also, the assistants have to be paid as well, so it should be calculated into the fee.
16. When Will the Couple Receive the Images?
Finally, take time to answer every couple's question after the wedding is over. Include a reasonable range of time for the delivery of the final products in the contract.
This varies with your workflow, but be sure to leave a bit of wiggle room in case there are any delays in the editing process. It's always better to surprise a couple with their photos early than it is to apologise for being late.
Free Wedding Photography Contract Template
To make your work easier, we have created a wedding photography contract template that you can download here. Make sure to customize this template so that it fits your needs and photography services.
Conclusion
Wedding contracts for photographers are legal documents. They also assure the photographer and the couple are on the same page from day one.
Starting with a template is fine, but don't forget to ask all the right questions. Discussing expectations in advance makes you less likely to have a dissatisfied client.
Do you want to improve the composition of your wedding photography? Read our guide on intuitive composition. 

Photography Business Skills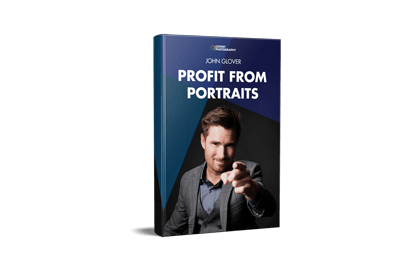 Profit from Portraits
Are you looking for information on how to write a wedding photography contract? Check out this eBook on portrait photography that covers pricing, niche establishment, and client acquisition.