Being a professional photographer isn't always easy. When you're starting your career, it's hard to get noticed and build up a client base.
One of the best ways to attract potential clients is to build a photography portfolio. You need a portfolio that will grab their attention and make them take notice.
If you need help building your photography portfolio, you've come to the right place. We have some tips to help you make a photography portfolio that will give your career a kick in the right direction.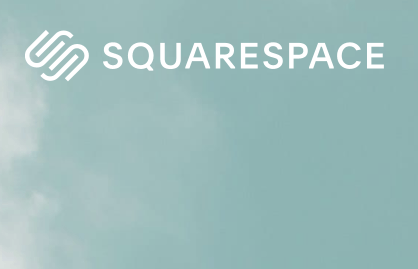 Squarespace Custom Website Builder
Create a stunning photography portfolio that inspires potential clients with a custom website builder. Showcase your best work with customizable templates and drag-and-drop editing tools.
1. Shape Your Photography Portfolio with Your Goals
When you start building your photography portfolio, you need to ask yourself some questions about your photography career.
You need to ask yourself why you're building a portfolio. What are you trying to achieve? And what is your end goal?
You could be building a general portfolio to display your work. Or maybe you're making a photography portfolio for a specific job you're applying for.
Setting out your goals will help you construct your portfolio. The direction you take will determine the content and style of your portfolio.
So before you do anything, set out your objections. It'll give you the clarity to make a perfect photography portfolio to meet your needs.
2. Tailor Your Portfolio for Your Audience
The content of your portfolio will depend on your audience. You need to think about who's going to be looking at your work and why.
If you're applying for a position as a real-estate photographer, you need to steer your portfolio in that direction. The aim is to demonstrate your skills in that area. Filling it with your best fashion photos will be counter-productive.
If you're a versatile photographer who enjoys different photography types, you don't have to give them up to concentrate on one. But you might have to create several different portfolios.
The best strategy is to create a new photography portfolio for every job opportunity. You don't have to use a unique set of pictures in each. There can be overlap. But you can reorganize and redefine it for each application.
Even if you're making a general portfolio of your work, you still need to keep your goals in mind. Think about where you want your career to go.
3. Learn From Other Photographers
The best teachers are those who have done it already. They can give you pointers about building a photography portfolio website and show portfolio examples. And they can show you how to hone your photography portfolio for an interview.
If you have friends in the photography industry, they are your first port of call. They'll be especially useful if they're in the field of photography you want to break into.
They don't have to be photographers. Other creatives can give great advice about your portfolio. Artists and graphic designers also need portfolios, so they'll understand the process.
If you don't know who to ask, you can try a photography forum. They are full of photographers willing to help. Many users will be able to give you first-hand advice.
Looking at professionals can be a fantastic source of inspiration. Their photography portfolio websites let you see how they display their work. You can see what work they put up and how they organize it.
We have some great lists of inspirational photographers. They're the place to start if you're into fantasy, self-portraits, or film photography.
4. Keep Your Photos Organised
If all your photography work is already tidy and well organised, this part of the process won't take much time. But if you have files filled with unedited photos all over the place, you'll need to get organised.
You should clearly label all your digital folders so you can easily navigate through your digital library. This will make it fast and easy to find the photos you need when creating your photography portfolio.
Examine all your work. Discard anything that is a waste of space. You might have test shots or unusable photos you can delete. And you will need to separate any unprofessional images you have. Photos of family and friends can go in a different file.
If you have any prints from film photography, you will need to digitise them. It's no use having some of your best pictures stowed away in a box.
You can use Adobe Lightroom to look through and edit your images. At this stage, you just need to do a basic edit, making sure all the photos are up to scratch. You're not making your final selection yet.
5. Select Your Best Photos for Your Portfolio
Once you've organised your images, you can start thinking about the selection for your photography portfolio.
When you're looking through your work, keep your strategy in mind. Remind yourself of your goals and why you're making a photography portfolio.
Examine your work and select the best shots for each category of photography you want to display. If you're creating a photography portfolio website, think about the different sections of the site.
Select the best photos, thinking about image quality, color, and relevance. You can then repeat this process for each section of your photography website or for each portfolio you need.
You're creating a base selection, so you don't have to be too ruthless at this point. Study your choices. And think about the direction you want your photography portfolio to take.
6. Keep Your Portfolio Short
A good photography portfolio is concise and straight to the point. Your messages should be clear from start to finish.
Once you have a broad selection base of your photos, you need to trim the fat. Go through your collection again and take out any that don't make the grade.
Go through your selection several times. Each time take out a few more photos. And each time, you need to be more ruthless.
This isn't always easy. You might have to remove some of your favourite photos. But if they're not relevant to your client, they have to go. You have to be cruel to be kind sometimes.
Don't just select your favourite shots. Look for a variety of images. Include different angles, colors, and types of shots.
There's nothing more boring than a photography portfolio filled with the same type of images. It's a real turn-off for clients and employers.
Look for variety. You want each photo to pop out. Not only does it keep things interesting, but it also displays more of your range.
7. Get Professional Feedback
Any feedback you can get is valuable. You can ask friends and family to have a look at your portfolio. You can even post it on social media and photography forums.
Friends and even strangers can give good points. They're unattached so they can be more critical about the images you've chosen. They'll tell you if you're heading in the right direction. Or if things are too repetitive.
But the best portfolio feedback you can get is from professionals in the photography business. They know what photography portfolios should look like.
Professional photographers will be able to evaluate your portfolio from a position of experience. They'll be able to tell you if you've selected the right images. Or if you need to make a few tweaks.
Other creatives in the arts can also give constructive feedback. Ask anyone you know in creative industries to have a look at your photography portfolio.
A mock interview is a great way to put your portfolio to the test. Have a friend from a creative business question you as if they are a potential client. They'll ask questions, and you have to talk about your work.
This will improve your confidence in a real interview. But it will also demonstrate if your portfolio says what you want it to say.
8. Create a Photography Portfolio Website
A photography portfolio website is the best way to display and promote your work. You can have different galleries of images. And having your own photography website looks professional.
Making a photography website might seem daunting. But while you do need to be a bit tech-savvy, you don't need to complete a course in computer coding.
Sites such as WordPress make it easy to set up a portfolio website. The service isn't free, but they have themes and templates you can use. It's worth the cost. And it's cheaper than having someone make a website from scratch. WordPress is a great choice for making your portfolio website. It's what we use to make ours! It takes a bit of getting used to. But the final result looks great. It's slick and professional.
Creating a photography portfolio website has never been easier. Squarespace is another site dedicated to making websites. It's easy to use and has plenty of templates and themes to choose from.
Recently we're hearing more and more photographers recommending Zenfolio as their top choice. Zenfolio stands out as it's specifically designed for photographers and videographers. They offer beautiful, easy-to-use, customizable website templates.
Zenfolio also provides all the tools photographers need to build and run their business. This includes booking, scheduling, culling pricing, selling, marketing, and integrated professional print labs. If you want a service that will grow with your photography goals without having to piece together a lot of different apps or tools, they have you covered.
We advise you against creating a Flash-based photography website. It's difficult to use, and things can easily go wrong. And they are prone to hacking.
9. Create a Printed Photography Portfolio
Photography websites are great for displaying a wide range of your work. But if you want to impress, there's nothing like a printed portfolio.
Well-printed photographs look great, especially when presented in a high-quality portfolio. It can take your work to another level.
A printed photography portfolio also looks professional. It shows that you're serious about the job opportunity. And that you've taken the time and the expense to get things right.
Printing your photos also helps with your selection process. The fact you have to pay for each print makes you consider each photo all the more. You don't want to waste money printing pictures that won't feature.
The classic printed photography portfolio format is a large print folder. It's still a perfectly good option. It allows you to show a variety of print sizes. And you can structure the content as you like.
But there are other ways of displaying your photography work in print. You can design a photobook. Or you can try a magazine. Both of these options are excellent if you have you have a narrative style of photography.
Many photography shops do photo printing. You can take your images there on a USB stick and have them printed. Although, some shops only print smaller sizes.
There are specific print shops that can print larger sizes. And they can print in different formats and materials. Finding a good photo printing shop can really help a photography career.
Another option is the website Blurb. They're an online printing site that offers photobooks, magazines, and ebooks. It's an excellent service that gives your work a professional finish.
10. Make a Free Photography Portfolio
A PDF portfolio is a great starting option for a digital photography portfolio. You can create a stripped-down version of your portfolio that is easily emailed to clients and employers.
You can make a unique PDF for every job opportunity. Or for each style of photography you practice. They're a handy tool. But they don't give you much of an online presence.
Social media isn't a bad place to start. Facebook and Instagram accounts are free to create. But they are limited if you want to display a professional-level photography portfolio online.
Behance is an excellent portfolio website for photographers and other creatives. It's perfect if you already use Adobe software, as you can sign up with your Adobe credentials.
Adobe Portfolio has a similar deal. It's another great portfolio site with a slick and professional design.
Adobe Portfolio and Behance are perfect for Adobe users. If you already have an account, there is no extra cost for the service. But if you don't have an account, you will have to pay for an Adobe subscription.
Flickr is an image hosting website that is free for everyone. It's simple to use. And they make it easy to share photos with others. There are storage limitations for free users. But you can upgrade to a premium account.
YouPic and Crevado are two other free portfolio websites you can use. They are both basic. But they're a good place to start displaying your work online.
For a more complete photography website, you can try Wix. There are free design options. And it's more than just a photo display space online. Wix is definitely worth a look.
11. Create Extra Personalised Media
The main body of your photography portfolio is very important. But there are some extra pieces of media you can create to impress your would-be clients.
If you're going pro as a photographer, a good photography logo is something you need to think about. You can use it on your website. And you can use it as a watermark on your images. It'll make a great signature for emails too.
If you're struggling with logo ideas, check out our post on photography logo design.
Traditional business cards aren't a bad idea. You can put your contact info on there and hand them out. But as you're a photographer, you can try and impress a bit more.
Postcards with your logo and one of your images make an excellent calling card. It has all your contact information. But the image makes it stand out. And the larger size means it won't be lost or misplaced as easily.
You can leave the cards with people after interviews to make a good impression. And you can leave them in cafes and shops for people to pick up.
The pick-up rate might be low. But your name will become familiar to people in your area, helping your photography business grow in the future.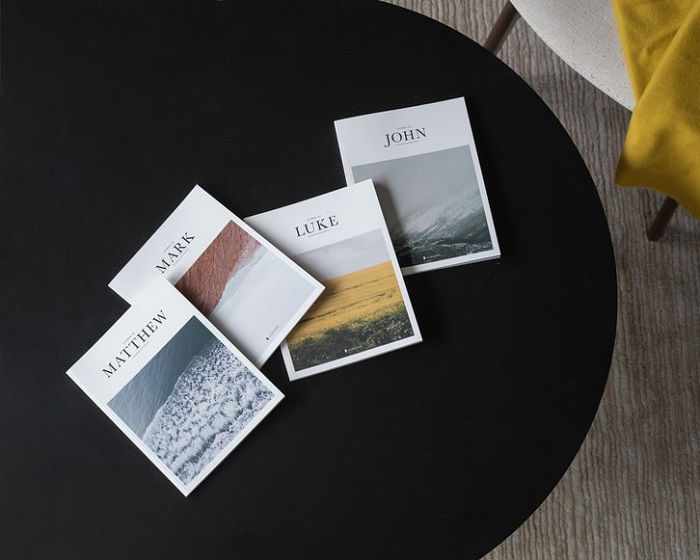 Conclusion
Having a knock-out photography portfolio is essential when you're a professional photographer. Your portfolio shows clients that you're the right photographer for the job.
Creating a portfolio should not be rushed. You can't throw all your favourite images into a folder and hope people like them. You need to take your time and consider every detail.
Before you even select your first picture, you need to have a strategy. You need to know your goals. And you need to know why you're creating a photography portfolio in the first place.
In the digital age, you need an online space for displaying your work. But don't forget the printed portfolio. A printed collection of your work can make you stand out as a photographer.
We hope this post has helped you with your portfolio. And we wish you the best of luck with your photography career!
If you're ready to add magical images to boost your portfolio, check out our Magical Photography Spellbook.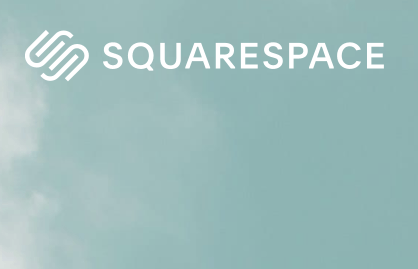 Squarespace Custom Website Builder
Create a stunning photography portfolio that inspires potential clients with a custom website builder. Showcase your best work with customizable templates and drag-and-drop editing tools.