Two big names stand out when looking to creating your own photography website: Zenfolio vs SmugMug. Both offer loads of tools and possibilities. But it can be confusing to figure out which is the best fit for your needs!
Let's take a look at Smugmug vs Zenfolio. We'll look at what they offer so that you can have more info when choosing one.
Note: As a disclaimer, I want to be clear that I've been using Squarespace for years, and used WordPress before that.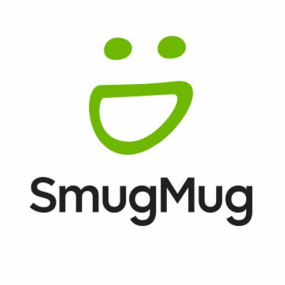 Looking for the best website builder for your photography business? Find out which software comes out on top in the Zenfolio vs Smugmug comparison article.
Basic Setup Comparisons: Zenfolio Vs Smugmug
SmugMug offers four different package levels, starting at $4 per month and going up to $30 per month. Zenfolio offers three different package levels, starting at $5 per month and going up to $30 per month.
Both sites do a great job of letting you compare each level of service side-by-side. That way you can find the best fit for your needs.
The basic packages for both are a good fit if you're looking for a portfolio site. And if you're not yet too particular about customising every detail.
The main difference between basic packages is that SmugMug allows you to upload your own logo. But it does not allow using your own custom domain with this package.
Zenfolio's starter package allows you to use your own domain but does not allow you to load your own custom logo.

I started a free trial and created both a Smugmug account and a Zenfolio one. Then I began to set up a new photography website with each service.
First I'll talk about my experience with SmugMug.
The initial walk-through is very user-friendly. It guides you through selecting a theme, adding photos, and getting started on customisation.
The customization panels have a bit of a learning curve. You'll need to be patient at first until you get a feel for where you can find different adjustments.
I changed a slideshow to a thumbnail gallery at some point. It was an accident, and I wasn't able to figure out how to get the slideshow back after that. The interface definitely doesn't feel intuitive.
When I started with Zenfolio, there were more pop-ups to guide me through the various parts of the screen. They also point out where different menus can be found.
I found the initial setup of selecting a theme and uploading photos to be smoother with Zenfolio. But I was overwhelmed by all the options for adjustments.
We'll talk more about the good and bad of this in the next section. Overall, I found Zenfolio to be a bit more user-friendly during the basic setup. Especially for someone not very familiar with the world of website design.
Customization
With SmugMug, you can literally click and drag a block of content onto any page.
The freedom to add and move content so much is lacking in Zenfolio. What Zenfolio does have is a very detailed customisation panel. You can change every aspect of your chosen theme.
The customization panels are a bit confusing on both Smugmug and Zenfolio. I felt both to be a bit choppy. The customization panels are broken down into different sections and tabs.
When it comes to adding in custom coding, Smugmug offers you the ability to use CSS or HTML. Zenfolio only appears to allow HTML. Zenfolio has loads of aspects to change within each theme. But Smugmug allows you more freedom to alter the theme itself by adding code or shifting content around.
For both services, the themes available offer great options for a variety of photography! Zenfolio even has the option to create your own theme from scratch. You can select everything from individual section fonts to branded colors.
When it comes to customization options for your branding, there are a few distinct differences worth pointing out. Both sites allow you to load your custom logo and use custom domain names. But not necessarily at the basic package levels.
Zenfolio has a definite advantage in that it allows you to erase any mention of Zenfolio from your site. That way your website can be a seamless branded experience.
SmugMug shows up on the footer without the option to erase. It's also in the shopping cart during check-out.
In fact, the check-out page for Smugmug is basic and does not change to match your theme. Zenfolio has a check-out page that adjusts to match your chosen theme.
When it comes to their mobile sites, neither Zenfolio nor Smugmug let you edit it directly. As for social media, both websites offer the possibility to share your images.

Setting Up to Sell
SmugMug lets you offer prints, whether digital or physical. They work with four printing labs (BayPhoto, WHCC, EZPrints, Loxley Color). This allows you to even offer drop shipping directly to your clients!
Once your price lists are set up, selling on Smugmug is super easy and can be fully automated. With the three smaller Smugmug packages you use one universal price list for all galleries on your site.
You can customize this price list. But you can't assign different ones to different galleries unless you're in the professional plan.
Zenfolio also does a great job of offering options for selling photo products. You can connect to Mpix and Miller's for prints and products. And Zenfolio also offers you the option to do self-fulfilled orders.
This means you can sell prints, collect payment, and then handle the actual printing and shipping yourself.
This is ideal if you want to offer unique or handmade products or packaging. Or if you want to use a specific lab that isn't already connected with Zenfolio. Price lists can be customized to show a certain amount of mark-up beyond the base cost. It's worth noting that the basic package does not allow any selling options.
The basic package for Zenfolio only allows you to purchase prints at cost. This means that you would have to handle invoicing and collecting payment directly with your clients.
Both sites allow for nearly unlimited storage but differ in terms of max picture size. Smugmug offers a larger picture and video size file with all of their plans, up to 150MB for images and up to 3GB for video.
Zenfolio, however, has a max photo file size of 64 MB  and 2GB for video with their most expensive plan, the Advanced Plan.


Setting up the price lists on either site is very similar. While the setup is a bit complicated at first, it does allow you to get detailed. Zenfolio's price list allows you to dictate the mark-up and a fixed up-charge. But it doesn't show you the profit after commission fees.
SmugMug seems more complicated at first. But it does show you the profit after commission fees for each item on your price list. Speaking of commission fees, Smugmug charges a 15% fee on each sale, while Zenfolio charges 7%.
You can also have the prices rounded up. There are options on both sites to dictate how to round up prices when calculating base costs and commission rates.
Both Smugmug and Zenfolio offer similar possibilities when it comes to selling options. The higher level packages of both services offer options like boutique packaging, event galleries and lists, branded packaging, custom package offerings for certain galleries.
These options are fantastic if you're a professional photographer who specialises in weddings, families, or events!

Other Notable Features
One of SmugMug's big downfalls is its inability to offer an integrated blog. To do a blog you would need to connect to a third-party site, like a WordPress blog, and redirect traffic.
Zenfolio, however, offers blogging as a page type that can be added just like any other page on your site.
If, for example, you photograph weddings and blog about each one, then this could be a deal-breaker. Zenfolio's blog pages are automatically set up to allow for posts. They show posting date, keywords, and comments.
While this is not something that stands out on all monitors, Smugmug has sharper image quality over Zenfolio. This can be seen on high-resolution monitors like an iMac with Retina 5K display. It most likely would not be noticeable on lower resolution monitors.
One final feature worth noting in Zenfolio is the ability to create triggered emails for your contacts. This allows you to tell Zenfolio to send a pre-written template email when certain actions are taken.
If a contact marks favorite photos in a gallery, you can send an email reminding them to go back and complete the purchase for prints before an order deadline.
SmugMug does let you track your contacts too. But it doesn't have the ability to create triggered email templates for specific actions.
This can be a major benefit if your photography business depends on online print sales as an integral part of the client process!
One final feature of both Smugmug and Zenfolio is their integration into Lightroom. With the use of plugins, you can upload pictures directly from your gallery to your Smugmug or Zenfolio website.

Conclusion
It can feel overwhelming to compare Zenfolio vs Smugmug, but your needs will dictate which service is the best fit for you.
SmugMug seems like a better fit for portfolio sites or non-wedding event photographers. Zenfolio feels like a better fit for photographers who do weddings, family portraits, travel, or engagements.
The key differences are the blogging abilities, the commission rates, lab options for print sales, and the quality of pictures on mobile devices.
When looking at ease of use, Zenfolio and Smugmug are comparable. I felt less of a learning curve with Zenfolio, and so would lean toward using it if ease of usability is a top concern.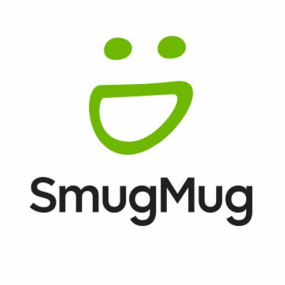 If you're looking for an easy-to-use photo hosting and sharing platform,
Smugmug
is the perfect solution.