Do you want to make some extra cash with your photography? Then learn how to sell photography prints online!
You can even sell other decorative items and canvases depicting your photos. Here are some top websites to consider, along with the strengths and weaknesses of each.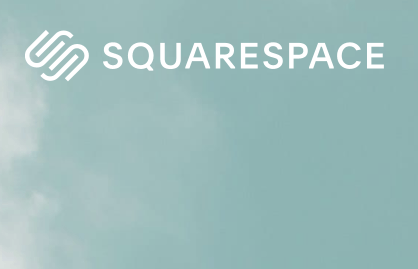 Squarespace Custom Website Builder
Looking for a platform to sell photography prints? Check out our customizable website builder. With drag-and-drop tools and eCommerce solutions, you can create a professional website to showcase and sell your work.
Best Websites to Sell Photography Prints
There are plenty of platforms that allow you to sell prints of your work.
Squarespace is one of the most popular website platforms out there. It boasts a modern design and an easy-to-use interface. And it's compatible across all platforms and devices. With vast audiences now browsing websites on their phones, this is crucial.
The platform isn't necessarily designed with the photographer in mind. You can't specify multiple sizes for your prints. And you can't add photographs in bulk. This can make dealing with large collections tedious.
You can sell both prints or downloadable files. But it does not offer third-party lab integration.
You can display your store, take orders, and bill customers. But it's up to you to work with a lab to fulfill an order. This is the same as if you were to sell prints on Etsy. But Squarespace has integrated its platform with Etsy, allowing you to sell your work through them.
Using Squarespace with another store like Gumroad is also an option. Especially if you want complete control over the printing and shipping processes.
Fine Art America is one of the biggest and most famous marketplaces to sell your prints online. They allow you to create a profile.
You can also sell more than prints and canvases. This includes pillows and smartphone cases. They set a base price for each product type, and you decide on the markup for your commission.
The drawback to the site is that it is huge, and there is a lot of competition. More than 100,000 photographers are selling through Fine Art America. And potential customers can browse through countless pictures.
This might make it seem less likely they'll choose yours. And you might think you'll have more chances to sell on a site dedicated to your photography. But this isn't true. You can sell your work through Fine Art America. But you'll need the right marketing tactics.
Fine Art America has algorithms that influence how images appear in a search. So using keywords and sharing through social media platforms will increase your reach.
When you do sell, there is an announcement page to share with followers on the internet. The best marketing tip is to bring awareness to your products. This means using social media or your own website to direct people to your Fine Art America page.
A great feature they offer is a widget. You can generate a code to display it. And customers can buy prints without leaving your site.
Etsy has established itself as one of the prime venues for artists of all kinds. Creatives sell their work through their own online store. And it is attached to a comprehensive eCommerce platform and payment system.
The site has over 30 million buyers. It's a well-known marketplace for art, high-quality photo prints, and handcrafted goods. It's also a great search engine, which can attract potential sales and exposure.
Your other option is to set up a website with a shopping cart and get a merchant account. Keep in mind that these also charge processing fees. Compared to that method, Etsy is an affordable alternative.
It costs 20 cents per item to set up on an Etsy storefront, plus a 3.5% transaction fee. If a seller uses Etsy's Direct Checkout feature, the charge is 3% per transaction.
You are responsible for printing, packing, and shipping your prints through this option. And you can do this via drop shipping.
Dropshipping means the printers send the prints straight to your customer on your behalf. This way, you do not have to receive the prints from the printer and then ship them out yourself.
You can enquire about this service with a local printer or check out an online resource. Finerworks and Printhouse are a few examples of sites that do drop shipping. You can read our article about selling Etsy prints to learn more.
Best Platform to Sell Prints Through Your Website
There are many benefits to selling photo prints through your own website. You can set your price and keep 100% of the profits. You can also set your terms and conditions and decide how you want your images to show up. This means you're in complete control.
Potential buyers take you more seriously when you have your own photography website. And you can build and maintain relationships with your customers when you have an email list.
The downside is that you have to do your own marketing. But this can be the case with other methods of selling your photography prints, anyway. If you decide to go this route, here are some options.
Many photographers swear by self-hosted WordPress sites. This is because of the powerful SEO tools they can provide. But they are not always easy to set up if you're a computer novice.
With a plugin like Envira, you can create unlimited galleries with CSS and a host of other options. This includes everything from eCommerce to image proofing to social media sharing. It depends on the package you choose.
It also has a WooCommerce add-on to easily sell your photos. The great thing about this plugin is that you don't need any coding skills. You can create and customize beautiful image galleries, all without the extra cost of hiring a developer!
The plugin has also been tested on sites with very high traffic. This is to ensure that it won't have performance issues. If you decide to use this plugin on a WordPress site, rest assured it won't slow it down.
Photoshelter has over 80,000 photographer users. This is a platform designed specifically around photography.
It offers customizable designs. They allow you to create stunning, professional-looking photography portfolio sites. Photoshelter also offers cloud storage, client delivery, and eCommerce tools.
These features make it a one-stop shop for photographers. You can sell stock photography through Photoshelter. And you can also sell prints through their auto-fulfillment service.
They're partnered with four labs in the US and one in the UK for quick and easy sales. All you have to do is choose your lab and apply your prices to the images. Once an order comes in, the lab handles the rest.
They also have a self-fulfillment option that gives you a bit more control. You can choose a local lab that you prefer to work with or handle the printing and shipping yourself.
You can choose a participating lab in their Print Vendor Network or add the lab of your choice. So when an order comes through, you can have the order sent straight to the customer with a single click.
Photoshelter offers bulk pricing discounts. This is through packages and a combination of both prints and downloads. Because this is your own website, you are responsible for all your sales and marketing.
Format was previously known as Visual Society. It allows artists and photographers to sell prints from their websites. And you keep 90% of the profits.
Like Photoshelter, it has many advantages over a more generic platform like Squarespace. Like Squarespace, it is fully hosted and easy to install and set up. There are eight templates to choose from, each designed with photographers in mind.
Unlike Squarespace, this platform allows you to specify several print sizes. You can also add images in bulk. And there's an option to upload directly from Adobe Lightroom, which is a great bonus.
You can sell a membership plan to your visitors. This gives them password-protected, private galleries. And the print vendors used by Format are the same as those used by industry leaders. They handle the printing and shipping for you.
You immediately receive payment into your Stripe account every time you make a sale. You can sell in various currencies, which you can view on the FAQ section of their website.
Like other website builders, Zenfolio offers a variety of well-designed templates. There is no limit to the number of images you can upload. And you can create several photo galleries to share with clients.
It integrates with Google Analytics for actionable data. And it even comes with built-in support for blogging.
Like Photoshelter and Format, it allows you to integrate with custom print labs. This way, buyers can buy prints or downloadable files. You can also add customized offers such as photo books, stationery, and home decor items.
Zenfolio allows you to accept credit cards or PayPal for payment. It even helps you track your sales and profits and can deposit your earnings into your bank account.
SmugMug offers a wide range of eCommerce options. You can sell prints, gifts, and digital downloads. They have a fully hosted shopping cart and checkout. (You can read our comparison of SmugMug with Zenfolio here.)
When selling photo prints through SmugMug, you keep 85% of the profits. You can customize price lists for your clients. And you can let them select their favorite images and download them in bulk.
There is a plugin available to use Lightroom with SmugMug. You can also upload images from your smartphone or tablet via the official SmugMug app.
Some say that SmugMug isn't as intuitive as some website builders. And the templates are attractive but not very flexible. But there are blocks for video, social feeds, text, and other features to make it more customizable.
Conclusion
My best advice for selling your photography prints online or growing your photography business is to diversify! This applies whether you're selling photography prints or stock. Don't rely on photography sites with one sales method or platform if you want to increase your visibility.
Do you want to be a professional photographer or make decent money through your photography? Learning how to sell photography prints through a variety of platforms will give you the most success.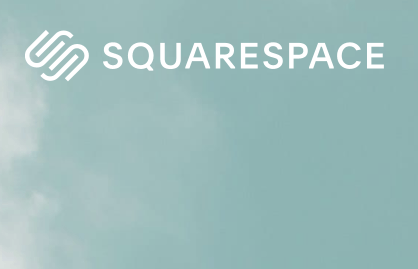 Squarespace Custom Website Builder
Looking for a platform to sell photography prints? Check out our customizable website builder. With drag-and-drop tools and eCommerce solutions, you can create a professional website to showcase and sell your work.