How to make money as a photographer is one of the most asked questions. Starting and running a photography business is a lucrative venture. But it is easier when photography is your passion.
We have collected all the information you'll need from how to start a photography business to how to price your work. No matter where you are with making money from photography, you'll find this an informative complete guide.
How to Start a Photography Business
If you're not sure how to start your photography business, this is the article for you. It will help guide you through the start of your business to finding potential clients.
Target markets, finances, and a long-term vision are all part of a successful photography business. You'll find them all in this post.
One of the most important aspects of starting a photography business is that it will take time to do so. This is not only normal but can provide you with a robust and healthy path to success.
This is the place to start, getting a sound footing for the rest of your life.
A photography business plan is a plan to get your photography business up and running. Sounds, simple, right?
Through our article, you'll find a comprehensive understanding of the expected financial commitments. If the plan is for you or your team to follow, then it doesn't have to be formal.
If you have ties to an investment or borrowed money from a financial institution, you'll need a plan.
Go through our article and take from it what you need. A successful business plan is the best foot forward towards a successful photography business.
If you're looking to start a career as a freelance photographer, this article is for you. Here, we have 16 of the best tips to help you begin the transition into this type of photography as business.
You need to be flexible, free and have a strong sense of endurance. Expect to be available to work at all hours, and sometimes for free, at least in your early days.
Fortitude will help you survive criticism and get past creative differences. On top of this, a passion for photography is also essential.
Read the other 15 tips and improve your photography business today.
Is it essential to have a photography style? We would say yes. Having a style means you give yourself the best possible way of gaining a synonymous feel of your work.
Let's look at an example. You could tell the image you are looking at is a Mapplethorpe image. This is before you look at the title or the photographer. It is because of his style, which surpasses their work.
Platon is another photographer whose style precedes their name. He captures simple portraits with a powerfully lit white background. Many professional photographers use the same setup, but his images set themselves apart.
Read our article here on why a style is essential and how you can find your own.
You don't have to have a photography business to start making money from it. Here, we have 11 things you can do with your photography to start making money.
If you find that you are a dab hand at editing, you can sell your services. Many other photographers need help with post-production. This is perfect for someone who likes to spend time in front of their computer.
Competitions are another great way to make money from your work. The best thing here is that you can also gain well-needed exposure. This, in turn, increases your reputation.
Starting a photography business doesn't only sit with taking strong images. You need to know where you are.
By that, I mean you need to know your competition. Find out if your location has any restrictions on small or local businesses. You need to understand what you can do with your photography and what your limitations are.
From there, you are free to start capturing for your portfolio and photography business promotion.
Working Professionally with Clients
Working with a client for a photography shoot might not be the stress-free situation you envisioned.
Luckily, we have the information on how you can best prepare for this eventuality. After all, the client is the one that has to OK all creative ideas and processes.
One of the best things you can do is to scout for a good location ahead of time. It will show your professional photography intent while ensuring you are in the best place for your work and style.
Something like this can go a long way in making the client happy and then bring more work to your photography business.
A mood board is a great way to visualize your photography concept. It gives you a better idea of what will work and what won't. This is especially helpful when you are working with clients.
By creating a mood board, you help the clients visualize the process and how to obtain that final series. It can show them a better idea of what will work and what won't.
A mood board is a simple thing to throw together but can have the biggest impact. If your client is happy and knows what to expect from the shoot, your workflow will improve.
A boudoir photography shoot is different from a fashion or glamour photography session. Most boudoir models aren't trained models with experience, but real people.
Interacting with your clients is vital. Creating an experience for the clients goes a long way. Relating and interacting with them helps to cultivate trust. By achieving this, they are more likely to work with you in the future.
Be consistent in your communication and ensure there are no misunderstandings. You are free to stand your ground on what you know will work better. But remember, they have the final creative say.
Read our article here on other tips on how not to be a creep for your boudoir photography business.
Training
I realized a few things from assisting professional photographers in the early years of my career. One of the most important was that not one of them studied photography in the simple sense of the word.
Instead of going to university and studying, they gained knowledge from hands-on assisting.
Having a photography-related degree will help gain a base with the technical, theoretical, and hands-on sides of the field.
Yet, you need to get out there to start learning the do's and don'ts of working with clients, or how to sell your images and make a living.
If you are looking to gain a qualification in photography, start with our list here. It could be a photography degree or a university that hosts photography-related courses.
We have compiled the 21 best places and courses that will help your education. Many successful photographers find it easier to find employment having qualifications related to photography.
There are even a few online, in case you don't feel like flying to New York City to complete a three-year course in person.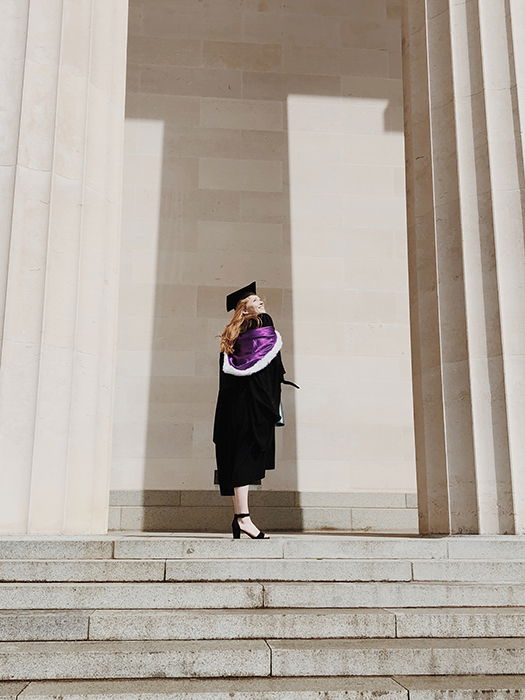 A photography internship is another way to get into the photography field. Many studios, portrait or fashion photographers got their first taste of photography through an internship.
You can find an internship in a few different ways. One way is to find a photographer who shoots in a field you wish to learn and then contact them directly. For companies and businesses, you might need to contact their photography department.
Read our article here on why you should start a photography internship and what to expect from one.
Photography contests and competitions are great ways to get noticed. Some of them even have significant cash or gear prizes if you come in the top selection. Some also offer the chance to photograph a field or area that isn't accessible by others.
Whether you shoot in black and white, using an iPhone, or only shoot portraits, there is at least one contest for you. Some of them are worldwide; others are smaller and more local.
Here we have the top ten best contests to enter with your photography. You can't win if you don't take part.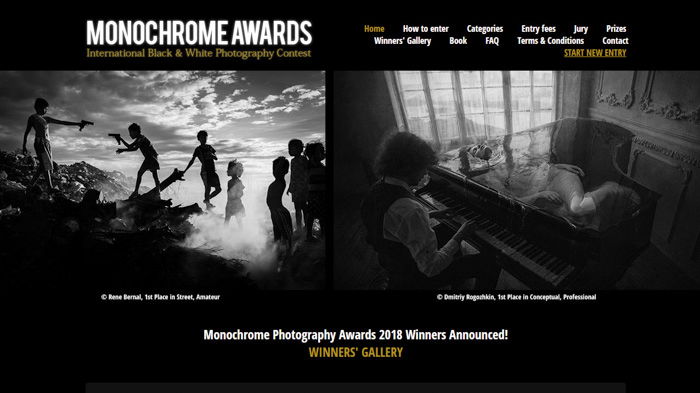 One way to get your work out there is to get them into magazines. Some of these have readerships into the tens of thousands and offer unparalleled access to people worldwide.
As some readers place high value and trust in these magazines, they will see your work as important. It is a great way to cut through the mass of images that appear on the internet daily.
It could land you more commissions or clients asking for photography work. You can include it in your portfolio, raising your reputation substantially.
Submitting your images to magazines can take a lot of time and effort. But is it worth it?
It depends on so many factors. First, your images need to be good enough to be shown in a magazine. Otherwise, they will find no audience.
If your images are good enough, they need to be of a subject that is interesting enough. The magazines usually denote what they will include and what images need to be sourced.
Some find that they are wasting their time. It does have the potential of giving you more exposure, and it can provide you with a source of money.
You might need to handle rejections and criticism before your images finally make it.
Money Making Niches
If you find yourself turning your pet photography passion into a photography business, we have a few things to keep in mind. Most of running a photography business is not about capturing images at all.
You need to run your business successfully if you wish to make a profit. This means writing emails, researching and practising new techniques.
Shooting the pets is the smallest part of the actual photography business.
Read here for the other five essential things you need to keep in mind.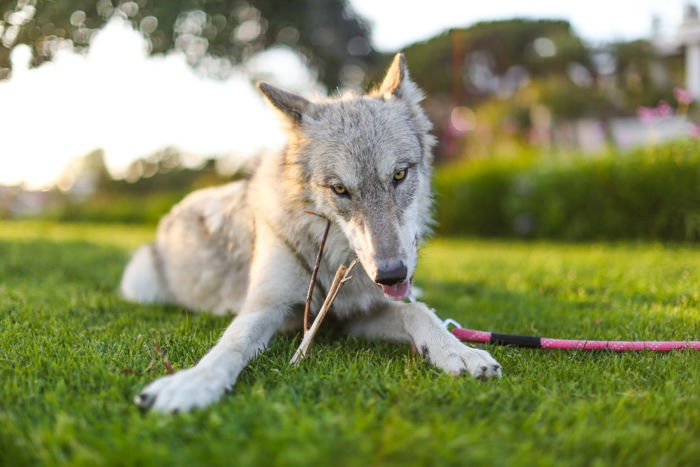 Newborn photography is a massive niche for portrait photography. It could be a great venture for a photography business.
If you love capturing newborn children, then this could be a great way to make money while continuing with your passion.
This is an area where a mobile or static studio could be of enormous benefit. Here, you can control the amount of light that enters the scene, giving you a great base to work from.
From there, you need a lot of blankets and props to create those iconic images. The last main idea is posing, which comes from practice, practice and more practice.
Selling your travel photography is the aim. It will allow you to travel further and capture more and more stunning images. They could be portraits, street scenes, landscapes, or even commercial ventures.
Selling your images will depend on various factors. But the two main ones are going to be a compromise between what can you photograph well and what there is a market for.
One way to go about this is to see what images companies are looking for and fill the gap. Look at the competition to get an idea for pricing, and then start shooting.
Boudoir photography is a growing area of photography. Here, photographers capture women in sensual clothing. They use poses to bring out the beauty of the subjects' form.
It can be a very personal thing or even a gift for a loved one. This field has been around almost as long as art itself and has the potential to be a great photography business idea.
One reason is that if you capture newborn or portrait headshots, you already have most of what you need. Brush up on a few poses and change your props, and you're ready.
Many photographers prefer to go down the wedding photography route. This field has the potential to make you a lot of money as a photographer, but for a good reason. The stress, planning, and amount of work you need to do are immense.
It is a rewarding area to photograph. Not only are the financial benefits high, but you also get to see one of the happiest days of some people's lives.
If you already shoot events or portrait photography, you are already on your way to being a wedding photographer.
Here you'll learn what the job entails and how to make the most of it.
Landscape photography is a general field of anything outdoors. This genre usually involves wide scenes. They can include lakes, mountains, or plains with sunsets and adverse weather conditions.
Making money from this photography genre is an attractive business model. You can shoot for specific clients who are looking for more lifestyle scenes. Or you can go down the physical print route, selling images as wall art.
There is a market here, but you need to know how to get into it. We have all the information you could need in one place.
Event photography is one of the best niches you can shoot as a photographer. There are many things that event photography covers, from live music to the release of corporate products.
Here, you aim to photograph the people interacting with the products or with each other.  The most important thing to remember is that you're likely shooting for a client.
They are your first port of call when it comes to what to shoot. They may give you very exact scenes they are looking for. Or, in my case, they want me to capture freely as they like my style.
Making them happy opens an avenue for repeat business, meaning less work you need to search for.
Corporate events are slightly different from other types of events. Here, you are focusing on the people, either interacting or posing for the camera.
The most important things happen before the actual shoot. It is a good idea to make sure you know exactly what you are looking to capture. Scouting out the location beforehand gives you an idea of the lighting situation. You can see if you will need extra equipment.
Being prepared means you are ready for almost any eventuality. If done correctly, the photography is the easy part.
To avoid confusion, senior photography isn't about how to capture the retired generation. Here, senior photography looks at those who are graduating from university.
Parents are often looking for ways to capture the best possible scenes of their children. This is a great area of photography to turn into a photography business.
The only downside is that it isn't something you can do all-year-round. But, if you already capture headshots, portraits, or group scenes, why not give it ago. We have all the help you'll need to get this field going.
Food photography is a great niche to work in. No people to pose, so you can take your time, in theory. This field requires a lot of forethought and posing. There might be a lot of actual cooking and DIY creations.
With food photography, you might be working with clients, a team of chefs or both. They might have a very set idea of what to photograph and how. Having them in the room can be both rewarding and challenging.
There are various avenues to sell your food photography, which you'll find in the post below. One of them is selling them on stock photography websites.
Commercial photography is an area that can be both visually and financially rewarding. Here, you are working with clients to bring about their vision of a product or service.
It might involve a studio set up with models or a simple product photography shoot. To get into this field, you'll need a strong portfolio, so start by focusing on personal projects.
Real estate or interior photography is a huge niche of photography that you can turn into a business. You might find that this can be more of a seasonal area, but there will always be a need all-year-round.
With the rise of Airbnb, interior photography is a much sought after subject. More tourism brings more hotels and hostels, and they all need promoting. These places are always renovated, giving you a constant stream of work.
Even better if you live near to a city or residential area. There are many ways to work in this field, and one of them is to work privately. You can also find Facebook pages of flat rentals and message people directly.
Product photography is a great way to turn your knowledge of capturing photos into money. This is a perfect field for those that like to be meticulous about their work.
Product photography is something that is needed across all products. If you see a poster, billboard or magazine advert, they all use these types of images. Either static or interacting with the background, such as a splash.
You don't need a studio for this, but it depends on the product and the commission. If it could work outside, then why not? Situation product photography can work very well in the right conditions.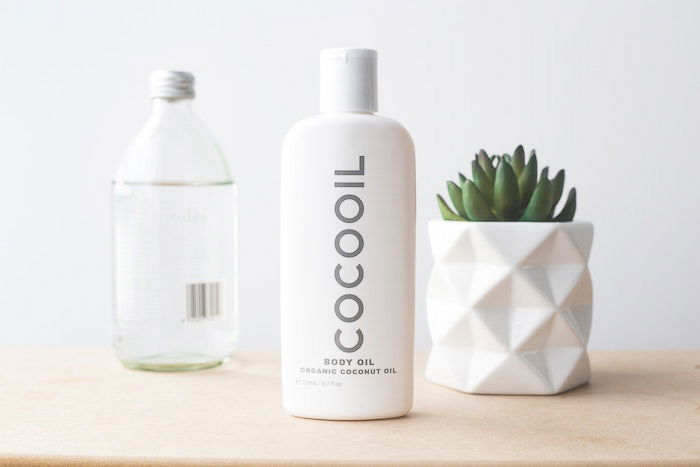 Stock Photography
Stock photography might be an excellent way for you to make money. This is great for photographers who like to shoot what they want when they want.
No clients are telling you what to do. You are free to work as much or as little as you want.
Of course, there are constraints to this model.
You need to take strong images that sell. Any type of photography business is a risk, but this is towards the top of the list.
A recommendation to you would be to use this as a side business, to begin with. Any images that you don't apply for one project can be used here.
It doesn't compare to you devote all your time to this business idea, but its a useful way to see if anything sells.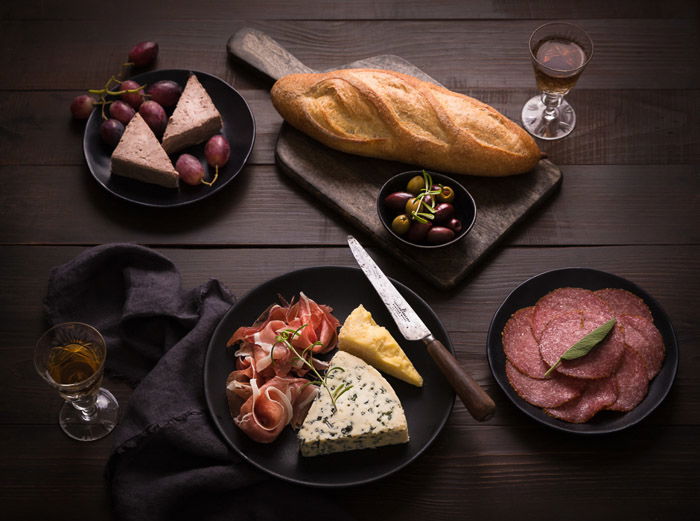 To be a successful stock photographer, you need to know what sells. There is no point in photographing a very niche subject if the images aren't going to sell. Each image will take time to edit, keyword and upload.
Read our list here on how to capture stock photography that will sell. Then you'll have more time to experiment as you know you'll be making a financial turnover.
Starting to sell your stock photography images is a daunting task. There seems to be a lot of things you need to be aware of before you can even start. For one, there are many stock photography websites to sell your work through.
How do you start? Where do you start? Luckily we have all the information you'll need on starting your stock photography business. The first thing you should look at doing is creating a portfolio of images.
Having them in one place will allow you to dip into them when you need to. This is useful when adding images to several stock photography websites.
Once you have your images on stock photography websites, you need to make money from them. Otherwise, you're just giving them away for free.
The most important thing to consider is to make sure you're taking the right images. Knowing which images are going to sell will be a big help in selling your stock photography.
We have all the tips you need, so start reading and get started as soon as you can.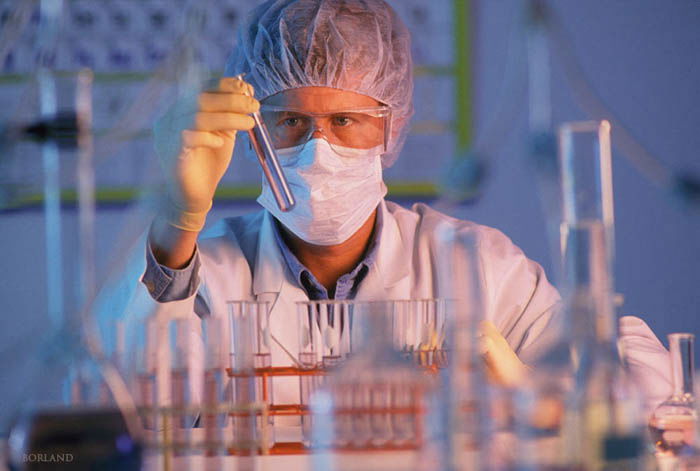 There are many stock photography websites, and there are more and more cropping up. There are even a few free ones, such as Unsplash. These won't make you any money, but you do have a chance for some real exposure.
The problem is, you can't pay bills with exposure. So you need to know where to sell your images to, so you can maximise your profit.
Each stock photography site has different rules, commission, and if the images have an exclusivity clause. Find the one that fits you best, and go for it.
Fine Art Photography
Some of your photography is going to look best framed and hung on a wall. It might be your wall or even better someone else's wall. Or, even better than that is someone else's wall that paid you for the pleasure of having it.
It all starts with excellent photography, paired with professional printing and framing. It is challenging to sell these images yourself. Having them in a local photography gallery helps.
The benefit is, they have the potential to sell themselves without you having to be there. The more galleries, the bigger the potential. Read on for all the tips and help you might need.
Photography books are a great way to sell your images. These are best used when you have a series of images that tie together.
I have a photography book of double exposures taken in Budapest. By saving up a little, I was able to print off a few hundred copies, which sold in small, independent design shops.
They help advertise themselves if you can get them into bookstores and gift shops. You can be more successful with this option if your images have something about them that stands out.

Tools, Equipment, and Software
When you start your photography business, there are a few things you'll need. The photography equipment you need will depend on what type of photography business you plan on starting.
A camera and a few lenses aren't going to cover all types of photography businesses. The same goes for editing software.
For each specified photography business area, you'll need specific tools. Studio photography will need studio lights and a location. Newborn photography will need safe and comfortable props.
Go through our list here. It might give you ideas you hadn't thought of yet.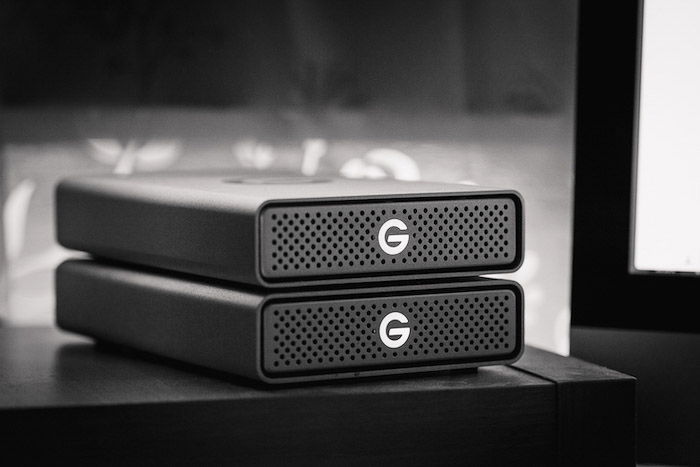 If you do plan on building your own DIY photography studio, there is a broad range of equipment you can use. It will range from a sturdy tripod and a simple background to very elaborate setups including multiple flashlights and props.
Depending on your photography subject, you will need specialized items and photography equipment. A DIY lightbox is a great idea for product photography, whereas a beauty dish is better for portraits.
The size of your studio will allow you to capture larger items. But when you're starting, go for the size you need.
Apart from the physical equipment you need to capture the best images, there will be other tools you need. A photography website is instrumental in building a business in photography.
If you don't have a visual showcase of your work, how can you expect to draw in clients or show off your artwork? This way, people can find you without you having to be there.
There is an emphasis on digital marketing, too. Clients can find you with keywords, such as 'portrait photographer in Paris'. You should aim to be in top results.
If you capture images of events, such as corporate conferences or weddings, you need to give the clients images after editing. There are a few ways to do this, and some are more convenient than others.
You can use the free options, such as WeTransfer, Email, Dropbox or Google Drive. There are limits on what you can do for free, but they might not be best for those you are shooting for.
Read our post here for information on how to share images.
A photography website is one of the most important things you could have for your photography business. It not only shows off your best work, but it provides an easy way to get in touch with you.
Some photographers show the clients they have worked with. Others have testimonials from others who worked well together. The important thing is that it stands out in a simple yet effective manner.
Here we have 8 of the most important tips on how to make your photography website.
If you don't like the idea of making the website yourself, don't worry. You need an exceptional skill set to create one from scratch. There is an easier way to build something you can use, and it won't cost an arm and a leg.
In our article here, we have collected the 12 best free image hosting sites for you to use. Sign up, login and start hosting your images today. It could be that simple.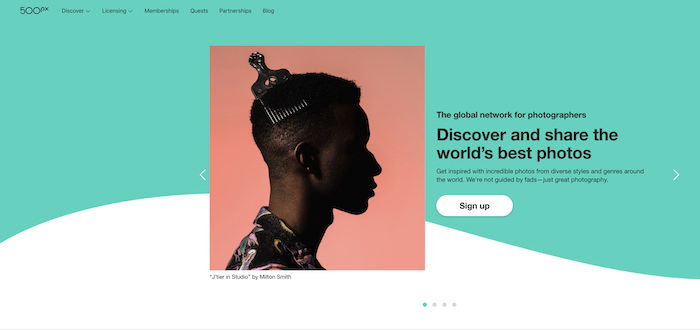 If you do prefer to build your own website, we have an article for you. You don't need to know HTML, even though it would come in handy. Here, we are looking at website builders. If you have a domain and a server, this tool helps you to 'build' your website without code.
From a toolbar, you can drag and drop any elements you wish into your WordPress page. The code is built behind the visual interface you use. There are lots of online tools helping you master whatever you need.
It's a great way to show a grid of images, for example, yet different to everyone else's. Have a look through our article to see if this practice is for you.
A portfolio can differ from a website significantly. For one, a portfolio is specific for each job or session. Some clients want to see more female models. Others want to see more newborns and studio lighting.
Having a portfolio is not only a great way to show others what you are capable of. It is also a necessity for others to see what you can do. You are only as good as your work, so it needs to stand out.
Read our article for the tips you need in building the best possible portfolio to showcase your work.
A logo, like your photography style, sets you apart from the competition. This is something you need to think about if you are planning to start a photography business.
Your logo needs to tell people what you can do at a glance. The amount of attention we have to share is minimal. So a logo that is self-explanatory and captivating is going to give you more potential for clients.
If you're looking for some business card ideas – look no further. Here we have 20 of the best and most exciting logos for photography.
These are the types of business cards that get noticed. Some opt for showing their photography through images. Others show what they can do with text and links, so the holders can find their own way there.
Having a business card is much better to have and not need than the reverse.
If you're looking for a fun photography business name, we have a name generator here for you to try. Use it at your own risk, and only use them if your business name calls for it.
There is no need for Happy Cherry Brevement Photography. Make sure it fits.
You may think that starting a photography business is all fun and games. You have a camera and a lens and have the energy and motivation to get started. But, there are many costs that you need to account for when doing business as a photographer.
For one, do you have enough gear? Shooting a wedding with an entry-level DSLR and kit lens isn't going to give you the best possible images. You'll need a back-up, faster memory cards, an elegant gear bag, and more lenses.
On top of that, you need to look the part. A car, alongside insurance, and gas will set you back. So make sure you look at your business plan from all financial perspectives too.
Running a photography business is about 15% taking images. On top of that, you need to consider research, inspiration, competition, and editing.
The business side also involves writing to clients, preparing the paperwork and looking for the next session. A photography agent can help take the workload off your shoulders. But, it comes at a cost.
If you're feeling run down with some of the photography business aspects, think about hiring an agent. They often take a percentage of the amount you make from each booking. This way, you don't need to think about this outgoing cost each month.
Marketing
Anyone can start a photography business. A quick logo, website, business card and you're away. You can do all of those things in half a day. But to make your photography business a profitable one, you'll need to market yourself.
You don't need to be an online wizz at this – there are plenty of easy ideas you can use to show the world you exist. You can find 15 of the easiest ones here, making you stand out while you work towards the biggest ones.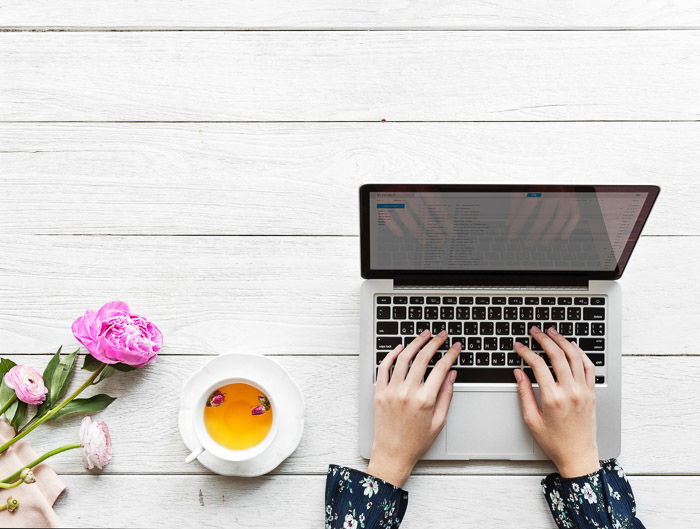 Of course, when you start, you'll be tempted to use some bad marketing techniques. This isn't the best way to get your name out there, neither for a new photography business or an established one.
It is important to know that building a business takes time. There is no point in losing reputation before your business can handle it. You need to use all the possibilities that the internet can offer.
Luckily for you, we have collected six of the marketing mistakes that you need to avoid.
As you have no doubt had your head stuck in your camera for a while, we have compiled a list for you. This list looks at marketing tips you need to help get your photography business off the ground.
The most important thing is to make sure you are targeting the right market. Your boudoir photography sessions are going to fall short if you're advertising in the local supermarket, for example.
Each market you want to reach requires a lot of thought and research. Read our article for all the help you'll need.

Branding your photography is as important as finding your own photography style. Your brand speaks volumes about you and your work and needs. This is how you find clients to work with without having to be next to them.
Your branding is your logo, website, business cards, and all your marketing rolled into one concept. They need to flow, so using the same fonts, colors and moods is essential. Otherwise, they will seem like they belong to other photography businesses.
SEO is the way that you allow others to find your photographic work. Search Engine Optimisation is a necessary evil that you need to understand for all text-based online marketing.
Having a name that stands out means that your SEO value raises. There might be quite a few SimonBrownPhotography websites, yet only one vivianmaier.com
SEO allows others to search for you through different parameters in Google. For example, location, photography field, and style. A client searching for 'Fashion, Boston' will bring up specific photographers in that area.
There is a simplified version of this, and it only gets more complex. Luckily, we are here to hold your hand through the process. Not fo the faint-hearted.
If you're looking to make money with your photography business, then you have to deal with clients. They could be ones who commission you for wall art. Or, people and companies that contact you for editorial or commercial work.
Product, fashion and even portrait photography are common fields which work with clients. But how do you find them?
If you have a distinct photography style, they might find you. But if you're not there yet, you'll need some help.
We have all the help you need in the form of 10 simple steps. For example, we can help you write a quarterly email campaign to send to those who might be interested in your work.
For event photography, such as corporate functions or weddings, you need to send the final images to the client. People will be waiting in anticipation.
With Pixieset, you upload the images which are accessible for others to view and download. For a business, this is a handy tool to have. It saves time, trying to grab email addresses, and sending images to various addresses.
For a monthly fee, you get more of your time back to photograph and edit more. It makes sense for a photography business to use Pixieset when working with clients.
When we start a photography business, there are many things we need to concentrate on at once. One of them is your social media presence.
Facebook, Twitter, and Instagram are common forms of interaction to stay in touch with your client base. There is one form you might not have considered.
Using emails to stay in touch with your community is 20 times more powerful than any other format. This is partly down to the fact that emails are necessary; everyone has them.
Read our article for the best email marketing tips to help your business.
Networking is one of the most important things you can do to ensure a successful photography business. After all, you do need to tell people you are a professional photographer.
Have business cards without every time you shoot an event. Even better, every time you shoot anything; street photography, architectural photography or otherwise. Having business cards on you at all times means others can look at your work as they wish.
There are always situations where putting your name out there is beneficial. After all, many people are looking for a professional photographer for all kinds of different fields.

Referral programs are a great way to get your name out. This is especially true if you have products that you sell, such as photography packages.
Here, other people refer to your services or products, recommending your work. It is a great way to sell products without you having to do anything.
It is even better if the person or company referring your products has a strong reputation. You borrow it to get your name out there. There is nothing better than word of mouth either.
Sell Photos Online
Selling your photography is the point of a photography business. You do it one way or another, either digitally or physically. If you feel that your work is better as physical prints, then we have the best information for you.
If you're selling photography prints, you are in the market of wall art. These are images people are hanging in their home or office.
Here, you'll find the best places to sell your images. There are plenty of websites if you decide not to use your own page.
We have collected the 15 best places to sell your photographs online. Whether you want to sell digital images or prints, there is something for everyone.
For selling digital images online, there are a ton of stock photography websites. For physical prints, there are plenty of websites that make the selling of your work easy.
The best thing about these places is that you don't have to stick to one of them. Choosing a variety of them will only increase the possibility of you selling your work.
Foap is an online platform where you upload your images and videos, and they sell themselves. It works through an app that connects via Android or iOS smartphones.
Brands, agencies or regular people can buy your images, where you get a 50% cut of the sale value. It is quick and easy to upload images, making it a great way to make money for your photography business.
You work through missions which are posted from clients. They can be specific to a location, topic or field. Then you add images that could be the exact image they are looking for.
Read our post here to find out how to sell your images in the best possible way.
Etsy is one of the best online platforms to sell your photographic prints through. It is a world-renown page that sells all sorts of handmade products.
Here, you need to print your image, deal with the buyer and then send over the item to wherever it needs to go. You also need to manage any refunds or complaints that might come your way.
It is a cheap way to sell your photography prints, as each listing costs only $0.25. You will need to pay that every month, which is a steal based on how much you'll be selling.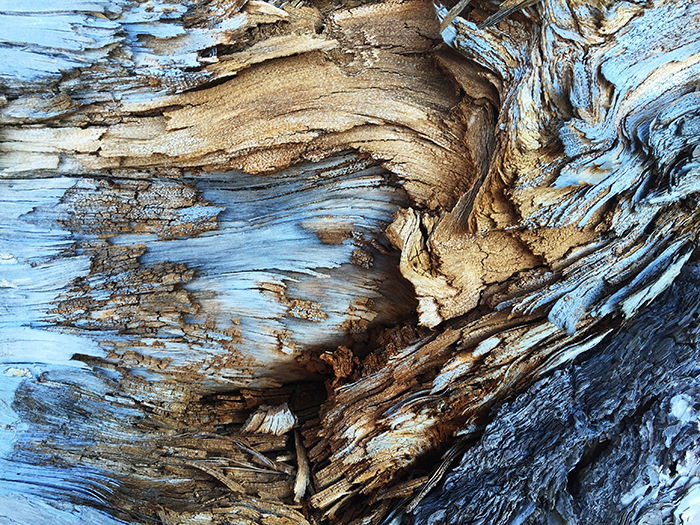 Ecommerce photography is the act of photographing items that intend to be sold, one way or another. They can be products, new and used, for sale across a huge number of platforms.
The thing is, you don't even need a huge expensive camera to capture these kinds of images. You can do so with your own smartphone.
As you get used to how a product or item should look, you can then start to invest in other gear. A tripod, studio lights and a backdrop will provide you with the best possible images.
Read here for all the steps you need to start.
Social Media Marketing
Every business needs a strategy, and photography businesses are no different. You need to master your work and show it to the world in a way that others find interesting or inspiring enough to stick around.
Your purpose might be to raise your followers. Or to sell more images, or even to find and work with companies and clients.
Here we have the most important 6 social media strategies for you and your photography.
Love it or hate it – social media is the best and most important way to get your name known. Either through the quality of your images, the subject you photograph or your particular style.
We all know about Pinterest, Instagram, and Facebook. But do you use them to show off your portfolio?
Here we have the 10 best social media sites for photographers. They will allow you to show off your images, where others can like, share, pin or comment on their favorites.
A photography fan page is a great way to bring more traffic to you and your photography work. If you are looking to create a successful photography business, this is one aspect you need to take advantage of.
Facebook allows you to create these pages free of charge. If you already have a Facebook profile, this is an add-on that stands alone. Meaning, it can be attributed to you as much as you'd like.
It is easy to set-up, but you'll need to keep on top of it as much as possible. The internet loves consistency.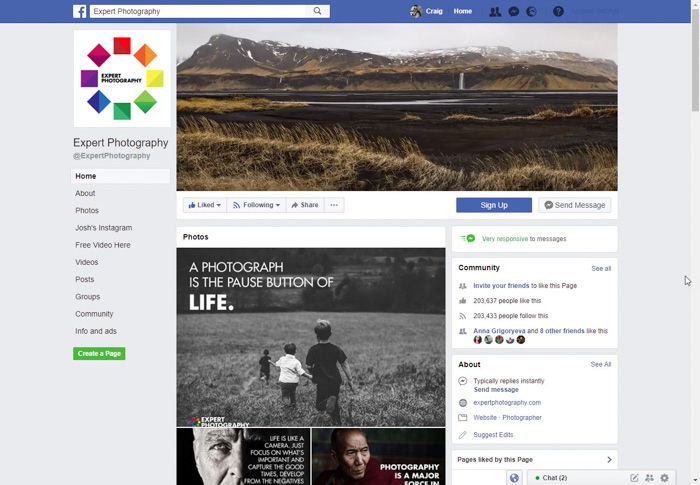 Pinterest is a hub for all kinds of visual aids. Some use it for inspiration. Others see the benefit of using it for their photography business.
This platform is a great way to show viewers what you can do. They are then free to comment, pin and re-pin it as they see fit.
Be the inspiration for other photographers and start uploading your photography today. More links to your work mean more business.
Instagram is synonymous with great photography. It is a great source of inspiration and showing me what other professional photographers are up to.
But did you know it can be a great avenue for your photography business? You can use this platform to sell your images and make money.
Here you can sell digital images to those who need it. Business and blogs need a constant stream of images to stay in the game. Why not be one of them who supplies the images?
I have also noticed photographers selling the images you see on their page. Here, a link allows you to buy them from a third-party site.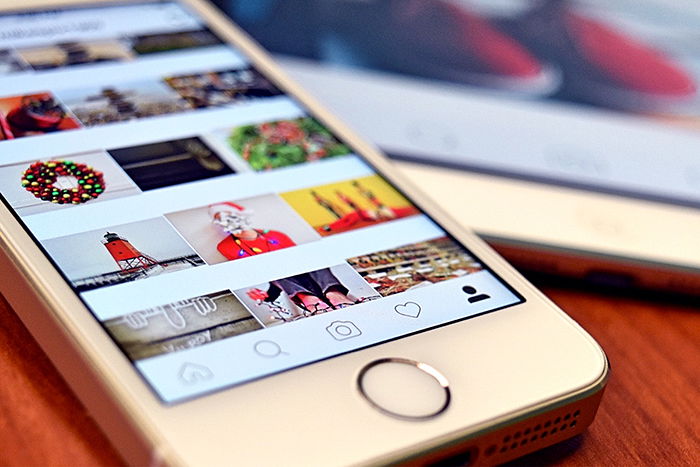 Linkedin is a platform for business knowledge and networking. People find new positions and jobs through this app, but you can use it for many more things.
For one, its a great way to market yourself. It differs from other platforms, such as Facebook, which connect to the masses.
Linkedin is for finding potential clients and others who want to work with you. Share your images here, and you get to show your work to people in the business.
Twitter is a platform for people who like to keep their expressions down to less than 280 characters. It's a unique service that allows you to tell people what you are doing.
This service was made famous for photography during civil unrest in Istanbul. Since then, photographers have seen the benefit of using Twitter to show the world their images.
Here we have the photographers guide to Twitter, and how you can use it to further your business.
Paperwork and Legal
Photography insurance is something that many photographers overlook. Either they believe they don't need it or think that it is too expensive.
If a problem arises, the amount you end up paying could overrun the amount you spend on this necessary cost. This is something that protects you, your gear and those you work with.
For peace of mind, there are many different types of photography insurance that covers most of what you'll be doing.
A photographer owns every image they take. You can sell these photographs as physical prints, or as digital images. You can also sell digital images in the way of stock photography.
If you're working with clients and businesses, you need a photo licensing agreement. As the image belongs to you, this document states that someone else has permission to use it.
What, where, when and for how long are the main points that need to be covered. Read our article below for all the help you need.

A release form is a very important document that allows you and others to use the images you capture. This is important when we deal with people in our images, such as portraiture and newborn photography.
There are four main types of release forms; model, portrait, event and a photo release for minors.
They all cover different areas of photography. These forms allow you and the subject use of images with pre-arranged stipulations.
Our article will help you understand when you need a photo release form.

A model release form is needed when you capture a human subject. This document or photography contract allows you to use the images you captured of your subject.
As they give you permission, you, the photographer states what you will do with the images. Stepping outside this framework could end in litigation, so make sure you include everyhting.
Our article here will help guide you through writing your own model release form. Once you have a workable template, you are then free to tweak it for others in the future.
If you don't want to be bogged down in model release paperwork, we have the best solution for you. Here are 8 of the best model release apps that allow you to gain the information and permission needed to use your images.
Having all the information on a platform such as these allows for easy access. This means no more searching through hundreds of pieces of paper.
As they are all digitalized, you have them with you as you need them. Perfect for any off-the-cuff shooting sessions.
A property release form is different from a model release form in the way that this one is for properties.
Some buildings are classed as public, and others are private. Any residential house, flat, apartment etc. will need permission.
This is especially true if you plan on selling your images, or shooting with a commercial idea in mind. Those who own the building need to allow you to use the photos in the way you wish.
Our article looks at the information you need and when you need to use it. We also provide you with a template to get you started.
Depending on where you live, you need to consider what paperwork you need to sell your services as a professional photographer. Some parts of the US need a photography license if you plan on making money from your photography.
There are a few different licenses that will depend on what kind of photography you do. Then there are tax statements, permits and insurance that you need to think of.
Documents such as these stipulate what you can and can't do. This protects you, the area you are working in and the people that could be in your images. Having legitimate paperwork can also bring in more clients.

There is a constant threat to digital image theft. Any Tom, Dick or Harry is free to copy-and-paste your photography to their own website if you're not careful.
There are steps you can take. Copyrighting your images isn't going to stop it, but it will help hold people accountable when it does happen.
For most people, knowing that your images are copyrighted is a strong deterrent.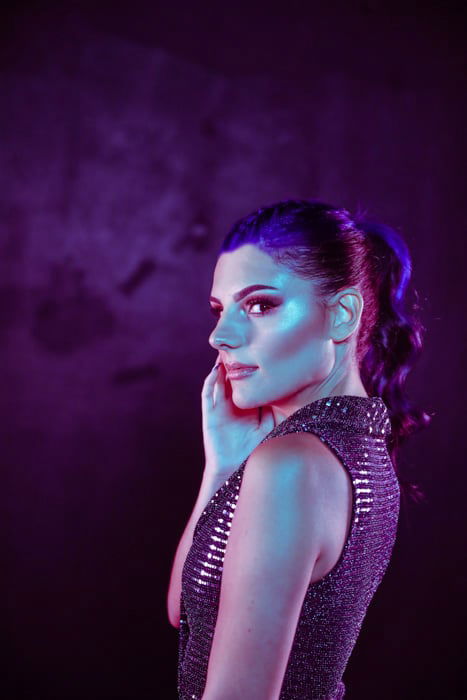 Is your wedding contract up to scratch? Are you sure you have included everything you need to, ensuring free use of images without fear of litigation?
Here, we have 16 questions that help you understand your wedding contract better. These are things that needed to be included, and our article will help fill in any possible gaps.
Go through our list here and make sure you are covered.
A photography contract is a document that protects you and the subject you are photographing. It could be a person, a group of people or a private building.
It helps to stop misunderstandings occurring between the two sides. In some cases, you'll need a contract when dealing with companies and clients. A contract can ensure that the subjects are free from misuse or misrepresentation.
We have all the information you need on how to create this important document.
A watermark is a great way to protect your images. I understand that there is a divide when it comes to photographic watermarks. Some rely on watermarks, while others hate them.
Photography theft is rampant. The better your images are, the bigger the chance that others will take and use them. A watermark helps the viewers know who the original shot comes from.
You might benefit from using watermarks. Read our article on how to use them across your entire range of images.
There are a few ways on how you can make a watermark for your portfolio. You might not know, but it is easy to create them in Lightroom.
If you work with Lightroom often, this might be the best plan. Not only can you make them in Lightroom, but you can also add them to your images as you export.
Not only does it save you precious time, but it adds consistency to your photographs.

Pricing Your Work
We know, many photographers want to capture shots and don't want to think about pricing their work. It is a necessary evil when it comes to running your own photography business.
Pricing your work is difficult – especially when capturing images in different places, across a wide range of topics.
One of the biggest tips we can give you is to look at your competition. Those who capture the same types of images charge a specific price – charging more or less than that might not be in your favor.
Read our article here for the best information on how to price your work well.
Charging for your photography is one of the biggest qualms we face as professional photographers. Most of us dislike this area in the business of photography.
If you charge too much, you push away those who can't afford it. Charge too little, and people will wonder why it is so cheap. Finding that magic number isn't easy.
It's not enough to take in the different types of portrait photography. You also need to think about your competition.
If your prices aren't competitive, you could lose out. Even if your images present a higher quality, or your service is much better.
Real estate photography is a lucrative photography business to enter. There is a continuous stream of properties that need images for marketing, editorial, and commercial avenues.
You might be a great photographer when it comes to real estate photography. But do you know how to price yourself? If you have hundreds of thousands of Instagram followers, you can charge what you want
The chances are that you'll need some help. We have all the information you need on how to price your work. All you need to do is click and read.
Wedding photography is one of the highest-paid areas of event photography. Some photographers make thousands of dollars doing this week in and week out.
It is a very competitive market, so your pricing is crucial. If what you charge comes across as too cheap, then potential clients will wonder about the quality of your work.
We have 13 tips on how to help you price your wedding photography. You might find that your prices could do with a revamp.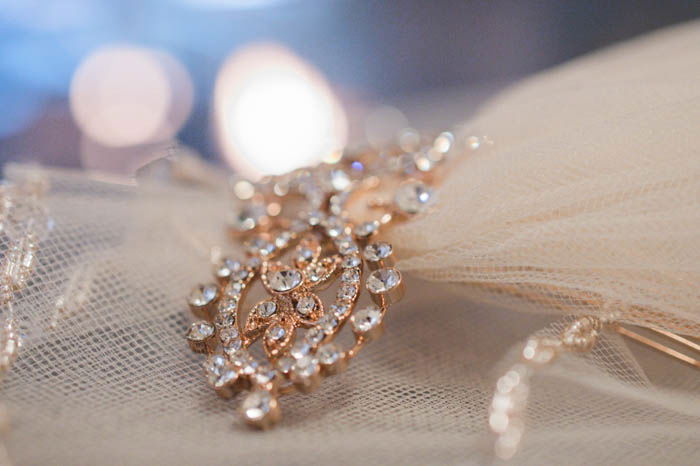 If you decide that selling physical prints is a great avenue for you, how do you decide on how much to charge? One way to look at it is how unique your image is.
The more unique your photograph, the more you can charge for it. The same goes for the number of prints you decide to sell. People will pay more for one off's than one image from the printing of 1000.
The first thing you need to do is research. Look at your competition and compare them against your own images. Then you're ready to start getting a feel for how much you can charge.
For other tips, see our article here.
As a photographer, you have no doubt experienced people asking you for images. When you exchange a photograph for monetary value, it makes your work feel valued and respected.
There will be times when companies and people will ask you to use your images for free. Exposure is usually the main keyword here, as it will help you get your name out there.
At the start of your business, you may find that having your images in many places could help your work spread.
There is no such thing as a free meal. But at some point in my photographic career, I did work for free. All the benefits and disadvantages are here, in our article.