As any experienced Instagrammer knows, a good caption can make or break a post. A clever or funny caption can add to the overall experience of the photo, while a poorly written or thoughtless caption can ruin the impact of an otherwise great shot.
Here are eight tips to imrpove your captions for Instagram.
eBooks and Courses for Everyone
Creating Captions For Instagram Photos: A Guide
A good photo caption is informative and catchy. It explains the story of the photograph and provides context.
An outstanding photo caption can change the mood of the image. It can lead to different interpretations. A good caption can turn an average picture into an iconic photograph that's recognized around the world.
Consider the picture of the kissing couple below. You might be familiar with the image as it is one of the most iconic photographs in history.
Without the caption, we could guess whether the couple dressed up for a costume party. Or we wonder if they got engaged, and that's why the happy kiss.
When you read the caption, you realize it captures an important day in history. VJ day—Victory over Japan Day, August 15, 1945.
Now that you know that the whole country was celebrating, you are eager to learn more. Was the couple reunited after the war? What's their story? You get surprising details about Albert Eisenstaedt's photo if you read about it.
You start researching the story and the people's identity in the picture. Thanks to one excellent caption.
That's the purpose of a good photo caption.
8. Choose a Photo Caption That Fits the Platform
Your photo caption's style and format depend on the platform your picture appears on. Is your image displayed at an exhibition? Or will it appear in a magazine? Does it belong to photojournalism? Is it part of a photo essay?
There are specific platforms and news services with strict guidelines about photo captions. If you are submitting for them, you must follow their rules.
If you are uploading photos on your website or a social media platform, you have more freedom. You can decide if you want to include the date you took the picture on your blog or website. You can also create photo essays and tell longer stories.
Social media platforms have different character limits for photo captions. You should consider these when you choose a platform.
Some researchers explain how many characters work best for each social media platform. For example, Instagram allows 2200 characters. But the most readable captions are125 characters or less.
7. Use a Conversational Tone and Present Tense
Write your caption as if you were talking to a friend or a relative. People don't want to read complicated sentences.
You have to consider the educational level of your viewers. A good photo caption targets a broad audience with various backgrounds. It should be easy to understand and interpret for everyone.
Keep in mind that the tone of your image and the caption should match. Don't try to be funny if the photo is not humorous… Unless you want to use sarcasm or irony on purpose.
Using the present tense makes the photo seem more relevant. It creates a feeling of impact and the illusion of being right where the picture happens.
6. Decide on the Purpose of Your Caption
We discussed above what a good caption does to your photo. But you might need to pick one or two goals you want to achieve with your photo caption.
Let's say you have a business or a brand that you promote with pictures. Your captions might be less about a person in the photo and more about a product.
Victoria's Secret models in lingerie have entirely different messages without the photo caption. But with the caption, the brand can inform its audience about its midseason sales.
The same holds for your personal photos. Always consider the message you want to send to your audience. Know the purpose of your captions. Whether it is informing, explaining, or getting attention.
5. Know Your Audience
It's important to know who your photographs talk to. What is their age, interest, and nationality? Your audience influences your platform and the purpose of your photo caption.
You cannot target every single person with your photo caption. A picture can talk to a broad audience, and there are a few universal signs we all understand… such as a kiss or a smile.
But language and cultural background influence the interpretation of your caption. For instance, a photograph of a funeral in India could confuse people. The color of mourning is white in the country.
Your photograph loses its meaning without a caption.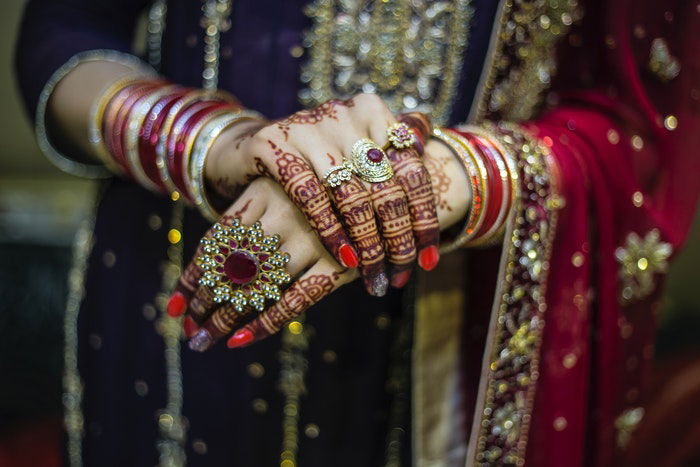 4. Identify the Main People in Your Photo
If your image depicts a famous or important person, mention their name. Make sure you use the correct spelling! There is nothing more awkward than identifying the wrong person.
If you have a group of people and not everyone is relevant, you can identify only the main character(s).
You can also identify people who are not famous but important for your photo's message. For example, the iconic photo below became famous, and the caption only says: "Afghan girl." Steve McCurry took the photo in a refugee camp in 1984.
The girl's name wouldn't have a dramatic effect on the photo. But the caption revealing her background makes us create associations. The simple two-word caption also explains the expression we see in her eyes.
Without knowing her background, we would still recognize the beauty of her face. And we would assume that something is going on with her.
But those two words give meaning to the fear in her eyes. They tell us more than a 1000-page dissertation about refugee camps.
3. Use a Quote or Lyrics Wisely
Using a quote or famous lyrics as photo captions can be tricky. You want to avoid sounding like a cliché or being lame and cheesy.
But sometimes someone else has already said the words that describe your photo the best. If you use someone else's quotes or lyrics, always credit them.
It's also a creative way to use movie titles as photo captions. When I uploaded a typical photo of the rolling hills of Tuscany to my Instagram, I captioned it with Under the Tuscan Sun.
Be careful with using lyrics and movie titles as captions, though. Even if you credit them, there might be legal issues in using them if you try to make money from the photo.
It can also happen that the best quote to caption your photo comes from the person who appears in it. The famous Instagram page Humans of New York always uses a quote from the photo's subject as the caption.
2. Add Value to a Shot with Your Photo Caption
You shouldn't just caption a photo with the obvious. The photo caption should give extra value or information to the viewer.
You don't have to overcomplicate it. You can also just use the first sentence that comes to your mind when you look at the photo.
Take the example of the photo of the hot air balloons below. Instead of using the caption "hot air balloons in Turkey," you can also say the first thing that comes to mind. I would use, "This is the pure definition of freedom."
1. Create Involvement With Your Photo Caption
Captions that create involvement and engage the viewer are the most effective. You might not always be able to use such a caption. But on social media platforms, engaging captions work like magic.
This is important if your business depends on follower engagement and involvement. Posing a question or starting a conversation with your audience can get you more followers or clients.
An engaging question can provoke more emotions and associations than an informative description.
Conclusion
A photo caption can turn a good photo into an excellent one. And a good photo always screams for a caption.
Sometimes it won't come easy. But you can rewrite a caption or think about it longer if you need to.
Use our tips above to ease the creative process. When you find the ideal caption, your photo learns to talk and send the message you intended to.
Check out our Social Success Strategies to learn more about best practices for posting photos!


eBooks and Courses for Everyone