There is plenty of social media for photographers to promote their work, but they all differ in their services. So we review some of the best social media options for photographers and help you determine which is right for you.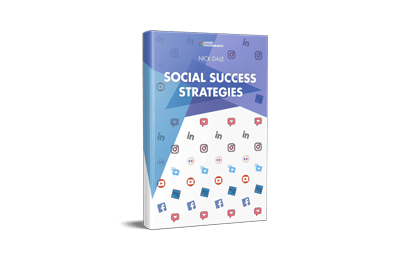 Social Success Strategies
Looking to improve your social media for photographers? Check out this e-book for a detailed strategy to build a following online in just 30 minutes per week.
10 Best Social Media for Photographers
Here are the top 10 social media sites we recommend for photographers. You can showcase your talent, connect with like-minded individuals, and reach a wider audience.
Ah, the holy grail of social media. This app was among the first to allow photo-sharing exclusively on phones. And today, it remains among the most popular social media sites.
You can get inspired by the best Instagram photographers. And it's the best channel to make your mark.
Of course, it's not always easy to make it on Instagram. With so much talent out there, gaining followers and interaction is challenging. But it's still the best option if you need exposure.
Invest your talent, and you'll reap the benefits in time. Remember that a lot of creative individuals got their break using this platform.
As you pursue photography as a career, don't consider social media a popularity contest. And don't worry about racking up followers.
Instead, focus your energy on the quality of your work. And make it available so the right people see it and offer you opportunities.
You may not associate this popular social media platform with photography. But having a Facebook page is essential in building your business.
Interactions on Facebook pages aren't as high as other social media sites. But the people who follow you through this site will likely become clients.
It's also a great way to attract older people on this platform but not others.
Take your time to create your page and update it regularly. Facebook is one of the most accessible platforms. So why not take advantage of it?
After all, promoting your photography through Facebook ads can be beneficial. Apart from its reach, it also lets you target specific demographics most likely to hire you.
This Adobe-owned platform is one of the best photography networking sites available today. In essence, Behance is an online portfolio that lets you post some of your best works.
What makes it different is that it also allows other users to share and interact with your content. After you post your work on your site, it will be available to regular users and potential clients.
Behance functions like Linkedin for creatives. The only difference is that it focuses more on graphics and photography.
Like other social media sites, Behance lets people like and comment on your work. But it mostly acts as a portfolio where you can show your work to your colleagues and the general public.
You not only get generic comments. You'll also see a lot of technical critiques from professionals, which can help immensely in your growth.
Want a platform that lets you tell stories behind your photography? Exposure is one of the best platforms for photographers to mix photos with text.
Reading stories on Exposure almost feels like browsing through an online magazine. The pictures are big, and the fonts are easy on the eyes.
The layout doesn't only look clean. It also appears professional. So if the amount of Instagram space for captions isn't satisfying, get on Exposure to tell the longer version of your story.
The free version of Exposure lets you post up to three stories. But to unlock the rest of the features, you must choose a monthly or yearly subscription.
It also offers extra perks for businesses that include customizable templates and fonts.
This platform was already around before "social media" became a buzzword. You may think that Flickr is so 2004. But it's still the best place to store all your photos online.
Sure, Instagram may get you all the fun social media interaction. But you can't use it to keep your high-resolution files safe and, at the same time, let people enjoy your photos.
Flickr has changed a lot over the years. Its free version now has a limit of 1,000 photos. But you can still use all its features without signing up for a pro account.
And the best part? You can even store high-resolution photos (up to 200 MB) without paying any fees. You can't say the same with Instagram.
Flickr's Pro account offers unlimited storage and a 6K display option.
If you want a social media platform with high-quality content, Youpic is perfect for you. But don't just take our word for it.
This app's tagline is "Find your home among the world's best photographers." And it has photography icons such as Joel Meyerowitz and Steve McCurry to back it up.
Youpic is not only a social media platform for photographers. It also has a lot of regular social media aspects to it. Like its counterparts, you can share photos people can share and interact with.
What distinguishes it from regular websites is that it caters more to professionals than to amateurs. It is a conduit for exchanging ideas with fellow photographers and future clients.
It's full of nuggets. Even the photos themselves include technical information such as EXIF data and geotags.
There are three sign-up options with a limited free version. The most affordable paid plan you can get is Premium for $9.99 monthly. Or there's a Pro account for $29.99.
It may not be the cheapest app you can buy. But the perks you get from it make it worthwhile.
Apart from sharing photos, it gives you access to tutorials from the best in the business. You can also earn from the app by selling your work or services by opening a shop.
7. Vero Social: Social Media For Photographers
Launched in 2015, this social media platform's mission was to beat Facebook and Instagram at their own game. It may not be exclusive to photographers per se. But its user interface is quite refreshing.
But what makes Vero Social perfect for photographers? One of the best reasons is that it displays your photos in high definition.
It doesn't compress photos like Instagram or Facebook. So people can see the real beauty of your work. And it also has a clean feed that lets you look at images in full screen.
But the best reason to try Vero Social is that it's for everyone. Vero Social not only caters to social media photographers.
It also serves music lovers, movie lovers, or anyone tired of traditional social media platforms. People with different interests will get to enjoy your work as well.
And as you get more exposure, your chances of succeeding in your business improve. After all, you won't get any clients if you focus only on social media platforms exclusive to photographers.
When non-photographers also get to see your work, there's a chance some of them may hire you.
Want to boost your photography business? Then sign up on Pinterest. It may not look as exciting as other social media for photographers. But it serves a real purpose for professionals.
Unlike other social media sites, Pinterest doesn't focus on how many likes you get. Instead, it showcases photographers to potential clients through backlinks.
When you post your photos on the platform, you lead other users to your website and discover your services.
Many people looking for wedding and event photographers use this site to look for the best services. Don't miss out! Post work that will connect potential clients to you.
It's also a great way to find inspiration and get a glimpse of the newest trends in the industry.
This microblogging site was the first to show the real power of photos in the age of social media. It lets photographers share content people can reblog with a single click.
Tumblr photography feels much more youthful and experimental than the other social media sites for photographers. Because of this, it appeals to a lot of budding enthusiasts.
Not to mention that many people find out about your work through this platform. That's why it has served as one of the best free social media sites for photographers for years.
Tumblr may be over 15 years old, but it remains popular among younger demographics and older millennials. To this day, it still features many fantastic photography gems you won't find anywhere else.
Tumblr is one of the best platforms for creating your first free portfolio.
In some ways, this app feels a whole lot like Exposure, except that it's geared toward mobile users. It's a great platform to showcase your work. But you can also find lots of inspiration here.
Having Steller Stories on your phone is convenient. And it features new stories regularly.
On the surface, being a mobile app makes it feel limited. But, considering that many people interact on their phones these days, it makes a lot of sense. Plus, your work can also be viewed online.
Steller Stories lets you post and create a narrative around an album of images. You can then share it with other creators and start gaining interactions. If you have a good story, you can even get featured.
Conclusion: Best Social Media for Photographers
Whether you like it or not, social media is crucial to photography. Don't limit yourself to only one platform. You'll increase your reach if you sign up for a few more and showcase your work.
Each one offers different services. So choose the best options that work for you. And don't forget to update your content regularly. It may seem like a lot of work initially. But it will pay off in the long run.
Eager to learn more about how to take your photography business to the next level? Why not check out our e-book Profit from Portraits next?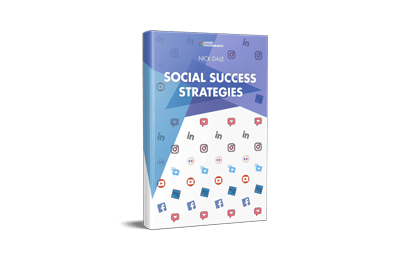 Social Success Strategies
Looking to improve your social media for photographers? Check out this e-book for a detailed strategy to build a following online in just 30 minutes per week.