Sharing your images with clients is an important aspect of a photography business. You should strive to appear professional and show your work in the best light. But what's the best way to share photos with clients?
There are many excellent apps to help you display your work, which will lead to more sales.
Read on about the solutions that can help you display, share and deliver images. We cover various price points, including free resources.
[Note: ExpertPhotography is supported by readers. Product links on ExpertPhotography are referral links. If you use one of these and buy something, we make a little bit of money. Need more info? See how it all works here.]
What You Need to Consider When Sharing Photos
Before you can share your photos, you need to decide what your goal is. Do you want your portrait client to choose their favourite images from a photo gallery?
Or do you want to make an impression on your commercial clients? Do they need to view images in high resolution? And do you want them to be able to download the images directly?
Your intentions will make a difference in the tools you choose.
When considering delivery options, you should consider file size and space. If you need to send an agency a lot of PSD files, the files will be large and will need an appropriate solution. This will come at a cost.
Most DSLRs have a high megapixel count. The popular Canon 5D Mark IV has a 30.4-megapixel sensor. The Canon 5DS offers 50.6 megapixels. The photo details you can get are incredible. But it comes at the cost of cumbersome files. Files with such high resolution are more taxing to store and deliver.
Have the end-user in mind when deciding on a file-sharing platform. If the images are only for social media, then small files are best. Instagram and Facebook have optimal file sizes requirements. They compress images that are too large, discarding unnecessary data.
If you're sharing images that are very large on web platforms, they'll cause the page to load more slowly. This results in poor user retention and SEO. Your clients will find it annoying that they have to wait long for your photo gallery to load.
Pixieset
Pixieset is a popular application that has both free and paid-for features. For many photographers, the free version is enough to suit their needs.
It offers a secure way to deliver high-quality photo galleries. And you have sharing options for clients. You can allow clients to download the images with a 4-digit PIN number.
You'll also get a notification when the client has picked their favourites. Or if they've downloaded a gallery.
Clients can pick their favourites from the gallery by clicking on a small icon on the image. This is a very helpful feature. Pixieset will also notify you when the clients have made selects.
Finally, one great bonus of Pixieset is the Lightroom plug-in.
Prodibi
The Swiss-based Prodibi is the Cadillac of image sharing solutions. This app will allow you to display, embed, and transfer your images in high quality and at full speed.
With the addition of a Capture One plug-in, it's a top choice among professional photographers. With this plug-in, you can get clients' feedback on proofs in full resolution. All done in photo galleries optimised for web and mobile. Clients can also download digital files directly.
You can add keywords to your Capture One Catalog or Session. And you can detect faces by age, emotion, age, or gender (this feature on Mac only).
You can also update your website or WordPress site directly at full resolution, with razor-sharp zoom.
Displaying images online can sometimes be problematic. Prodibi takes care of all the important considerations. These include colour management, compression, formatting, pixel density and responsiveness.
You can also build a one-page portfolio. Showcase your work in high quality and full zoom, with no delay. As with other apps, there are free and paid-for options.
Shootproof is an alternative to Pixieset. It allows you to showcase your work with beautiful online galleries and slideshows. These should align with your branding and style.
You can upload low or high-resolution photos up to 50MB.
A lot of photographers opt for Shootproof. It offers other tools useful to a photography business. These include the ability to sell prints and wall products, create and send contracts. You can also create professional-looking invoices and build custom discounts.
Like Pixieset, it allows clients to download images. And they can share them via social media for greater brand exposure.
This a great choice for a retail photography business. For example, for wedding or personal portrait photographers.
Google Drive
Many of us are already familiar with Google Drive. You might not have thought of taking advantage of this application to deliver your photos to your clients.
A variety of sharing options are available. Individual files or whole folders can be shared. As with Dropbox, you are able to assign different rights when sharing with them. These include viewing the files only or enabling editing.
Google Drive is easy to use. As it's suitable for many uses, people forget that it can be a powerful image sharing option.
A free account offers 15GB of storage, but you can upgrade this by paying a monthly or annual fee with Google One.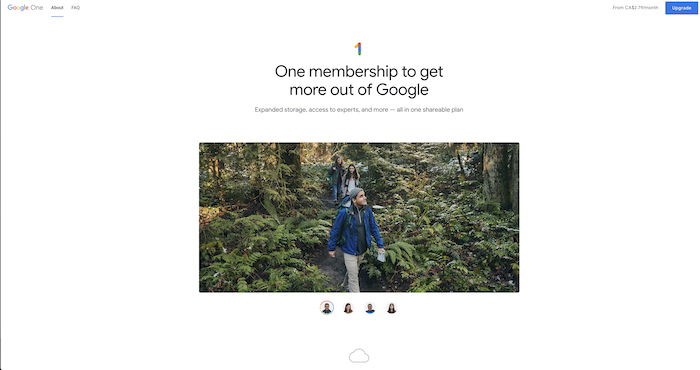 Lightroom
Chances are high that you are already a Lightroom user. But did you know that you use it to deliver images to clients?
Email isn't always the best way to share photos with clients. It has its limitations. But it can be a great way to show clients a small set of images or show them what you're working on.
You know that Lightroom is a powerful program for organizing, archiving, and editing your photos. It also has other valuable options built into its workflows.
You choose the images you want to send while in Grid view and then right-click and choose >Email Photos.
You can then add an email address and compose a message to go with the images. It's a simple way of sharing a few photos from the gallery.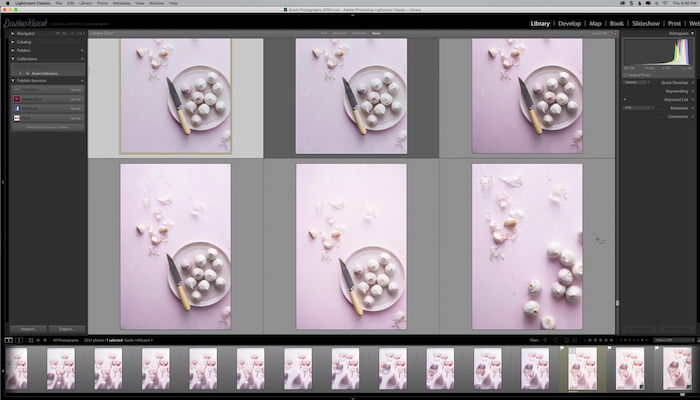 DropBox
Dropbox is among the most used cloud storage services. Several packages are available in regular and business versions.
They start with a free tier that gives 2 gigs of storage space. You can upgrade this to 2 or 3TB packages.
The great thing about Dropbox is its sharing options. You can share files via a link, which you can send to an email address.
You can share folders and select whether the recipient can edit or view the contents. This is the best way for collaborative file sharing
The client can leave comments. You also control whether the client can add the files to their own Dropbox to share them with others.
Terashare
Terashare is based on BitTorrent technology. It's a bit different than most of the other options out there. This protocol for file transfer has many benefits. These include an automatic resume of downloads and protection against file corruption.
Terashare is also great for sharing PSDs or file sharing with several recipients.
You need to install the app for larger files or folders, such as video files.

WeTransfer
WeTransfer is a super popular platform that allows you to send files for free. The catch is that it offers 2GB per upload max. But you can send files as often as you like.
What if the amount of data you need to send exceeds this limit? You'll need to send your images in batches. Or upgrade to the paid version, WeTransfer Plus.
You can send the files to an email address. Or get a link that you can embed in a personalized email. There is an option to send a short message with every email transfer.
For a monthly fee, you can send 20GB at a time, and store up to 100GB. You can customize your transfer emails as well.
Smash
Smash is a great alternative to WeTransfer. Especially if you have large files to send. The great news is that Smash is free! You don't even need to register for an account to use it. Upload your photos, and away you go.
You can email them to a recipient. Or get a sharing link for you to embed in an email or other suitable forms of media.
To use Smash, you drag and drop your images onto the Smash logo. Once your files are uploaded, you can select the length of availability for your files. And whether you want to protect them with a password.
The files are automatically deleted after 14 days. If you upgrade to a Premium account, they'll be kept for a year.
Hightail
Hightail allows you to send the large files you need as a photographer. Like many file sharing solutions, it offers a free plan that allows you to send a certain amount of data. In this case, files up to 100MB.
Once the images have been received, you receive a notification, and they get added to your tracker. Hightail provides instant visual previews. And the recipient can add comments to any file.
This is a great feature for collaborating. Or for obtaining feedback from clients on changes they might want. Hightail allows you to send your photos with ease. Drag and drop your images or select them from your computer.
You have control over the content. You also have the ability to track and protect your files and set time limits. You can also share PDFs, presentations and other forms of media.
Hightail supports a great variety of file formats. Including MOV, PNG, PPT and MP3.
There is a Pro version for a monthly fee that allows you to share files up to 25GB. It also provides extra collaboration features such as email notifications and tracking.
There are also "Team" and "Business" options. These have greater storage capacity and more features.

Conclusion
There are so many applications out there for photographers these days. The application you choose will depend on your needs, the needs of your clients, and even your budget. Many also come with low prices, but 20 dollars here and 15 dollars there can add up.
Take some time to study and compare what these options offer before making your choice. You want to get the most bang for your buck and not pay for features that you don't need.
Check out our review on the ShootProof gallery sharing and business management tool for photographers.
For more business tips, check out our eBook – Profit from Portraits!