Have you ever had difficulties finding inspiration for your photography?
The problem isn't a lack of great photography material. In fact, we are flooded with them. The problem is knowing whose photos you should look at and learn from.
49 Best Photographers to Follow on Instagram
We have collected 49 of the best famous photographers to follow on Instagram.
Florian Schulz has a huge passion for nature photography and has been doing it for over 25 years. His work opens a window into the natural world.
When you look at his images, you see moments that only a few people can experience in reality. His work appeared in magazines like National Geographic and BBC Wildlife.
Florian has also won several awards for his work. He says, "Photography is not my job. It is my passion. It is a way of life that goes far beyond the brief moment of triggering the shutter…"
You won't be able to stop scrolling through Maria Marie's Instagram account. She focuses on pastel colors, and her images offer an escape to a dreamy world.
She studied Business Administration. But it didn't fit her creative values.
Maria decided to get a degree in Graphic Design and Arts Management. Then she traveled the world to get more experience.
She worked with brands like Dior, Adobe, and Unilever. Maria also wrote a book called Pastel Moods and offers a course about visual storytelling for Instagram.
Karla Gachet is an artistic and documentary photographer from Ecuador. Magazines like the New York Times and Smithsonian featured her photos.
She also published two books with her photographer husband. Karla's photographs have been exhibited all around the world. She created a platform called Runa Photos for documentary photography.
Her freelance career allows time for personal projects. I highly recommend looking through her project Ceci: Tango in El Caminito.
Simon Norfolk is the gold standard for fine art landscape and documentary photography.
Warfare was an important area for him and his visual imagery until he turned to his project, When I Am Laid In Earth.
It is a clever idea of the constant changing of landscapes worldwide. And also an indirect complaint about the effects of global warming.
Simon won many awards and has several solo exhibitions.
One critic described him as "the leading documentary photographer of our time. Passionate, intelligent, and political. There is no one working in photography that has his vision or his clarity."
Theron Humphrey loves his dog almost more than he loves photography. He melds them together, resulting in more than 1.3 million followers on his Instagram account.
The storytelling of his day-to-day life is inspiring for artists, photographers, and even those wishing to jump off the grid.
Theron also published two books and worked with clients like Samsung, Budweiser, and Ford.
Lanting is a professional photographer, speaker, and author from the Netherlands.
We should all be thankful that Frans Lanting left his Economics background behind. Otherwise, the world would have been robbed of his beautiful visual imagery.
He has documented the wildlife from the Amazon to Antarctica for three decades. He wanted to promote understanding of the Earth.
Lanting's mission is to use photography for good purposes. He wants to promote efforts that aim to conserve the Earth.
German photographer Martin Schoeller is an award-winning portrait photographer. He is renowned for extreme close-up portraits, especially his projects on twins.
Other subjects range from world leaders, indigenous groups, movie stars, and people without homes to athletes and artists.
Martin's work appeared in advertising campaigns for brands like Coca-Cola, Nike, and HBO. He also had solo exhibitions in several countries.
Jeff Kerby's wildlife photography is what brought his name to National Geographic. He photographed the Gelada monkeys in Ethiopia for his assignment.
Drone and aerial photography are also common in his work. And he uses it to stand out from the "sky crowd." He has also won several awards and delivers photography talks.
You can't say that photojournalist Brian Lehman isn't fully immersed in his work. Being the third wheel to a hyena and its owner is no small feat.
If that isn't enough, his photographic journey has seen him contract malaria and leptospirosis. He goes the extra mile for his photos.
Paul Nicklen is a Canadian photographer and marine biologist. His work has taken him around the globe. He has been documenting the beauty of our planet for over twenty years.
He received the BBC Wildlife Photographer of the Year and the prestigious World Press Photo for Photojournalism awards.
Paul also delivers TED talks and got an honorary Ph.D. at the University of Victoria. His photography had a huge impact on the fight against climate change.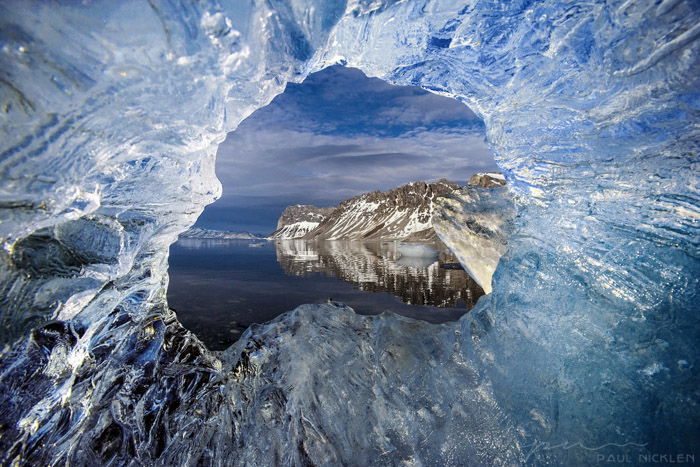 Stephen Wilkes is one of America's most iconic photographers. He got famous for his editorial, commercial, and fine art photos.
Wilkes' work appeared in magazines like Vanity Fair, Time, and Sports Illustrated. And he completed several photography projects.
One of the most famous ones is his Day to Night project. He captured landscapes and cityscapes from a fixed camera angle and with up to 30-hour exposure.
Wilkes also documented the ravages of Hurricane Katrina and did a project on Covid-19.
Sophie is a Photo Stylist and Creative Strategist from Atlanta. Scrolling through her Instagram feed, you will find vibrant colors and happy vibes.
She has collaborated with brands like McDonald's, Hyatt Hotels, and American Express. Her world seems like an endless summer party, and her Instagram photographs will inspire you any time.
Matthias is a fine art and freelance photographer based around Berlin. He focuses on architecture and buildings.
Empty spaces, spiraling staircases, facades that resemble paintings—he has photographed it all. Haker manages to highlight the charm in every structure, even if it's an abandoned mansion.
Still-life and food photographer Marcus Rodriguez makes his contemporary subjects look like Victorian paintings.
He is a master of natural light and likes to mix that with other sources. Not an easy feat. His Instagram feed is full of vibrant and colorful still-life photographs.
Besides taking photos, Marcus is a web designer and developer in Oxfordshire, UK.
Erlend & Orsolya Haarberg are a photographer duo specializing in wildlife and landscape photography.
What makes them stand out is their perspective on the landscape. The texture and desaturation of this image below create an abstract image with a complete lack of scale and size.
They both work as freelance landscape photographers in Norway, and it isn't difficult to see why.
Ami is a Nikon Ambassador who has traveled to more than 100 countries. InStyle magazine included her on its fifty Badass Women list.
She lived in war zones and mud huts and saw everything from violence to beauty. Ami received many photography awards and published a book about the secret lives of pandas.
She documents wildlife and people like no other, which means posing, lighting and human contact is second nature to her.
She said, "In the beginning, photography was my passport to meeting people, learning, and experiencing new cultures. Now it is more than just a passport. It's a tool for creating awareness and understanding across cultures, communities, and countries. A tool to make sense of the commonalities in the world we share."
With a great eye for composition, Angeliki Jackson is our mobile photography guru on this list. She has generated a large following on Instagram.
She is also an Instagram influencer and worked with brands like Nokia, Harley Davidson, and Delta Airlines.
The Best 25 Instagram Photographers of 2014 by PASTE magazine included her, so she must be doing something right!
Dustin is a freelance photographer, experience designer, and writer living in San Jose, California.
Predominantly a street photographer, he easily turned his focus to newborn and portrait photography.
Dustin is committed to film as a medium for photography. He develops and scans the photographs at home.
Victoria Siemer, or "Witchoria," is a visual artist in Brooklyn, NY. Her works exist very much in the digital realm.
Photo manipulations create a surreal mood of ennui, existential crisis, and heartbreak. Her work includes beautiful abstracts.
An Amsterdam-based photographer, Dirk Bakker uses his knowledge and education in graphic design to bring us beautiful street photography.
He coined the term "photographic" (very clever!) and often abstracts images by isolating forms to create a rhythm pleasant to the eye.
He says, "I see a big connection between architecture and graphic design. It's all about shapes, form, layout, and patterns, as well as constructing things—putting things together. The way I view and shoot the world is strongly influenced by this love."
Simone is a creative director and photographer who is based in Italy. If you look at his Instagram feed, you will notice that nature constantly inspires him.
His creative series appeared in magazines like Forbes, Huffington Post, and La Repubblica. Simone worked with brands like Apple, Dior, Lamborghini, and Lufthansa.
He has one million followers on Instagram. And if you check his feed, you'll understand why.
Nora Lorek is a documentary photographer focusing on human rights, migration, and culture. She was born in Germany but has been living in Sweden since 2005.
Nora's recent projects focused on refugee camps and migrations in Europe and Eastern Africa. Her clients' list included Washington Post, New York Times, and Amnesty International.
The work that stands out for me is her simple portrait photography. Her portraits are intimate and powerful thanks to the content and positioning, not over-editing.
Adam is a photographer, filmmaker, and creative director based in Wisconsin. He has worked with Red Bull, Louis Vuitton, and Icelandair, to mention a few famous brands.
He has over 700,000 followers on his Instagram and has collaborated with many global social media agencies. Adam also considers his Instagram feed to be his CV and business card.
He is an Italian photographer, born and raised in Tuscany. He uses portraits to tell us stories.
The project I like most from Gabriele Galimberti is his work on fathers, capturing many different people, ages, and cultures. It is a welcome breath of fresh air.
Amber Bracken's work covers portrait, commercial, and corporate photography. She often works in Canada but has international projects as well.
Her passion for indigenous cultures and their struggles shines through her work. How she captures light astounds me. And I follow her with a passion.
Jonas Bendiksen has many projects that inspire photography lovers. The one that sticks out the most is his project for National Geographic named The Last of The First Skiiers.
This project encapsulates the Altai mountains in the far northern corner of Xinjiang province.
Here, the mixtures of ethnic Kazakhs, Mongolians, and Tuwas use ancient ski creations for hunting, likely to die out soon if it hasn't already.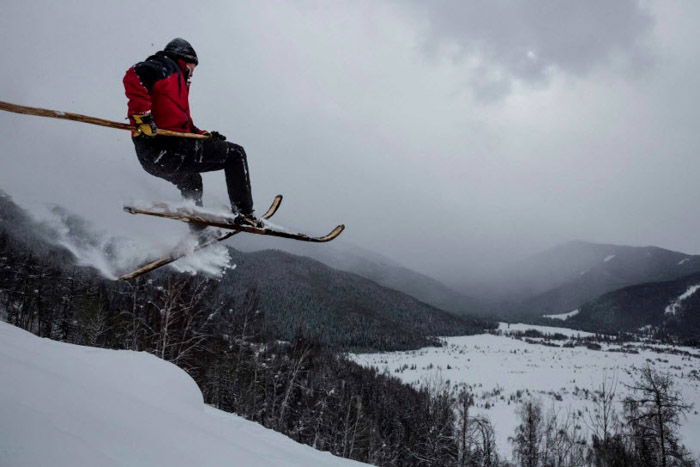 Photographer William Allard has been a major force at National Geographic and in mainstream photography for over 50 years.
He is a photographer of people, capturing scenes in hunting scenarios, among women, and surrounded by blues musicians.
William published six books and received many photojournalism awards for his work.
Charlie James has seen the insides of two huge continents, focusing on the Amazon River and then Africa in its totality.
From his images, you can see he is a master of people in their environments. His images look easy but are unique and almost impossible to recreate.
Andy is an adventure photographer. The outdoor world inspires this adventure photographer. He is driven to document human interaction with wild environments. Brave lad!
American-born Andy Bardon spends every free minute outdoors immersed in adventurous pursuits, telling stories with his camera. With a genuine smile on his face.
Wedding photographer Wayne Lawrance shared his series of interracial marriages with National Geographic.
His work represents a visual diary of his life's journey. He often focuses on communities otherwise overlooked by mainstream media.
Wayne worked with prestigious clients like The New York Times or The Wall Street Journal.
Daniel said, "'Straight out of the camera' is a concept which I am not familiar with. I don't pretend to show reality, but an idealized version of it."
In his own words, Mauritius-born Daniel Cheong uses digital manipulation in his images. He uses techniques of blending and fusion—similar to HDR photography.
Daniel travels a lot and likes to create urban photography too. He claims that he is a "roof topper." He likes to capture cities from high vantage points and during the Blue Hour.
Michaela Skovranova is an Australian-based photographer focusing on visualizing the ocean and nature.
Her images look at the habitats of wild animals, the land, and the seascapes themselves. And they often incorporate her own natural body.
Often desaturated, her images create a very specific mood and feeling while documenting these beautiful creatures.
Michaela completed Australia's first-ever underwater live video on World Ocean's Day 2018. It was part of a campaign focusing on the impact of plastic on the marine ecosystem.
She is a photographer who uses her talent for good purposes!
Juan Arredondo is a photographer who explores social inequality and human rights issues in his mother country Columbia.
His black-and-white work is powerful and processed in a beautiful way.
Simon Roberts is a British photographer whose work aims to deconstruct conventional interpretations of landscapes and people. Social commentary is his game.
He uses a studio, and photographs on the scene, partly funded by awards and grants. He was recently made an Honorary Fellow of the Royal Photographic Society.
Simon is also an active public speaker and a visiting lecturer at IED Madrid.
Tasneem Alsultan was born in the US and educated in England. She returned to Saudi Arabia for her undergraduate studies. After teaching, she ventured into photography.
She focuses on human rights specific to gender and social issues in Saudi Arabia and the Arab Gulf region. The portraits she captures are beyond powerful.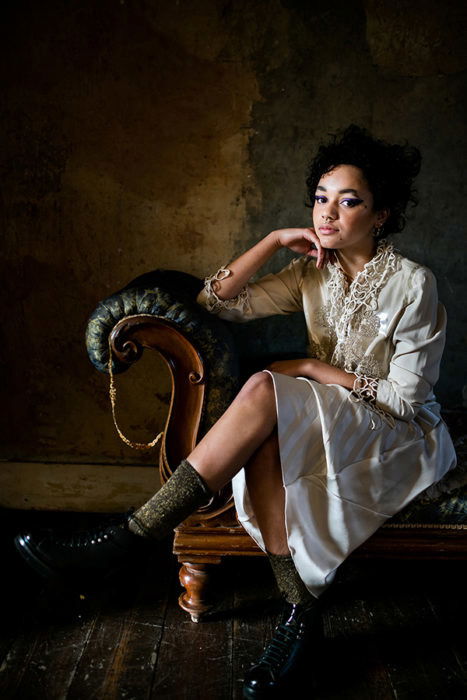 Nina Robinson is a documentary photographer and educator based in Minneapolis.
She shows us a mixture of past experiences, bridging documentary, personal, and fine art via the tool of photography.
Her singular work and grouping of people within her work are astounding. Every image is a story of incredible wealth.
Nina developed a phototherapy program that helped senior citizens to explore their personal and social issues.
Ken Geiger has been a visual leader in global media organizations. He has worked for 12 years for National Geographic as deputy director of photography.
This means he knows something about what you want to photograph. Just look at his published images of Stone Henge.
He has been named National Press Photographer's Association and Pictures of the Year International magazine's picture editor of the year.
Ilhan is a photographer and a traveler from Turkey. He is self-taught and considered one of Turkey's most talented landscape photographers.
His Instagram photos will make you want to hit the road and visit those beautiful destinations. His work shows how much he loves traveling and capturing stunning landscapes.
Gray is a fine art photographer from the US. He has a very iconic style. And he is known for his inventive aerial beach, ski, and park shots.
Gray also sells prints that are perfect home decorations for anyone who loves aesthetic photos. He started selling photographs at a Sunday market and later grew an international business.
I learned of Dina Litovsky's work after seeing her visual story, Where The Amish Vacation. Since then, I have been an avid follower of her work.
She was born in Ukraine and now lives in New York City. Her clients' list includes names like The New York Times, Guardian, and GQ.
Social performances and group interactions in public and private spaces are important in her imagery. It might have something to do with her Bachelor's degree in Psychology.
Erin Grace Trieb grew up in Dallas, Texas, and earned a Bachelor of Science in photography. After that, she built her photo career by photographing the conflict between Israel and Palestine.
She is now in Istanbul, photographing for magazines like Rolling Stone and ESPN.
Cultural identity and women's issues are at the center of her work. My favorite project is based on the post-war street photography of Bosnia & Herzegovina.
Laurent Ballesta is a marine and underwater photographer and project leader for Andromède Océanologie.
Here, he is one of the famous photographers dedicated to his field – for the preservation and development of the marine environment.
His unique stories document life under the surface, and sharks seem to be his biggest passion of late.
Martin Edström is an award-winning National Geographic photographer telling stories in moving and inspiring ways.
He is partial to showing his ideas through immersive techniques—including 360-degree photography and virtual reality.
This Swedish photojournalist is just one of the few famous photographers who started at 21 and continues to this day.
Martin has won many awards for his innovative work.
Originally a Hoosier (Resident of Indiana, USA), Dave Yoder now lives and works in France.
A National Geographic Magazine photographer, he has also contributed to The Smithsonian, Forbes, and The Wall Street Journal.
He is one of the few famous photographers who documented the Pope during his residency in Rome. His work focuses on the moments of everyday life through images of the street or travel photography.
Gillian Laub was born and still photographs in New York City.
Her first monograph started as a response to the media coverage during the second intifada in the Middle East.
This work is comprised of portraits and testimonies from Israeli Jews, Israeli Arabs, Lebanese, and Palestinians. They are all directly and indirectly affected by their complicated lives and situation.
She photographs behind-the-scenes photography, offering a documentary approach to the world we do not see.
Hannah Morales hails from Manila, the most densely populated city in the world. She is a photojournalist focused on her home country's workers and impoverished people.
The moments she captures remind us of the "dust bowl" era when Dorothea-Lange saw herself become a household name.
Mauricio Lima is a freelance documentary photographer. His photographic journey takes him far and wide, following the struggles of daily life.
He marched with Syrian refugees in Europe. He captured the recent conflicts in Ukraine. And he even documented the lives of the Chiapas in Mexico.
No one quite does aerial photography like George Steinmetz. He is slowly covering the world, one image at a time.
He is a photographer for National Geographic and NY Times Magazine. He focuses on creating an aerial perspective on climate change and global food supply.
George has been piloting a motorized paraglider while capturing his stunning aerial shots. And he has won numerous prizes for his work, including three prizes from World Press Photo.

Robert Clark is a genius in diverse photographic styles. People, places, and animals are his forte. But his still life is what grabbed my attention.
He is a freelance photographer based in New York City. He has been working with the world's leading magazines, publishers, and advertising campaigns.
Robert is also the author of four monographs, including the first photography book shot only with a cellphone camera.