Commercial photography is popular these days. But it's not all about large teams creating images in a studio for big ad campaigns.
This article will help you understand what commercial photography is and how to get started.


eBooks and Courses for Everyone
What Is Commercial Photography?
Commercial photography includes a wide range of photography niches. It's the creation of high-quality images for commercial purposes.
Let's break down the common types of commercial photography. Then we will get into all the commercial photography tips you need to know to succeed in this industry!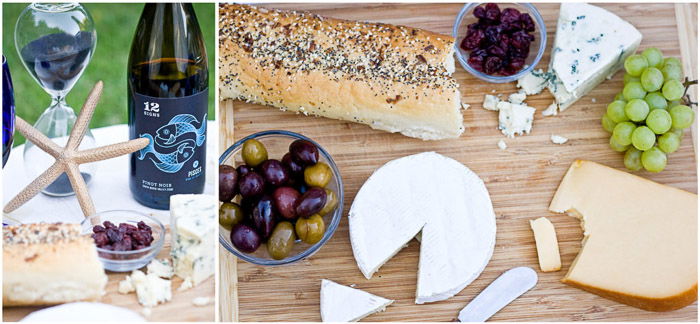 Common Types of Commercial Photography Shoots
This is what most people think of when you say "commercial photography". This type of photography can be in a studio or outdoors. It can involve paid models who are modeling a product.
For fashion photographers, each shoot is unique. Knowing how to pose people and give direction is a huge skill. This is very useful for this type of work.
This is another large category. You can take product photos in a studio or outdoors. Photographers mostly shoot in a studio, so they have a solid backdrop for online use.
Doing this type of work will require that you get familiar with working in a studio. This includes controlling studio lights to get the desired effects on your products.
Yes, this category of commercial photography may remind you of people taking photos of their food for Instagram. But it can be a great niche to do as a professional!
You'll want to work with a food stylist to get the food looking its best for the camera. This type of work also involves editorial restaurant shots. This means being quick to set up your equipment in a restaurant during a set time frame. At the same time, you need to create lighting that makes the food look enticing yet natural.
This means taking photos of people in their work environment.
For example, you may go to a plant nursery and take photos of some of the employees tending to the plants. You're showing how the nursery maintains a high level of care for their products.
You'll be working on-the-go most of the time. And you may need special permissions for some sites.

The most common type of commercial photography out there is a headshot. These photos promote the person's products or services.
Headshot sessions are quick and fun. But they require a connection with your subject and giving them direction on posing in a limited time frame.
This category involves photographing a space for commercial purposes. This can be to showcase the architect's design or to show the appeal of a retail store.
As with food photography, you're often working with tight time frames. And you're shooting around the flow of customers.
With spaces, including a few well-placed people in the shot often helps to give the photo life and context.

Tips for Commercial Photography
Commercial photography is an exciting yet competitive industry. Some of the world's best-known photographers are commercial photographers. Here are 6 commercial photography tips to help you get a leg up in the commercial world.
Keep Your Network Active
As a commercial photographer, having a network of good professional relationships is very helpful. Not only is it good for referrals, but it also serves as a pool of resources.
Don't own a studio but need one for a shoot? Maybe you know a commercial photographer who has his own studio and can rent it to you by the day. Have a fashion shoot coming up and need help? Maybe you know a stylist or a make-up artist that can come in and create the look the client needs.
Even knowing people with connections to different locations can be helpful. When a certain spot works as the perfect backdrop for your client's vision, you can ask them.
Having a healthy and active network is essential. You won't be calling on strangers from an online listing to help in your shoots. You'll be calling on trusted professional colleagues who you know can do a great job.
Be Professional
Professionalism will get you further in life than you can imagine. As a photographer, bring your A-game to every photo shoot. Build a positive reputation, encourage trust, and help you with your efficiency.
You may be a great photographer, but work ethic, motivation, and ambition will differentiate you from others.
Being professional includes being reliable. Always be punctual (try to be ten minutes early), be well-prepared, and meet deadlines. It is also important to be polite and respectful to everyone, and having a good attitude.
Being reliable will ensure that you are hired again, and again! A good way of making sure that you meet all expected demands is to keep a daily planner and take lots of notes. Consolidate your work schedule so that everything that you do is timely and happens according to your plan.
Keep notes on important information that you may otherwise forget. The key to success as a commercial photographer is organization.
Keep Your Gear Up To Date
It is true that in general, good photography depends on the photographer and not the gear. However, commercial photography is a little different.
In order to compete with the intense and demanding market, you have to make sure your gear is up-to-date. Commercial photography adapts to the latest technological advances. What was once industry-standard a year ago is no longer applicable.
Commercial photography likely involves printing. Having a camera with the highest number of megapixels you can afford is an absolute must. Sharpness is also important, so make sure your lenses are equipped with top-notch glass.
Many commercial photography job postings and castings will require a gear list from you. Be ready to send them what you work with. This isn't exclusive to camera gear. Clients will also probably ask you what editing software and computer you use.
Bonus Tip: If you can't afford brand new gear, don't worry! Develop a relationship with a rental shop and rent what you need.
Stay in Tune With Trends
Like being updated with technology, being aware of current photography trends is equally important.
Every year, every season even, brings new aesthetic trends in the photography world. With the social media climate, these trends are even more important than ever.
It is your responsibility to research and be informed about what kind of visual images are popular.
Find Your Distinct Voice
To stand out from your competitors, you need to offer something different. This can be in the form of your personal style, unique concepts, and methodology.
Allow your artistic voice to shine through your work. If you do this, you will attract jobs that compliment your work style. You will get projects that you enjoy and can excel in, which will result in a mutually beneficial outcome.
Creativity Is Important
When working with your distinct style, remember to be creative. No client wants a copy of some other image. So, try something different and create something fresh. Think of how you can depict the product in a completely new way.
It is important to be aware of your client's needs and vision. A client usually has a specific purpose in mind when requiring photography for commercial use. So keep these in mind, and experiment in moderation so that your work still fits your client's needs.
No Rookie Mistakes
Commercial photographers can not be amateurs. When a client hires a commercial photographer, they have certain expectations about quality. There is no mercy for hobbyist behaviour in commercial photography. Rookie mistakes will not be forgiven at a certain level. So, make sure you work out all of those kinks.
Education is extremely important. Keep developing your skills. Take seminars, classes, read books, experiment on your own time, and you'll soon make sense of those photography basics.
How to Get Paying Clients
Once you are ready to start paid projects, how can you get clients? Follow these 3 tips to get your next project!
Have a Solid Portfolio
Portfolios are of the utmost importance in this industry. Ensuring you have a solid body of work should be one of your top concerns if you want to be a photographer.
This is especially true in commercial photography. The industry is so heavily saturated with photographers trying to break in. Having a compelling portfolio will set you apart from other commercial photographers.
But how do you create a portfolio? Include a variety of images in your portfolio that showcase different styles, subjects, and apertures. Don't be afraid to try some creative portraits. Have some shots from both a studio and natural light.
Also, only include your absolute best work. Don't add too many similar images or too many photographs of the same subject and arrangement. Your portfolio should be concise and diverse.
Keep Business Cards and Contact Information on Hand
Commercial photography is built on relationships and information. You should carry photography business cards and up-to-date contact information wherever you go.
Pass this around to anyone who seems relevant, because you never know who you might meet on set.
Recommendations Speak Loudly
Photography is a relationship-oriented profession. Recommendations make a huge impact. Be professional, meet expectations, and prove that you are worth recommending.
When choosing between two commercial photographers, a client will always go for the one with a positive recommendation.
Working With the Client
So you found a client. But what next? As a professional commercial photographer, there are some things to keep in mind while in talks with potential clients.
Be Extremely Clear on Your Client's Needs
Transparent communication is vital in setting up honest expectations. You don't want to set high expectations and then be unable to meet them.
So, here are some questions you should ask your clients.
Does your client need a set number of photos?
Do they have a hard limit on their budget that may affect how much you can do for them?
Are they working with a tight deadline?
What sort of specific shots do they already have in mind and must get?
Double Check Your Quote to Include All Possible Costs
It's common for the client of a commercial photography shoot to ask for certain extra things. These can be arrangements, items, or assistance, all of which add to the final cost. Sometimes you have to work with other freelancers such as makeup artists or food stylists.
Be sure to think through your quote. Make it clear to your client that if extra costs arise, the final rate may change. This is where open communication becomes vital to avoid unmet expectations.
When creating your initial quote, you may want to include a base rate that assumes certain items. Then show them line items for possible additional costs. These will depend on their needs or requests.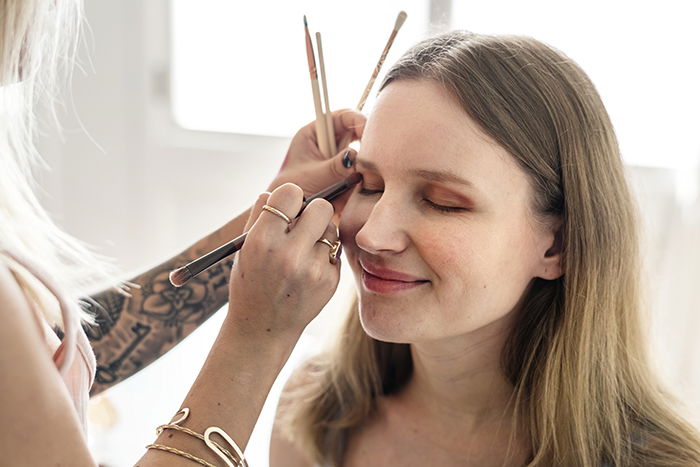 Discuss Intended Photo Use and Usage Rights
The use that commercial photos will get is very different from, say, family portraits. These photos are not going on someone's wall or being sent to Grandma in a card. They will be for commercial use to generate more income for a company.
This means that your rates will need to be quite different. Be sure to have a discussion with your client about what type of use their photos will get. The different commercial use of your photos should affect the rate and also the shoot process.
For example, a client might use a headshot for social media profiles and a postcard flyer. But, they might use an environmental portrait to promote a new luxury resort.
This can be in a national print magazine, online ads, and the resort's website. In this case, the headshot client may need lower resolution files. And they will create less profit from the photos. But the resort will require high-resolution images that they'll use across the country. This will help them to generate a significant amount of income.
Once you understand your client's needs, get specific. This includes what rights the contract grants them. Adjust your rates depending on these needs.
Conclusion
Commercial photography can seem out of reach. That's only if you think of it as large, complicated shoots for international corporations.
When taking a closer look, there are lots of needs, big and small, that fall under the umbrella of commercial photography.
One way to get started is to begin with small jobs. As you grow more comfortable with the process, you can then build on them and accept larger requests.
Want to learn how to take professional photos? Try our Photography Unlocked course!


eBooks and Courses for Everyone