When starting out as a photographer, you may find yourself in a creative rut. It can be difficult to find inspiration for photography themes.
This is where the masters of photography can help you. We've put together a list of some of the most famous photographers this world has ever seen.
Most of the photographers in our list have shifted from our mortal plane. Yet, their images, messages and creativity live on. We can all take something away from their careers and work.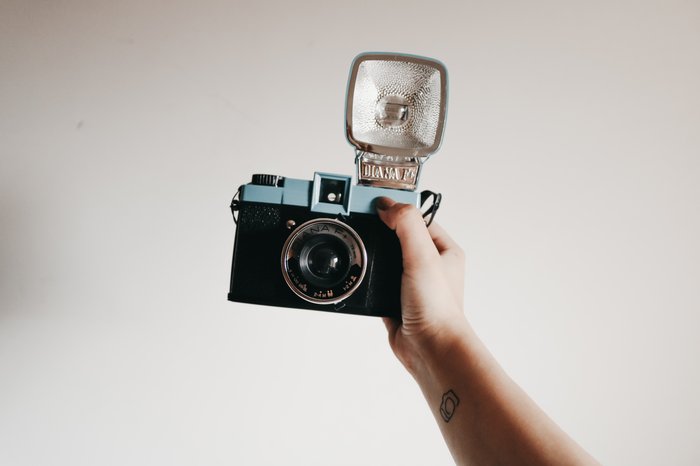 Cindy Sherman is an American conceptual artist. She is one of the most influential artists in the modern age of photography.
This is easy to understand, especially when she has two images on the list of The 10 Most Expensive Photographs in the World.
Her photography explores contemporary identity and the nature of representation. These are drawn from the unlimited supply of images from TV, magazines, the internet and art history.
She places herself in her own work, using a range of disguises and personas. They are disturbing, distasteful and sometimes amusing.
Besides being a photographer, she is also a model, hairdresser, stylist and makeup artist.
There was never a more prolific photographer than Robert Frank. From 1941, he worked as a commercial photographer in Zurich, Basel and Geneva.
In 1947, he found a job as a fashion photographer in the US. He used his 35mm Leica, unconventional at the time. Between 1950 and '59 he turned his attention to street photography and photojournalism.
This is where he became most famous. The Guggenheim Fellowship allowed him to travel the country, resulting in his most famous work: The Americans.
He worked closely to Walker Evans and became one of the world's most famous street photographers. He completed his visuals with text, written straight onto the negatives and prints.
Eliot Furness Porter was an American photographer famous for his colourful nature photos.
He started to photograph birds and landscapes with a Kodak box camera as a child.
Porter got a Leica in 1930. In 1933, he was inspired by the photographs of Ansel Adams. Ansel Adams encouraged him to work with a large-format camera.
Porter did so after meeting Alfred Stieglitz, who exhibited his work at An American Place in 1939.
Imogen Cunningham was a famous photographer from the US. She is known for her botanical photography, industrial landscapes and nudes. Cunningham was also a member of the California-based Group f/64.
Cunningham's early work consisted of soft focus and blurred imagery. These gave a mystery to the photographed figure.
As Cunningham began experimenting with sharper, crisper images she began to create a style known as sharp focus photography.
Frans Lanting is a Dutch photographer specialising in wildlife photography. He operates a studio and gallery as well as a stock photography services in Santa Cruz, USA.
Lanting works in many different parts of the world including the Amazon basin, Africa and Antarctica. His famous photographs regularly appear in National Geographic, where he served as photographer-in-residence.
Paul Strand was an American photographer who helped to establish photography as an art form in the 20th century. His diverse work spanned for six decades.
He covered many genres and subjects throughout the Americas, Europe, and Africa. Alfred Steiglitz helped to influence his modernistic approach.
Paul even worked with renowned documentary photographer Lewis Hine.
He learned how to capture urban bustle, formal abstractions, and street portraits.
Weegee was born Arthur Fellig. He was a famous photographer and photojournalist. His black and white street photography made him well-known.
Weegee worked in Manhattan as a press photographer during the 1930s and 1940s, where he developed his signature style.
He followed the city's emergency services and documenting their activity. Much of his work depicted uncensored and realistic scenes of urban life, crime, injury and death.
Richard Avedon was a portrait and fashion photographer from the US.
His fashion and portrait photographs helped define America's image of style, beauty and culture for the last half-century.
He started as a photographer for Harper's Bazaar, which helped him fund his studio, starting in 1946. Here, he produced images for Vogue and Life magazines.
Avedon was always interested in how portraiture captures the personality and soul of its subject. As he became more and more famous, he started to photograph many noted people in his studio with a large-format 8×10 view camera.
Sir Donald McCullin is a British photojournalist. He is well known for his war photography and images of urban strife.
His career spans over six decades. He specialised in examining the underside of society. McCullin presents photographs that depict the unemployed, downtrodden and the impoverished.
He is a photojournalist without equal. Whether documenting the poverty of London's East End, or the horrors of wars in Africa, Asia or the Middle East.
At the same time, he also creates beautiful still lifes, soulful portraits and moving landscapes.
Edward Henry Weston was one of the most influential American photographers in the 20th century.
His career lasted for at least 40 years. Weston work is very diverse and innovative. He photographed landscapes, nudes, portrait and still lives.
He started to focus on portraits after spending part of his career capturing trees and rocks in California. In 1937, Weston was the first photographer to get a Guggenheim Fellowship.
Using his 8 × 10 view camera, he produced almost 1400 negatives over the upcoming years.
Man Ray was an American visual artist. He spent most of his career in France.
Ray contributed to the Dada and Surrealist movements, and he considered himself a painter.
But he was best-known for his fashion and portrait photography. Man Ray was also famous for his photograms. He called them "rayographs", referring to himself.
David Royston Bailey is an English portrait and fashion photographer. He was determined to become a photographer, buying his first camera in 1957. That Rolleiflex soon became a Canon Rangefinder.
He started off assisting David Ollins, and then John French. His poor school attendance stopped his dream of attending the London School of Fashion.
Bailey helped to create and photograph the 'swinging sixties', a culture of fashion and celebrity chic.
David LaChapelle is an American commercial photographer and fine-art photographer.
His photography references art history and religious scenes. His work often conveys social messages.
His photographic style is "meticulously created in a high-gloss, colour-popping, hyper-realistic style" and as "kitsch pop surrealism". Seeing his iconic style, it is no surprise that an article called him the "Felline of photography".
LaChapelle has worked for several international publications. His work has found themselves in commercial galleries and institutions around the world.
Anne Geddes is an Australian-born photographer, who currently lives and works in New York. Her newborn pictures made her a world-famous photographer.
She taught herself photography and became a professional when she was 30 years old.
Her books have been published in 83 countries and sold more than 18 million copies. In 1997, Cedco Publishing sold more than 1.8 million calendars and datebooks bearing Geddes' photography.
Her debut book, Down in the Garden, reached the New York Times Bestseller List. Anne also created a philanthropic program to raise awareness for child neglect and abuse.
Dorothea Lange was an American documentary photographer and photojournalist.
She is best known for her Depression-era work for the Farm Security Administration (FSA).
Her early work focused on photographing the social elite in a studio setting.
Later, Lange's work shifted direction and started to take documentary photographs. She focused on the consequences of the Great Depression.
She influenced the development of documentary photography into what it is today.
Robert Doisneau was a French photographer. In the 1930s he captured the streets of Paris. He was a master of humanist photography.
Alongside Henri Cartier-Bresson, he was a pioneer of photojournalism.
Doisneau was famous for his modest, playful, and iconic images. His was influenced by Atget, Kertesz and Henri Cartier-Bresson.
His photographs make you stare for a long time because of their unique atmosphere. Doisneau words describe his art in the perfect way:
"The marvels of daily life are so exciting; no movie director can arrange the unexpected that you find in the street."
Steve McCurry is an American photographer and photojournalist. His most famous photograph is of the "Afghan Girl". The picture of the green-eyed girl was on the cover of the National Geographic magazine.
McCurry has completed several assignments for National Geographic. He has been a member of Magnum since 1986.
McCurry also received several awards. These include Magazine Photographer of the Year, the Royal Photographic Society's Centenary Medal and two first-place prizes in the World Press Photo contest (1985 and 1992).
Mario Eduardo Testino Silva OBE is a fashion and portrait photographer from Peru. His work found its way in magazines such as Vogue, V Magazine, Vanity Fair and GQ.
He also took pictures for brands such as Gucci, Chanel and Estée Lauder.
Testino has also worked as a creative director, guest editor, art collector, museum founder, collaborator and entrepreneur.
The Observer described him as "the world's most prolific magazine and fashion trade photographer".
André Kertész was a Hungarian photographer. He created avant-garde photographic compositions.
In the early years of his career, his unorthodox camera angles and style produced very powerful street photography.
Kertész never felt that he was recognised enough during his life. But today, many consider him one of the most significant figures of photojournalism.
Andreas Gursky is a German photographer. He also works as a professor at the Kunstakademie Düsseldorf, Germany.
Gursky is famous for his large-format architecture and landscape photographs. He often uses a high point of view.
Before the 1990s, he did not modify his images in a digital way. Now, he relies on digital manipulation. It helps him to create his style of straightforward, enigmatic and deadpan photography.
Robert Mapplethorpe was an American photographer, known for his approach on controversial subject-matters.
His highly stylised B&W images depict celebrity portraits and male/female nudes. He also covered self-portraits and still-life images of flowers.
His most controversial work is about the underground BDSM scene in the late 1960s and early 1970s in New York City.
Henri Cartier-Bresson was a French humanist photographer. He is referred to as the master of candid photography. He was an early user of 35 mm film, where most others used large or medium format cameras.
This incredible photographer was a pioneer in street photography and captured powerful moments.
His view on photography produced a book, describing the decisive moment. The decisive moment is when the "visual and psychological elements of people in a real-life scene spontaneously and briefly come together in perfect resonance."
Anna-Lou "Annie" Leibovitz is a portrait photographer from the US. She photographed John Lennon on the day of his assassination. Her work has been featured in numerous album covers and magazines.
She became the first woman to hold an exhibition at Washington's National Portrait Gallery in 1991. When she says she wants to photograph someone, what it really means is that she'd like to know them.
Her style that sets her images apart from every other portrait photographer.
Sebastião Ribeiro Salgado Júnior is a social documentary photographer and photojournalist from Brazil. He has travelled in over 120 countries thanks to his photography assignments.
His work appeared in countless press publications and books.
Salgado is a UNICEF Goodwill Ambassador. He received the W. Eugene Smith Memorial Fund Grant in 1982. He documents the powerless and the poor. He also takes nature photography and tries to find the beauty in everything.
In 1992, he received Foreign Honorary Membership of the American Academy of Arts and Sciences and the Royal Photographic Society's Centenary Medal and Honorary Fellowship (HonFRPS) in 1993.
Brassaï was a Hungarian-French photographer who gained international fame in the 20th century.
He was among the Hungarian artists who flourished in Paris between the World Wars.
His black and white street photography is both descriptive and even humorous. The streets were his canvas, where he found himself wandering through late at night.
He is a master of photography composition. This is something he learnt during his time studying painting and sculpture.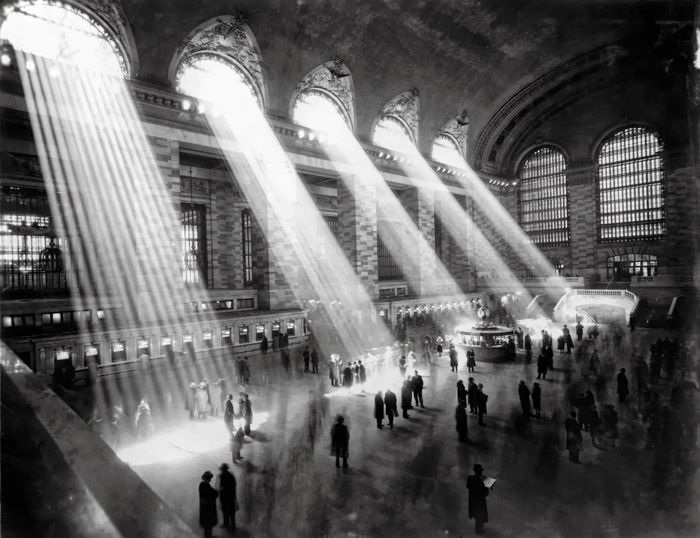 Ansel Easton Adams was an American photographer and environmentalist.
He is best known for his black-and-white landscape photographs of the American West, especially Yosemite National Park.
Ansel and a colleague developed the zone system for a proper way to expose an image and help adjust the contrast of the final print. He often used a large format camera.
Adams was an original founder of Group f/64, along with fellow photographers Willard Van Dyke and Edward Weston.
Robert Capa was an American-Hungarian war photographer and photojournalist.
He was also the companion and professional partner of photographer Gerda Taro. Capa was a nickname (meaning shark in Hungarian) due to his up-close and personal style.
He was arguably the greatest combat and adventure photographer in history. His most notable work is of the Spanish Civil War.
He was present with the first wave of soldiers during the D-Day landing in World War II, where only a few of his images survived.
Try our Wow Factor Photography course to learn how to take breathtaking images!