What is editorial photography? We can look at this from two different perspectives.
The Stylistic Perspective
Editorial photographers will seek to illustrate a story with their photographs. The story may be purely visual, or the photographs may accompany words.
The Legal Perspective
The legal perspective accounts for how photographs are licensed and where they get published.
Legally, you cannot use editorial use only images for commercial or advertising purposes. Photographs sold with an editorial license will usually contain:
Recognisable people and/or
Some sort of copyrighted material.
A photograph sold under an editorial license is not always an editorially styled image.
What Is Editorial Licensing?
Professional photographers will license their images for either commercial or editorial use. And the two different types of license determine how images can be published.
Stock Photo Definition of Editorial Use Only
Newspapers, magazines, websites, textbooks and some other publications can use editorial licensed photos. Editorial use only photographs can illustrate a story, but not sell a product. Generally, these go with articles that are newsworthy, informative, or educational.
Photographs of products, private property or people often sell under an editorial license. If the photographer has an appropriate model or property release for the photos, these may sell with a commercial license.
Stock photo agencies usually have disclaimers attached to editorial images. This is because they cannot control end use of the photos they sell. The disclaimer states the buyer is responsible for how the photo is published. They are plain about separating their company from liability for use of the photos.
In most countries, you are legally allowed to photograph anything you like from a public space. The general exception is that you cannot infringe on the rights of others or abuse their right to privacy. And some countries forbid photographing military facilities, power plants, and other infrastructure.
The main legal issues surrounding photographs, however, concern how and where they are published.
If you are buying photos to use and are not sure how you can use them, check with the stock agency before you make a purchase.
Even under creative commons agreements licensing, you must be careful how you publish.
You Can Use Editorial Use Only Images:
In a newspaper or magazine article
On a blog or website for descriptive purposes
In a non-commercial presentation
You Cannot Use Editorial Use Only Images:
In any kind of advertising or promotional material.
For any 'advertorial' purposes. That is, in publications where a fee from a third party paid for placement of the photo.
Stock agencies and publications have their own sets of rules on post-production of editorial photos. The generally accepted standard is minor colour and tone balancing is okay. Cloning or any other manipulation which might change the meaning of the photo is unacceptable.
An editorial license does not cover the publication of a photo for commercial gain. For example, if you want to sell t-shirts, mugs or the novel you have written with someone else's photos you must buy a commercial license.
Monetized blogs and even newspapers and magazines fall into a grey area. This happens because they publish photographs together with articles, but the publications exist for commercial gain.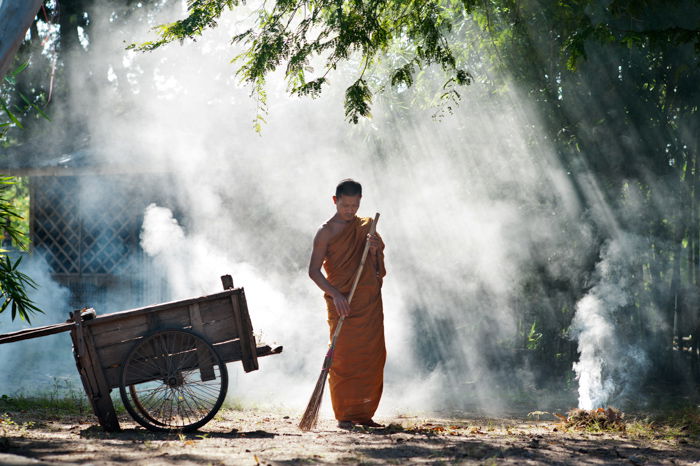 Commercially Licensed Stock Photos
Any stock photo can sell under a commercial license if:
It contains no recognisable people.
It contains no copyrighted material.or
An appropriate model or property release accompanies the photo.
Recognisable people.
If a person can identify themselves in a photo, you need a model release from them to license the photo commercially. A person may be silhouetted, out of focus, or otherwise blurred in which case a release is not normally required.
Copyrighted Material
Anything that is commercially owned is usually copyrighted. For example, you could not sell a photograph with a McDonald's logo in it under a commercial license. The company owns and controls the use of the logo design.
Photos of products like cars, even if you cannot see the logo, cannot be sold commercially. Copyright laws apply to the design of the products. If you are taking photos and want to sell them through stock agencies you need to be aware of the many copyright issues.
Branding often appears on things like zipper pulls, buttons, sunglasses and many other fashion items. These are all things you must be careful to avoid. It is usually not possible to obtain property releases for such things.
It is generally permissible to clone out logos, people or anything else from an image to be sold with a commercial license.
Model and Property Releases
Photos used for editorial purposes do not need model or property releases. This makes it much easier for photographers to produce photos to for this type of licensing.
Commercial or Editorial Photography?
There is no clearly defined line between editorial and commercial use. It is up to the publisher to take the risk when they use a photo with an editorial license that contains people or things which may be subject to copyright. Ultimately only a court ruling can decide a case.
If you are selling your photographs casually or professionally you need to be aware of these legalities. Now we have got them out of the way, let's move on to talk about editorial photography from the perspective of style.
What Is Editorial Photography Style?
Purists will say that you cannot set up or pose an editorial photograph. I disagree. Journalistic photographs are not posed, not set up and not manipulated. That's because those are news photographs.
The purpose of editorial photography is different, as they illustrate a story.
I started my photography career in the Illustrations Department of a daily newspaper. It was our job to produce photographs illustrating the story they were to be published with.
Not every story and photo in a newspaper is hard news. Most are not. Most are human interest stories. These are often about people or events in the community. To illustrate this type of story well, you generally need some set up.
For example. Maybe my assignment was to photograph a portrait of a soccer goalkeeper the paper was running a story on. Rather than making a plain portrait I would ask the goalkeeper to put on their jersey and gloves and bring a ball to hold.
This way the photograph contains strong visual reference to what the person does and what the story is about. I have manipulated the situation. And I have staged the photo. This is, however, still an editorial portrait because it illustrates a story.
Editorial Photography vs Photo Journalism
There is a difference between editorial style photos and photojournalism. Photographers working for newspapers or news magazines will usually produce both styles. The nature of the story they are covering will determine the style.
Photojournalism is generally hard news photography. Any manipulation is not acceptable. A journalistic photographer should not set up or stage a photograph in any way.
There are also very strict guidelines for post-processing allowed in journalistic new photos. You cannot post process a news photograph in a way that alters the meaning or content of the image. News publications have varying standards and policy about the level of acceptable manipulation.
Strong industry competition and the desire to have their work known can ruin a photographer's career if they break the rules. There are frequent stories of photographers who have pushed the boundaries and broken the rules.
As I explained earlier, editorial photography illustrates a story. In this genre of photography set up and staging are acceptable common practice. Digital manipulation of editorial photos is sometimes acceptable.
The photographer usually has some creative input into the photograph's design. Choice of location, props and the way people pose all contribute to the story.
Working as an Editorial Photographer
The World Press Photo Foundation recently took an international survey of editorial photographers. Respondents typically said they loved their work. But they struggled to generate adequate income from their photography.
It's difficult to generate enough income as an editorial photographer. Especially when you are first starting out. A lucky break can, in fact, make a huge difference. And if it's what you want to do, go for it!
Seek the enjoyment many editorial photographers find in the genre. Make the most of the skills you have doing something that you love. For me, it was a far better option than working in a warehouse, shop or office.
These days newspapers and magazines have fewer photographers on staff than in the past. I had a lucky break landing a job at a daily newspaper. At first, I was just doing desk work, running errands and such. I was working in the Illustrations Department, and that is all that mattered to me.
Every now and then I would receive an assignment. Usually, a job that none of the photographers wanted. Like taking a new head and shoulders mug shot of a politician or businessman. Other times, when all the photographers were on assignment, I would cover breaking news.
This was a fabulous training ground. There was never a question of coming back without a publishable photo. The pressure was immense at times, but a good inspiration to do well.
Six Qualities of Good Editorial Photographers
1. Always Follow the Brief
If your assignment is to cover a rugby game, do it. Don't decide to cover a tennis match because you find it more interesting.
If your brief is to illustrate a story on plastic waste pollution, make sure your photos are clear in their meaning. They must support the story. There would be no point in returning to your editor with photos of glass waste or vehicle pollution because these would not be relevant.
2. Consistently Generate Good Photo Concepts
It's not merely a matter of knowing how to use your camera. You must be able to come up with story and photo concepts. You need to plan these through carefully. Make sure they are practical and have a set of compelling images.
Stay close to the news happening in your area, or where you can easily travel to, and you'll come up with relevant story ideas.
Being a dependable supplier not just of good photographs, but of great story ideas, will sell you to an editor.
3. Punctuality Is Crucial
You will need to meet deadlines. There is no point in producing awesome photographs if you don't deliver them on time. Missing a deadline is unacceptable.
Slowing down, when you are able and without deadline pressures, is necessary too. Take time to think about and gain a better understanding of the story you are illustrating. Consider your options for how you can portray it photogenically. Choose your equipment well and employ the best photographic techniques you know.
4. Take Your Work Seriousky
Research, connect with people, understand them. Be passionate about your work.
A relaxed or removed attitude can mean unappealing results.  This is especially true on bigger assignments where you must produce a significant body of work. Stay close to your work. You will find it most rewarding because you will be producing the best photos you can.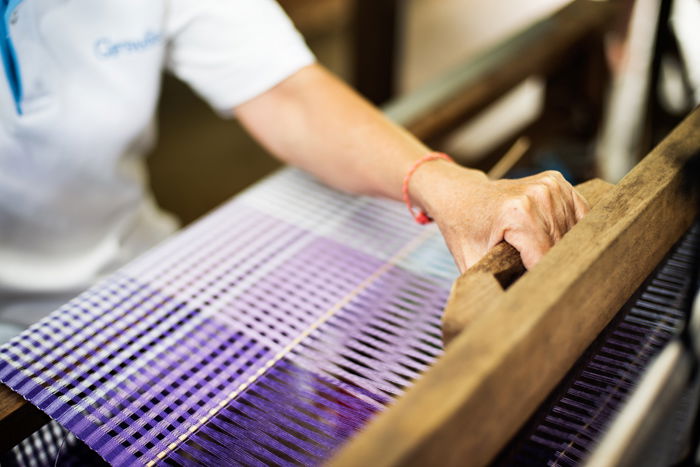 5. Have a Diverse Skill Set
You will have to produce publishable photos of whatever you are assigned to. You may have to photograph sports, politicians, destitute families, foreign refugees, and celebrities.
Be diverse in your technical abilities also. Know how to record and edit video. Carry a GoPro with you. Use your smartphone when needed.
6. Learn How to Post Process Editorial Photography
You will need to know what is ethically acceptable and what is not and follow those rules. Additionally, delivering well post-processed photos that follow the guidelines is not enough if you don't do so in a timely manner. Be fast but don't compromise on quality. This will mean new assignments coming your way.
Conclusion
Editorial photography can mean different things to different people. If you are selling your photographs you need to have a good understanding of the various license types. This means knowing what editorial or commercial licenses involve, and the individual publishing restrictions that come with both.
At the end of the day, choosing to work in an editorial style is all about illustrating a story. Whether or not your photos will be published with accompanying text, they must tell a story on their own.
Want More? Try Our Beginner Photography Course
Do you want to master the basics of photography so that you can take stunning photos in any situation?
If you don't know which settings to use, you will often miss capturing beautiful moments.
But cameras are complicated and it's hard to know where to start. That's why we created this course.