Fashion photography is everywhere. You will see hundreds of images a day of men and women dressed-up (or down), showcasing clothing, accessories, and footwear.
Fashion photography grew into being a big part of the art world.
It is one of the biggest, most profitable areas of photography. Whether it's New York, Paris, or London, the major fashion houses and fashion magazines are looking for fashion photographers.
eBooks and Courses for Everyone
What is Fashion Photography?
The world of fashion photography is fast-paced. It focuses on portraiture, posing, extensive lighting, beautiful locations and clothing.
This genre is evolving and changing as many photographers find their own aesthetic.
You may have heard of Mario Testino, Jurgen Teller, Nick Knight or Helmut Newton. But there are thousands of other photographers trying to make a name for themselves.
Like most areas, you need time and patience to learn. If you're interested in learning all about fashion photography, from equipment to poses to post-processing, keep reading this guide.
Camera Equipment for Fashion Photography
Camera equipment in fashion photography is important. But it all depends on what you are doing with the final images. Are they for editorial purposes?
Will they be blown up and shown on the side of buildings? Or is the sole purpose to be shown on social media for the online world?
All these questions influence your equipment needs. If you take fashion photography seriously, you will be looking for either full frame or medium-format cameras with higher resolution.
Like most areas of photography, there is no perfect camera. There might be a perfect camera for you.
And there might be a perfect camera for the kind of fashion photography you would like to do.
In this diverse genre, lighting, clothing and hair and makeup might be more important than the camera itself. This article lists the best picks of DSLR.
There are other types of cameras that many professional photographers use, such as medium or large format. Some fashion photographers stick to shooting film.
At the end of the day, your camera choice depends on the types of fashion photos you take.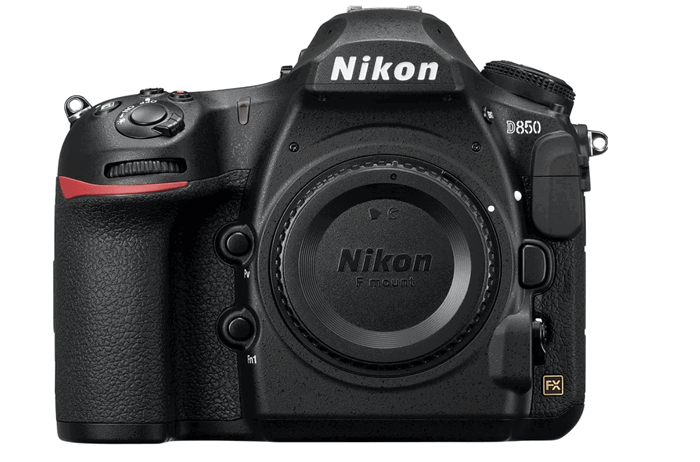 A lot of people feel that they do not have the right equipment. It is easy to forget that at the end of the day, a camera is a camera.
When it comes to fashion photography, the lighting, hair/makeup, and post-processing contribute to the final image.
Whether you photograph with a $600 or $6000 camera, you still need many other factors.
Photographing with a smartphone nowadays is also an option. This will allow you to photograph in a studio or hit the streets.
Some of the latest smartphones have exceptional cameras. This means that you don't need to buy more unless you want to. You can even do retouching on your phone.
Read our article about smartphone fashion photography.
Apart from your camera gear and lenses, there are other things you will need. Chances are you won't only be photographing in the studio.
Fashion shows would be obvious choices of where else to photograph. This is an area where a monopod becomes very handy. This is great if you don't have space for a tripod.
Diffusers and external flashes are also essential for fashion photography. Moreover, using a battery grip would be a great help.
Check out this article to learn more about the tool kit you need as a fashion photographer.
The Best Choice in Lenses for Fashion Photography
Many people swear by their 50 mm lens. But what about 35 mm? This is still a popular choice for street and fashion photographers alike.
Probably because it gives you a good working distance. It allows you to get close, but not so close that you make the subject anxious.
35 mm means you can also fit into a studio, as most are converted spare rooms. Perfect for small cramped spaces where you can't step back.
The 35 mm lens tends to be a little more expensive than a 50 mm. This is partly due to complex mechanics inside the lens.
Have a look at this article for more information and whether you should choose 35mm or 50mm prime lens for your fashion photography.
The age-old argument of prime lenses versus zoom lenses. There is no simple answer. They both offer you something a little bit different.
Comparing an 85 mm prime lens to a 70-100 zoom lens is only similar in the way that they both shoot at an 85 mm focal length.
Yet, the 85 mm prime lens will be sharper and will give you a faster, larger f/stop, such as f/1.4.
The zoom, although versatile, is less likely to have such a large aperture. Or if it has one, it is more expensive.
The quality when shooting at 85 mm might not be as sharp either. Keep in mind that for studio photography, you don't always have to own a lens with a super-wide aperture.
Have a look at our article to see why we recommend both if you can afford it.
This extensive guide shows you every different lens there is that you can use for fashion photography.
Each lens will give your images a different and unique look. So get out there and experiment.
There are no magic camera settings that will take that perfect picture for you. Luckily, you can set your camera up to meet you at least halfway.
The main thing you should do (and continue to do all the time) is to always shoot in RAW. This store's more photographic data in the image and gives you more 'play' in post-processing.
If you use manual mode in RAW, it is better to underexpose than to overexpose. You can correct it later on in post-processing.
White balance is very important. This is something you need to do before the show has started, not when the show is in full swing.
Be a scout, and make sure you are prepared. Read our article for the best camera settings for fashion portraits.
Fashion Photography Lighting
Lighting is one of the most important areas to consider in fashion photography. Whether you are are using a studio space or photographing with natural lighting, you will need to master the conditions.
Even using a simple set-up with one Speedlite needs preparation and practice.
There are many different lighting systems available. Big, powerful units like strobes would be used in a studio and plugged into the wall.
Smaller versions, known as Speedlites, are portable and run off AA battery power. This thorough article gives you all the information you need to get started.
Lighting terms might be thrown around if you are assisting a fashion photographer. Knowing them is essential.
This in-depth guide will let you know what a backlight is. It will also tell you the difference between a bounce and catchlight.
Maybe you need to use some gels for color, or you need to diffuse the light.
High key, loop lighting and spill light are all different things too. Check out our article to figure them all out.
This is the fun part of fashion photography, and the most labour and research-intensive.
This guide is here to help you understand what lights will have what effect on your subject.
Some photographs are lit in a simple way.  Others can have up to and including 6 different lights to light the background, the hair, the face et al.
They always start with one light and work up to the multiple lighting setups, testing the effect as they go. Sometimes, less external light is more.
Reflectors are a cheap and easy way to add more light to your portrait photography.
They are cheap, lightweight and easy to use objects. No batteries required, meaning they can go anywhere.
There are many different types you can buy. Most will come with combined styles, such as gold, silver and diffused. They all have a different effect on the added light hitting your subject.
Read this article on how to use a photography reflector to enhance your pictures.

How to Shoot Fashion Photography
Shooting fashion photography can be challenging. There is a lot of research involved in finding the right person to photograph and then posing the model.
When the day comes, you need to organize the team (if you have one). Stay in high spirits as you manage the model and their personality for hours.
It is exhausting, mentally and physically tiring. Then comes the editing that can take a long time.
Yet, your hard work will pay off and you will be happy with the results and the money you made.
Show up and shoot. These are the watch-words of this industry. Those who put the effort and time into practice and research will get ahead.
First and foremost, you need to take good photographs. To get there, you need to command this high-pressured work environment.
Meet and discuss ideas with agencies that manage the models. For inspiration, understanding how a fashion shoot works in its entirety, try assisting. Check fashion magazines and the work of famous fashion photographers for more ideas.
Read our article for more ideas on getting started in fashion and model photography.
Some might see fashion and glamour photography as the same genre. In reality, fashion photography is about selling a lifestyle, whereas glamour photography sells the model.
If the images show a half-naked girl looking provocative, then the chances are that they are not fashion photographs.
The three styles of fashion photography you could end up being a part of are catalog, editorial or high-fashion. Catalog fashion photography is more of an information image.
The wardrobe is in focus, the mood is very subdued, and everything is clean and simple.
Editorial fashion photography looks at the model in an environment other than a studio. It looks at a lifestyle, where styling is everything.
High-fashion photography is where the most amount of money is spent.
These can be very big productions, where the wardrobe could be fantasy-esque with the whole focus on one powerful image.
Check out this article to learn more about the different types of fashion photography.
Working with models might be a little daunting at first. Fashion photography is a little different from portraiture. Here you need to tell a story.
These images flow by keeping the same mood through similar settings and atmospheres.
Give good feedback and show the model your work. This will help her confidence more than just telling them they are doing great.
Although you should do that too, even if it's not going so well. Be respectful and never touch the model without permission.
Don't over complicate things, keep a good rapport and everything will go fine. Learn more about how to find and work with models.
The composition is very important in any style or genre of photography. It can be the saving grace to any of your shoots.
They allow the subjects and settings to look more interesting and professional compared to an image snapped in a random way.
Fashion photography is no different. We use composition to enhance the subject and to guide the viewer's focus.
Read our article here for tips and ideas on how to compose your fashion photography images.
Photographing a fashion show could be one of the most exciting assignments. Don't get too drawn into the buzz of it all, you are there to work.
Make sure you are prepared. Look at the environment, what is the temperature of the light, and how does it fall on the area.
Work out a good white balance and have your camera ready to go. Network as much as you can, so have lots of business cards or information to hand.
As the models will be walking, you need to freeze-frame them. This is best done with high shutter speeds.
No movement here, unless you have everything you need and feel a little creative surge.
Read more of our article for the best advice, getting you shooting the show with confidence.
A lookbook is a term that you'll hear from time to time as a fashion photographer. You might have already been approached to shoot one.
As you are working with small, independent clients, the budget for these projects can be very small. Others might not have a budget at all.
We have all the tips you'll ever need on how to create a professional lookbook on a budget. You only need some time, creativity and our article.

How To Pose for Fashion Photography
Posing a model can be tricky, especially if they are just starting out. They are looking at you for guidance.
This is where you will need to direct them with confidence and self-assurance. Communicate with them as much as you can without going overboard.
Research and use mood boards and magazines for inspiration, so you have a clear idea of what you want on the day.
Check out the work of famous photographers like Helmut Newton. Use traditional poses from paintings and statues.
Communicate with the team and the model beforehand so they also have time to prepare.
A lot of research (yes I said it again) will be needed to find out what you want to show with your images.
Is there a mood or feeling you would like to portray? Well, the poses need to fit into those atmospheres.
Hands are an interesting area to work with as they could be doing anything, anywhere.
The idea is that they should be relaxed, slightly bent at the joints and fingers spread slightly apart.
The chin is one of the most important areas to look at. For women, and especially men, a clear and defined jawline is a necessity in fashion and portrait photography.
You don't want to add extra weight to the model or to make something unattractive distract the viewer.
Bring the forehead out and down, so that the jawline pops just enough that it has created a stronger line.
This extensive article gives you ideas that will help your fashion photography shine.

There are poses that emphasize feminine curves and highlight the best bodyparts of your model. For example, when your model is leaning against a wall, she creates a relaxed yet effective posture.
Or you can ask her to look over her shoulder which creates a mysterious yet inviting pose. Putting one hand on a hip will make your model look confident and say the message: girls run the world!
Read our article for the rest of the best female poses you can choose for portrait and fashion photography.
There is a big difference between posing men and women. When you photograph male models, you often want to emphasize their masculinity.
A man needs to look strong, tall and fit. You don't want to highlight curves as you do for female models. Instead, you want to emphasize angles and power.
You want to highlight the jawline to emphasize masculinity. You could also ask your model to squinch to make him look more mysterious and attractive.
Check out our guide to learn more about the best male poses.
Posing hands is one of the hardest parts of fashion photography. Professional and confident models know where to put their hands to look amazing.
However, a model who has less confidence or experience often have hard times with posing their hands. This is when you have to direct them to make the image look good.
You can ask them to put their hand gently on their face. Avoid poses where hands are pushed against the body and make body parts look squishy.
You can position the model's hands to highlight attractive body parts. Learn more here about posing hands.
Fashion Photography Models
At the beginning of your fashion photography career, you often have to search for models. You need to build a portfolio, and you have to have models who pose for you.
You might have all your camera equipment and have a studio set-up. But how to find that perfect model? Each person has a different aesthetic and style, so casting is very important.
When you look at the portfolios of potential models, look at their previous work. This will tell you if they have a variety of styles and looks.
A versatile model allows multiple looks and moods. They offer far more than a model who only has one look or style in their portfolio.
Looking for a model that is inspired by your concept would be very beneficial. Maybe they have shot something similar, so they know what you are looking for and can pose accordingly.
They could even bring ideas to the table. There are a few things to look out for when dealing with models.
Read our article for tips on choosing the right fashion photography model.
To build your fashion photography portfolio, you can start by doing TFP work. TFP stand for time-for-print or time-for-portfolio. You and the model are working to enhance the portfolio of both of you.
TFP work is an excellent solution when you don't have clients paying you for taking pictures. It's also a great opportunity for learning how to work with a model.
Plus, you can use it as a chance for networking which can lead to your first assignment. Check out this article about the best ways to get models for TFP work.
Model Mayhem is a website where you can 'shop' for all kinds of photoshoot talent. You can look for models, photographers, makeup artist, hairdressers, stylist, etc.
There are many similar websites such as One Model Place, Model Management and Portbox. However, Model Mayhem has a large number of users, and most of its features are free.
Read our guide and learn everything you need to know before using Model Mayhem.
Inspiration
Every photographer needs inspiration and new ideas. In fashion photography, you can look for ideas in fashion magazines and by looking at other photographer's work.
You can also check social media platforms of fashion brands and model, and read fashion blogs for the most up-to-date photography trends.
Finding new ideas is one of the biggest challenges of fashion photography. It's a smart idea to flip through magazines and check fashion blogs often to find inspiration.
We collected 30 stunning fashion images to help you with the creative brainstorming. You will find diverse photographs on our list. We cover everything from iconic pictures to Instagram uploads.

Fashion photography is a vibrant field. It is one that covers all sorts of styles, techniques, flairs, and settings.
To help you on your quest of interesting and stunning fashion idea, we have created a list of the top 21 famous fashion photographers.
You can take a lot of inspiration and ideas from our article, so what are you waiting for.
https://www.instagram.com/p/BmitKSTAt6X/?utm_source=ig_share_sheet&igshid=17a9duv12d9d5
Your fashion photography might not constrain to traditional techniques and posing. If not, you are looking to be more artistic and creative.
In our article, we look through ten of the best tips on how to add that flair into your shoots.
For example, you can change the perspective or angle in which you shoot. This way, you can help to make the resulting image more interesting. Give it a try.
For all other tips, read our article here.

Post-Processing Fashion Photos
Having a good workflow is a priority. After shooting your images in RAW, the files need to be taken from the CF or SD card and imported into your laptop or computer.
Bring them straight onto into your desktop without using any programs such as Photos or any other program. Create relatable folders for better organization of the files.
Copy the images as soon as you have a chance to an external hard drive. Bring the original images into Adobe Lightroom or Bridge for reviewing the images.
In Lightroom, you can even create a contact sheet to show a selection of images on one page.
Go through this article for in-depth steps and tips for a faster editing workflow.
Retouching is an essential part of commercial fashion photography. The editing work can make or break a commercial fashion image.
You can use different editing software such as Photoshop, Lightroom or Capture One Pro.
Read our article to learn the best retouching tips for commercial fashion photography.
Retouching skin is a time-consuming art. Many photography editors can work on this one area for most of their time. The first rule is to never blur the models' skin.
You might be tempted to use this to eliminate blemishes. However, the skin has a texture that will look fake and overworked if blurred using a tool.
The second rule is to never work from a background layer. It is a bad habit and is destructive. Copy the layer and work from that instead.
Often, the skin is edited in two steps. First, fix the blemishes and distracting parts of the skin using the heal/clone stamp.
Be careful not to remove any characteristics of the face or skin, as a beauty spot can really define a face. You shouldn't overdo editing because it will make the face look artificial.
Go through this step-by-step article for help on creating stunning fashion photographs.
Conclusion
Fashion photography is a fun and competitive field. Everyone wants the fame that comes with the fashion industry. Not everyone can deal with the high pressure that comes with this world.
Use this complete guide to master fashion photography and succeed in this glamourous field.


eBooks and Courses for Everyone