Model Mayhem is every photographer's best friend when it comes to looking for models. It has a large pool of talent to choose from, and you can use most of its services for free.
If you're interested in trying it, here's everything you should know before using Model Mayhem.

Portrait Photography Skills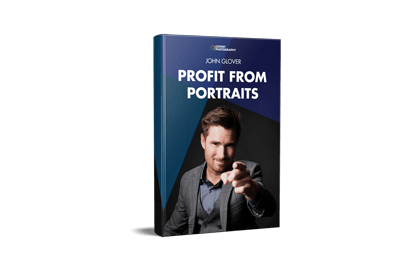 Profit from Portraits
Learn how to make money from your photography with this comprehensive guide.
What Is Model Mayhem?

Once you start doing portraiture or fashion photography, you'll be hearing about Model Mayhem a lot. If you're not sure what it's about, it's a one-stop online shop for all sorts of photo shoot talents.
Everyone from regular enthusiasts to professional photographers uses the website to look for:
Models
Photographers
Makeup artists
Hairstylists
Wardrobe
Retouchers
Artists/painters
Publications
Casting Directors
Event Planners
Advertisers
Filmmakers
Body Painters
Clothing Designers
Approved Agencies
Digital Artists
There are plenty of sites like Model Mayhem such as One Model Place, Portbox and Model Management.
What makes Model Mayhem stand out is the number of people you can find no matter which part of the world you're in.
The more options you have, the easier it will be for you to scout for the perfect talent.
Another advantage of Model Mayhem is that you can use most of its features for free. Even as a non-paying member, it lets you browse for talent, add them as a friend, and message them to collaborate.
The only caveat is that you can't send them anything until they approve you as a friend. But it's okay since they'll most likely accept your friend request if they're interested in working with you anyway.
Read the Safety First Information

One of the reasons why Model Mayhem is so popular is because people trust it. I've been using the website for over ten years, and I've never encountered anyone who wanted to hurt or scam me.
But that doesn't mean you should let your guard down altogether. After all, you're dealing with people you haven't met before.
If it's your first time using Model Mayhem, click on the Safety First link. There, you'll find guides to help protect yourself from scams and unprofessional behaviour.
According to the Safety First page, the first step is to check references and verified credits of Model Mayhem models. It helps you confirm that the person on the web page is the individual you will be meeting with.
It's also crucial to tell someone about your photo shoot plans. That way, your friends or family know where to find you in case something happens.
The site also advises keeping your financial and personal information private. To avoid scams, you should avoid messages that contain third-party links. If you receive one, flag it immediately to notify the moderators.
Reading the Safety First page can be intimidating. But you shouldn't have any reason to be afraid especially if you follow the guidelines.
For the most part, most people you find on Model Mayhem are trustworthy and respectful. But In case something bad happens, at least you know what to do.
Use the Browse Section to Narrow Down Your Search

The first and one of the most crucial steps in using Model Mayhem is filling out the Browse section. This is where you search for members and narrow down your requirements for the shoot.
First, you'll need to choose the artist type in the drop-down menu and select the talent you're looking for.
As you scroll down, you'll see all sorts of selections such as genres, compensation, and experience. It even lets you choose the age range, height, ethnicity, hair color, skin color, and eye color.
But perhaps the most essential section you shouldn't forget is your location. There are hundreds of thousands of models around the world that are registered to this website.
Make sure you select your country, state, city, and zip code. This is also where you can choose the radius to find your pool of talent. If you're looking for someone close by, choose 8.05 km.
If traveling distance doesn't bother you, you can even go as far as 160 km.
Check Model Mayhem Reviews and Verified Credits to Avoid Scams

So how would you know if the person you want to collaborate with for a fashion shoot is real? The simple answer is to look at their reviews and verified credits.
I've already mentioned it briefly under the Safety First section. But this time, we'll go through the details to better understand the process.
Model Mayhem reviews are testimonials of people who worked together. These short blurbs give you some idea of how it's like to collaborate with the person.
Do they always arrive on time? Do they behave professionally? Are they excellent at posing? Those are just some of the questions you can answer by reading the reviews.
If you want a quick way to confirm a person's identity, look for the Verified Credit badge. Verified Credits are just like regular reviews. The only difference is that it features photos that prove that the people involved actually collaborated.
Nevertheless, just because a model doesn't have Verified Credits doesn't mean they're not trust-worthy. Some of them may also be new to the site like you without any reviews whatsoever.
It's all a matter of listening to your instincts. Use those testimonials to help you make a decision, but don't make them be the only criteria to find talent.
Communicating With Potential Models on Model Mayhem
It's crucial to send your talent a detailed message about the photo shoot. To gain trust, tell them a little bit about who you are and what you do. Also, invite them to look at your portfolio so they'd have some idea of what you like to shoot.
The next step is to guide your talent through what you'd like to do for the shoot. Be confident and give a compelling reason why they should collaborate with you.
Tell them about your concept and don't be afraid to ask for ideas.
You should be aware that Model Mayhem has a rather basic messaging service. It allows you to send messages and attach files, but that's about it. Once a model agrees to work with you, give them your email address. That way, you can communicate with each other even when you're not logged on to the website.
And while you're at it, feel free to give the model your phone number as well. It's better to know that you can at least call or text them even when they're offline.
Just remember to stay professional when messaging your talent. Some people tend to forget that Model Mayhem is a portfolio website, not a dating service.
How to Pay a Model

Before you contact a model, go through their profile and find out what they want for compensation.
If it says "any" or "depends on assignment," it could mean they're willing to work with you in exchange for images. People involved in freelance photography often call it Trade For Photos or TFP.
If their profile says "paid assignments only," try to look at their profile and see how much they're charging. The terms depend on the model, but most get paid by the hour and have a 2 to 4-hour minimum.
Feel free to tell them what you're willing to offer and make sure you're on the same page. If they're willing to work for "free," what do they want in return? Photos? Free wardrobe?
Make sure you agree on the terms before you continue with the collaboration, even if it's TFP.
What to Do When a Model Doesn't Show Up
You need to expect that at some point, someone you found on Model Mayhem may stand you up. Yes, we know it's unprofessional, but that's what happens sometimes when you deal with non-professionals.
Since they're not bound by contracts or talent agencies, they may decide not to go  at the last minute and there's nothing you can do about it.
To lessen your chances of models not showing up, talk to your talent. Ask them to confirm a few days before the shoot. Also, send them a message the night before the shoot and a few hours before you go to your location.
You don't have to annoy them. Just remind them when the time comes so they don't forget.
Should You Purchase a Model Mayhem Subscription

Model Mayhem used to offer a lot of perks to their non-paying users when they first started. Back then, they used to let free members send messages to up to 5 non-friends. And for the most part, that was enough for most people to look for the right collaborators.
These days, you can't message people who aren't your friends on the website at all. That means you can't ask someone you like to collaborate with if they don't approve your friend request.
So if you're serious about expanding your portfolio, pay for Model Mayhem's services. Get a premium account for $6 per month if you expect one or two photo shoots every month.
It's enough to give you up to 100 private messages to non-friends every month. It also allows you to create 25 casting calls per day. And instead of having only 50 images in your portfolio, you now get to post up to 100.
If you intend to do a lot of photo shoots, then consider getting VIP. Unlike the Premium, it has unlimited casting calls and private messages to non-friends. And instead of 100 photos in your portfolio, you now get to have 500.
As you can tell, this is more for professionals who handle several projects per month. Only switch to it once your volume of work starts going up.
Conclusion
Like any platform, Model Mayhem has its share of pros and cons. But if you're still starting out, this is one of the best online tools you have as a photographer.
Now that you know its capabilities and limitations, at least it would be easier for you to use it to your advantage.
We have a great article on Best Model Poses for Fashion Photography or beautiful milk bath photography to check out next!

Portrait Photography Skills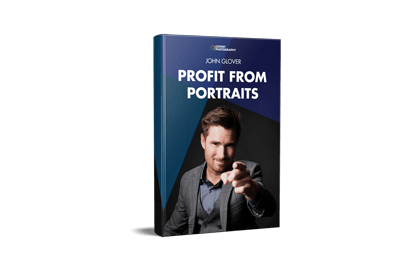 Profit from Portraits
Learn how to make money from your photography with this comprehensive guide.