Is Adobe Portfolio the answer to the problem of building your photography portfolio? With so many content creators out there, it can be easy to get lost in the crowd. And if you're serious about selling your skills, you probably can't just rely on social media.
There are many options out there, but if you're already using Adobe Lightroom, then maybe its integration with Adobe Portfolio will be just what you need to make the jump.
After all, if you can't make your images look good and make them easily accessible, then you're at a disadvantage. So let's see what Adobe Portfolio has to offer.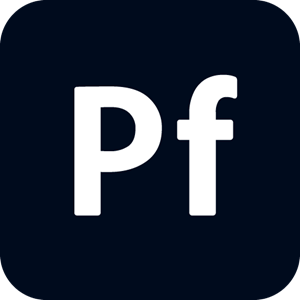 Looking for a website-building software that's easy to use and optimized for photographers? Look no further than Adobe Portfolio – the perfect solution for showcasing your work.
How to Build an Adobe Portfolio Website
There are two options. You can build a website for your photography portfolio from scratch. You can either do this yourself if you're a programmer or hire someone to do it for you.
Or, you can look for a platform that hands you the tools to do it yourself.


The platforms work in a similar way. You subscribe and they offer you a bunch of templates to choose from. You can then customize those templates and set up your photo galleries.
The difficult part, usually, is picking the right platform for your needs. How much are you willing to pay? Do you want to sell prints? Do you need a blog?
If you're already paying for a Lightroom subscription, Adobe Portfolio might be the platform you need.
What Is Adobe Portfolio?
Adobe Portfolio comes free with any Adobe Creative Cloud plan. It allows you to build a portfolio website quickly to showcase your creative work or photography.
Adobe Portfolio is one of the best solutions if you want a personal portfolio website but don't want to put too much work into it.
It comes with elegant themes optimized for photographers, graphic designers, or even illustrators.
Your Adobe membership includes unlimited hosting and bandwidth. You can upload as many photos as you'd like.


Adobe Portfolio links to Adobe Lightroom using collection sets. Updating a gallery is very easily done by adding or removing images from the collection.
You can also customize your site with a personalized URL, analytics tracking, Adobe Fonts, and password-protected pages.
Adobe Portfolio also supports responsive design. This ensures your work looks great on all screen sizes.
It might not be as flexible as many other platforms but there are many advantages to using it.
The Pros of Using Adobe Portfolio
If you're already working with Lightroom, there's no doubt you should take a look at Adobe Portfolio first. See if the pros outweigh the cons before looking at other options.
Adobe Portfolio Themes
There are 8 Adobe Portfolio themes available. Each comes with a modern and slick look and feel. Other platforms offer more themes. Having too many options makes it a lot harder to pick one.
You can customize and edit each theme in Adobe Portfolio. But you are limited to the basic look and feel.
The interface is easy to use. You don't need any knowledge of HTML or coding.
You can also change Adobe Portfolio templates at any time. There's no pressure to pick the right one from the start.

Lightroom Integration
You don't need to export images and upload them individually. Just pick a Lightroom album using the Adobe Portfolio Interface. They'll display automatically on your website.
Here's another huge advantage. How often do you re-edit a photo? I know I do it a lot. In many website galleries, a new image edit would mean uploading it from scratch.
Adobe Portfolio tackled that problem. All your Lightroom edits sync to your Adobe Portfolio pages. They can be updated on your website automatically.
This is one of the main reasons why you should choose Adobe Portfolio over other platforms. It fits within a Lightroom workflow.
Customize Your Website Content
You can create content pages right from within Portfolio. Use it for an "About" or "Pricing" pages. Edit these pages by adding blocks.
These blocks can contain text or images with captions. And you can re-arrange them by dragging and dropping.
After creating a custom page or gallery, a floating menu lets you edit the characteristics of the elements. You have to get used to it but it allows you to change colors, fonts, and headers in a few clicks.
Automatically Resizes Your Photos
Adobe Portfolio automatically reduces the resolution of the image to optimize load time and viewing.
This makes it less likely for someone to steal your photos. And you don't need to worry about optimizing your photos for the web.
It also means you don't really need watermarks over your photos. You can still add them if you want to. Here's how.

Custom Domain Name
Adobe Portfolio also allows you to use a custom domain name. Do keep in mind that this will cost money. You'll need to use a third-party site to host the domain name.
You should be able to find a host for around $15 a month.
The Cons of Using Adobe Portfolio
Selling Your Photos
You cannot sell your photos directly from the platform. That's a problem for a lot of photographers. Selling prints is still popular to make some extra money.
If this is the case for you, then Adobe Portfolio might not be for you.
General Flexibility
Adobe Portfolio looks great. But there are not many templates to choose from and they're not very customizable. The templates within Adobe Portfolio don't give you access to CSS for example.
You can change the colors and fonts of the Adobe Portfolio theme but your options are very limited.
If you have a design in mind that you want or need, you might want to look at other platforms or build your own portfolio website from scratch.

Conclusion
It's easy to think that social media is sufficient to get your work out there. But there are a few disadvantages to using just social media.
You always have to work with the tools the platform offers and accept how it presents your work. There's no personalisation and social media rides the wave of trends. Tomorrow, your work might not reach as many people as today. The ever more prominent advertisements are also not very aesthetically pleasing.
There are always going to be potential clients who want to see your work on your own personal website. It looks more professional and shows more about you than just your work which could be the determining factor in landing a job.
Adobe portfolio is a great choice for beginners or for semi-professional photographers to create their photography portfolio. Even pros could see huge advantages in using Adobe Portfolio because of the Lightroom integration.
If you're already using Lightroom, try it out for free to find out if it's the right choice for you.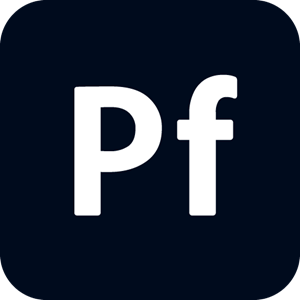 Looking for a website-building software that's easy to use and optimized for photographers? Look no further than Adobe Portfolio – the perfect solution for showcasing your work.