The photography world turns quickly, with new product releases rendering old equipment obsolete. But through the years, two names have held themselves at the top of the camera mountain. They are Nikon and Canon.
The Nikon vs Canon debate has raged for years. But which is the better brand? We'll be honest with you. Either can claim to be the outright best camera manufacturer. And both have their specialties. And this means both brands have many loyal users, fans, and supporters.
We'll take you through the strengths of Nikon and Canon. We show you where each brand excels. And you'll find out which brand is best for you. At the end of the article, we also share our favorite cameras from both Nikon and Canon.
The Nikon vs Canon Debate
The debate comes from those photographers wholly devoted to one or the other. Canon and Nikon are the two most popular and widespread camera brands. So it's natural that the most significant discussion is around them.
In the golden age of film photography, the Nikon vs Canon debate was much less prominent. There were plenty of excellent cameras, and they all offered something different.
But a lot has changed since we entered the age of digital photography. Now, the majority of photographers you see in the wild have a Canon or Nikon camera. And that's true for photographers of every level. Both manufacturers have a wide range of camera models for amateurs and professionals.
Canon and Nikon dominated the DSLR market. Few others could compete. But with DSLRs on the way out, Canon was the first to move to mirrorless cameras. Nikon wasn't far behind in making the transition. But Canon still has a few more mirrorless models than Nikon.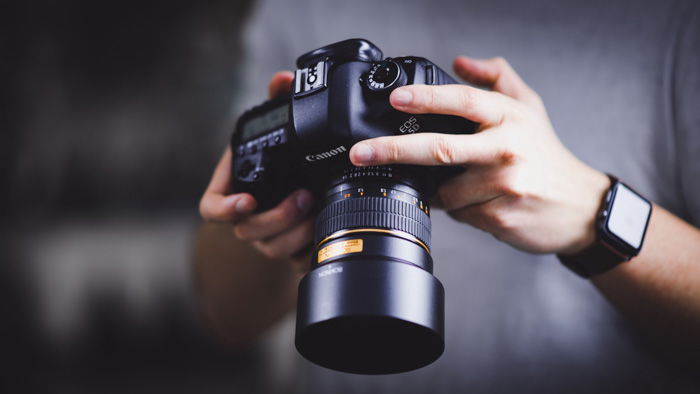 A Very Brief History
This section looks at a very brief history of both camera brands. In a few paragraphs, we'll take you from each company's starting point to the present day.
Nikon
Nikon is a Japanese company founded in 1917. They originally made lenses for optical equipment such as microscopes and binoculars. They even made lenses for the first Canon cameras.
It wasn't until 1948 that Nikon started making cameras for the Japanese market. Their first line of cameras were rangefinders, similar to those of Zeiss and Leica cameras. But in the late 1950s, Nikon dedicated itself to the F series.
Nikon F series models became some of the most popular cameras from the 1960s right through to the 1990s. The Nikon FM2 is still considered one of the greatest 35mm cameras of all time. Film photographers still hunt them down today.
At the turn of the millennium, the world went digital. And so did Nikon. In fact, their line of digital SLR cameras became leaders in the industry. Along with Canon, Nikon owned the DSLR market.
But recently, we've experienced more shifts in the photography sands. DSLRs are fading into memory. And all the major camera brands are focusing on mirrorless cameras. Nikon was slow to adapt. But they've caught up and have some of the best mirrorless cameras you can buy.
Canon
Canon is a Japanese company originally founded under the name Precision Optical Industry Co. Ltd. They were specialists in optical lenses. And they developed their first prototype 35mm camera in 1933. Then in 1947, they dedicated themselves to cameras and lenses, changing their name to Canon Camera Co.
Like Nikon, Canon started by making rangefinder cameras in the 1950s. But in 1965, they introduced the Canon Pellix. This was their first single lens reflex (SLR). And a real game-changer for the photography industry.
Canon went on to produce some of the most popular and widely purchased SLRs in the world. The Canon AE-1 is a rival of the Nikon FM2 for the greatest 35mm SLR of all time. It's another popular choice with film photographers today. We even did a full review of the Canon AE-1.
From the late 1990s to the 2010s, Canon dominated the DSLR market. Like Nikon, they had DSLRs for beginners, enthusiasts, and professionals. But as the DSLR market declined, Canon was quicker to react than Nikon. And they now have a wide range of mirrorless cameras.
Nikon vs Canon—Lens Mounts and Lenses
One of the biggest reasons why Canon and Nikon are so popular is their lenses. Both brands make industry-leading glassware. And they have extensive catalogs of lenses for every type of photography you can imagine.
Lenses for DSLR Cameras
Canon's EF range goes back to 1987. And EF lenses are compatible with their DSLR camera models. If you're a Canon DSLR user, you have an incredible amount of lenses to choose from.
Likewise, Nikon's F-mount lenses for their SLR cameras began in 1959. That means you have a long list of photography equipment that would still work on your modern digital camera.
The main difference between Canon EF and Nikon F lenses is the autofocus. With Canon, all the EOS lenses have autofocus. But only Nikon AF-S lenses have autofocus.
It is also worth noting that even non-AF-S lenses work on Nikon DSLRs. But you have to focus them manually.
Nikon removed the autofocus motor from their entry-level DSLRs to keep their cameras smaller. This means you can't use autofocus from older Nikon AF-S lenses if you have an entry-level DSLR.
In contrast, Canon has always put autofocus motors in the lenses, not the bodies. That means you get to use older lenses with most camera bodies.
Canon uses two main types of autofocus motors in their lenses. The older lenses use the Stepping Motor (STM). And newer ones have the Ultrasonic Motor (USM), which is faster and quieter. You still find the STM motor in some new lenses. But these are prime lenses with a short focal length.
You can read our full article on Canon USM vs STM lenses if you need more information.
Lenses for Mirrorless Cameras
As we are well into the mirrorless camera era, both brands now have separate lines of mirrorless lenses.
Canon RF lenses are compatible with their line of mirrorless R-series cameras. This line doesn't have the extensive catalog of EF lenses. But Canon is producing new RF lenses all the time. You can find one for pretty much any genre of photography.
Nikon mirrorless cameras have a Z lens mount and use Z-series lenses. Like Canon, Nikon doesn't have the same extensive number of lenses for their mirrorless cameras as they do for DSLRs. But the list of Z lenses is growing all the time. And the lens quality is exceptional.
The Best Nikon and Canon Lenses
It's hard to separate the two brands in the lens category. They both make exceptional lenses. And they make lenses for all types of photography. 
To give you a better understanding of the lenses Nikon and Canon offer, here are some of our best lens posts for both brands.
Best Nikon Lenses
Best Canon Lenses
Nikon vs Canon—Sensors
Canon and Nikon both have crop frame (APS-C) and full frame camera models.
The term crop factor describes the magnification any particular lens produces when you use it on a crop sensor camera. This number differs between the two camera brands.
The crop factor of Nikon crop sensor cameras is 1.5x. For Canon, the crop factor is 1.6x.
A larger sensor often means better resolution. The 0.1 crop factor difference between Nikon and Canon may seem insignificant. But since crop sensors are already small, even 0.1 helps your images with a resolution boost.
Smaller sensors also create better "magnification." If you are a sports photographer, you can quickly turn a 100mm telephoto lens into a 150mm with a Nikon and a 160mm with a Canon body.
Nikon and Canon both have ranges of full frame cameras. They both have DSLR and mirrorless full frame models, although mirrorless machines are now the priority.
Full frame cameras tend to be aimed at the more experienced end of the market, with cameras for enthusiasts and professional photographers. They are more powerful than APS-C cameras, with higher MP counts and better video resolution. But with that extra performance comes a higher price tag.
Nikon vs Canon—Ease of Use
One of the most crucial factors in the Canon vs Nikon debate is usability. Many consider Canon DSLRs easier to handle, while Nikon takes the lead with mirrorless.
It is all about what feels right to you. For most photographers, once they choose their brand, they don't often switch. After all, getting rid of your equipment is not easy after spending so much on it. Think hard about your preferences before investing.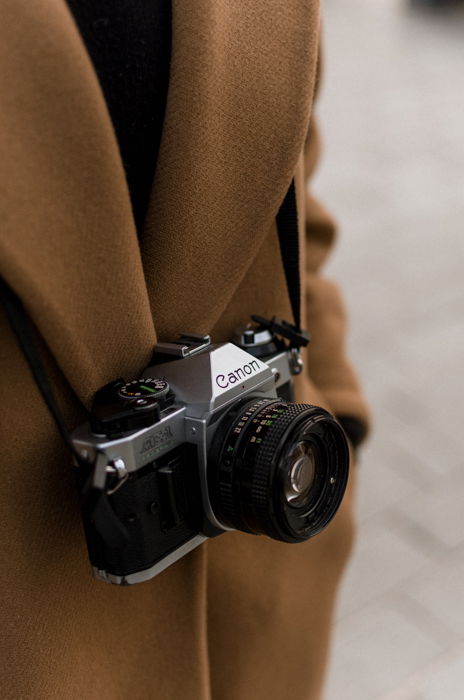 Nikon vs Canon—The Best DSLR Cameras
Now we'll look at some of the best DSLR cameras from Nikon and Canon. Be warned, this is one of the saddest sections of the article because there are so few DSLRs still available. There's no doubt DSLRs are dying. But it's worth mentioning the few that remain on the market. 
DSLR Cameras
DSLRs ruled the digital camera space for nearly two decades. And Nikon and Canon were both pioneers in that field. They were the two leading brands in that field. And Nikon and Canon DSLRs were the most popular cameras with photographers at all levels. 
But the end is approaching for DSLRs. Both Canon and Nikon have discontinued all their DSLR lines. Everything from beginner to professional DSLRs are no longer in development. 
When it came to entry-level DSLRs, the Nikon D3500 was at the top of every list. It was easy to use, with special guide modes for absolute beginners. The 24 MP APS-C sensor gave you gorgeous images. And it was affordable, even with a kit lens included.
But as of July 2022, Nikon discontinued the D3500. You can still buy it refurbished or second-hand. But that announcement signaled the end of Nikon's entry-level DSLR range.
Canon, on the other hand, still has one great DSLR option for beginners. The Canon EOS Rebel T8i is a fantastic camera with high-quality photo and video features. It's compact, lightweight, and affordable. And you can still buy it brand new.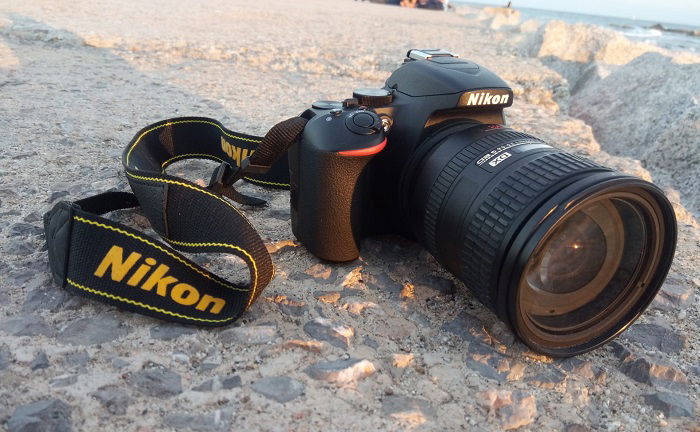 When we come to enthusiast-level DSLRs, Canon remains on top. The Canon EOS 90D is still impressive for an APS-C camera. The sensor gives you an incredible 32 MP resolution. That's more than many full frame cameras. And with 4K recording, it's one of the best DSLRs for video.
The Nikon D7500 is the last remaining Nikon DSLR in the enthusiast category. It's a solid camera with Nikon's trademark ergonomic design and reliability. But with a 20.9 MP resolution, it doesn't pack the punch of the Canon EOS 90D.
The Nikon D850 used to be the best full frame DSLR for professionals. It had a powerful 45 MP sensor, 4K video, and 8K time-lapse video features. You can still buy it new. But stocks are dwindling. And once they are gone, they are gone for good.
The Canon EOS 6D Mark II was the closest Canon equivalent. It didn't quite have the raw power of the Nikon D850. It only has a 26.2 MP sensor. But it was renowned for its reliability and all-round quality. Canon still has a few 6D Mark IIs available new. But that won't be for long.
Nikon vs Canon—Best Mirrorless Cameras
Nikon and Canon have dedicated themselves to mirrorless cameras. All DSLR development has stopped. And it's full steam ahead with their mirrorless models.
Without the mirror mechanism, mirrorless cameras are smaller and lighter than DSLR cameras. But they also have more advanced features and better multimedia capabilities. Some mirrorless models are geared towards video production just as much as photography.
We've broken this section down into sections. You'll be able to find the best cameras for each skill level.
Entry-Level Mirrorless Cameras
The Nikon Z50 has been a popular mirrorless camera with beginners for a few years. And that's no surprise. It has a compact and lightweight body. It gives you sharp 20.9 MP images from the APS-C sensor. And it shoots fantastic 4K video footage. It also has fast AF and a rotating touchscreen.
There's little surprise it has been a popular choice with vloggers. But the Z50 has been on the market for a while and is in need of an upgrade. The Z50 II is expected to be released towards the end of 2023. But it has been a long time coming.
Canon's challenger has been the Canon EOS R50. It's similar in size to the Z50. But the Canon tops the Nikon in image resolution, boasting a 24.2 MP sensor. It also has Canon's Dual Pixel CMOS autofocus system. And you get a 15 fps burst rate with the electronic shutter.
It's another popular choice with video makers and vloggers. The R50 records 4K video at 30 fps. You can shoot faster frame rates for slow-mo videos in Full HD. And it also has a rotating touchscreen.
Canon has recently added to its entry-level camera arsenal with the Canon EOS R100. It's another APS-C mirrorless camera. And this one is one of Canon's most affordable cameras to date. 
The low starting price does mean it's missing a few features we've come to expect, like a tilting touchscreen. But it is still packed with excellent features beginners will love.
It has a more-than-decent 24.1 MP APS-C sensor. The Dual Pixel CMOS autofocus is excellent and even has eye-detection capabilities. And it has a fantastic electronic viewfinder that works just as well with video.
The R100 can record 4K videos, but the 4K footage is cropped. You're better off recording in Full HD with a 60 fps frame rate. This gives you excellent footage that'll look great on social media.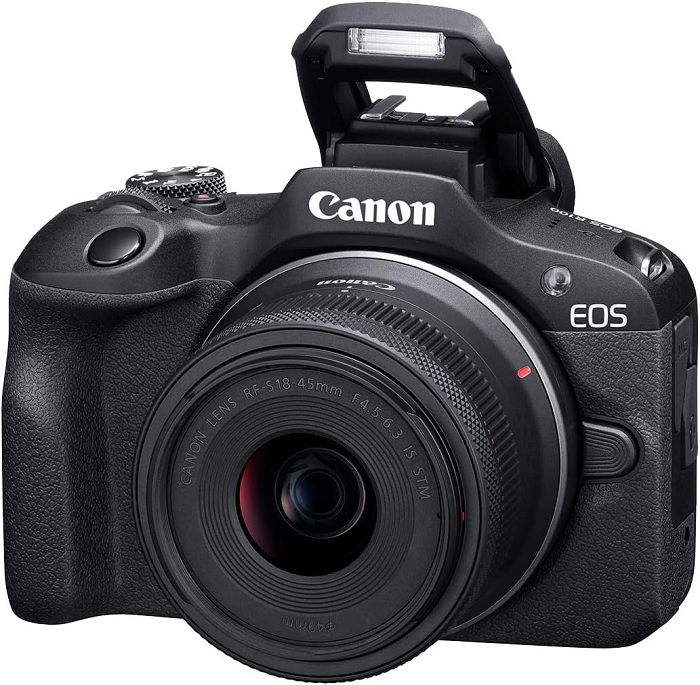 Another option for Nikon fans is the Nikon Z fc. This stylish camera has a retro design echoing the film cameras of the analog era. But it's not just about the looks. It delivers excellent results with a 20.9 MP sensor and 4K video recording. 
Despite the retro design, it has everything a modern camera needs. The AF system is excellent. It has a rotating touchscreen and microphone ports. It's Wi-Fi enabled. And you can use it as a webcam for live streaming. It's a great option for vloggers who love the classic camera style.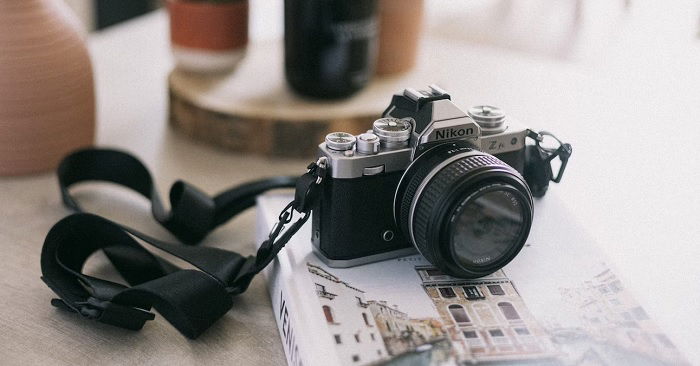 Intermediate Mirrorless Cameras
Photographers with a bit more experience will like the Nikon Z5. It's a full frame mirrorless camera with Nikon's trademark ergonomics. The 35mm sensor gives you an image resolution of 24.3 MP. That isn't groundbreaking. But the images are excellent, and the larger pixels give you a better dynamic range.
The eye-detection AF and built-in image stabilization are other great photography features. And it's a hybrid camera with video capabilities. You can record 4K at 30 fps. And there's a 60 fps option when recording in HD. That makes it a fabulous all-rounder for multimedia enthusiasts.
If you can stretch your budget a bit further, the Nikon Z6 II is another top Nikon. The 24.5 MP resolution isn't a bug jump up from the Z5. But the superior video features make it worth the higher price.
It's a true hybrid camera. And you can record 4K video with a 60 fps frame rate. And the built-in image stabilization allows you to shoot from hand without a camera stabilizer. It also has all the necessary ports for external media devices. 
A similar camera from Canon's catalog is the Canon EOS R8. It's a full frame mirrorless with a 24.2 MP resolution. It's incredibly lightweight and compact for a full frame machine. And it has image stabilization and Canon's fantastic Dual Pixel CMOS autofocus system. It has eye detection and accurate subject tracking.
Like the Nikon Z5, the R8 has excellent video options. But the R8 tops the Z5 with its uncropped 4K video at 60 fps. That's pro-level video production. And the body has all the necessary ports for external audio devices.
Professional Mirrorless Cameras
Nikon and Canon both cater to professional photographers. In fact, their cameras are so well-rounded, some models are used by professional videographers and multi-media producers. 
The Canon EOS R5 is the perfect example. It's Canon's most powerful camera, with a full frame sensor that gives you 45 MP images. That's staggering image quality.
And with the latest firmware, you can use the High-Resolution Shot mode. This composites several exposures to give you one 400 MP image. That's truly sensational image production.
And with the R5, the video features are just as impressive. You can record videos with an 8K resolution. And that's uncropped with a 30 fps frame rate. That's cinema-quality video recording.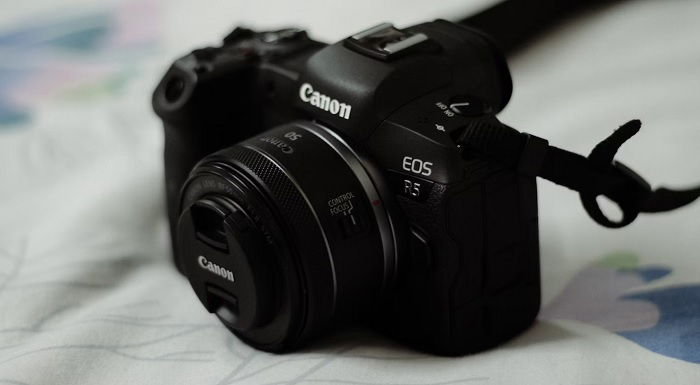 Nikon's heavy hitter in the professional market is the Nikon Z9. With a 45.7 MP resolution, it edges out the Canon EOS R5 for image quality. There's no High-Res Shot mode. But you do get a max burst rate of 30 fps at full resolution. That's a phenomenal feature for sports photographers. 
Like the R5, the Nikon Z9 gives you 8K cinema-quality video. And you can also record 120 fps slow-motion footage in 4K. That's another dynamite feature for pro sports shooters.
It's a big camera with a permanently attached battery grip on the bottom. But that's because it needs the extra power to run the cutting-edge features.
The main problem with the Z9 was the availability. There were so few in circulation that no one could get their hands on one. But Nikon has increased production, and the Nikon Z9 is showing the world what it's made of.
Nikon vs Canon—Our Camera Recommendations
As we've seen in the previous section, Nikon and Canon both have an excellent array of cameras for all users. Beginners can go with either Nikon or Canon. And both brands have great options if you're taking the next step up. Professionals also have their pick of either brand.
To help you find the perfect Canon or Nikon camera, we've made a summary of our camera recommendations. Below, you can see a table for each brand with all our favorite cameras. 
Nikon
Here are our favorite Nikon cameras.
Canon
Here's a summary of our favorite Canon cameras
Conclusion
As we've seen, the Nikon vs Canon debate is a hot one. There's not much between the two brands. They both have a long and storied history. They both make exceptional cameras at all levels. And they produce some of the best lenses on the market. 
Beginners can go for Nikon or Canon without fear of regretting their choice in the future. They can also pick a more advanced camera from either manufacturer. And Nikon and Canon have professional cameras pushing the boundaries of what's possible in digital cameras.
The only real separation has come since the switch to mirrorless cameras. Canon was the first to react and made a quicker transition. And that means they have more mirrorless camera options. But Nikon is not far behind. Its catalog is growing all the time. 
When it comes to Nikon vs Canon, there's no wrong answer. They are two of the biggest brands for a reason. And they keep delivering what photographers want and need. Nikon and Canon are both fantastic, and we can't choose between the two.