Photography is not only an art and hobby. If you want to make a living as a photographer, it's not enough to take fantastic photographs.
You also have to nail your photography marketing. A successful business needs an excellent sales and marketing strategy. In our digital world, you also need to get noticed by popping up on the front page of search engines.
Luckily, we have a complete guide to SEO, sales and marketing for photographers.
eBooks and Courses for Everyone
Marketing for Photographers: What Is Photography Sales, Marketing and SEO?
Sales and Marketing
Let's start with the simplest term. Sales is a term referring to the activities related to selling and the number of goods sold in a certain amount of time.
You can sell physical goods like prints or photographs. You can also sell services such as your photography service, editing, etc.
The best way to measure sales is to look at the number of goods or services sold within a timeframe. To see if you reached your sales goals, you need to have targets.
Photography marketing is related to sales, but it is a broader science. Marketing has many definitions. We will use the one approved by the American Marketing Association (AMA):
"Marketing is the activity, set of institutions, and processes for creating, communicating, delivering, and exchanging offerings that have value for customers, clients, partners, and society at large."
You need a strategic approach for successful marketing. Your photography marketing plan needs to be forward-looking and focus on one long-term goal: creating a competitive advantage. The best way to do this is by understanding the needs and wants of the consumers.
It is not only about selling things, but also promoting your goods and services. You need to consider branding and pricing your photography business.
Your social media and online presence is also part of your marketing strategy.
SEO
SEO stands for Search Engine Optimization. It is a crucial process if you have an online presence. It means that you optimize your website, so you get more traffic and visibility.
In other words, you ensure that your website ranks higher and will be among the first options when people use search engines.
Getting Started
Before diving into the secrets of sales, marketing and SEO, you need to start with the basics. How do you make money with photography? How do you even become a professional photographer?
Having access to cameras, editing software, and a website are necessary for becoming a professional photographer. But are these enough? Not at all!
You need passion and a lot of patience to keep improving.
Besides all the above, you need to follow a few practical steps too. You need to pick a photography genre you want to specialise in. And you need to establish your business in a legal way.
To follow all the eight steps to become a professional photographer, read on here.

You are sure you want to become a professional photographer. You already know how to become one. Now you are asking: how do I make money with my photography?
Well, the good news is, there are many ways. You can sell your prints or digital photographs. You can also pursue wedding photography. Or dive into taking professional portraits of people.
To learn all the different ways you can make money with photography, read our detailed article.

Marketing
You know the photography genre you want to work in and have established your business. It's time to lay down your marketing strategy.
There is no one-fits-all marketing plan for every photography business. But there are certain steps you need to follow – and mistakes to avoid.
Start with easy and simple marketing steps. Identify your potential clients and create targeted campaigns to attract them. Start an email list to stay in touch with your audience.
You should also use social media marketing to increase your visibility. Write a blog to get your name out there.
For all the 15 easy photography marketing ideas, read this article.

Often, when photography businesses don't succeed, it is not because of the lack of talent. It's because of the marketing mistakes they make.
One of the biggest mistakes is to underestimate your value and not charge enough for your services. This will not only make you earn less money. But also hurt your brand image and reputation.
For the other five mistakes, read here.

Take your photography marketing to the next level by applying these essential tips. You will find a lot of photography-specific advice.
One of the best tips to consider is to learn from a successful company's marketing campaigns. Try to be up-to-date with new marketing practices. And don't be scared to use them.
Anyone who wants to succeed needs to brand their business well. Your brand will convey a message that attracts clients. It also informs them about who you are as a business.
Think about successful brands who come to your mind as soon as you think about a category.
Or think about what you associate certain logos or slogans with. An apple or 'Just do it' will ring a bell for sure.
Branding is essential for your photography business. Branding involves choosing colors and font you want to stick to. It also means you need to convey certain values.
Read our detailed article to learn everything about successful photography branding.
Search Engine Optimization (SEO) is essential because it can help your website rank higher. In other words, people will find you sooner than your competition.
Your website will get more traffic. More traffic means more potential clients.
There are many factors that influence how search engines operate. And they keep updating them, so you need to stay up-to-date. But there a few golden rules you can follow.
Read our easy guide to SEO for photographers.
Did you know that potential clients have to come in contact with your work an average of seven times before they notice you? You need to use the right marketing techniques to stand out from the crowd and get clients.
For example, many talented photographers forget to update their website or portfolio. They are too busy capturing fantastic pictures. But this is only part of the business game.
Check out this article to learn how to get clients.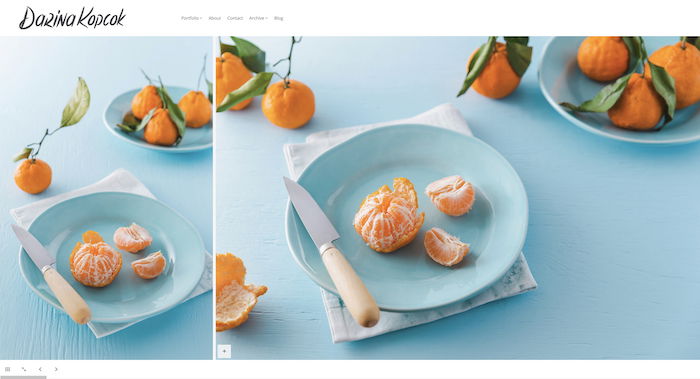 You might think it's enough to have a website to attract clients. Your photos might be convincing. But people often need more to make a decision.
They need some sort of communication. They need to feel they are talked to and involved in a conversation – not only watching your portfolio.
Email marketing is a powerful marketing tool that creates a communication platform. You can schedule emails, personalize them and include links that lead to your website.
To learn the best email marketing tips for photographers, read on here.

Online presence is crucial, easy and effective. But do not underestimate the power of face-to-face charisma. Networking is about making an effort and getting to know other people. Not only clients, but also other photographers.
But how do you start? You cannot just go and talk about your photography to random people on the streets. Attending networking events is a good start. You can look for events at local artist groups, on Facebook or on Meetup.com.
Going to professional fairs such as bridal shows can also help to meet the right people. And how to do the networking part? Everything you need to know is in this article.

One of the best ways to get photography clients is via referrals. If a friend recommends someone, you trust that person already before you meet them. Word of mouth is a powerful tool to reach a potential client.
If people like your photos, they will share it on social media. And there you have the excellent opportunity to get a referral.
But there are other ways to get a referral as a photographer. Read on here to learn more.
Social Media Marketing
Social media marketing should be a big part of a general marketing strategy. If you are not present on social media, you might as well shut your business.
In a field like photography, you need to use any tool you can to show visuals of your work. A restaurant might get noticed without having a social media presence. A photographer won't.
Social media is one of the most powerful marketing tools today. You might find it a bit tricky when you begin. But soon, you will see results and get motivated to keep learning.
Of course, you cannot do it in a random way. You need proper strategies. For example, you should gain followers through interactions. And be relatable to gain the relevant followers.
For the rest of the social media strategies, read this article.
There are many social media sites for photographers. It is hard to choose which one is the best for you. They all differ in the services they offer. You need to know what platform your target audience uses.
We have collected the 10 best social media sites for photographers here. Read through them and decide which one fits your business profile.
Having a Facebook page is a fantastic way to share your work and keep in touch with your clients. It's also an excellent opportunity to find potential clients and promote your business.
The good news is that it is quite easy to set up a Facebook fan page. Even better, we created a step-by-step guide for you. Follow the steps and take your social media marketing to the next level.
Pinterest is an excellent platform to promote your photography work.
Pinterest has an incredible power to increase brand awareness and drive traffic to your site. Statistics show that almost half of the online users search on Pinterest before they search on Google.
So it's obvious that Pinterest has great potential. Learn here how to get the most from it.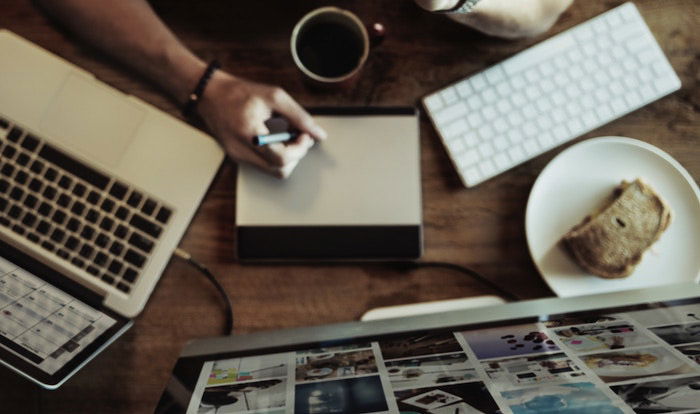 Instagram is an awesome place to show off your work in a simple, visual way. It is also a fantastic way to find inspiration.
But did you know that you can sell photos and make money on Instagram? In fact, there are quite a few different ways to do so. From selling prints to using affiliate links.
Read on here to learn more.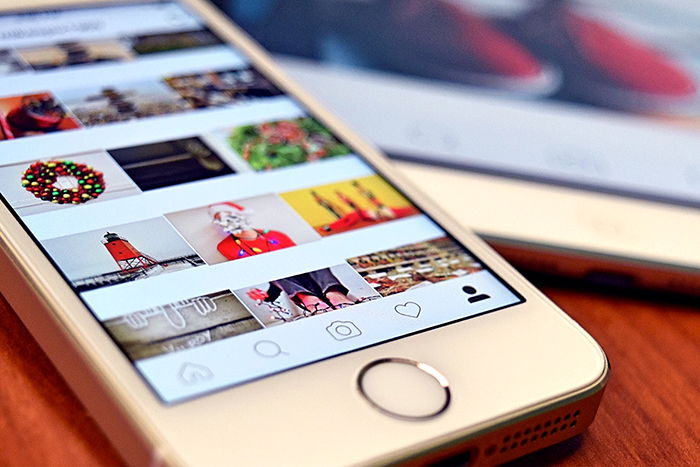 From all the social media platforms, LinkedIn is the one that focuses on professional networking in the first place. So it makes sense for a photography business to create a LinkedIn strategy.
Maybe it's hard to see why. Let's say you're a wedding photographer. LinkedIn is a place where you can connect to other professionals from the wedding industry.
You can build and nurture relationships with wedding planners, DJs and videographers. Soon, you will get a wedding gig thanks to your connections.
Check out this article to learn the best tips for doing LinkedIn marketing as a photographer.
Although Twitter is mainly about written posts, it has the potential for photography businesses. It's one of the biggest social media platforms and has hundreds of millions of active users.
Twitter's biggest advantage is that you have a limited number of characters you can use in one post. So it teaches you to be straight-to-the-point and avoid unnecessary fluff.
Read the photographer's complete guide to Twitter marketing here.
Sell Photos Online
One of the best ways to make money as a photographer is to sell photos online. You can set up your own webshop or use other e-commerce platforms.
You can sell physical prints or digital versions. Everything you need to know about selling photos online is in the next section.
You might struggle to find where to start selling your photography prints. There are way too many options out there and not enough information to compare them.
We collected the best platforms to sell photography prints online. Read through them and choose the one that fits your business plan the best.
If you don't want to limit yourself to selling prints, there are many more ways to sell your photos online. From stock photography platforms to e-commerce websites, you have a lot of diverse options.
Read here our detailed guide about the 15 best places to sell photos online.
Foap is a website for photographers. You can upload photos and videos and sell them on the platform. Agencies, brands and blogs see your work in the app and they can buy them.
It's an easy platform to use. You only need to download the app and register. Then you can start uploading your photos and videos and earn money.
Read our full Foap review here.
Selling photos on Etsy is an excellent way to earn extra many as a photographer. Many people become so successful that they treat it as a full-time job.
There are many different ways to sell photos on Etsy. You can sell physical prints, digital prints or photography resources and textures. But you can even sell photography books. Or combine everything and have a mixed sales strategy.
Read here for our step-by-step guide on selling photos on Etsy.
You might want to choose the traditional way, and sell your photos to local photography galleries. The online world is not everyone's cup of tea. You can make money offline too.
When you sell to local galleries, you have to think local. Do not try to sell photos of famous landmarks. Instead, focus on local landmarks or views.
When you want to get your photos into a gallery, you have no choice but to ask them in person. Nothing works like a real-time conversation and charm.
Read on for more advice on how to sell photos in local galleries.
Stock Images
One of the most common ways to make money from photography is to sell stock images. But what is a stock photo?
It is an image to which someone can buy rights. Often, stock agencies are selling the photos. When the client buys them, they can use the images as per the terms of rights.
When you supply photos to stock agencies, they market them and you get a certain percentage when the sale happens.
The sale value depends on many factors. But it is still one of the most popular ways to earn money with your photos.
Even though stock agencies need photos on various topics, you should have a strategic approach to selling stock photos.
You need to research the market first. You cannot master all the genres of photography. Instead, try to become outstanding in one or two niches. Food and lifestyle photography are on-demand at stock photo agencies.
There are plenty of stock photo agencies out there. You should get to know them and decide which to work for. When you go out to shoot the photos, take a shooting list with you.
To learn more about taking stock photos, read this article.

When you decide to start shooting stock photos, there are a number of steps you should follow. You should put together a stock photography portfolio.
When you photograph on certain topics, keep in mind what kind of photos people want to buy. If you shoot stock photos about traveling, choose a famous and well-known city and not a hidden island that nobody knows. The more popular your photo, the more you can earn with it.
Read the other nine tips here.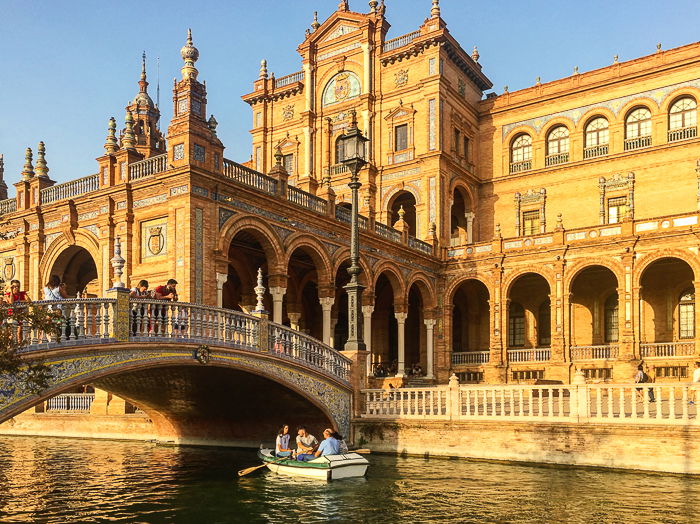 There are two types of stock photography agencies: microstock and regular stock companies.
Microstock agencies sell photos for a lower price, ranging from a few cents to $5. These sites offer monthly subscriptions. The subscribers have a number of downloads every month.
You might sell more images through microstock agencies. But you can have higher earnings via regular stock sites. They sell the photos for a higher price.
But which major stock photo company should you choose? Read our comparison here.

Getty Images is one of the major stock agencies. It's one of the largest marketplaces when it comes to selling stock photos. If you choose them, your images will get in front of people and companies from all around the world.
The more people use a stock agency, the more money you can make by selling your photos to them.
Read this detailed review about selling photos via Getty Images.
Money Making Niches
There are certain photography niches which are very lucrative. You can make a lot of money if you master them. And of course, if you market yourself well.
Travel is among the most sought-after photography topics. There are so many business players out there who need travel photos. So it's a great way to make money from your photos.
The best way to start selling your travel photography is taking excellent photos. They have to be well-composed, well-lit and perfect from a technical point of view.
And they have to be at least as good or better than the already existing travel photos.
Read more advice here on how to sell your travel photography.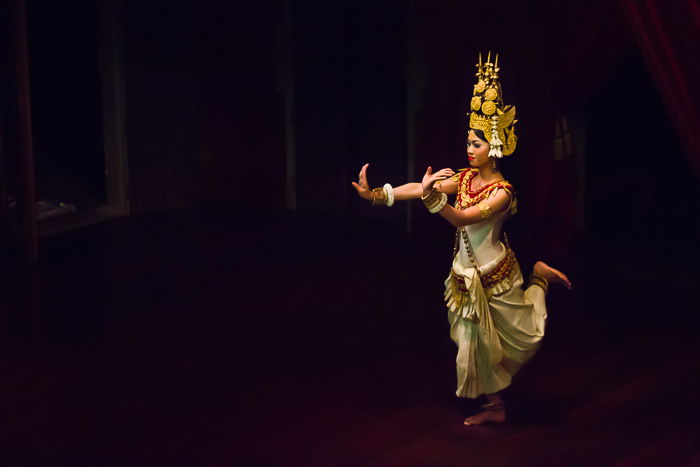 Landscape photography is another popular and on-demand niche. Everyone loves landscape photos and even more companies need them.
But there is also a huge competition and the market is getting saturated. To stand out with your landscape photography, you need to use strategic thinking.
For example, you need to consider investing in a more professional gear to make your photos stand out. You need to learn the best settings to improve your landscape photography.
For more tips on how to make money with landscape photography, check out this article.

Food photography is an extremely popular niche. Eating is a delightful activity and the first thing we do with food is to look at it.
Visuals showing food items have been popular for thousands of years. It's never been so easy to make money by capturing food photos.
But there is a huge competition in this niche as well. To sell your photos, you need to stand out. How? Learn here.

If you are an expert of lighting and the technical part of photography, product photography is the right niche for you.
You don't need a model or a stylist. You only need your photography gear and the product you are taking images of.
And of course, this detailed guide about how to start a product photography business.
Pricing Your Work
Pricing is one of the most important marketing tools. Ask for too much and you won't attract enough clients. Set your price low, and nobody will trust your work.
Read our guides on how to price your photography work well.
Photography prices can vary depending on the location and the photography genre. But there are some general guidelines you can follow when setting your prices as a photographer.
Research the prices of the other photographer in your area. Knowing your competition and where you want to position yourself is always essential in business.
You should also consider different factors when setting your price. The gear you invested in, the time you spend with editing and the legal fees you might have to pay are among them.
Read our guide on how to set your prices and rates as a photographer.

There are a number of factors you need to consider when you set your prices for your portrait photography. For example, the cost of doing business should be among them. This includes equipment, studio rent and traveling costs.
You should also think about how much time you spend with communicating/emailing the clients and editing the photos.
For more tips, on portrait photography pricing, read here.
You can also learn how to create a successful portrait photography business with our ebook – Profit from Portraits!

When it comes to real estate photography, the same general pricing rules apply. Consider the time you spend with shooting, client communication and editing. Don't forget the travel costs either.
In real estate photography, there is a special factor to decide on: turnaround time. You can choose to offer a quick turnover (less than 24 hours) for an extra fee.
To learn more about real estate photography pricing, check out this article.
Wedding photography is one of the most sought-after and lucrative photography genres. If you do it well, you will have no issues with earning money.
Wedding photography pricing has a few specific aspects as well. Many photographers decide to offer packages to couples. They include an engagement photo shoot and the wedding in the price. Or they offer different services in the different packages, from basic to premium.
Read these 13 tips to set your wedding photography prices.
When you want to make money from selling your photography prints, there is one essential question to consider.
Is your aim to sell prints or do you want to work as a photographer who sells their art as prints?
If your aim is to sell prints, you can focus on taking pictures that are likely to sell as prints. But if you work as a photographer, you might have to select specific photos that would work as a print.
Read this article to learn more about how to price photography prints.
Nobody likes to work for free. But many photographers get requests to offer their photos for no money. Getting the attention and being noticed is awesome. But there are not many situations when you should let people use your photos for free.
They often say that they will give you photo credit and link to your website. But does that allow you to pay rent? No.
Read our advice on how to respond to requests for free photos.
Conclusion
For a successful photography business, you need a good sales, marketing and SEO strategy. Take your time when you plan your business. Do not forget about the importance of branding, networking and word of mouth.
Look for new photography marketing ideas. It's a great way to stay at the top of the game. Use this blog post as your guide for successful marketing in photography!


eBooks and Courses for Everyone