Hashtags are a great way to get your photos seen by more people. But if you want to use hashtags effectively, you need to know which ones to use.
That's why we've put together this list of the best photography hashtags for 2022. With these hashtags, you'll be able to reach a wider audience and get more exposure for your photos. So what are you waiting for? Start using these hashtags today!
eBooks and Courses for Everyone
Why Do Photography Hashtags Matter?
Use Hashtags to be Found by Relevant Users
Instagram users often have one or two particular fields that they focus on. And they'll search for hashtags that relate to those.
Using Instagram hashtags will give you the chance to find others with the same interests.
In turn, those users and followers will find out more about your brand. There are millions of Instagram posts. Hashtags help users find the content they want to see.
Gain More Followers With the Right Hashtags
Those users who have an interest in a specific niche are always looking for more and more content. Hashtags for photography are one of the best ways to gain a larger following online.
Your content will reach more people. Users will come across your account through relevant photography hashtags. This makes them more likely to follow your account.
Use Specific Niche Hashtags to Make More Sales
Instagram photography hashtags aren't only for gaining more likes or followers. You can also direct them to your e-commerce business account.
Use specific niche hashtags when promoting one of your products or images. You can grab attention from other users. These people may be looking to buy something related to your content.
With a combination of impressive content and strategic Instagram photography hashtags, you'll be able to boost your store's sales.
What Makes a Good Hashtag?
Popular hashtags may have many posts. That doesn't mean they are the right fit for you to gain followers and likes. The bigger the following, the more people using that specific hashtag.
The only thing this ensures is that your image will fall into the deep crevices of Instagram. Gone.
There are several factors to consider. The hashtag's post sum, the quality of the image's content and the engagement of its community.
I find that the best hashtags are the ones of niche photography. People who search for them are more likely to care about that specific niche. These are real people and not spambots.
Make sure not to post Instagram photography hashtags that hold over five million posts. No one will ever see it.
Your aim is to keep your image at the top of the hashtag as long as possible. This is why niche photography hashtags are better.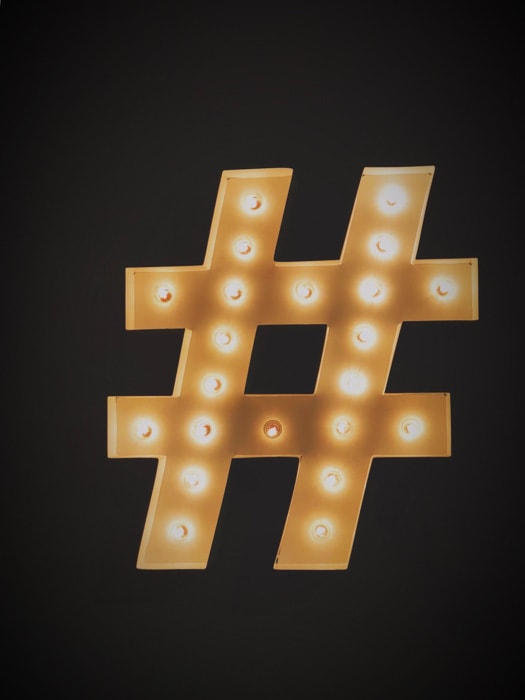 Find Inspiration with Hashtag Generators
Hashtag generators can generate specific and important hashtags for Instagram posts. They can inspire you to come up with your own unique hashtags.
TagBlender – A hashtag generator tool that will source hashtags. It will bring a high engagement rate to your social media content. Here, you'll be able to generate the perfect set of Instagram hashtags such as 'portrait', 'fashion' or 'art'. It is free and simple to use.
HashtagsForLikes – This is a great tool for generating Instagram hashtags for photographers. It is also great for your e-commerce business' social media accounts. It is also easy to use.
InstagramTags – The InstagramTags tool helps entrepreneurs access ready-made sets of popular hashtags. You can find different fields from 'astrophotography' to 'wildlife'. More photographer hashtags mean more likes. This helps you grow your store's presence.
All Hashtag – This tool allows you to create and analyse the top relevant hashtags. It curates hashtags based on a selected keyword that you enter yourself.
How to Use Photography Hashtags
Keep Your Images Relevant with Specific Hashtags
The hashtag #photography has 601 million posts that people make every second. Your image will disappear within 30 seconds. The best hashtags you can choose are small and targeted.
Only use two or three of the biggest Instagram photography hashtags. Keep the others small. Something like #streets_storytelling will keep your image for longer than a few minutes. Specific hashtags will make your photo stand out.
A themed hashtag means users find Instagram posts they are already looking for. Using tags such as #streetportraits rather than #street will benefit you in many ways.
Add Your Location to Help People Find Your Business
Always remember to add your location to a hashtag. This will help people within your location to find your page. If you are promoting a business, providing a location lets people know where you operate.
Here, you will find a large number of subscribers who live in or visit this area. This is important for those who run a portrait or travel business. It's less essential for a food or product photography blog.
Use More Than One Hashtag to Reach a Broader Audience
Using one hashtag is for people who already feel like they have enough followers. If you limit your Instagram hashtags, you are also limiting your audience.
Posts with 10 or more Instagram hashtags reach an average of 31k per post. Posts with one hashtag reach around 12k per post. Make sure to find a balance between choosing too many and too few hashtags.
Create Your Own Photography Hashtags to Stand Out
Creating your own photography hashtags has its benefits. You are the only one to use it, so other users don't have to sift through other posts.
You will need to work hard get your hashtag noticed. Otherwise, people won't be able to find it. Plus, there is nothing stopping others from joining once it picks up speed.
You can create a community using this hashtag, where you can feature people on your wall. The more people choose and share it, the more popular the hashtag becomes.
How to Maximise Your Reach on Instagram
Engage Followers
One way to cement your support from existing followers is to engage with them. If you like what they post, follow them. If they posted 'congrats' or an interesting comment, be sure to reply or give it a 'like'.
Post Often
Frequent posting is the hardest thing to do, yet it is one of the key methods of success. Creating content on a frequent basis brings a higher chance of engaging users. That includes both viewers and potential customers. Posting once a month is not enough.
Keep an Eye on the Competition
Look at what your competition is doing. Are they writing stories about their posts? Are they asking questions? Do they have interesting photography hashtags? Make a note of what you like and use it to your advantage.
Be Critical of Your Visual Content
If you want to get noticed, then your work needs to be at the top of its game. Post only your best images.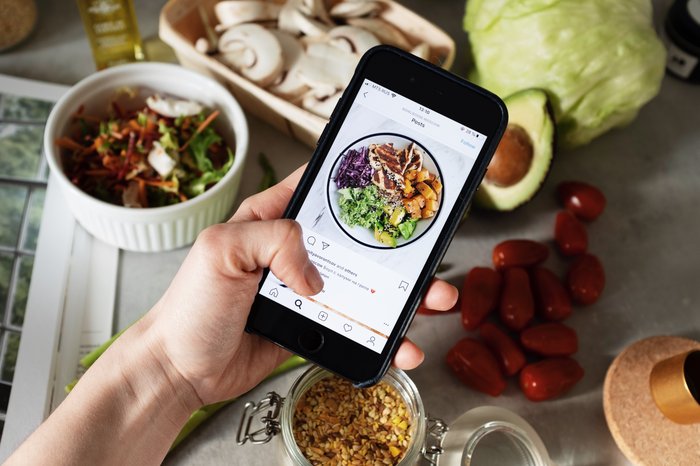 Get Featured on a Popular Instagram Account
Getting featured on a popular Instagram account is a great way to get your image out there. One of my favourite accounts is @accidentallywesanderson. They show images that could be set in a Wes Anderson film.
People attach the hashtag #AccidentallyWesAnderson, which shows up on a separate, searchable page. From there, the account is then free to pick and choose which images they want to feature.
The average likes for these images hit the 20,000 mark. That is a lot of exposure for one image. The account itself has 1 million followers, which again provides a huge audience. There are many other accounts that hit way above this amount.
@streetphotographyinternational is another one of my favourites. They have 1.3 million followers. It isn't uncommon for images to hit over 30k likes.
We recommend that you find a list of popular Instagram accounts that you would like to be featured on. Find out which Instagram hashtags you need to use for them to see your image. Don't give up and keep trying.
The bigger the account and follower base, the more images they are going to receive. This means they need to sift through hundreds if not thousands of images every day. Keep in mind they tend to only share one or two posts a day.
Banned Photography Hashtags
There are banned Instagram hashtags and these come from a wide range of topics. They've been banned due to misuse. Users have added unrelated images or even shown undesirable images, spam, or worse. Research and make sure you don't waste space by using them!
You can find a few examples below or check out the updated list for 2022 here.
#adulting #beautyblogger #curvygirls #dating #elevator #girlsonly #killingit #like #models #nasty #pornfood #sunbathing #thought #undies #valentinesday #workflow
Top 20 Instagram Hashtags for Photographers
#agameoftones #ig_masterpiece #ig_exquisite #ig_shotz #global_hotshotz #superhubs
#main_vision #master_shots #exclusive_shots #hubs_united #jaw_dropping_shotz
#worldshotz #theworldshotz #pixel_ig #photographyislifee #photographyislife
#photographysouls #photographyeveryday #photographylover #worldbestgram
#abstract #art #abstractart #envywear #abstracters_anonymous
#abstract_buff #abstraction #instagood #creative #artsy
#beautiful #photooftheday #abstracto #stayabstract #instaabstract
#architecture #building #architexture #city
#buildings #skyscraper #urban #design #cities
#town #street #art #architecturelovers #abstract #lines
#astrophotography #universetoday #milkyway #astrophoto #astrography #nightsky #nightscaper
#starphotography #starscape #longexpo_additction #udog_sky #landscape_captures #awesomeearth
#milkywaychasers #natgeospace #starrynight #longexposure #astro_photography_ #ic_longexpo #fs_longexpo
#bwstylesgf #bnw_captures #bnw_universe #insta_bw #bwmasters
#igfotogram_bw #excellent_bnw #igblacknwhite #blackandwhite_perfection
#bnw_demand #bnwmood #bnw_planet #bnw_society #bnw_magazine
#bnw_globe #bnw_of_our_world #top_bnw #bw_lovers #bw_photooftheday #bw_crew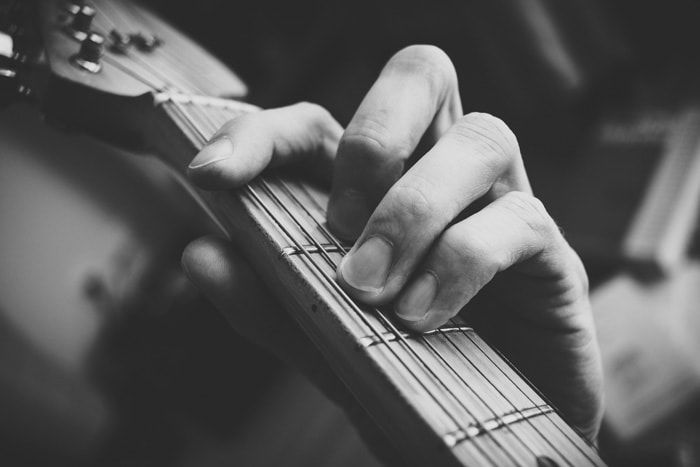 #boudoirphotography #boudoirphotographer #boudoirshoot #boudoirinspiration #boudoirphotos
#beautyandboudoir #boudoir #implied #impliedmagazine #uncoverme #uncoveredmagazine
#nakidmag #forguysmag #fusemagazineonline #sensual_ladies #sensualdays
#great_captures_sensual #igf_sensual2 #sensual_guru #ig_sensual_art
#composition #art #instagood #focus #photography #perspective
#color #beautiful #shots #capture #photooftheday #photo #picture
#picoftheday #exposure #moment #pic #pics #snapshot #pictures
#photos #design #cinema #light #minimal #hdr #canon #architecture #bhfyp
#diy #diyideas #diyprojects #repurposed #reclaimed
#projectoftheday #handmade #craft #crafts #craftsposure
#pinterestinspired #doityourself #tutorial #artsy #upcycle #upcycled
#dronephotography #droneoftheday #dronestagram #dronesdaily #droneporn
#dronefly #dronegear #drone #mavic #dji #quadcopter #djiphantom3 #djiglobal
#uas #dronelife #dronebois #aerialphotography #phantom3 #phantom2 #phantom4
#familyphotography #family #photography #love #babygirl #familyphotographer
#photographer #portrait #familygoals #portraitphotography #childphotography
#canon #newbornphotography #babybump #maturnityshoot #maturnityphoto
#maturnitypictures #maturnity #photooftheday #photoshoot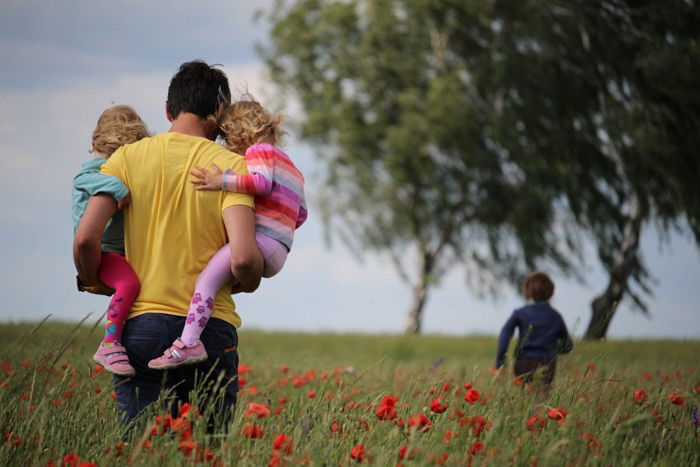 #fashionphotographer #fashionshoot #fashioneditorial #fashionmagazine
#fashionmodel #fashionph #vogue #fashiongram #fashiondiaries #topmodel
#modeloftheday #modelfashion #modelsworld #testshoot
#testshoots #newface #facesobsessed #endlessfaces #highfashion
#filmphotography #filmisnotdead #35mm #ishootfilm #35mmfilm #filmcamera
#staybrokeshootfilm #believeinfilm #buyfilmnotmegapixels
#istillshootfilm #filmisalive #shotonfilm #filmcommunity #grainisgood
#keepfilmalive #filmfeed #thirtyfivefuckingmillimeter #analog #analoguevibes
#fineartphotography #finearephotographer #conceptualphotography
#artisticphotography #emotive #artisoninstagram #of2humans #fineartportrait
#visualsoflife #l0tsabraids #featuremeofh #pixel_ig #capturedconcepts
#marvelshot #whyconcept #forbiddenart #visualcreators #visualsgang
#feedfeed #thefeedfeed #huffposttaste #foodie_features #foodoftheday #foodpost #foodaddict #foodlife #foodinsta #foodgram #chefsofinstagram
#cheflife #chefsroll #buzzfeast #hautecuisines #gloobyfood #beautifulcuisines #f52grams
#landscapephotography #landscapelover #landscape_captures #landscapes
#landscape_photography #pixel_ig #landscape_hunter #landscape_lovers
#landscapecaptures #landscapestyles_gf #landscape_specialist #landscapeporn
#getlost #landscapephotomag #ig_landscape #trapping_tones #ig_masterpiece
#ig_podium #splendid_earth #gramslayers
#macro #macrophotography #nature #photography #naturephotography
#flowers #insects #insect #photooftheday #flower #ig #macros #canon #closeup
#wildlife #naturelover #instagood #captures #summer #garden
#mobilephotography #photography #ig #nature #mobile #bnw #street
#photooftheday #kolkata #india #photo #streetphotography #like #beautiful
#instagram #picoftheday #clouds #travel #naturephotography #travelphotography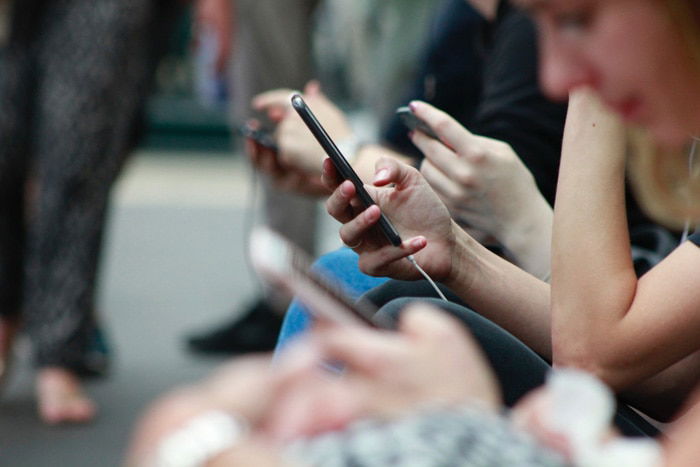 #newbornphotography #newbornphotographer #newbornphotographers
#newborn #newborns #baby #babies #newbornpictures #newbornphotos
#babyphotography #babyphotographer #babyprops #handmade #newbornprops
#newbornheadband #babyheadband #photographyprops #babyboy #babygirl #milestone
#petphotography #pet #dogsofinstagram #dog #petstagram #pets
#photography #catsofinstagram #instadog #cat #cats #dogs #dogphotography
#of #cute #instagram #adorable #animalphotography #instapet #puppy
#portraits #portrait #portraits_ig #pixel_ig #portraiture #expofilm3k
#portrait_perfection #portraitstyles_gf #snowisblack #portraits_universe
#featurepalette #bleachmyfilm #portraitmood #featurepalette  #rsa_portraits
#makeportraits #profile_vision #top_portraits #life_portraits
#productphotography #luxury #lifestyle #produktfotographie #design
#technology #setup #workspace #tablespotting #tablesituation
#storyofmytable #theartofliving #productphotoshoot #minimal
#productphoto #foodphotographyandstyling #makeitdelicious
#productphoto #foodphotographyandstyling #makeitdelicious
#sportsphotography #sportphotography #maxpreps
#sportphoto #championship #sportsman #sportphotographer
#mondaymotivation #actionphotography #championship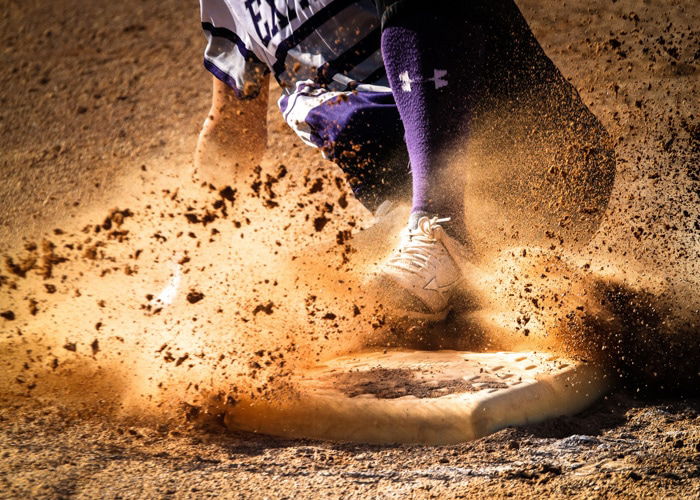 #streetphotography #streetphoto #photostreet #bnw_street #streetview
#streetportrait #streetphotographers #streetleaks #storyofthestreet
#killyourcity #citykillerz #illgramers #way2ill #agameoftones #urbex #createexplore
#exploretocreate #streetactivityteam #streetdreamsmag #neverstopexploring
#featuremeinstagood #igersone #shoot2kill #streetshared #streetmobs
#urbanphotography #streetphotography #streetexploration #urbanandstreet
#getlost #explorer #optoutside #worldshotz #theworldshotz #createexplore
#exploretocreate #discoverearth #travelphoto #travelworld #keepexploring
#globe_travel #theglobewanderer #roamtheplanet #letsgosomewhere
#exploretheglobe #nakedplanet #places_wow #instapassport #instatraveling
#killyourcity #citykillerz #illgramers #way2ill #agameoftones #urbex
#createexplore #exploretocreate #streetactivityteam #streetdreamsmag
#neverstopexploring #featuremeinstagood #igersone #shoot2kill
#streetshared #streetmobs #urbanphotography  #streetexploration #urbanandstreet
#weddingphotography #weddingphotographer #weddingphoto #weddingday
#weddingmoments #weddingceremony #weddingstyle #weddingfashion
#bridalfashion #weddinginspirations #weddingdetails #weddingideas #weddinginspo
#weddingrings #weddingblog #weddingblogger #weddingplanning #loveauthentic
#junebugweddings #destinationweddingphotographer
#animal_captures #animals_in_world #splendid_animals #animals_captures
#animal_fanatics #animalelite #animal_sultans #animal_sultans
#wildlifephotography #wildlifephotography #birdphotography
#wildlifephoto #wildlifelovers #earthfocus #wildlifeplanet
#wildlifeonearth #wildlifeaddicts #natgeowild #natgeo
Conclusion
To get the best from Instagram, you need to understand how hashtags work.
We have provided a general guide; now you need to attach that concept to your own work and niche.
Follow our recommendations and put them into practice. You can experiment with the best hashtags for photographers. Or create your own photography hashtags.
P.S. Follow us, @expertphotography!
Want to know more Instagram tips? Check out our new post on how to edit Instagram photos in Lightroom next!
Checkout our Preset Collection to get the best out of your photos! 


eBooks and Courses for Everyone