Fine art photography is the most creative area of image capturing. Here, you need to rely on your own ideas and vision.
These works are wall arts. Either for a private client or a gallery. Fine art images can resemble some meaning. Or they can be as abstract as you'd like.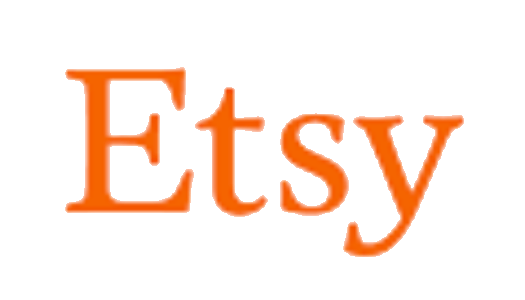 Looking for inspiration for your fine art photography? Check out these Cheat Sheets for easy tips and tricks to take your creativity to the next level.
What Is Fine Art Photography?
Fine art photography contrasts against representational photography, such as photojournalism.
It combines photography and conceptual ideas as a process. This is where the artist or photographer tries to express their perceptions and emotions. These are then shared with others.
Commercial photography is not equal to fine art photography. Even though both sets of images are saleable, fine art photography is not commissioned, while commercial photography is.
This is not to say that fine art does not overlap documentary photography. It's hard to draw a line between genres. It's also hard to decide what can be considered as a fine art photography project. Most of the times we say that a fine art photography project has a conceptual background. And it's also acclaimed by viewers, practitioners, and the art world.
The concepts seem to come from different places and the end result is often different. Even if the processes are the same.
In this article, we try to define what makes a photograph fine art. We look at messages within photographs.
Fine art images do not always portray some kind of direct message to the viewer, this is what we find.
We came to the fact that the fine art photograph is so due to evoking emotion. These emotions tie us to the images and help make them more relatable
The conclusion is that intention plays the biggest part of what makes a photograph fine art.
There are some main differences between the two concepts.
Fine art photographers have more control over their photos than commercial photographers.
Commercial photographers depend on their employer's vision and rules. They can't be as flexible as fine art photographers.
Also, there is a huge difference between them, regarding time. There is no such thing as deadlines and schedules in fine art photography. In commercial photography, you have to adapt to the schedule of the company.
Commercial photography is more reliable when it comes to money. Fine art photographers sell their work too, but it doesn't mean a steady income.
Art is subjective in nature. Its meaning is different for everyone. So it's not going to be easy to create perfect fine art images, as in this genre there is no such thing as perfect.
First, you need to accept this fact.
Second, you need to try avoiding clishés.
Third, read our article with 7 tips on how to start fine art photography.
You should follow the work of famous photographers. And although shooting in black and white can make your images look more artistic, experiment with colors too. You can use shutter speed and unique color grading and post-processing styles to alter reality. You can also try using the same subject for an entire project.
Following these tips and having an artist statement is a good start. 

Here is a list of ten mistakes that fine art photographers make.
For example, you don't need to invest in a lot of equipment immediately. You should experiment with your gear while making for example self-portraits. You can learn a lot about how you can express yourself while photographing yourself.
You shouldn't be centering your subjects all the time. Your images will look boring if you always place your subject in the middle of your photo.
You should also avoid taking photos mindlessly. Think it over!
You shouldn't always shoot in auto mode and should avoid shooting only horizontally all the time.
Also, you shouldn't stick to one photography genre. And stop expecting every photo to be perfect.
Inspiration for Fine Art Photography
Inspiration comes from all walks of life. Movies, visual art, and reading are huge sources.
You have no idea where your mind will go to when your thoughts and imagination take over.
When I studied photography, I looked at books on psychology and read Sci-fi novels. These gave me more ideas and inspiration than books about photography.
I didn't want to look at what was already out there, it wasn't helpful to me.
It let my mind reach places that other photographers hadn't. In turn, this helped me create something original.
Psychology and Science Fiction are passions of mine. By using these topics meant I could work harder and stay focused longer.
We all need inspiration, and this is what you'll get from our article here. We have traipsed through the entire interwebs to find you this list.
We consider these fine art photographers to be the best in their field. You'll find interesting portraits and scenes of fantasy. Something for everyone.
Here is a list of 21 photographs for you to use for inspiration. They cover topics such as portraiture, landscape, abstract and surreal fine art areas.
Look at photo-sharing websites such as Pinterest, Instagram and 500px for further insight. It's a great idea to get inspired from online photography magazines like LensCulture or British Journal of Photography.
You may think that fine art photography has no structure. It may look all over the place. But it doesn't mean it didn't come from a place of organization and research.
In fact, fine art photography needs a strong concept. Something that has been well thought about and processed until fruition.
Our article helps guide you through seven principles. These are things that photography takes from other art forms. Ideas such as balance, pattern, and movement.
Here, you'll not only find out what they are. But also how to place them into your fine art photography work. Happy reading!
What Equipment Do You Need for Fine Art Photography?
Your camera equipment depends on what you are photographing.
The quality might differ from model to model. Unless you are creating a billboard, you don't need a 50 MP sensor. Your creativity is the most important aspect here, the camera and gear are secondary.
Read our article here for help with keeping your equipment minimal.
Lenses, along with your camera, allow you to capture your fine art concept and turn it into an image. They are what determine the aperture and focal length.
Lenses are far more important than the camera you use. This is not to say your sensor isn't important, as that denotes the resolution of the image.
A differential focus or shallow depth of field is best achieved with a fast or wide f/stop. A lens that represents this will be needed for a very small depth of field.
The focal length affects the workable distance between you and the subject. If the subject is close, then a wide-angle or 50 mm lens works well.
If the subject is further away, then a zoom or telephoto lens would work better. Be aware that the perspective changes with each of the lenses.
So does the distance between the subject and the background.
How to Photograph Fine Art?
When it comes to landscape photography, this article suggests forgetting about the fine art label. Instead, concentrate on taking better photographs.
Putting your heart, soul, and passion into your work is the most you can do as a landscape photographer.
By creating an impact through emotion in your photography, then you are creating art.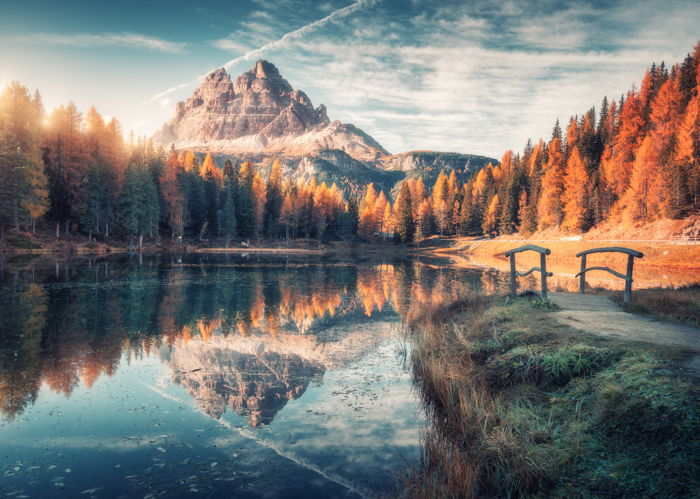 Fine art street photography combines elements of traditional art, photography and post-production techniques, and street narratives.
One of our favourite famous street photographers is Brassaï. He blurred the lines between street photography and fine art with his images of Paris at night.
Here we have some tips on this topic.
For example, you just need to take your time for being able to capture the decisive moment. 
Be picky, and only invest time into the post-processing of an image, if you really love it. Be a perfectionist.
Pay attention to all of your senses. You have to take in the environment you are photographing in.
Also, if you switch between color and black and white photography. Look at your images in both, and decide which one fits it more.
Portrait photography is the biggest area of conceptual and fine art.
In fine art portrait photography, sometimes less is more. Of course, you can decorate your model or anything you can imagine. But minimalism has its own place in this genre.
You don't necessarily have to show the whole face of a person you are photographing. A faceless, minimalist image still shows a person, but it also leaves some mystery in the scene.
Fashion photography captures the flamboyancy of hair, makeup, and clothing. These three things combined with the model and setting all come from a clear, creative vision.
The styling of the mise en scene denotes the mood and air of the model through poses and expressions. All together, they create fine art photography.
You will find a large part of fashion photography focuses on the fine art aspect. This is down to fashion houses not selling a product. They sell a mood and feeling.
They are creative and eye-catching, and sometimes shocking. This is because they have to be to stand out and grab attention.
Food photography can fall into two different categories. Those images used for commercial and social media use. And those that follow something artistic.
An example of the latter would be to photograph the food as still life. It isn't to say the two can't coincide.
By placing the items with intent in a still life composition, you can recreate classical paintings.
To achieve this style, first, look at the light. Use one light source and keep the shadows and negative space. The contrast helps to give the image's depth.
One way to experiment with fine art photography is motion blur. This is a technique you can use in many different ways.
You can photograph moving subjects over a period of time creating a long-exposure.
This is a technique that works well with subjects and backgrounds. Perfect when you experience different elements. For example, something moving next to something still.
Having that contrast is a great compositional tool. You could even move your camera. Either by moving in up, down or sideways as you press the shutter.
Even by zooming in while you photograph, you create the movement in the image.
Types of Fine Art Photography
Fine art plays into wedding photography wonderfully. Think of it this way, a wedding is a grand tale of romance.
From the decor to the fairytale dance, capturing an artistic side of this already visually beautiful event just works together.
Fine art wedding photographers capture images that are intended to be appreciated as art, not a documentation of the event.
Macro photography and fine art photography can be merged.
You should shoot with a wide aperture, and in cloudy light. Also, look for lines and curves to engage the viewer.
Find simplicity for the best abstract fine art photography. Minimalism can highlight the beauty of a scene, giving it a unique expression.
You can play with the natural lights and shadows too.
Even intentionally moving your camera and blurring your image looks good.
Architecture photography has a very big place in fine art photography. It is an area where you can take your time to plan and experiment, as they are static structures.
The perspective you choose can give precedent to areas of the architectural subject.  Here, you create a feeling and mood of the setting.
The building or structure needs to first evoke an emotion in you. How you interpret the subject through your initial impression is important.
Post-Processing Ideas for Fine Art Photography
Regarding the post-processing of your fine art images, your possibilities are endless. You can literally do anything with you imagine.
Sometimes an image becomes fine art during post-processing. This means, that you add a whole new meaning while editing your image.
You can have a surrealistic idea, which can't be photographed directly because it doesn't exist in real, life. In this case, feel free to realise it with the help of a software.
We recommend experimenting with Lightroom and Photoshop, but you can try any other photo editing software.
Black and white images are very different from color photography. The input from the artist is much more important than the photographed subject.
Fine art photography begins in your head, not in the outside world.
You need to think in black and white, which means focusing on contrast, light, and texture.
Here, there are no stiff rules and techniques. The limitations are only down to your emotional vision.

How To Make Money From Fine Art Photography?
The business aspects of fine art photography might be challenging. Artists tend to focus on the creative side of the fine art world.
Many find it difficult to work with the business side. Making money allows you to continue your passion full time.
Here we have a few articles to help you price your fine art. You'll also find help on how to sell your images and how to market yourself.
Creating an exhibition is also a great way to show people what you are doing and arouse interest.
You can aim to reach a high engagement rate online, and then start selling your prints. You can be your own art manager. Also, you can contract with galleries to sell your images.
Now that you have created some fine art photographs, how will you know how you price them? One way is to look at what your competitors are selling and how much for.
Looking at Etsy, you can see many photographers' work, which will be of similar sizes to your own art prints.
This will give you a competitive price, but it might not be realistic. Another way is to look at the amount of time it took you to photograph that image.
Planning, travel, and editing time all need to be accounted for. On top of that, the time it took to photograph the image will give you a number.
Decide how much you would like per hour and you will have a price. Have a look at our article for a more in-depth idea of how to price your work.
In the act of selling your fine art photography, online marketing plays an integral part.
Without some kind of online presence, how will people learn about you and see your work?
If you don't have something online, such as a website or selling platform, you don't exist.
One of the most important things to consider is to sell quality, not quantity. Focus your attention on a few pieces, not spread out over many.
Do not sell yourself short. Make sure you raise your prices on a regular basis.
Making money from photography allows us to pursue our passion and turn it into a career.
But what's the simplest way to earn money from photography? The answer lies in stock photography websites and online platforms.
Taking portraits of people or doing weddings can be fun. But if you don't find pleasure in them, you can make money by selling your artwork online.
We collected 15 places we would recommend for you.
When it comes to starting your photography business, you need to start small. You'll want to make a full business plan before launching yourself out into the world.
Choose a name that fits your business perfectly. This might seem difficult, but it's worth the time and thinking.
You have to have a plan for the target market, the finances, and the basic structure of your business. Also, define a long-term vision.
Take a look at our tips, to get informed about the things you should pay attention to.
Conclusion
As you can see, fine art photography is about endless creativity.
It's about expressing yourself through images, without having to adapt to the customers' demands and deadlines.
Although it means great freedom, you still need to keep in mind some rules and ideas. You need to learn what fine art photography is about.
This is the way to reach freedom where only your imagination can be the limit.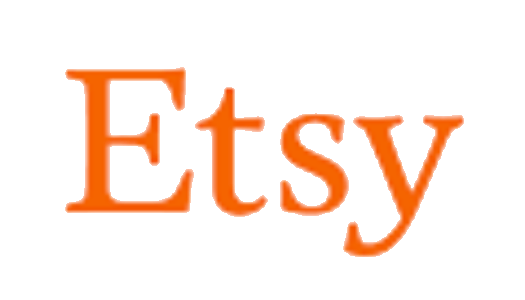 Looking for inspiration for your fine art photography? Check out these Cheat Sheets for easy tips and tricks to take your creativity to the next level.