Successful marketing and branding are among the most challenging aspects of a profitable photography business.
Many photographers make the mistake of letting their marketing slip when they are busy. Although you may not perceive the benefits of effective marketing immediately, it's a powerful tool that pays off in the long run.
Here are fifteen easy photography marketing ideas to help you elevate your business profile.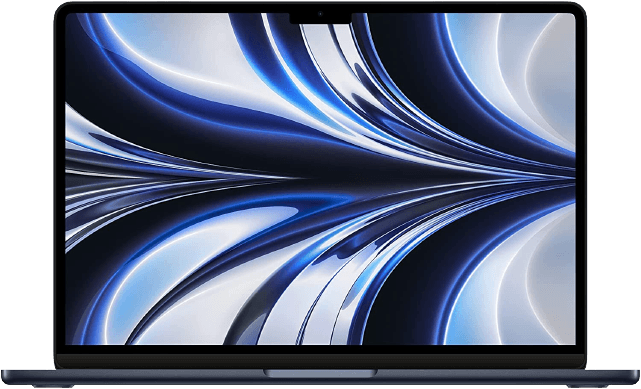 Boost your photography marketing solutions with a supercharged, strikingly thin laptop that offers up to 18 hours of battery life and advanced camera and audio capabilities.
1. Identify Your Target Market for Personalised Photography Marketing Campaigns
The first thing that you need to do before you get started with photography marketing is to identify your niche.
You may already know that you are a food photographer, not a family portrait photographer. But getting even more specific will help you go after your target market.
Food, for example, is a very wide niche. It includes restaurants, farmers, advertising agencies and packaging for products. It may seem counter-intuitive, but choosing a couple of areas to focus on can speed up the growth of your client list.
Stick to what you are passionate about shooting and focus on the marketing efforts that make the most sense for your business. Don't try to do everything. It won't work.
For example, imagine that you are a wedding photographer. Create alliances with other vendors that cater to brides. That's a smart marketing tactic that will pay off in referrals.
2. Build a Customer Database to Keep Track of Projects
Once you have identified your target market, you can start building a client database. This way, you'll keep track of all your prospects and projects.
An organised database is a crucial step in marketing for photography.
You can input your research about your ideal client. You can also add information about your past and current clients. Moreover, you can add a note of potential co-marketing or charitable partners.
A database will allow you to build a pipeline to track your clients — from initial lead through to your last contact. When times are slow, it gives you a place to turn to for more business.
If you have regular clients you have not seen in a while, a database can be a great reminder. Send them a personalised follow-up or let them know about a holiday promotion.
There are a variety of databases/CRM software that you can sign up for. These will allow you to keep track of your expenses. You can also create questionnaires, which can come in handy. You can even sync them with other apps, like Google Calendar.
I like to use Dubsado, which has creatives in mind. But there are several other options, like Nutshell and Insightly.
3. Have an Up-to-Date Website to Showcase Your Work
Having an online portfolio and a website is among the most essential photography marketing ideas. You cannot expect to have a successful photography business without these two.
Your website should have a section showcasing your photos, a contact part and a section about your services and client reviews.
Don't forget to add a section about yourself. This should contain your professional background and achievements, as well as your photography mission.
You can also add a few sentences about your personal life to let people get to know you more. The more familiar is someone, the more we can trust them. A few sentences about your hobbies and lifestyle may bring you extra clients.
If you want to upload behind-the-scene shots and professional insights, you can also create a blog section on your website.
You don't need to write much. A paragraph with lots of pictures works perfectly well. You can describe the session and the experience you or your clients had.
A blog helps position you as an expert in your industry, which is very beneficial to you and your business. It also increases your SEO (Search Engine Optimization). This means your site will come up higher in Google rankings.
When I started my website, I went from page six in a Google search, to page one in four months. This was the result of writing my blog in a consistent manner. I was also trying to provide what my target market wanted to read.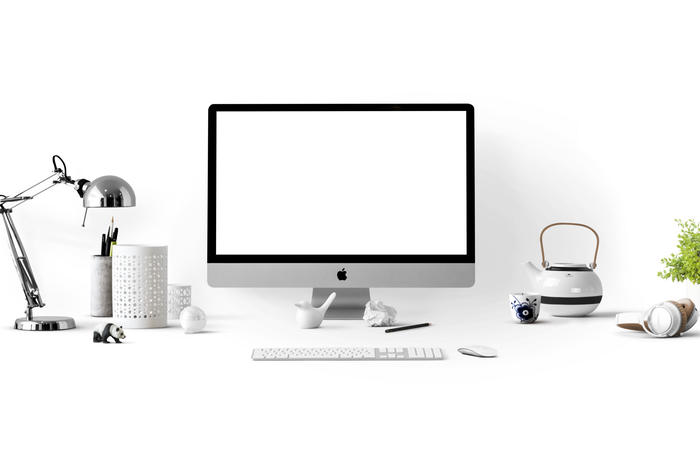 4. Build an Email List to Stay in Touch With Your Audience
The importance of having an email list is getting more and more essential, no matter what kind of business you run.
Social media channels like Instagram and Facebook are crucial to growing your audience. But you don't "own" them. This means that they can change their algorithms at any time. It can even happen in a way that has a negative impact on your business.
For example, Instagram can ban you from using the same hashtags too much. This can be disastrous if you count on the app as the main way to get eyeballs on your work.
But your email list is your own and you can do with it what you please. That's why it is wise to redirect your clients from social media platforms. You can do this, for example, by stating in your bio that you only do bookings via email.
An email list is a personal way to stay in touch with your audience. It is also a channel you can use for some of your other marketing efforts. You can run a giveaway or send out your latest blog post via an RSS feed.
When deciding on an email provider, look for one that will allow you to build a funnel.
Once the subscriber signs up, they should go through a series of emails that will help build trust. This will make them more likely to buy products and services from you.
Don't be too aggressive, though. If you are a freelance photographer, you shouldn't send out as many updates as a bigger company.
Consistency in the timing and regularity of your emails is key. Otherwise, a new subscriber might opt-out from the email list that doesn't send updates.
There are a lot of email providers out there. Convertkit is a popular one that will help you build that crucial sales funnel.
5. Create a Referral Program to Get New Clients
One of the best ways to get new clients is through referral. In fact, referrals are one way your business can experience unprecedented growth. Word of mouth is among the best photography marketing ideas.
You can create a referral program in a variety of ways. You can give your clients a discount on their next session if they write a review about you.
A referral program will let customers know what they will get for recommending you. It's a small investment that can pay off in dividends.
Also, don't forget to thank your friends and family. They spread the word about your business and bring you new clients. They can be your biggest sources of referral.
For a successful referral program, you need to have business cards and an online and printed portfolio. This way, people can use these tools to promote your business and give your contact.
6. Create a PDF Mailer of Recent Work for Advertising Agencies
This is important for commercial or editorial photographers. It's also essential if your target market is an advertising or marketing agency.
Photographers contact them all the time, so you can't count on them to find you on Google. They often turn to the resources they receive via PDF mailers.
Research the companies you want to work for and have a PDF of your work designed by a professional. Send the companies your mailer and update it every four months or so.
You can hire a professional designer to create your PDF booklet. Or you can do it yourself in InDesign. Avoid using free editing tools as they don't make you look like you're running a professional photography business.
This will keep you appearing fresh. It'll give potential clients the impression that you are busy and doing well.
You can use this same tactic if you work with clients in a more direct way, whether they are commercial or retail clients, such as brides or boudoir clients.
It's a nice way to keep in touch with past clients and it can inspire them to buy from you again.
7. Run a Giveaway to Engage Your Audience
As a photographer, it can be difficult to engage with your clients or potential customers.
Giveaways and contests are a great way to boost your business. They'll maximise your interaction with your ideal client via visual content.
Running a contest through Instagram or Facebook will generate new leads and followers. You can spread awareness of your brand and services. At the same time, you can engage existing fans.
There are different ways to run a giveaway, but keep in mind that the goal is to create leads.
One way is to ask your followers to tag their friends for a chance to win. Decide on a prize that will fit your target market. Don't forget that your offers should be in line with the type of photography you provide.
It should also encourage future purchases. The prize can be free prints, photo books or even a free photoshoot.
8. Use Google Business Pages to Improve Your Visibility
Google Business Pages is great. It can improve the chances that people will find you on Google when searching for a photographer.
When you search on Google, you might include a location as one of your keywords. Think 'London Wedding Photographer'. Google will put the business profile listings first. The organic listings follow after that in their rankings.
These business listings are free, but you need to have a physical location for your business.
You might prefer to work on location and have a 'home office' rather than a studio. Then you need to be comfortable with listing your home address.
9. Use Social Media Platforms to Increase Your Audience
Instagram is one of the most influential channels for visual imagery.
And you don't have to have thousands of followers to make it work for you. More and more attention is being paid to engagement, so the number of followers and likes an account receives is becoming less important.
You can launch paid campaigns on Instagram to boost up the number of viewers you get by specific target audience strategies.
And, as with other types of social media, you should focus on defining your target audience and follow their accounts.
Take the time to post thoughtful comments that are longer than two or three words. This will improve your algorithms and increase the chances that your potential client will notice you.

Pinterest is a powerful search engine. It can increase your visibility and put you in front of potential clients. The key is knowing how to use Pinterest as part of your marketing strategy.
First of all, understand that your Pinterest boards are not for you. They're there to benefit your target audience.
If you are a wedding photographer, all your boards should pertain to weddings. This includes related inspiration, like party planning and bridal dresses.
Make sure to use relevant tags and write a short description for each of your boards.
You should also sign up for a Pinterest-approved app like Tailwind. It's not expensive and will pay off for you in time spent.
You can also schedule your pins for the week. Tailwind will post them for you at the times where they are most likely to receive the most traffic.
10. Collect and Share Client Testimonials to Build Trust
Have testimonials on your website or on your other promotional materials. This is among the most powerful photography marketing ideas. It allows you to connect to your audience.
People trust the opinions of others. This is why online reviews on sites like Amazon are so effective. In fact, testimonials are the most effective form of sharing content marketing.
Have a few one or two-sentence testimonials posted on your website and on other platforms. This is social proof that can guide new leads through the sales funnel. Many photographers fail to use word of mouth, and that's why they don't get clients.
Don't be afraid to ask for testimonials from every single client who enjoyed working with you. Share them on social media. Incorporate them into blog posts, ebooks and other print materials.
Testimonials shouldn't be too polished. In fact, they sound more authentic when they are not worded perfectly.
11. Build a Partnership with a Charity to Expand Your Network
Sometimes photographers have a tough time with this one. Many of us have done our share of work for free, hoping it would lead to more exposure.
But teaming up with a charity that you believe in or that aligns with your niche can be valuable. People with disposable income tend to give to charity.
You are not only giving from the heart but also expanding your network. Plus, you are creating new business opportunities.
If you photograph children or families, work with children's charity or hospital.
As a food photographer, partner up with a related charity like a food bank. This can put you in touch with chefs or food producers.
If you shoot portraits, offer to do headshots for members of the board.
You can find some great tips on how to build a portrait photography business in our ebook Profit from Portraits.

12. Find Co-Marketing Partners to Reach More Clients
Find co-marketing partners with businesses that share your audience. Make sure they are not in direct competition with you.
If you are an architectural photographer, create relationships with real estate agents.
If you shoot glamour shots or boudoir portraits, try lingerie boutiques, hair salons or other speciality shops. These can be great allies for cross-promotion.
Reach out to these businesses and pitch an idea or two of how you can support each other. It can be as simple as a mention in an email newsletter or exchanging discounts for referral customers.
Your end goal is to develop a relationship that is beneficial to both. Your initial approach should focus on what you can do for them.
This approach will be much appreciated. And it'll make your contact more likely to want to reciprocate.
Make sure to discuss what each party wants out of the partnership. This will ensure that you're both on the same page. So no one ends up feeling their expectations went unmet.
13. Create an Open Photo Shoot for Networking Opportunities
Hosting an open photoshoot is a great marketing strategy. It'll reinforce your market position, add value to guests and extend your reach.
When you host an open photoshoot, you have total control over the style and how you run it. This will reinforce your brand and position in the marketplace.
You can showcase your working style and let your invited guests experience your workflow.
Your guests will associate your brand with the fantastic experience they had at the photoshoot. This will drive them to buy from you in the future.
Hosting an open photoshoot also provides opportunities for follow-up. You can thank your guests for attending. Send them a little freebie that they would enjoy. You can also give them a coupon to receive a discount off the next booking with you.
If you host an event that your guests enjoy, you can choose to make it a regular occasion.
Your repeat attendees are likely to bring prospective clients to your next event. And they'll spread the word about your products and services.
14. Build a Strong Brand to Stand Out From the Crowd
As a business person, your brand is essential to your success.
Your business name and logo are important aspects of your brand. However, your brand is so much more.
Your brand is what your clients or potential clients think when they see your work. It's not only about the style of your photography. It includes everything from your website design to copy presented on your marketing materials.
It's important to take the time to develop your image in the marketplace. This will help you to connect to your target market. A well-defined brand sends out a signal to the right customers.
Branding speaks to people on a subconscious level. Think of some of the popular brands around us. You'll have associations with those products and services even if you have not used them yourself.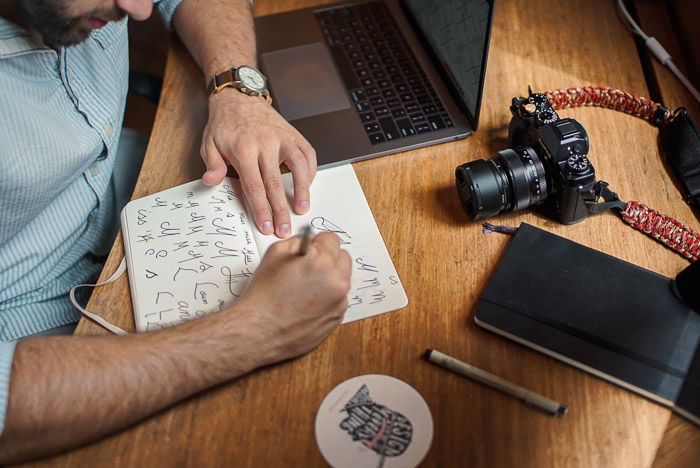 15. Get Featured On Photography Blogs to Increase Your Online Presence
There are a lot of different photography blogs out there. Find a way to get featured and let your clients know where they can see your posts.
Being featured on other photography blogs increases your online presence. This way, you can expand your audience and drive more clients to your website.
It's smart not to limit yourself to your own channels only. Let other people talk about your work and enjoy the benefits of it.
Conclusion
Photography marketing can seem daunting at first, but it's an essential part of building a photography business.
Marketing doesn't have to be time consuming or complicated. Start by trying one or two of these tips and add more as you go.
Be conscious about promoting your work and put effort into building your own brand. You'll become a photography marketing expert in no time.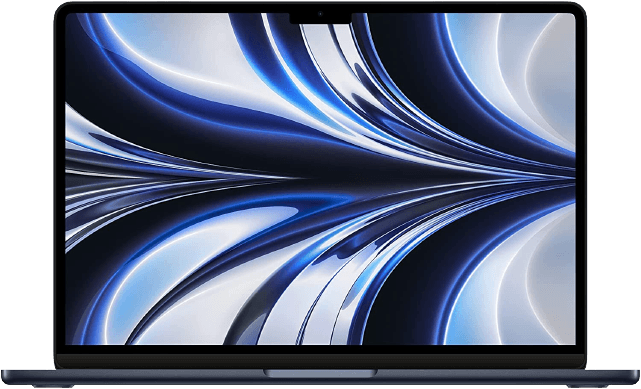 Boost your photography marketing solutions with a supercharged, strikingly thin laptop that offers up to 18 hours of battery life and advanced camera and audio capabilities.