Having distinctive and recognisable branding is essential to succeed with your photography business. Effective photography branding reflects who you are as a photographer and helps you grow your business.
It can be tricky to understand how all this works, so we put together this article to explain the ins and outs of photography branding.
eBooks and Courses for Everyone
Why is Photography Branding Important?
Branding is the act of creating a name, symbol, design, or style that makes your business identifiable. Creating a logo, a slogan, using a certain font and style are all techniques of branding. Good branding makes your business stand out from the crowd.
In the Internet age, how others perceive you and your style is influenced by what they see online and through social media. Look at the websites and socials of your favourite photographers or influencers. Everything looks put together. When you look at their images and feeds, you can recognise the style as being theirs. This polished look is what you should strive for when it comes to your own photography business branding.
Branding your photography business is about creating a clear, consistent message for clients. When they encounter your marketing tools, they should have a sense of who you are as a person and artist.
1. Find Inspiration in the Market
Before starting your photography brand, you should research the market and your competition. Analyse your competition and their top content. Try to find inspiration in the way they manage a successful photography brand.
2. Identify Your Unique Selling Proposition
Unique Selling Proposition (USP) is the benefit your business offers compared to your competition.
This proposition must be unique. Maybe your pictures have a unique style that nobody can copy. Or you offer a faster turnaround than anyone. Or you are the best portrait photographer in your town.
Communicating your USP is an essential part of branding. USP also gives the essence of your brand. Take time to figure out what your photography business' USP is.
3. Showcase Your Style With a Mood Board
A mood board is a collection of images gathered into a collage. It ensures that everyone on a project is on the same page about the desired result. You can use one to find your style and the 'mood' of your business.
Take time to create a mood board. Choose images representing the colors, fonts, and mood you want people to associate with your photography. Mood boards often stand for setting the general atmosphere and style of a photoshoot.
Pinterest and Canva are free and a great place to start when creating a mood board. But only use them as a beginner and evolve to using InDesign or Photoshop later on. Using free tools only do not make your brand look professional.
You can also create a physical mood board by cutting images out of magazines and pasting them onto a large piece of poster paper.
4. Use Keywords
Visuals are more powerful than words, but that does not mean language is not important when exploring and expressing your brand. You should also come up with some words that sum up your style.
Think of at least three words that describe your photography. Consider them each time you are choosing images for your photography portfolio or social media.
We often have an emotional association with some of our favourite images. But these are not always the best images to represent our body of work. Applying a few keywords when culling your images will help you stay consistent in your brand story.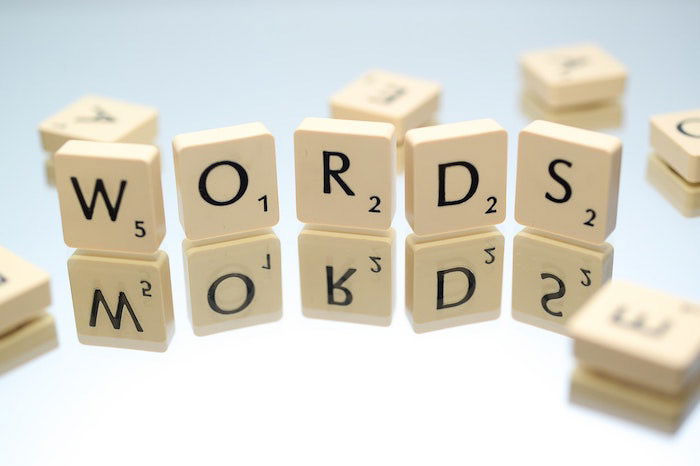 5. Choose Thematic Colors and Fonts
When preparing any marketing materials, it's important to stick to consistent choices in color and fonts. If possible, try to settle on a couple of colors for your brand early on and stick to them.
There are a variety of ways to approach this. You can go neutral, which is always understated and classic. Or you can choose your favourite colors or the ones that have a special meaning.
A great idea is to do some research about the psychology of different colors. For example, red is the color of passion or drama. It's associated with strong emotions like anger. Yellow conveys youthful, fresh energy. Green with health, growth, and renewal. Blue is calming, and it represents trust and stability.
When choosing your fonts, be aware that it can create eye fatigue when white typography is against a black background. Black font on a white background is more preferable.
Tip: do not mix serif and sans serif fonts. This is a no-no in the graphic design world.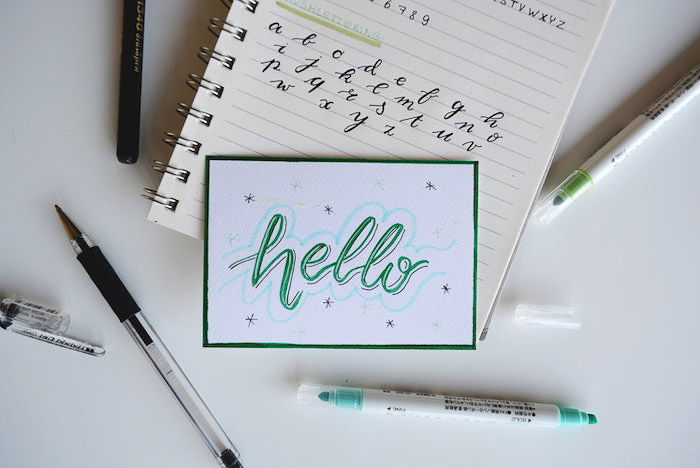 6. Invest in a Logo
Without a doubt, a good logo is crucial to branding any successful business. A distinctive photography logo does more than tell the audience the name of your business. It acts as a visual symbol for it.
If you are serious about your photography business, research companies that specialise in logo design. Invest in one that will create a high-quality identity for you. A logo subconsciously telegraphs what they can expect from your business. If you cannot afford to invest when you start your photography business, then research your options. Many designers offer freelance services at a lower price, as well. You can also create your own logo with programs like Illustrator or Brandmark.

7. Focus Your Marketing Efforts to Stay Consistent
One big mistake photographers often make early in their careers is trying to be all things to all people. Maybe they want to focus on weddings, but they take on corporate, family, and portrait photography to pay the bills. This is understandable. The important thing is that photography that does not line up with your goals should not be a part of your portfolio or marketing efforts. In short, it's not part of the brand.
The same goes for any images that are not part of the controlled aesthetic you want to present. The photographs that brand you should have a consistent style, despite any variations in the subject matter.
Study your photographs and identify what makes them unique. What are the common themes that appear from image to image? Those elements are what you want to hone in on and emphasise in your branding and promotion of your work and portfolio.
It is also important to create consistent and coherent looks in your picture style.
8. Use Your Branding to Reflect Your Target Audience
Not everyone can be your client, nor should they be. You should focus your message on the actual people you want to be working with. A strong photography brand shows that you have invested time, money, and resources into creating your business. It gives the sense of a solid foundation and inspires trust. You might have a great portfolio. But if your photography branding is weak or inconsistent, it can keep you from getting noticed by potential customers. But, great branding will make people remember your name and associate it with your imagery. No matter how saturated the industry is with photographers, there will always be work for you if people remember your brand.
Your branding needs to reflect your target audience. It should balance your business personality and the clients' needs you wish to serve.
9. Create an Experience
Your photography branding creates an experience for your customers beyond your portfolio. It also comes through in your choice of dress, email exchanges, and the way you engage with clients.
It is a minor step but has a huge effect when you add an email signature with your profile picture, website, and contact details. It shows how consistent and professional you are. Also, it gives the impression that you are easy to get in contact with.
Everything you do in your business is part of your brand. Consider this when you are speaking to your clients or taking too long to edit the final product.
The way you move through your business is a big contributor to how clients perceive you. And it affects the likelihood of them hiring you again.
Conclusion
Trying to fit in or emulate what other people in your niche are doing is the quickest way to get left behind. Standing out with consistent photography branding that speaks to your target audience will help you get a foothold in your market. You will earn the loyalty of the clients you most want to work with.
Build an online following with strategy with our Social Success Strategies course!


eBooks and Courses for Everyone