Have you ever struggled to put your vision into words? Or had the feeling that your ideas are all over the place?
Creating a mood board not only helps with organising your thoughts, but it can inspire you to get creative in photography.
What Is a Mood Board and Why Should You Use One?
When executing a project, it is always good to have your ideas collected. A mood board is a visual tool to gather ideas of the same style or concept. You can also use it for conveying a particular feeling or atmosphere.
It is usually executed in a collage form and is mostly done online. But it is up to you if you want to print the pictures out and create a physical mood board.
In photography, it can be used for planning photoshoots, as well as sharing your ideas with the client. I recommend that you both look at the mood board before the photo session. This can ensure that you are on the same page with your client when it comes to style and ideas.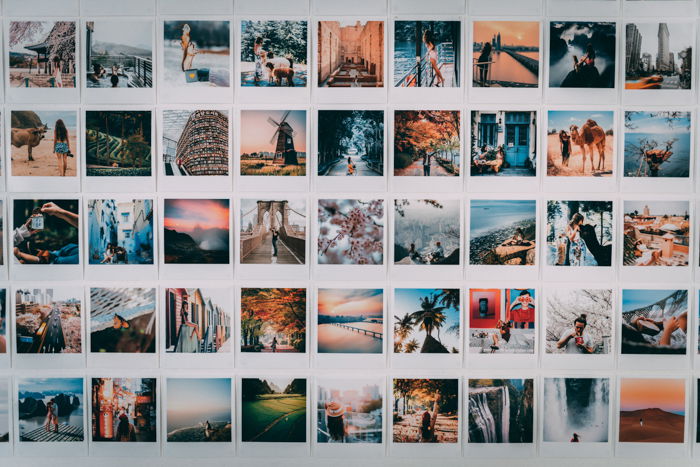 How to Choose Images for a Mood Board
A mood board's primary goal is to inspire you before your photoshoot. For this reason, it is important to choose pictures that represent what you want to achieve with your photographs.
It can be a specific atmosphere, a way of lighting, or any creative element which you would like to include.
Once you have the pictures that you would like to use for your mood board, you can add it to a collage. This is easiest to do using a mood board application.
Let's look at the best mood board apps and how you should use them.
Best Mood Board Apps in 2020
Pinterest is certainly the most popular and easy-to-use free mood board application. It is the app that introduced mood boards to the public and quickly won everyone's heart.
There are millions of pictures available, so you can always find exactly what you are looking for. Every image (or so-called "pin") is linked to a website. You can also download, share and upload Pinterest images.
By pinning the photos to your boards, you can easily collect the ideas that appeal to you. Whether it is lifestyle, recipes, or photography, Pinterest has something to offer to everyone.
Created to be a designing app, Canva offers plenty of mood board maker templates. You can choose from hundreds of layouts, and even create your own design.
It is based on drag-and-drop tools and professional, customisable templates. Canva is available both on desktop and mobile devices.
Signing up is free, but if you want access to the media library and more design features, you can sign up to Canva Pro.
It is the ultimate tool for people who would like to create a mood board for their brand or commercial use.
Mural, as described on their main page, is a digital workspace for visual collaboration. It is made to be a tool for teams who want to work on their creative process together.
It allows teams to imagine and discuss their design ideas. You can drag images, create diagrams, and design mood boards. It is even possible to start polls during the brainstorming session.
There is a free trial available to try Mural's features out. After the trial, you need to pay 12$ a month.
InVision offers you a chance to create mood boards and organise your content. You can work with your team members as well, and ask for feedback if you need it. It is available on phone and desktop, and it supports all file types.
You can choose from six account types, each offering you a different set of opportunities. Free, Starter and Educational accounts allow you to have up to three digital mood boards. With Professional, Team, and Enterprise accounts, you have access to as many mood boards as you want.
But quality doesn't come for free: based on the features you select, InVision can cost you up to 120$ per month.
This app gives you the chance to create stunning mood boards.
GoMoodboard offers several templates for creating collages. You can simply drag and drop your images into these templates. The programme will arrange them into a mood board for you.
You can also start with a blank canvas and organise your own mood board. There is a possibility to add a comment under each picture if you want to explain your ideas to the viewer.
There is a free online version of this app, where no account is required. But if you pay 9.99$, you can have access to it on your IOS device as well.
As an easy to use and aesthetic collage maker app, Moodzer is specified in arranging images into grid systems. After dragging your images into the programme, you can freely design your layouts. You can resize modules, apply filters, edit colours, or even add overlays.
The reason Moodzer stands out from the other mood board apps is the possibility to add typography to your work. There are a variety of fonts to choose from, so you can customise your collage even more.
Fortunately, this application is free. You just need to sign up and get started with your stunning mood boards.
StudioBinder specialises in templates for photo and video content.
You can create 'shot lists' and 'storyboards' to organise your content based on any aspect you would like. There are also tons of opportunities for customisation. You can change your layout, frame size, and photo specifications in no time.
Signing up is free, but it only lets you create one project at a time. For more options and bigger storage space, you can upgrade to three different packages.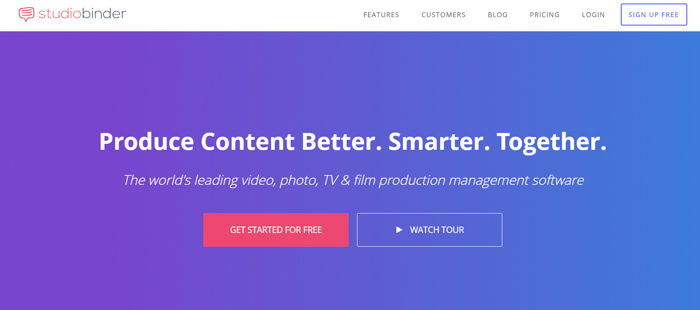 Evernote is a popular note-taking app, but you can also use it to design mood boards. By opening a new note, you can drag photos into it alongside with writing notes.
Each project is stored as a notebook which you can add your content to. It is often used for gathering links, audio files and images.
It is also possible to sync the notes between devices. This way they become available on desktop, tablet and mobile as well.
This application's note-taking feature is free to use. You might be aiming for bigger projects or collaboration with others through Evernote. In this case, you should upgrade to one of the paid packages.
This digital mood board app is especially useful as a workspace for effective collaboration. It is mainly designed to be a collection of ideas for brands.
Niice offers features like giving feedback, real-time discussions between team members, and even presentation opportunities. It also has a Chrome Extension that you can use for storing images while you are browsing the web.
With drag and drop tools and customisable themes, it is a site that I would definitely suggest for creating mood boards. However, if you want to use Niice mood boards to its full potential, you need to upgrade to a monthly plan.
Unlike most of the mood board design apps mentioned above, Milanote offers a special photography mood board template. You can arrange images, videos and links to find the style you are aiming for.
Milanote provides tools from note-taking to project management and even mind-mapping. The interface can be set up as private, or as a collaborative tool for a company.
It is especially impressive when it comes to executing projects and creative processes. This is why it can be a perfect alternative for making a photography mood board.
You can sign up for free and get started with a variety of options.
Conclusion
Making mood boards is a simple, yet effective method for organising your ideas.
Photographers can greatly benefit from mood board applications. They are useful tools for arranging projects and getting inspiration for further work.
We hope that the apps we collected will help you with creating your own mood boards!
You can also share your images on social media platforms. To learn more about social media for photographers, don't miss out on our ebook – Social Success Strategies!