SmugMug is one of the most popular ways for photographers to set up a website. But it is only one of many. And choosing the right platform for you can be quite daunting. After all, you're unlikely to go through all the bother of changing it later.
So, is SmugMug a good fit for your needs? You'll need to think about what you want from a website and then decide. You can use this review to understand what SmugMug offers and how it compares with the competition. Then you'll be better placed to make your choice. So let's dive in and see what SmugMug offers!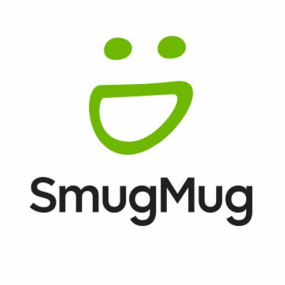 It gives you portfolio space, helps you sell photos, and makes invoicing easy. It's the perfect platform for starting your own photography business.
Buy from Smugmug
[ExpertPhotography is supported by readers. Product links on ExpertPhotography are referral links. If you use one of these and buy something, we make a little bit of money. Need more info? See how it all works here.]
Basic Setup and Customization
SmugMug subscription plans offer 4 different package levels. The difference is in how many options they offer you. If you're starting out and want a place to have nice galleries, SmugMug plans start with a basic one for $4 per month.
If you're a professional there's a package that offers the most options and starts at $30 per month. This allows you to offer price lists for digital, paper, or fine art prints.
SmugMug does a great job of laying out the specifics of what you do and don't get with each package. You'll have an easy time comparing the four.
They even add in a final column to show you which features you're currently using. This can help you decide which package is the best fit.


I started a free trial and began to set up my new website. The initial walk-through is very user-friendly. It guides you through adding new photos, selecting a theme, and beginning your customization.
The customization panels can be a bit tricky at first. They take some getting used to. During my trial, I accidentally changed my homepage gallery somewhere along the way. I was unable to get it to resort back to a slideshow after that.
SmugMug does seem to offer more options for customization than other theme sites on Squarespace or WordPress. Without needing to resort to coding.
You can add blocks of content such as galleries or text by simply dragging and dropping into place. And then you can move the blocks around quite freely. The themes they do have available are simple. They can apply to a variety of genres of photography.
If you're looking to do a site with a fair amount of writing mixed in with photos, you'll need to a bit of customization along the way. The templates are set up to fit image-heavy portfolios.
The existing parts of a theme can be customized in terms of colors, sizes, margins, fonts, and transitions. Fonts offered are fairly varied, but color options felt a bit limited.
Branding can be customized as well. And most of SmugMug's branding can be deleted or minimized. I couldn't find a way to erase the SmugMug name in the foot. Nor in the shopping cart during check-out.
As far as the custom domain goes, you can connect to a domain you already own. Or you can purchase a domain directly through SmugMug.
If you don't have a unique domain, then you can use a free one that has the SmugMug name. It will be www.yourname.smugmug.com.

Selling on SmugMug
SmugMug lets you offer prints, whether digital or physical. They work directly with four printing labs (BayPhoto, WHCC, EZPrints, Loxley Colour). This easy to offer drip shipped prints direct to clients!
During busy seasons or for mini sessions, you can offer a quick, affordable option to clients. And it'll require minimal labor on your part. Once photos are set up in a gallery and the price list is created, it can be an automated process.
With the three smaller SmugMug packages, you use one universal price list for all galleries on your site. You can customize this price list. But you can't assign different ones to different galleries unless you're in the professional plan.
Setting up the price lists is relatively direct, although it wasn't as simple as I would have liked. SmugMug shows you a base price. Then you can direct it to do a specific percentage profit upcharge. And then it creates a final rate based on the 15% commission that SmugMug keeps from each sale.
For example, if there's a base price of $1 for a print and you ask for a 400% mark-up, then the rate you need to get is $4. Since SmugMug keeps 15% of all sales, though, the final product price will be $6. The exact amount will also be determined by how much you tell SmugMug to round the prices up. This can also be set within the price list.
Having the numbers broken down this way for you can be a great benefit. But it can also be quite confusing when first setting up the price list.
It does do a great job of keeping it clear that you need to account for the 15% fee, though. This is important for all businesses to note.


SmugMug does do a fantastic job of offering loads of options for selling in different ways. For example, you can create packages of products to offer instead of single products.
If you want to create a deal that includes a specific combination of items, you can customize it. And you can link it to certain galleries.
Also, you can include options for boutique packaging of products and custom branding on deliverables. Options like these are ideal if you do portraits, weddings, or events!
Note that some of these options are only available with the professional package. Comparing the package plans to fit your exact needs is crucial. Also, the various plans allow you to upgrade as your business grows.

Other Notable Features
It's worth noting that there are a few other features either present or lacking that might affect your decision. SmugMug doesn't allow for a way to create a blog within your site. You would need to connect to a third party site for the blog itself.
You can create a custom page and add text blocks to it if you want to just have a few posts here or there. But if your goal is to regularly share written posts then you'll need to connect to a third party blog.
If you journey your travels along with the photos, or if you showcase each wedding you photograph, a photography blog needs may be something to consider.
Another small quirk about SmugMug is that there's no custom URL you can create for a contact form. It's only available in the form of a pop-up window.

Conclusion
Creating a new website can be overwhelming. Options are everywhere and seem to all offer the perfect solution. SmugMug is a great option hosting for your website, depending on your needs.
It offers lots of options. And it is especially well-built for selling via online galleries. The selling options of custom price lists, boutique packaging, fine art prints, product package offers, and event offerings are all ideal for commerce.
While there are lots of ways to customize just about everything, I didn't find the interface to be very user-friendly. This made taking advantage of the customization a bit difficult. Squarespace, for example, I find to be much more intuitive and user-friendly. A "websites for dummies", so to speak.
Wordpress can be quite complicated and difficult for creative types like photographers to maneuver.
SmugMug feels like it's somewhere in between those two. It's simple, yet not always intuitive. Cost-wise, SmugMug is reasonably priced if you sell regularly through it. Otherwise, it's a bit high in cost.
My overall recommendation is that SmugMug is a wonderful host for your site if you're looking to create a portfolio site only. With low costs for the basic plan, you can have a website for under $50 per year!
If you're looking for a full professional site that has more capabilities, I highly recommend taking a close look at your needs before committing.
For professionals, I only recommend SmugMug if you sell prints and product regularly and in volume.
If you're looking for more options for free image hosting, why not check out our ImgBB review, too!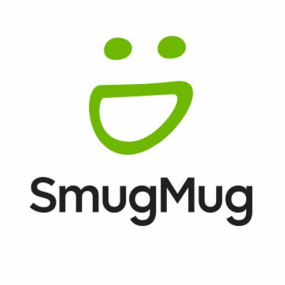 It gives you portfolio space, helps you sell photos, and makes invoicing easy. It's the perfect platform for starting your own photography business.
Buy from Smugmug