There are plenty of image hosting sites available. They all offer different features, so it can be hard to choose the right image hosting site for you.
Here is a rundown of the 12 best free image hosting sites. Compare what they offer and decide on the best one to suit your needs.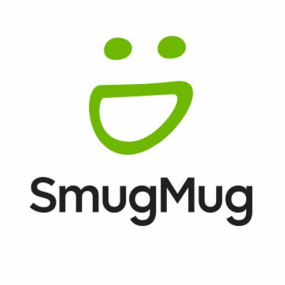 Looking for more than just free image hosting sites? Get all the features you need to store, share, and showcase your photos with Smugmug's powerful software.
Why You Need to Consider Free Image Hosting Sites
Image hosting is vital for all photographers. Whether you're a professional photographer or an enthusiastic hobbyist.
There's a saying that it's not a matter if your hard drive will fail but when. Data loss because of a hardware malfunction is painful and frustrating.
The solution to this is image hosting. Having your photos stored in a cloud service will give you that extra assurance. If something happens to your computer, you won't lose your photographs.
Uploading your images to the cloud allows you to free up space on your computer, allowing it to work faster.
Finally, your images will be available across devices. You can share them with family and friends and access them anywhere, at any time.
500px
Created with pro photographers in mind, 500px offers a platform that will display your images. The free version of the service allows you to upload 7 photos per week. 
If you buy any of the membership options, you can upload an unlimited number of photos. And you'll receive priority customer support.
The primary function of 500px is showcasing images, not social media sharing. And you can't link to other sites.
The most significant benefits are display and networking. You can share your pictures and make comments on other photos. You can also follow your favourite photographers.
You can build a profile on 500px, and license your photos as stock photography. You'll get paid up to a 60% commission for any sales.
Flickr
Do you remember Flickr? A lot of photographers have forgotten about Flickr, but it's still trendy. Flickr has been around a long time.
One of the main draws of Flickr is social networking. You can share your photos with the community and join groups for genres of photography.
Photographers can mark their favourite images and also leave comments. However, you can edit your privacy settings to control who sees your photos.
Flickr offers free image hosting. You can organize your images into albums or even edit them from within the app.
Flickr offers a large amount of storage and simple to use interface. You can upload up to 1000 high-resolution images on their "Free" plan.
If you upgrade to the Pro plan, you get unlimited storage and access to advanced statistics. You will also receive discounts from Adobe, SmugMug, and Blurb.
Google Photos
Google Photos is an excellent service for uploading high-quality images. Not only that, you can do so in large quantities, which is something a lot of other sites don't offer.
The platform offers automatic backup, as well as unlimited space and uploads.
Videos can have a maximum resolution at 1080p. You can store photos at a maximum resolution of 16MP. If you want to save a bigger image or video files, you'll need to pay for space on Google Drive.
To get started, download the Google Photos app or go to photos.google.com. 
You can upload all of your photos automatically and sync them with your account as well.
You can store unlimited images taken with a smartphone or a point-and-shoot camera.
For photos from a DSLR camera, you can use your storage space from your Google account. Note that you can upload  PNGs, JPGs, and GIF images, as well as some other file formats.
ImageShack
The interface at ImageShack is similar to Pinterest. It gives you an attractive way to layout your best photos. Free accounts provide 10 GB of storage per month.
Signing up for a free account means that you can access a variety of useful features. For example, you organize and tag your photos. Other users can discover your work, or you may choose to keep your images private or limit who you share them with.
You might want to upgrade to premium features. These include unlimited space, direct linking, and statistics on your images.  You can also watermark your images, which is a nice bonus. There is a 30-day trial available that you can check out before you decide.
ImageShack provides a large selection of mobile and web apps. Uploading and sharing your pictures a simple process.
The ImageShack Resize application allows you to edit your images, as well as crop and resize them.
Imgur
With Imgur, you don't have to worry about your photos expiring. You can also store as many images as you want.
A free account is great if you want to utilize certain features, like the ability to add captions to your photos or upload your images through email.
Unlike some of the other image hosting options, Imgur allows direct linking. Each image can have a link that can be posted in forums or embedded in HTML.
You can upload so many different files formats to Imgur besides the standard JPG. These include APNG, GIF, TIFF, BMP, PDF, and XCF. Non-animated files up to 20 MB are supported, as well as GIFs up to 200 MB.
You can share your images on most social networking sites. It is often used for uploads to Reddit.
Free Image Hosting
One bonus with Free Image Hosting is that you don't need an account to upload photos. Your photographs will also be permanently stored.
You can upload JPEG, GIF, PNG, and even BMP files.
With Free Image Hosting, you can upload your images quickly and easily. It doesn't have the hyperlink shortener, but you can still share your photos on other sites.
You can also get an HTML code to a link to your pictures for easy sharing.
The site's homepage is very dated looking. The pros outweigh this small con, which has no real bearing on how you use the service.
Free Image Hosting also has a cool feature for US-based photographers. You can list your business in their Commercial Photographers directory. It's listed by state and then selectable by city.
ImgShare
You can drag and drop your images anywhere you want on the ImgShare interface to start uploading your image. Guests have a 33MB limit, whereas registered users get a lot more at 512MB, so it's worth signing up.
Images uploaded as a guest will automatically be removed after one year.
All images viewed on ImgShare will have unlimited bandwidth without any restrictions.
ImgBox
Imgbox is a free, easy-to-use platform for sharing your images. This platform allows you to store your photos permanently, with unlimited storage space.  JPG, GIFs, and PNGs are all supported. The platform offers several features. These include image galleries, drag and drop upload, and direct links.
You don't even need to create an account to upload your images. But, having an account gives you the ability to access your photos later.
Having an account also gives you the bonus of being able to upload your images all the more quickly with preset settings.
You can share your photos via social media and allow comments from others through imgBox.
Go here to learn more about the current social media image dimensions.
Uploads.im
With Uploads.im, you can upload a variety of image file types, such as PNG, PDF, JPG, GIF, PSD via the main page. You can upload directly from your computer by clicking on the "Local" button. Or you can click on the "Remote" tab to upload from a URL. It has a hyperlink shortener.
This platform supports uploading several images at one time. The size limit for a single image is 10 MB.
There are no restrictions on the number of image files you can upload. And images won't be deleted after a certain amount of time.
Dropbox
Dropbox is a simple and efficient way to store your photos. The best way to understand this platform as a virtual box where you can "drop" your photos. They're saved in the Cloud, available for you to access at any time.
You can also upload images from your computer to Dropbox as you would with any other files, or with its Android and iOS apps.
You can also sync your photos to a folder on your desktop. Once photos are in the Cloud, you can share the files directly with other Dropbox users. It also backs up automatically, so you don't have to worry about losing data.
You can organize your folders and sub-galleries and share links to individual files or folders
To share a photo, right-click on the images and then copy and paste the link to your desired sharing location. You can also share this link via email.
Your contacts or visitors can also download your photos if you provide them with access.
Dropbox doesn't provide specialized tools for photographers. However, it's an excellent option for storing original or edited versions of your photos for different purposes.
Dropbox is free for up to 3GB of storage
Amazon Prime Photos
Prime Photos is Amazon's photo-storage solution available to their Prime members. You can store and share unlimited high-resolution photos on your desktop, smartphone or tablet. 5 GB of storage for video is also included.
The service also lets you order photo prints, cards, custom wall decor and other products. It includes free shipping.
With Prime membership, you can invite up to 5 people to receive unlimited photo storage. With "Groups", you can share images with anyone, even if they're not a Prime member.
Use iOS or Android mobile apps to auto-save your photos. Then safely delete them from your phone to free up space on your device.
As with the other options, you can pay to upgrade to receive a fuller suite of services.
Smug Mug is free for a 14-day trial. It's one of the most popular platforms for photographers.
It doesn't have a completely free option beyond this period. It's worth mentioning here because it's a great site to not only display your photography but also sell prints and other products.
No one who takes photographs is left behind. There are features meant for everyone, whether you are a pro, an "enthusiast" or "memory maker".
The Basic plan is $5.99 a month or can be paid annually at $48. This will get you the secure photo storage that you need.
You get more increased storage and increased features with the pricier plans. These include the ability to create a customizable portfolio site with your own domain. There are 21 design options, as well as editing tools that will allow you to tweak the templates.
One bonus of SmugMug is that you can set up an e-commerce store to sell prints or photos.
Sharing to social media is also an option.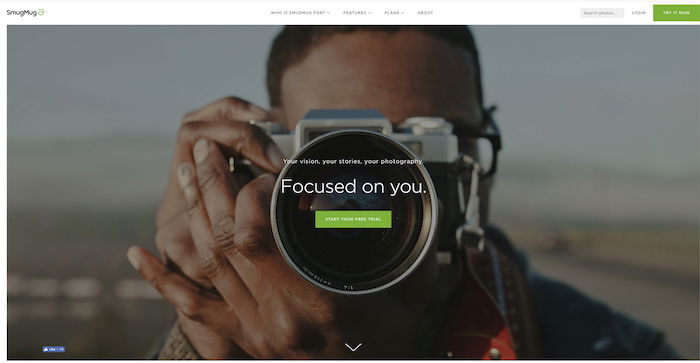 Conclusion
These image hosting websites are free and offer some great features. The file size and type of files that you can upload will determine the level of ease you'll experience.
There is no one-size-fits-all solution that is perfect for everyone. You may need to use a couple of services that complement each other to meet all your image-hosting needs. You can also try paid sites such as ShootProof.
If you're looking for more options for free image hosting, why not check out our ImgBB review, too!
Ever wondered where to showcase your astrophotography images at full resolution? Check our review on AstroBin!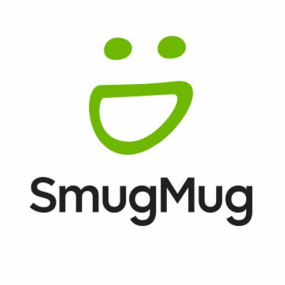 Looking for more than just free image hosting sites? Get all the features you need to store, share, and showcase your photos with Smugmug's powerful software.