Our smartphones aren't just cameras. They're storage devices that hold our music, files, and videos. But space is limited and runs out fast. And these handy free photo storage apps can help!
Having 24-7 access to a camera has its benefits. We can photograph everything! The downside? What do we do with all those images? This article gives you our picks for the best free photo storage app.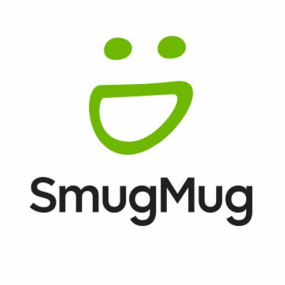 Looking for more than just free photo storage? SmugMug is a paid photo storage app with unlimited space, even on entry-level service! You can also upload RAW images as an add-on to your subscription!
11 Best Free Photo Storage Apps
We take a look at the ten best storage apps out there. There's something for every photographer, whether you want to share your images with others or have a trusty online backup!
Since its inception, the Dropbox app has been the go-to choice for many people. They offer free cloud storage, the best way to back up photos.
It is a relatively simple platform that's perfect for avoiding confusion. It's best for photographers who store their images in folders, as Dropbox works similarly.
Although it is a phone app, you can download the program for your tablet, desktop computer, or laptop. This means easy accessibility across all devices.
From there, you drag and drop to store your images. For other purposes, it acts as a great intermediate. Simply add your pictures and pull them onto your desktop.
It's a great way to back up your iPhone photos, especially when you realize your iPhone storage is full. For the best online storage, look no further.
What makes the Google Photos storage app so great? You can upload your images automatically. That means you don't have to worry if your pictures are saved.
This is a tremendous advantage for photo storage, especially if you shoot a lot. You can even attach it to your computer for the same process.
Google Photos is one of the best online storage facilities. But there are some limitations. You can only upload images up to a maximum resolution and size of 16 MP.
If they are bigger, they will be downsized. There is an option around this. But you can only store 15 GB.
It's a substantial downgrade from "unlimited." But you can upgrade to 100 GB for a small monthly fee in the US.
Google Photos might not be the best photo storage for a professional photographer. But it's great for your family and travel snapshots.
It's an excellent option for those photographers who want to back up Android and iPhone photos easily and quickly.
Another app for storing photos is the one that's standard on iOS platforms. Whether we want it or not, the iCloud app is already on our iPhones and iPads
Most of the time, this app works in the background. It tells us when we no longer have space to back up our iPhone photos. Some of us forget it's one of the best free cloud storage options.
The biggest benefit of this app and service is how easy it is to keep all your devices connected. The cloud can pull images from your desktop, phone, etc.
This makes it the best way to store photos when using multiple camera phones to photograph. Getting messages to know when your iPhone storage is full is also beneficial.
Professional storage levels are at decent yearly rates for 50 GB, 200 GB, or 1 TB! You can even tag your images with names and locations, making them easy to search.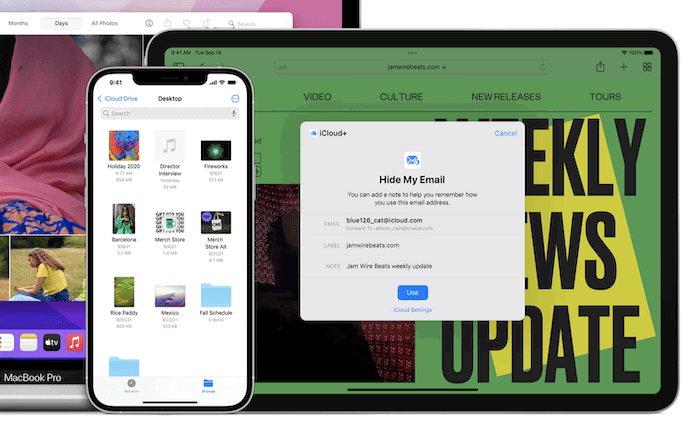 Internxt is a cloud storage service designed to protect users' privacy. It's open-source and built on blockchain. It is an easy-to-use and ethical alternative to similar services Big Tech offers.
All photos uploaded to this cloud photo service are end-to-end encrypted before they leave your device. It's perfect for those who work with confidential or sensitive images.
They ensure no first- or third-party access to photos ever. The service is for anyone who worries about unauthorized access to personal information and data breaches.
Internxt has a clean and simple interface that allows users to upload photos easily. They offer a free 10 GB plan that includes all features.
And they also have affordable 20 GB, 200 GB, and 2 TB paid plans.
Internxt Photos comes with privacy and peace of mind. They are likely the most ethical and trustworthy photo storage app available.

pCloud is a great new file storage that protects users' data. The company is based in Switzerland and therefore follows the strict personal data laws that are in place there.
You can access your files on any device that connects to the internet. And you can also use this service to share big files with people who don't use the pCloud application.
I'm a big fan of their interface and design. pCloud provides a simplistic way to sort and share all the files in their cloud drive.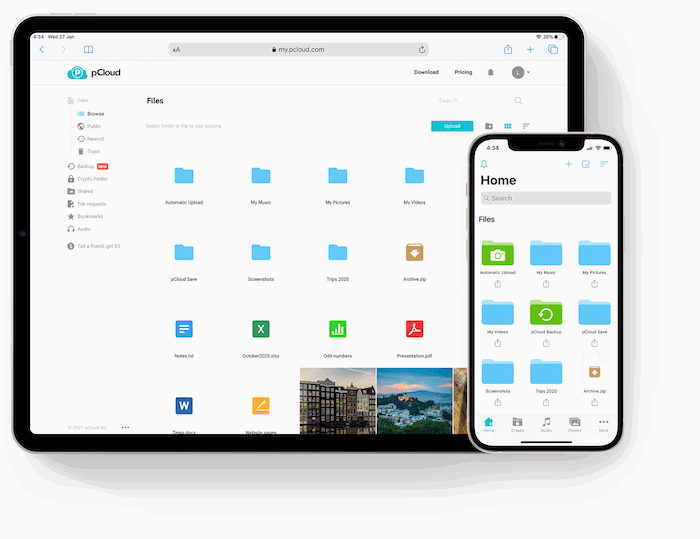 Sync was founded in 2011 with the goal of providing secure online storage that could be shared via the cloud. Now it has more than 2 million registered users and nearly a million business accounts.
Among those businesses are big tech names like TripAdvisor, Remax, and The New Yorker. But they also focus on the low-volume individual user as well. Sync offers a range of plans from free-for-life to tailored enterprise accounts for high-volume businesses.
The free plan provides 5 GB of storage and access to their desktop and mobile apps. The desktop apps are available for MacOS 10.11 and later, a legacy macOS app for 10.6 through 10.10, and Windows 7 through 11 apps.
Mobile apps come in iPhone, iPad, and Android options. Installation of the Mac and iOS versions is a breeze.
Sync works seamlessly. On Mac, it appears in the menu bar and as a folder in Finder. Files you want to store in the cloud (but not locally) can be put in the Vault. Sync is simple and almost infinitely expandable if you want to start paying.
Flickr was bought by SmugMug a little while ago. But the latter is more of a portfolio builder.
Flickr is a photography social media page with a large community of photographers. But it can be used as a site to back up photos. Unfortunately, it doesn't support RAW files.
What we like about this photo storage is the space for 1,000 photos. You're limited to 200 MB for photos and 1 GB for videos. But it's still one of the best online storage options around. Plus, your photos also get exposure.
You need to download a different app for automatic uploading. But its unlimited storage comes at reasonable monthly and yearly rates. So it's a viable option for online photo storage.
If you like Amazon and pay for an Amazon Prime membership, this option for free cloud storage is perfect for you. It's one of the best ways to back up photos if you're on the go.
It will hold unlimited amounts of images of your family and friends. Here, you can store your pictures in a "family vault" that everyone can access.
Amazon is a perfect option for family and friends who live abroad. And only one person needs to have a Prime Membership. You can even use "invite-only groups" for a wider audience.
It's one of my favorite ways to back up smartphone photos. And you can order prints, calendars, and more from the Amazon Photos storage app.
Although this is a Microsoft product, it is available for iPhone users looking for free cloud options. The Microsoft OneDrive app gives you 5 GB for free.
It's great for picture storage and lets you store and share any other types of files you wish. You can upgrade the space, but you need to pay for it.
Automatic uploading is available, which makes it easy. It's one of the best free cloud storage options. You can also use metadata on this app to organize photos as you see fit.
The Mylio app takes a new approach to cross-device image sharing. Instead of storing your photos on the cloud, Mylio keeps your images on the primary device you set up in the Mylio app.
And you can access all your pictures from your primary device anywhere with each additional device. I am also a big fan of the other features that Mylio provides, like face and geo-tagging features.
These small features change how I browse my digital images. And I like how they're incorporated right into the app.
This is an excellent option if you are a photographer who likes to keep only your best images. 500px is an online photography community that focuses on quality over quantity.
It allows you to get feedback on your images and even license them, so you can even make money. Like other social media platforms, you can upload and download your photos as you see fit.
500px is one of the best free cloud storage options out there. But, for the free users, you are limited to seven images over seven days. This equates to 2,000 photo backups in total.
You can upgrade to monthly or yearly memberships, and the costs are reasonable. It's a viable option to back up your iPhone photos, especially if you are a professional photographer.
The Snapfish app offers photographers a more selective approach to photo storage. There is unlimited storage at full image resolution, but they must be selected manually.
You can do it in large batches, which makes it easy. Snapfish is one of the best free cloud storage options when your iPhone storage is full.
One of the best things about the Snapfish App is the easy linking between your Facebook, Instagram, and Google Photos directly from within the app.
But it isn't just a free cloud storage app. The main business idea behind it is printing images. Once stored, you can add pictures to print for yourself or as gifts for family and friends.
You get 50 free prints a month, a welcome addition to one of the best ways to back up your photos.
Conclusion: Best Free Photo Storage Apps
It's easier and quicker than ever to store your photos. Cameras in our back pockets and enough online storage for all our photos have been game-changing advancements.
These free photo storage apps are similar in that they simplify your photo process. You don't have to worry about hard drives or archives.
Some are also excellent for sharing your work, whether you take them with a phone or digital camera. Whichever you choose, these photo storage apps will make your life easier!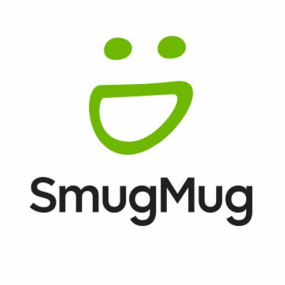 Looking for more than just free photo storage? SmugMug is a paid photo storage app with unlimited space, even on entry-level service! You can also upload RAW images as an add-on to your subscription!