Digital cameras can usually photograph images in two ways, giving you a JPEG or a Raw file. A JPEG image file is easy to work with, as many programs recognize it.
A Raw file is a little different. They are larger files and keep more information. There are different Raw file extensions, and computers often have trouble opening them.
To find out what a Raw file is, and how to open one, read on.

[Note: ExpertPhotography is supported by readers. Product links on ExpertPhotography are referral links. If you use one of these and buy something, we make a little bit of money. Need more info? See how it all works here.]
What Is a Raw File?
A Raw file is a digital image of any scene you capture with your digital camera. DSLRs such as Canon, or Mirrorless systems, such as Nikon use Raw files to hold image data, such as color.
To capture a Raw image, you need to make sure your digital camera is set to do so. By going through your 'Image size and Quality' settings, you have the choice of selecting RAW.
Any other choice (except for RAW + JPEG) is a JPEG image. The Raw camera format version offers much more image data from the scene you are shooting. For Raw images, the file size is approximately 5x the size of the JPEG alternative.
Raw file formats will take every facet of the scene and store it for future use. This feature allows for more editing possibilities when Raw files are imported into a post-processing software package.
Exposure has more play, and you'll have access to extra stops on the Exposure Value range.
You can add or subtract exposure values without reducing the image quality. You might find reduced quality when working with JPEG files.
JPEGs are a lossy file extension, meaning quality reduces every time you open and save it. They are easy to work with and work across many platforms, such as Word or any editing software.
Raw is a better way to go. But, you need to use the right software to be able to open, convert, and use Raw files. Otherwise, Raw data is worthless.
How to Open a Raw File?
Opening a Raw file requires an editing software program such as Photoshop. Some specific programs or websites allow you to view or convert Raw files.
Photoshop is a little more involved than opening Raw files in an alternative program, such as Lightroom. Lightroom opens Raw files without you even realizing. That said, Lightroom and Photoshop work from updates.
Photoshop gives you the chance to edit white balance and other features of the image before converting. Camera Raw (window in the installation process) allows you to adjust your photo before it enters Photoshop.
With Lightroom, Camera Raw is already included in the import process and doesn't give you a choice.
The problem with these software choices is they work from updates. When a camera manufacturer releases a new camera, they can also change the Raw file format extension. You have to wait for that extension to be usable.
This recently affected my workflow. When working with the Canon EOS R, Lightroom Classic CC 2019 wouldn't import the images. I realized that CR3 file extensions were 'not currently supported'.
What you'll find is that you'll need to be creative. There are many editing programs available. They all open different Raw file extensions. But, some are not supported.
For these, you might find you need to convert Raw files to other file types, such as DNG to be able to use them for editing.
File Extensions and Programs
Below is a list of the camera manufacturers that use Raw, their file extensions, and programs you can use to open them.
IIQ – Intelligent Image Quality by Phase One – Use Capture One, Adobe Lightroom or Photoshop
3FR – Hasselblad – Use Adobe Photoshop Elements, Microsoft Photos, or File Magic.
CRW, CR2, CR3  – Canon – Use Adobe Photoshop or Lightroom
MEF – Mamiya – Use Adobe Photoshop Elements or DNG Converter
MOS – Leaf – Use Capture One or RawTherapee
NEF – Nikon – Use Adobe Photoshop or Lightroom
ORF – Olympus – Use Aftershot, Adobe Photoshop CC or Photoshop Elements
PEF  – Pentax Electronic File by Pentax – Use Adobe Photoshop and Photoshop Elements
RW2 – Panasonic – Use Adobe Photoshop Elements or RawTherapee
ARW, SRF, SR2 – Sony – Use Adobe Photoshop and Photoshop Elements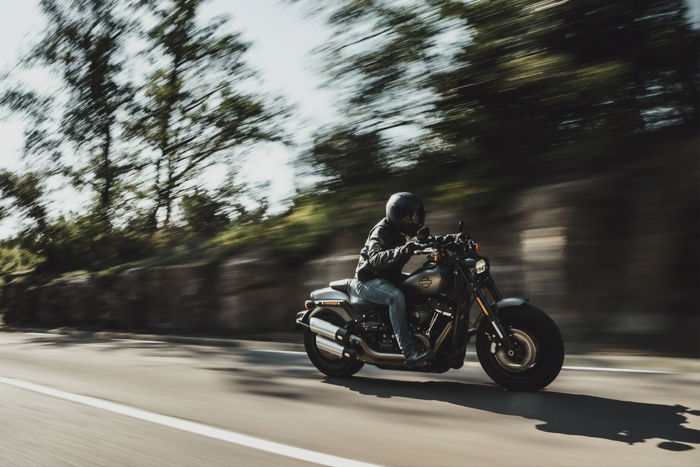 How Do I Convert a Raw File to JPEG?
To convert a Raw file to a JPEG is an easy enough process with the right tools. The most important thing you need is software that can read the Raw file format in the first place.
Adobe Lightroom is the most straightforward option. It opens Raw files with no problem or prompt. Then you Export the image, which it will save as a JPEG.
Adobe Photoshop is another program you can use. But it can be a little more complicated to use. Using a Raw file format in Photoshop will force open Camera Raw (a Raw file convertor). This process is something you need to go through before you can open the image.
Lightroom has Camera Raw as part of its import process. Both of these programs allow you to import, edit, and then save or export the files as JPEGs. You can then save them as TIFFs, PNGs, or even GIFs.
Looking for more tips on Raw images? Why not check out our articles on On1 Photo Raw 2019 Review and How to Open Raw Images in Gimp Using Ufraw next!