Photoshop, without a doubt, is one of the most widespread photo editing programmes out there. From beginners to professionals, every photographer has tried to master it. That begs the question:
How do you use Photoshop?
Learning Photoshop in one sitting in impossible and can wear you down. It is a drawn-out process of trial and error. To master Photoshop without stress, we have created dozens of simple tutorials on how to use Photoshop.
In this post, we list every tutorial we have on Photoshop and organize them into various categories. Whether you are a beginner, professional, or have editing experience, our Photoshop posts will teach you new tips and tricks to improve your post-processing.
Keep reading to teach yourself Photoshop!
eBooks and Courses for Everyone
How to Use Photoshop: What is Adobe Photoshop?
Adobe Photoshop is a digital image editing software that's part of Adobe's Creative Cloud suite.
It allows you to make general adjustments to your images, as well as local changes. You can work with layers to edit and manipulate your pictures. It is not only suitable for photo editing but also digital drawing and design.
It is the most widely-used editing programme for photography, alongside Lightroom. The reason for this is that it has a wide variety of tools. It is hard to find a collection of Photoshop tutorials covering everything, from the basics to the advanced adjustments. One article can't do justice to the programme's extensive features.
Moreover, Photoshop takes patience and oodles of time. We've been lucky enough to scratch the surface and create dozens of relevant articles that break down Photoshop features into digestible nuggets. So, why not share this depository with you?
Here's our list of all the articles we have ever written about Photoshop. To simplify it further, we have created six categories. You can breeze through to the exact article you need without losing your way!
Basic Photoshop Tutorials and Tips
As I mentioned earlier, Photoshop includes several tools and adjustments that you need to get familiar with. It is impossible to learn everything this software offers. Behind the relatively simple interface lies a complex system that consists of hundreds of options for photo editing.
You may open the programme and get started, but it will likely end in chaos. To avoid such an unpleasant start, we suggest you check at least a few tutorials about the basic editing techniques.
From common mistakes to essential adjustments, our collection of posts has a lot to offer. Among other things, you will learn how to work with layers, how to crop or rotate an image, and how to correct exposure. Here's our list of basic Photoshop tutorials and tips for beginners: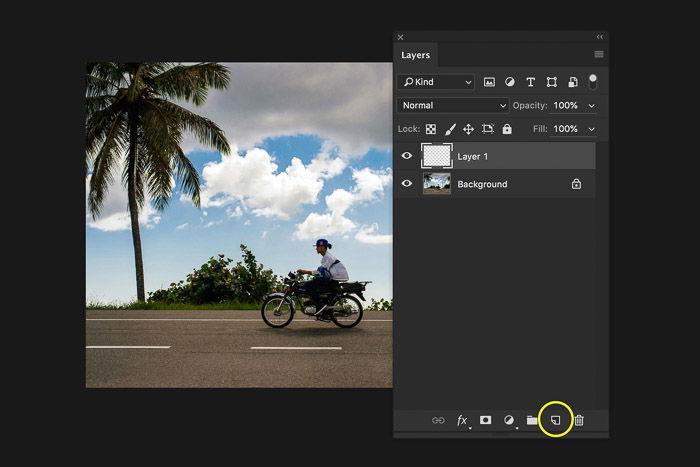 Photoshop Tutorials and Techniques
Resizing and Resolution
Understanding resolution is a vital part of getting started with photography. The resolution you choose depends on the final use of the image.
Posting on social media? You will need to resize your images according to the site's guidelines.
Are you thinking of wall art? You will have to resize it according to the size of the print.
If you want to learn how to change resolution or (batch) resize a file, check out our tutorials below!
Editing Portraits With Photoshop Tutorials
Editing and retouching portraits bring out the joy of photo editing. It involves techniques that you won't use in other niches. It requires you to focus on minute details and fine-tune the image until you are 100% satisfied.
It's natural for the model to want stunning portraits. To achieve this, you must communicate with your models during and after the photoshoot. Ask them if they have any special requests, so you know how to organize your editing process. These can include whitening the teeth, removing skin blemishes, or enhancing the eyes.
Editing Backgrounds with Photoshop Tutorials
Paying attention to the subject of your photo is necessary. But it is equally important to be mindful of the background. Even when you do so with great care, you'll find roadblocks that stop your photo from looking excellent.
Whether it is blurring the background, removing it, or changing colors, we got you covered! Here are our tutorials on editing backgrounds using Photoshop:
Niche Photography Photoshop Tutorials
Choosing the photography niche that fits you will unlock your true potential as a photographer. Some people prefer going on adventures and capturing spontaneous moments—meanwhile, others like to frame still life in their studios.
It is all up to you which genre of photography you delve into. However, keep in mind that each niche requires its own editing approach in Photoshop.
Luckily, we have Photoshop tutorials for a variety of niches, with specific tips and step-by-step instructions.
From astrophotography to product photos, and even time-lapses, you name it! You can apply these tips to enhance your own editing workflow. Let's take a look!
How to Use Photoshop Tools
Selection Tools
To best learn how to use Photoshop, you need to work with layers. You can create new layers, add infinite adjustments, and drag photos into the programme and keep building your layers.
To make sure you are working with the right part of the right layer, selection tools are helpful. But, like everything else in Photoshop, there are many selection tools. There are so many settings concerning them that it is easy to get lost in the system.
This is why we have dedicated an article to each selection tool, explaining their use in-depth. We also mention some techniques, such as Content-aware Fill and Refine Edges. These will make your selections smoother and your workflow faster. Let's dive in!
Creative Tools
We know, by definition Photoshop is a creative workspace. But there are so many photo editing tools and correction that it is hard to categorize them all. In this section, we made a collection of the most useful creative tools that you can find.
Fixing photos have never been easier than in the era of Photoshop. Perspective correction, color dodge, and blending modes are only some of the amazing tools that Photoshop offers.
Apart from the obvious photo corrections, these adjustments also help you define your own style. We have articles that specifically describe the use of special effects and overlays. If you want to learn more, read our articles below!
Photoshop Actions and Shortcuts
While Photoshop has many advantages, it's not always possible to manually go through all the adjustments you want to make. For this reason, many people choose Lightroom when it comes to batch-processing photos.
However, choosing Lightroom over Photoshop just for the sake of convenience is a compromise. The goal, instead, should be to be efficient about using Photoshop tools. You can pick up shortcuts and record actions that help optimize your workflow. With a spot of work, you can use multiple settings and adjustments with just a few clicks.
You can also save your own actions and presets that you regularly use for your photos. To learn more about how to save time with your Photoshop edits, read on!
Additional Photoshop Tutorials and Techniques
Photoshop is an "umbrella" software for the entire photography process. Once you master the basic correction tools, you can focus on pushing the boundaries further.
Do you want to spice up an action photo by creating a motion blur? Or create effects, such as light leaks or bokeh? Maybe you want to play around with reflections or vignettes? Hold on. We're just getting started!
Apart from creative ideas, there are practical tips and tricks that are handy to a photographer. These include adding a watermark to your images and removing a lens flare.
Why choose when you can have it all? Check out our articles for Photoshop tricks that will simplify your life as a photographer!
Creative Photoshop Tutorials
Creative photography is an increasingly popular niche that involves multiple niches. You can create composites, collages, double-exposure photos, quirky portraits, etc.
Our collection of creative Photoshop projects take you behind the scenes. They show you how creative photographers conjure their artwork. Just browsing through Photoshop tutorials these can give you your next best photography idea.
Make sure you check them out if you are looking for inspiration for new photo projects. If you try any of them out, drop your images in the comments under the post!
Photoshop Alternatives
While Photoshop is the most popular photo editing software, not everyone can afford to pay for the monthly subscription. Fortunately, there are several alternatives. They are not only free but offer almost the same opportunities and tools for photo editing.
It can so happen that you don't like Photoshop's interface, or you don't feel like the software is intuitive. For this reason, we also included an article that compares Photoshop with its simpler version, Photoshop Elements.
Make sure to read our articles for more details!
Conclusion
That sums up everything we know about Photoshop!
Mastering Photoshop is a life-long process that requires time, patience, and smart tutorials. There's no rush. There are no wrong answers. There are no limits.
No matter what Photoshop question you pose, we have an article to answer!
Need a break from Photoshop to try out something new? Why not check out Lightroom? Our course on Editing With Lightroom provides practical tips and tricks for jaw-dropping edits in moments.


eBooks and Courses for Everyone