There are a lot of reasons why you should use Photoshop filters and plugins.
They can take your photos to the next level but they also make editing easier and faster.
First, we'll go through the 10 best Photoshop filters. And after that, the 10 best Photoshop plugins.
10 Best Photoshop Filters
Are you using photos to create artwork or posters? Try 66 Color Duotone Master Kit to create modern and popping duotone effects.
It contains a mood board to preview all images before applying any effect to your final images.
You can adjust the colors, saturation, and contrast.
Vintage and retro never go out of style. Take a step back in time with Twenty One Vintage and Retro Color Effects.
It's a Photoshop template that comes with 21 nondestructive effects. Colour, vignette, old style filter, and noise/dust effects.
You can choose between different colors and even combine them for unlimited results.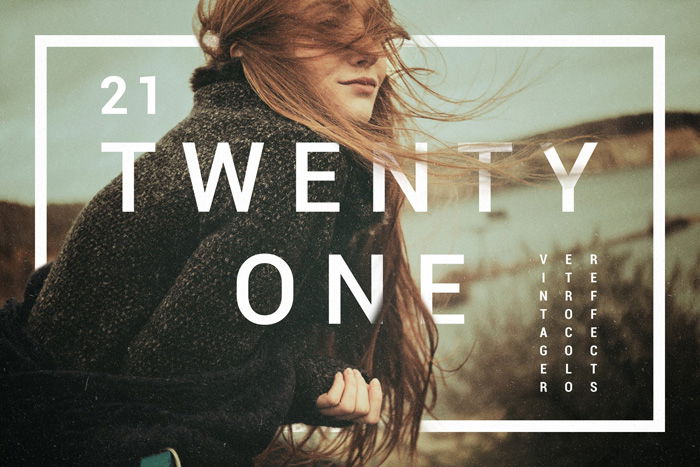 Remember those blue and red colored glasses used for 3D movies? Anaglyph 3D images contain two filtered colored images, red and cyan.
When viewed through those glasses, each of the two images reaches the eye it's intended for. That reveals a stereoscopic 3D image.
This Photoshop action lets you create your own anaglyph images. Looks cool, doesn't it?
Are you into travel photography? This Wanderlust action transforms your photos with a film-inspired look.
The natural color styles of Wanderlust are perfect for travel, lifestyle and portrait photography. Your blog will look modern and fashionable.
The Oil Paint Animation filter transforms your photo. It will look like a classic oil painting.
If you're looking for something different, then this Photoshop filter is for you. It comes with a video tutorial to help you create your own oil paintings in no time.
Here's another filter that will turn your new photos into old ones. Old Photo will give your images a cross-processing look.
This was once very popular in fashion photography. Photographers would deliberately process a type of film in a chemical solution that would normally be intended for another type of film.
Lith printing is a technique of overexposing an either black & white or color negative onto a gelatine silver paper. Then it would be partially developed in a very dilute lith developer.
This can produce prints with special properties and characteristics. Tonal distribution and response to toners are very different.
It's a very unpredictable technique. With this Photoshop filter, you'll create your own lith print in a few clicks.
The Into The Jungle Photoshop Actions Set is a collection of filters made for nature and travel photography.
This is what you're looking for if you want to create an adventurous mood for your travel photos.
This action set is the one you need if you love that faded film look. Beautiful faded colors are just one click away.
It's non-destructive, fast, and easy to use. They give you the maximum image quality, dynamic range, and consistent results with all your photos.
Looking for a vintage effect that stands out?
This Photoshop filter will make your photos pop with vibrant, vintage colors.
10 Best Plugins for Photoshop
This very powerful Photoshop plugin will make editing your photos faster than ever. You can create your own signature look and you'll love the beautiful interface.
Your photos will be the center of attention. Luminar even features AI Sky Enhancer, a unique filter to make the sky in your photos look incredible.
If you're looking for an easy way to edit your photos, then Photolemur might be the answer. It will automatically enhance your photos using advanced algorithms and artificial intelligence.
It's simply a matter of dragging and dropping your photos and letting Photolemur do all the work.
Advanced Local Contrast Enhancer adds a professional touch to your images.
You can adjust Local Contrast to add a 3D feel to your photos.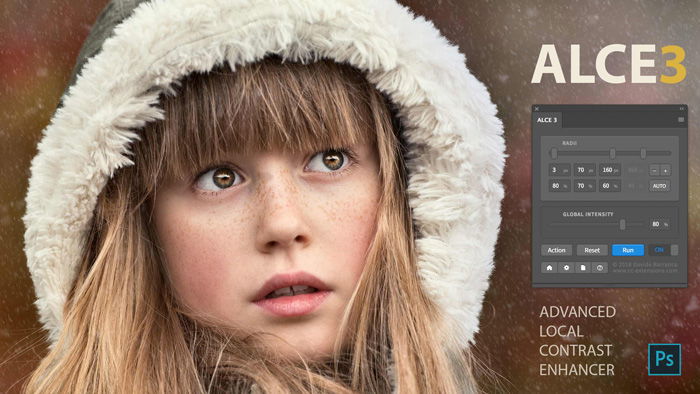 ON1 Effects offers you hundreds of built-in photo effects, filters, LUTs, borders, textures, and presets. They're all completely customizable to your style by offering endless creative possibilities.
Whether you are color grading, looking to style an HDR photo, or looking for a black and white look. This Photoshop plugin has it all.
Not satisfied with the quality when you enlarge a photo in Photoshop? Blow Up 3 is the solution.
This plugin helps keep your photos clear and sharp when enlarging them. Especially if you want to hang large prints on your wall, this is the plugin you need.
The interface looks simple and it's easy to use. Blow Up 3 will make you forget your traditional photo resize in no time.
ParticleShop is all about brushes. Start using built-in custom brushes or explore the additional brush packs.
They were designed to match your specific workflow needs. ParticleShop will help you to create magical and surreal looking images.
Creating black & white photography doesn't mean simply hitting the 'convert to black & white' button in Photoshop.
It takes a lot more work than that to create a beautiful black & white image. Topaz B&W Effects will help you consistently create stunning images in black & white.
Do you love taking portraits? Then you'll love using Portraiture. This plugin will make retouching portraits a lot faster.
Skin smoothing and healing will be easier than ever with Portraiture. It's available for Lightroom and Photoshop.
Fixel Edgehancer uses advanced algorithms to sharpen your photos. It emphasizes the edges instead of increasing the contrast of the surrounding pixels.
This creates natural looking results. It looks better compared to Photoshop's traditional sharpening filters. There's a version for video too.
Tych Panel is a plugin for Photoshop that automates diptychs and triptychs creation. It supports an arbitrary number of layouts and uses a powerful compositing paradigm.
It has a nice panel interface that's easy to use. Tych Panel is the ultimate diptych, triptych, and n-tych automation tool.
Conclusion
There you go. The 20 best Photoshop filters and plugins in 2021. These will improve your photography and help create a unique look for your photos.
Experiment by combining different plugins and filters until you find your signature look.