Adobe Photoshop is the industry standard-bearer when it comes to photo editing and graphic design. It's the best in town. And it has been for a long time. The problem is, it isn't free.
If your budget doesn't stretch to an Adobe subscription, there's no reason to worry. There are some excellent free photo editing software available. There's a free option for you, whether it's photo editing, image manipulation, or digital drawing.

Looking for a free Photoshop alternative with plenty of options? Check out this powerful software that offers advanced editing tools and a wide range of features.
Top 5 Free Photoshop Alternatives
Adobe Photoshop has ruled the roost for a long time now. But if you don't have the budget, we have the best free Photoshop alternatives.
You don't need an Adobe subscription for photo and image editing. You'll be able to find something to meet your needs for free. So here's our list of the top 5 free Adobe Photoshop alternatives.
GIMP is the best free Photoshop alternative for photo editing right now. GNU Image Manipulation Program (GIMP) has everything a photo editor needs. It's easy to use, has all the tools, and is available for Windows, Mac, and Linux systems.
When it comes to photo editing, GIMP has everything you could need. It has excellent filters, textures, and brushes. And the blending modes are top of the range.
You can customize the interface, so all your favourite tools are ready to hand. But generally, the interface isn't easy if you're a beginner. If you're new to the program, navigation can be slow.
Another main concern is that you can't edit RAW photos. This gives you less freedom when it comes to photo editing. Although, we do have a hack for that. Take a look here.
Overall, GIMP is the best free alternative to Adobe Photoshop.
Krita is fast becoming one of the most popular free alternatives to Photoshop. It was originally conceived as a digital drawing tool. But the photo editing is also excellent.
If you are after a digital drawing tool, you won't find better free software than Krita. It has an extensive brush collection with fantastic blending modes and templates.
The photo editing tools a great too. And unless you're doing very complicated editing, you won't miss any Adobe features. And if you are familiar with Adobe programs, you'll quickly get the hang of Krita. The interface is similar in feel and presentation.
The main downsides are the lack of a history toolbar and no RAW filter. But it's still one of the top free Photoshop alternatives.
Pixlr Editor is a browser-based photo editing software. While that might turn some people away, Pixlr Editor is worth your consideration.
Ease of access is one of the main positives. You can access the program from any system with an internet connection. You don't get the advanced tools you might expect from an Adobe program. But this is free.
You do get all the basic tools and features. It's easy to use and simple enough for beginners to get stuck in straight away. There are blending modes and layer masks for fast photo editing.
This isn't an advanced editing program. It doesn't have every tool and brush. And not all files formats are supported. But it's an excellent online photo editor for basic photo editing.
Paint.NET should not be confused with MS Paint, the drawing tool that comes with all Windows computers. Paint.NET was meant to be a more advanced web-based version. But it has become an excellent free editing tool.
Don't expect all the features of Photoshop. And it's a step or two down from GIMP too. But if you're looking for free software to edit photos, Paint.NET is for you.
The interface is similar to MS Paint, so it's easy for beginners. The only issue is that it looks like it hasn't been updated in a few years. It could do with a lick of digital paint.
The tool options have been expended from MS Paint. And they are geared more towards image editing. There are blending and layer options. And the history tool makes it easy to retrace your steps for corrections.
Paint.NET supports many different file formats. But it doesn't support RAW, which is a bit disappointing.
Paint.NET is pretty basic. But as long as you don't go into it expecting Photoshop, you won't be disappointed. It's an excellent editing program. And it's completely free.
Photo Pos Pro is essentially a basic version of Photoshop. It was designed as a budget option for free editing.
If you have experience with Photoshop, it won't take you long to get to grips with Photo Pos Pro. The interface is similar. And the tool kit is just a stripped-down version of that found on the Adobe software.
The tool selection is customizable. You can have a basic tool interface to start with. And as your skills become more advanced, you can adapt your tool kit.
You get healing and clone brushes, as well as good text options. And the layers and layer masks are similar to Photoshop. Photo Pos Pro also supports most files types, including RAW files.
If you're looking for a free alternative that resembles Photoshop, Photo Pos Pro is what you're looking for. Many free alternatives go their own way. But this one lives in the shadow of Photoshop.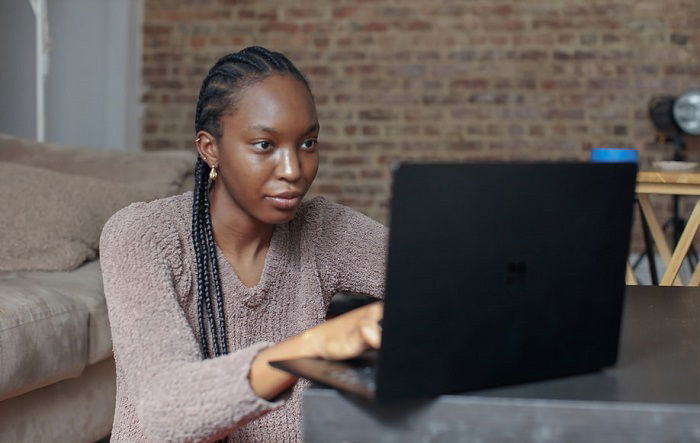 Conclusion
Adobe Photoshop is the biggest billy goat in the barnyard. But photography is a hard game. And not everyone has the budget for an Adobe subscription.
But this list has shown that there are some excellent free Photoshop alternatives. If you want to edit photos or pursue graphic design, there is a free option for you.
Mac, Windows, and even Linux systems can power free-to-use editing and drawing software. You can start editing and drawing with free software today.

Looking for a free Photoshop alternative with plenty of options? Check out this powerful software that offers advanced editing tools and a wide range of features.