Ever wonder why photos on social media look stunning while the ones you take with your camera look bland? Perhaps you are in need of some aesthetic inspiration from all the great Instagram filter apps out there!
The Best Instagram Filter Apps for Photographers
It's time to take your social media photography to the next level and try these Instagram filter apps.
For years, Instagram used to get a lot of slack for having terrible filters. They were among the very first to use camera presets. But they never seemed to get it right.
But Instagram has stepped up its game since then. Although the filters mostly have the same names as eight years ago, they now look more natural and create better results.
Of course, Instagram filters still need a lot of work. But at least it now lets you have more control over how you want your images to look. It's efficient since you don't have to leave the app to edit images. It even allows you to change brightness, contrast, and saturation.
If you're not in the mood to use third-party apps, this is the quickest and easiest option for you. Once you finish applying edits, just share and start seeing those hearts on your screen.
When it comes to Instagram filter apps, VSCO is one of the best out there.
VSCO was created to emulate the properties of real film stocks from big companies such as Kodak and Fujifilm. If you crave that grainy film look, this is the perfect tool to use.
Unlike other apps that poorly imitate the look of old photos, VSCO filters look realistic. The main reason is that they put a lot of time developing presets to match the actual films they copy.
With VSCO, you can try various film stocks such as Fuji Velvia or Kodak Portra with a simple tap on the screen. These presets do such a great job that telling them apart from real film photos is quite challenging.
Another advantage of using VSCO is that you can manually adjust the parameters of the filters you use. So if a preset looks too contrasty, you can always tone it down to your liking.
If you don't like too much grain, all you have to do is move the slider up or down to change the amount of noise in your photo.
The film look has long been trendy, and it doesn't show any signs of slowing down any time soon. We suggest you try the VSCO app now, and we guarantee you'll be using it a lot.
Snapseed is one of the best mobile photo editing apps out there. Apart from offering filters, it also includes all the tools you need, from removing blemishes to improving skin tone.
Snapseed has a wide variety of filters you can try. It has options that turn your photos to look like Polaroid snapshots or old-timey sepia photos.
It also includes choices such as Glamourglow to enhance portraits and HDR Scape for improving landscape photos.
And what if you're not a big fan of the film look? Then, you have the option to create your own 'Look', which is Snapseed's version of presets.
The feature allows you to change any parameters from saturation to exposure, which you can save for future use. What's incredible about it is that you can even share it with your friends.
Snapseed is owned by Google, also the company behind Android phones. But thankfully, this app is also available on Apple's app store, and it works well on iPhones.
That means you can use it no matter what device you have. Just make sure you have enough space on your device because a tool this powerful requires a lot of memory.
If you have Adobe Creative Cloud, you need to download Lightroom Mobile on your phone. This is the perfect app to use if you want unlimited options for filters that look professional.
Lightroom Mobile has most (if not all) of the photo editing tools you expect to see on the regular desktop version. It even lets you upload new filters onto the app, just like you do on your computer.
Oh, and did we mention you can also buy presets online to add to your collection?
Like the Lightroom on your desktop, you also have the option to create or tweak existing presets. It's handy when the filter you chose alters the colour or the mood of your photo a little too much.
Of course, Lightroom Mobile takes a little getting used to at first because the user interface is different. But once you become familiar with all the tools, you'll see that it's just as effective as the regular Lightroom.
The Instagram apps on our list only offer regular presets. But what if you want to make a filter that includes all sorts of effects, such as double exposure and colour shift? If that's the case, Afterlight 2 is the app for you.
Afterlight 2 boasts a robust photo editing suite that competes with Lightroom and Snapseed. It can edit RAW files and even lets you advanced tools such as curves and HSL.
Sure, Lightroom and Snapseed have those features as well. But what makes Afterlight 2 different from its competitors is that it lets you combine filters. It's a neat tool, especially if you're not good at creating customised presets.
With Afterlight 2, you can mix and match any filter on your collection.
You can also create overlays and textures to add personality to your images. Just tap the screen if you feel like adding prismatic light leaks to your portraits. You can even adjust the effect you choose to make everything blend naturally.
This excellent app also features a double exposure tool, which lets you combine two images into one. It's a challenging effect to execute on a desktop, but it's effortless on this app.
Afterlight 2 has all the necessary adjustment tools to let you create double exposures, even if you're a complete beginner.
Camera + 2 is among the most popular apps on Instagram because it turns your device into a de facto DSLR. It has features such as Manual Mode, which lets you change settings such as aperture and shutter speed.
But how does Camera+ 2 perform when it comes to filters? Like its counterparts, this app offers dozens of presets to choose from. And just like Afterlight 2, it also lets you stack two or more filters together to create your own.
Now it sounds like the Camera+ 2 app has all the same features that others already offer, so why use it? Well, what makes this option different is its user interface. It packs so many photo editing functions, yet it is easy to navigate and use.
Camera+ 2 also has a few surprises that other apps don't have, such as the Depth Range Control. This feature only shows up when you take a portrait photo with a dual-lens camera phone.
It's a perfect tool to let you apply presets that only affect the foreground or the background.
You also have to remember that Camera+ 2's camera and editing tools are so useful, and they do a great job creating pro results from smartphone images. Having all those photo perks plus the in-app filters make this app unbeatable.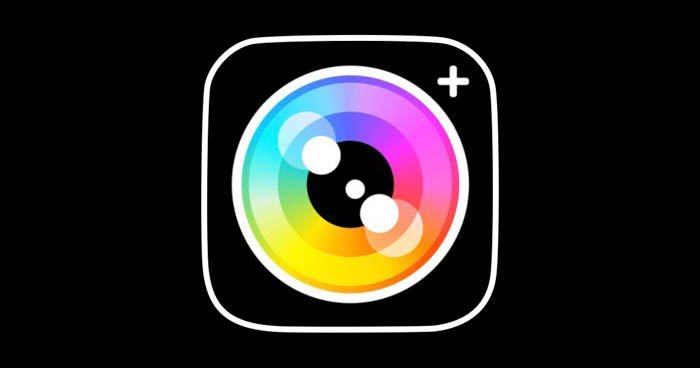 Are you the type of person who likes to add filters and inspiring quotes or graphics to photos on Instagram? Then Canva is worth a test.
Canva edits photos. But it doesn't have as many features as the other options on this list. But that is a good thing, especially if you don't want to waste too much time learning how to apply filters on your phone.
This app has a simple user interface and minimal controls for photo editing. First, it lets you choose which format you'd like to use for your photo. It automatically resizes images for Instagram posts and even rectangular Instagram stories.
From there, you can apply filters and necessary exposure adjustments. It doesn't have a big collection of presets. But at the same time, it's not as overwhelming to use as its counterparts.
One aspect where Canva shines is its ability to let you add text and graphics to your photos. Sure, its competitors can do that as well, but this app makes everything quicker and easier.
Once you select the filter you want, you then have the option to choose a graphic. All you have to do is pick which one you want to add and drag it around the photo to place it wherever you desire.
When you get to create a vibrant preset with a cool quote to go with it, then you know you have a winner.
Most of the Instagram apps we mentioned here focus more on photo editing than videos.
Of course, a few Insta apps offer video filters, such as VSCO and Canva. But none of them exclusively deal with Instagram story filters and colour grading.
With Filmm, we now get to experiment with all sorts of film and old video emulations. With just one tap, you can create nostalgic videos that don't feel artificial at all.
Filmm boasts realistic dust and film scratches or even VHS distortions if you're all about the 90s vibe. It also has film frames to make your Instagram stories look like Super 8 or 16mm footage. Of course, we can't forget about the dozens of filters that make your videos pop!
The only downside is that Filmm doesn't include photo editing. But you have all the image apps with Instagram for that.
You can download Filmm for free with in-app purchases. But you also have the choice to subscribe to Filmm +, which unlocks the filters and even lets you add custom watermarks.
Conclusion
Keep in mind the specialty of each Instagram filter app when deciding which to download. If you like to keep things simple, stick to Instagram and Canva. If you want to create a film look, then try VSCO.
If you love filters and advanced editing tools, your choices include Lightroom, Camera +2, and Snapseed. If you like experimenting, then consider using Afterlight.
Don't be afraid to try all the apps on our list and browse through their collection of filters. You should choose the one that matches your needs and the mood you want to convey.
Don't miss out on our ebook Social Success Strategies for all the best social media tips!