Your profile picture is one of the first things viewers are going to look at on Instagram. The sizing of your Instagram profile picture needs to be spot on.
Luckily, we have an Instagram profile picture size guide. We've also included advice about what size to upload photos and stories.
eBooks and Courses for Everyone
What Instagram Profile Picture Size Should I Use?
The Instagram profile picture sits next to the profile's Username, Page Name, and Biography.
Uploading a profile picture is easy. But most people are unsure of what photo dimensions they should use.
The Instagram profile picture size is exactly 110 x 110 pixels.
This size is perfect for viewing your Instagram profile on a mobile app. But such a low resolution isn't enough on your web browser.
We recommend uploading a larger Instagram profile picture size of 180 x 180 pixels. Doing so ensures a high-quality image on both the web and on your mobile device.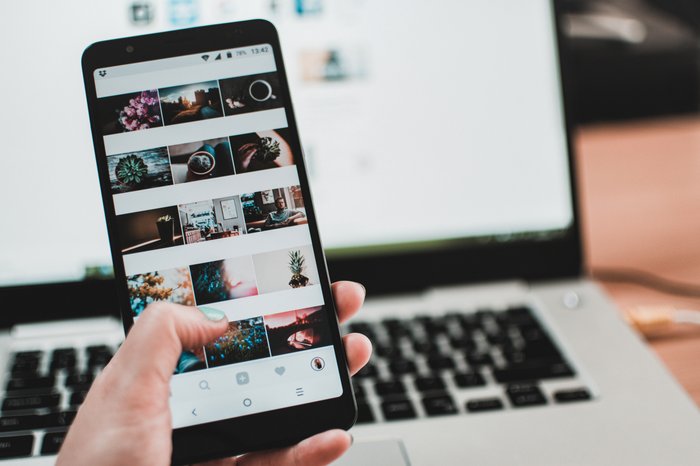 It's okay if you don't resize your image to the proper Instagram profile picture size. Instagram will automatically resize the image for you. It will also apply the circular crop.
The small Instagram profile picture size makes it difficult to see the image, even in the app. To see a larger version of someone's profile picture, you can try apps such as instadp or izuum.
Instadp and izuum provide you with the full Instagram profile picture size. They also remove the circular cropping and show the entire picture.
Choose a Suitable Instagram Profile Picture to Fit Your Image
Now that you know the official Instagram profile picture size, it's time to think about what to show on your profile picture.
Your Instagram profile picture is like a brand's logo. When people look at it, they should recognise it easily and quickly.
If you have an Instagram account for your business, the profile picture can be your logo or the name of your business. Or you can have a profile picture featuring you during work. For example, the profile picture can showcase you while you are shooting with a camera.
If you have a personal Instagram account, you can choose a photo of yourself for your profile.
It might be tempting to change your Instagram profile picture often. But it's easier to find you if you keep it constant. If you are serious about your social media presence, you should have the same profile picture on different platforms.
Remember, Instagram crops your profile picture down to a small circle. There are square images that don't look great after cropping. Make sure to find one that fits the Insta default.
What Size Are Images Displayed on Your Profile?
The photo feed on your profile is the star of your Instagram view. It's the grid of images you find below your Instagram profile picture, bio, and covers for highlighted stories.
Every image and video you share appears in your profile and photo feed. If you set your visibility to 'private,' non-followers will see your Instagram profile but not your feed. Only followers can see all the content you post.
Like your Instagram profile picture, the photo feed also has size requirements. But you don't have to resize anything! The app does it for you.
For the photo feed, the app downsizes the images into 40 x 40 square thumbnails. That's smaller than your Instagram profile picture size. It also crops portrait and landscape images to fit the square format.
If you view these images in a photo-viewing app, such as Instadp, the maximum resolution becomes 612 x 612 pixels. For videos, the aspect ratio becomes 1:1.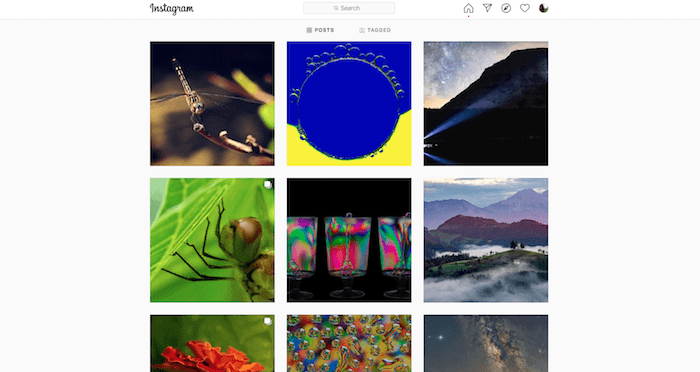 Instagram Aspect Ratio
For a long time, Instagram's Aspect Ratio was square. Nowadays, you can add images of both horizontal (landscape) and vertical (portrait) orientations.
The rectangular images show as square thumbnails on your photo feed. But Instagram displays their original aspect ratios once you select them.
Size Recommendations for Uploading Images and Videos
Square
The Instagram picture size in 2020 should be at least 1,080 pixels on the shortest side. But it is best to upload your images at 2,048 pixels for high quality.
Landscape/Horizontal
For a landscape or horizontal picture, the recommended resolution is 1,080 x 608 pixels. But you can also use a smaller size, such as 600 x 400 pixels.
Portrait/Vertical
For a portrait or vertical picture, the recommended resolution is 1,080 x 1,350 pixels. However, Instagram will show it as a 600 x 749-pixel image.
Videos
The maximum resolution is 640 x 640 pixels. The duration should be less than 60 seconds and more than three.
Size Recommendations for Instagram Stories
Apart from your photo feed, you also have Instagram Stories. These are a collection of images or video clips that only last for 24 hours. Unless you keep them in the highlights. These appear below your Instagram profile as small circles.
Video to Instagram stories – The maximum resolution is 750 x 1,334 pixels. The maximum duration is 10 seconds.
Portrait image to Instagram story – 1,080 x 1,920 pixels
Sizing Adverts on Instagram
Instagram now uses adverts to connect you with your viewers. You must stick to the recommended Instagram aspect ratios for these.
Using Instagram as a social media platform for a business is a great way to share your work. So don't fall at the first hurdle of resolution.
Square advert – Upload your images at 1,080 x 1,080 pixels. But it will appear as 640 x 640 pixels.
Landscape format Advert – Upload at 1,080 x 566 pixels. But it will appear as 640 x 400 pixels.
When creating adverts, take note of the text size you use. Instagram allows you to use no more than 20% of text within your picture.
Conclusion: Size Matters
There are tons of specific Instagram aspect ratios to remember.
Knowing the best sizes to use will help you upload your fantastic images quickly. Since your pictures have the proper dimensions, Instagram also displays them in the best quality.
Go ahead and bookmark this guide. You'll find it helpful in case you forget which sizes to use.
We have some great articles on taking great profile pictures. Also, how to become Instagram famous. Or best photography hashtags to check out too!




eBooks and Courses for Everyone