When it comes to smartphone cameras, there's no clear winner. The iPhone vs Android camera debate rages on. iPhone and Android devices both have their own advantages and disadvantages. So which one is the best for taking pictures? Let's take a look.
Price
Price is one of the crucial factors that any phone buyer needs to consider. All the cool features of the newest phone wouldn't matter if you couldn't afford it. Let's look at the difference in price between iPhones and Androids.
There's no denying that iPhones are generally more expensive than many Android versions. The cost of Apple's latest release, the iPhone XS, exceeds $1000.
Meanwhile, some Android phones can be as cheap as $30 (Alcatel Raven and other models).
But Android also has high-end options that are even more expensive than some iPhone models. Devices such as the Samsung Galaxy S10 have as many, if not more, features as the iPhone XS or XR.
If you're on a tight budget, you'll have better chances of owning an Android phone. Or you could buy a used iPhone instead. This would still cost more than $100 in most cases.
If you're willing to shell out top dollar for a phone, then you have to do some research on what you want.
At this price range, it can be hard to tell apart the difference between Android and iPhone. Many of them share similar features.
Hardware
Apart from the price, you're going to want to look at the physical features that iPhone and Android phones offer.
Hardware varies a lot from one phone to another. Even iPhone models differ in the features they offer. But in general, the iPhone has a uniform look and parts.
Since only Apple manufactures the iPhone, they get to have full control over the design.
On the other hand, Android phones look a lot more different from each other than iPhones. And the reason is that there are dozens of manufacturers from Samsung to LG that create these devices.
That means some Android devices may have plastic lenses while others have glass. The sensors also vary from one manufacturer to another. So despite being Android, the quality of the photos may differ from each other.
But the fact that Android phones are different is also the reason why they're popular.
People get to enjoy more variety of features instead of getting stuck with the uniform features of the iPhone.
Resolution
As we mentioned earlier, it's the price that determines your device's features. And this category is where you'll see tangible differences between the Android and the iPhone.
iPhones feature some of the best cameras for mobile devices. Their latest model, the XR, has a 12-megapixel camera that can even record in 4K.
Meanwhile, camera features vary a lot when it comes to Android. A cheap Android phone such as the Alcatel Raven only has a 5-megapixel camera that produces grainy pictures.
But Android also has a few phones with cameras that rival that of the iPhone's. Let's take a look at the Samsung Galaxy S10 Plus's specs for instance.
Apart from a 12-megapixel dual camera, it also features a 16-megapixel wide-angle camera. And just like the iPhone, it can also record 4K.
When it comes to cameras, you get what you pay for. So invest in a good phone that does the job for you. If you want a hassle-free experience that lets you take pictures with ease, then go with the iPhone.
If you like customization and features that the iPhone doesn't offer, then consider buying an Android, instead.
Dual-Camera
Dual-cameras used to be exclusive to expensive flagship phones a few years ago. But these days, even the cheaper options also have them. And that steps ups the game when it comes to the iPhone vs Android debate.
These days, you can get a great Android dual-camera phone such as the Honor 10 Lite for less than $200. It features a whopping 24-megapixel main front camera and a 13-megapixel rear dual-camera.
That means you can now take beautiful bokeh shots on your device without breaking the bank.
But of course, the cream of the crop for Android phones are still the expensive flagship options. In general, they offer better resolution and performance in low-light conditions. Not to mention that they also have way more features than their budget counterparts.
For instance, Smartphone such as the $900 Huawei P30 Pro offers both telephoto and wide-angle cameras that cheaper dual-camera phones lack.
Its aperture can also go as low as f/1.4 to let you shoot in low light without bumping the ISO.
Meanwhile, the iPhone XR's camera features seem to pale in comparison to phones such as the Huawei P30. For instance, it only has a 12-megapixel wide-angle lens as opposed to Huawei's 20-megapixel ultra-wide lens.
But the iPhone also has a larger sensor which allows it to perform better in low light than its competitors despite the lower resolution. It also has an optical image stabilization which lets it shoot crisp photos even at low shutter speeds.
Many Android phones boast more features than the iPhone. But at the same time, the iPhone often excels in what it does offer. For instance, it may not have the highest megapixel camera for example.
Its impressive dynamic range lets it shoot great photos in a variety of challenging lighting conditions.
Portrait Mode
The dual cameras have a variety of functions when it comes to smartphone photography. Of course, you can choose the telephoto or wide-angle lens individually for zooming in or taking close-up shots.
You can also use the two simultaneously to create photos with background blur.
If you want to learn how to make photos look professional, simply turn on Portrait Mode on the iPhone or Live Focus on Samsung devices.
Then the dual camera set-up does its magic to create bokeh shots that look like they have been taken with an SLR.
For the most part, both the iPhone and high-end Android phones do a really good job creating professional-looking background blur.
Unlike real DSLRs that achieve such effect through the use of lenses, these mobile devices use software in conjunction with the dual-lens instead.
The dual-lens works together to create a "depth map" that helps the phone calculate the distance of the subject from the background. Then, it uses software to blur the background.
In other words, these phones replicate the bokeh effect. Especially since even the dual-camera lenses aren't enough to create it naturally.
The caveat of using this technology is that it tends to be a hit-or-miss when you use it. iPhones and Android devices equally suffer from miscalculating the background blur. So much so that it even appears too fake at times.
Fortunately, technology keeps improving and the newer phones that are coming out do a better job at creating realistic bokeh.
Native Camera Apps
For the most part, the native camera app of the iPhone and Android have so many similarities. The locations of the buttons and selections may be different, but they all work the same.
Both the iPhone and Android share the same features. In most cases, the only difference is what they call certain functions. For instance, the Portrait Mode on an iPhone is called Live Focus on an Android device.
So in many ways, the iPhone and Android are a tie when it comes to this category. Their native apps are both easy to use.
It's just a matter of getting used to it especially if you're more familiar with one platform than the other. But it doesn't take a long time to figure out that they're very much alike.
Third-Party Apps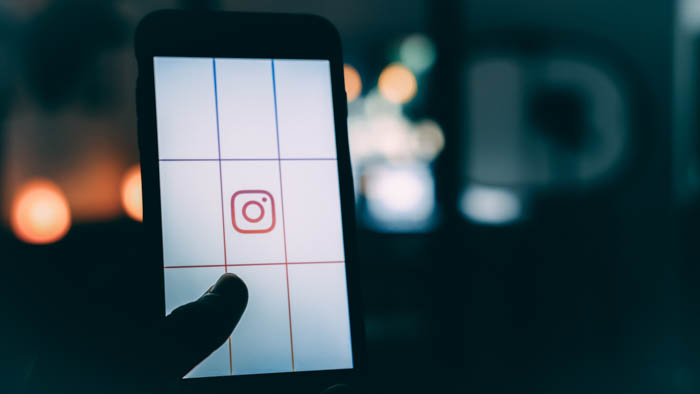 Apps are as important as the camera features on your phone. That's why you need to choose a device that is compatible with the apps you want to use.
For years, Apple has had tight control over the apps it accepts to its app store. That means it has fewer choices than Android.
But at the same time, the apps you see on Apple's app store have better user satisfaction. The reason is that the company has strict guidelines that ensure the quality and safety of the apps they offer.
On the other hand, Android suffers from plenty of apps that are hit or miss. Many of the apps tend to suffer from more bugs and glitches due to the differences between software and/or hardware of various Android phones.
Android also doesn't offer updates as often as Apple. As a consequence, it becomes even more susceptible to faulty apps. And this is also one of the reasons why some apps end up becoming incompatible with some Android devices.
The good news is that many camera/editing apps such as Lightroom and VSCO work with the iPhone and Android. That means both platforms get to enjoy the benefits of the best digital photography tools.
Conclusion
There are plenty of variables to consider when buying a smartphone. But for the most part, choosing between iPhone and Android is all a matter of preference. Android devices are just as good if not better as the iPhone.
If you love having dozens of features, then Android is the best for you. But if you want a phone that offers a seamless experience and still take great photos, then the iPhone is a great choice.
Don't get stuck on the brand. Instead, do your research and look at all the specs of the device you want to buy. If it has everything you need for taking photos, then that's the best smartphone camera for you.
Check out our post on optical vs. digital zoom next!