Telephoto lenses are a great way to capture subjects and scenes that extend over a long distance. Astrophotography and sports work well with these large focal length lenses.
Read on for a little information about what a telephoto lens is, and what you should look for. We then follow up with this years picks for the best telephoto lens for different budgets.


[ExpertPhotography is supported by readers. Product links on ExpertPhotography are referral links. If you use one of these and buy something we make a little bit of money. Need more info? See how it all works here.]
What Is a Telephoto Lens?
A telephoto lens is a type of lens that provides larger focal lengths than a standard lens. Anything over 70 mm is a telephoto. A lens with a focal length above 200 mm is s a super telephoto lens.
You can find both prime lenses and zoom lenses within the range of 200 mm and above. Prime lenses have fixed focal lengths and zooms have variable focal lengths. The latter are more common.
There are common photographic fields where you need a telephoto lens. Sports, wildlife, and nature photography are a few of these. Astrophotography is another huge field, even if many use telescopes in this field.
Alternatives to Buying a Telephoto Lens
Telephoto lenses are expensive. Especially if you are a hobbyist, enthusiast or beginner, you will not use a lens like this often. There are other options than buying a new telephoto lens.
Teleconverters are a great way to adapt your lenses to giving them larger focal lengths. Canon offers 1.4x and 2x teleconverters. These would convert Canon's 24-70 mm lens to 34-98 mm and 48-140 mm.
This allows you to get a closer and tighter frame to your scene. All this without having to spend thousands of dollars.

What to Look for in a Telephoto Lens?
Telephoto lenses are expensive, so you need to make sure you have the right fit for you and your photography. There are a few questions you should ask yourself before you start looking.
Are you going to shoot handheld? Do you need a wide aperture for fast-moving subjects or low light scenes? Do you need a super telephoto lens, or can you get away with a smaller focal length?
The price differences are huge. The Canon EF 600mm f/4L IS III USM comes in at around $11k, yet the Canon EF-S 55-250mm f/4-5.6 IS STM will only set you back $300. Making sure you have the right lens will save you money.
A 70-200 mm f/2.8 lens is one of the most common telephoto lenses. Many photographers refer to this as their go-to lens. It offers a versatile focal length range. And it's still low enough to shoot with in many different photographic situations.
But they aren't for everyone. These lenses are heavy and can come in around 1.5kg. This is a pain for handheld photography, where you will feel the weight after prolonged use.
If you aren't looking for such a wide aperture, then the 70-200 mm f/4 lens might suit your needs better. It's similar in focal length. But this version is lighter due to fewer elements present. It is also cheaper, benefitting those with tight budgets.
Image Stabilisation
Image stabilization is a desired feature with telephoto lenses. This is true for lenses with slower apertures. This feature uses motors to counteract camera shake and movement when photographing handheld.
When we look at the minimum shutter speed for handheld photography, we work off the focal length of the lens. As a general rule, the shutter speed shouldn't drop below the focal length. This would introduce shake, and thus, a blurry image.
If you have a 600 mm lens, you would need to have a minimum shutter speed of 1/1000thof a second. This isn't ideal, as it doesn't give you any leeway when changing settings.
Most Digital cameras can extend to 1/4000, which is only 2 stops of play.
You may know this feature under a different name. Canon uses Image Stabilisation (IS), while Nikon uses Vibration Reduction (VR). Sigma uses Optical Stabilizer (OS) and Tamron Vibration Compensation (VC).
These make a huge difference in handheld photography. They enable much more consistency in capturing sharp images. It does it without the need for a very fast shutter speed.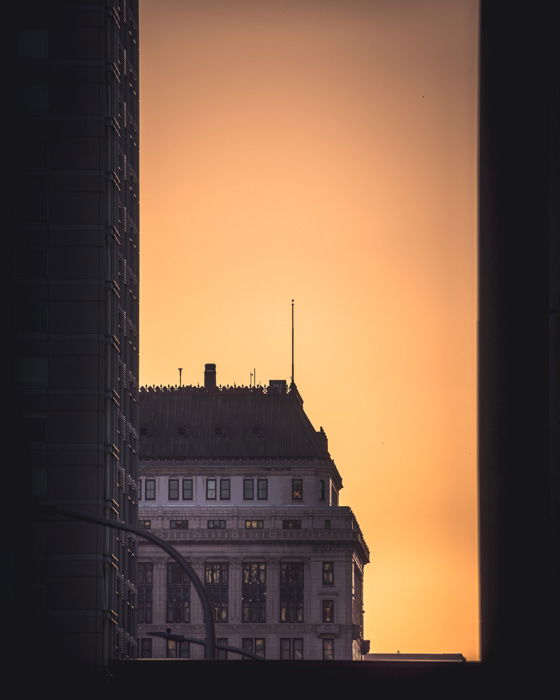 Autofocus Features
Another area to look for are for possible autofocus features. Some of the latest telephoto lenses offer autofocus features. These 'pulse' with stepping motors. This is instead of basic electric or ultrasonic motors.
For some photographers, these are preferable to ring-type ultrasonic systems. The speeds of use for both of these systems are similar. They offer silent operations while giving the photographer smooth focus transitions.
Things to Consider
Before you start looking for a telephoto lens, you need to know one thing. If you have a full-frame 35 mm equivalent sensor, or your camera houses a crop sensor. Canon's APC-S crop sensor has a crop ratio of 1.6x.
On a full-frame camera sensor, your 600 mm telephoto lens is 600 mm. On the Canon APC-S, this same lens is (600 mm x 1.6x) a whopping 960 mm. This is perfect if you want to capture the moon.
For a more realistic and usable benefit, a 200 mm telephoto lens will become a 320 mm super-telephoto lens. You are getting a much longer lens at a cheaper price. there are downsides, like in any area of photography.
There are lenses designed for APC-S lenses. This means the focal length on the lens is what you'll get.
Don't use these for full-frame cameras. This would create vignetting and lower sharpness towards corners. There will also be more aberrations when using the entire full frame sensor. Some camera systems would recognize the lens and crop into the frame.
For more information, read our What Is Equivalence in Photography? article.

Telephoto Picks for 2021
Telephoto Lens For Canon Users
Canon EF 70-200 mm f/2.8L IS II USM
This is one of the favorite lenses of professional photographers out there. We already know why, and it's down to a few features. You'll find top-grade fluorite glass and dual-mode image stabilizers.
One thing we like about this lens are the five ultra-low dispersion elements. These help to reduce chromatic aberration, which is a welcome treat.
The ultrasonic ring-type autofocus system is super-fast in nailing that sharp focus.

Tamron SP 70-200 mm f/2.8 Di VC USD G2
This version is a complete revision of Tamron's previous 70-200 mm. It has upgraded optics and more accurate autofocus, which is never a bad thing. With this model, there is a new 5-stop triple-mode stabilizer. Phew!
The Generation 2 model allows for static and panning stabilizer modes. There's even one that only stabilizes during the exposure.
The benefit here is in tracking moving subjects. It has weather sealing along the entirety of the barrel and mounting plate.

Canon EF 300 mm f/2.8L IS II USM
This 2nd generation version has seen some mighty upgrades. not only is it lighter than it's older brothers, it includes a four-stop image stabilizer. Here, there are three modes to choose from alongside an ultrasonic focusing motor.
It's fast to focus with accurate results. Magnesium alloy and titanium are what makes this strong and sturdy.
This gives it the look and feel of the classic L series lenses.

Telephoto Lens For Nikon Users
Nikon AF-S 70-200 mm f/2.8E FL ED VR
This lens has a plethora of high-tech features that make it perfect for professionals. The autofocus is super fast and very accurate. There is the option to switch between auto and manual priority modes.
This is a smart idea, as it allows you to override the autofocus without waiting for the AF to lock onto a subject.
This is especially helpful in low light situations. Robust and heavy, which is a good thing for stability but will burden arms in prolonged use.

Tamron 100-400 mm VC
If light packages are your game, this lens is a good choice. Its a perfect option for those with a limited budget and a need for a long reach. It isn't as cheap as the Sigma version of the same focal length, but it is lighter.
This lens produces very sharp images, as long as the focus is bang on. The only problem with this nice piece of glass is in its Autofocus performance.

Nikon AF-S Nikkor 300 mm f/2.8G ED VRII
The Nikkor 300 mm is a professional grade glass that comes with weather sealing. It offers Vibration Reduction II technology. This lets you shoot hand-held four stops slower than usual.
Nano-crystal lens coating technology helps reduce and suppress flare and ghosting. If you want outstanding sharpness, and fast focusing, this is your lens.

Want More? Try Our Beginner Photography Course
Do you want to master the basics of photography so that you can take stunning photos in any situation?
If you don't know which settings to use, you will often miss capturing beautiful moments.
But cameras are complicated and it's hard to know where to start. That's why we created this course.