The modern Android phone is packed full of features. They're pocket-sized computers that can do pretty much anything. But the one feature people are looking for more and more is a good camera app.
If you're a smartphone photographer with an Android phone, you need to check out our list. We've got the best camera apps for Android.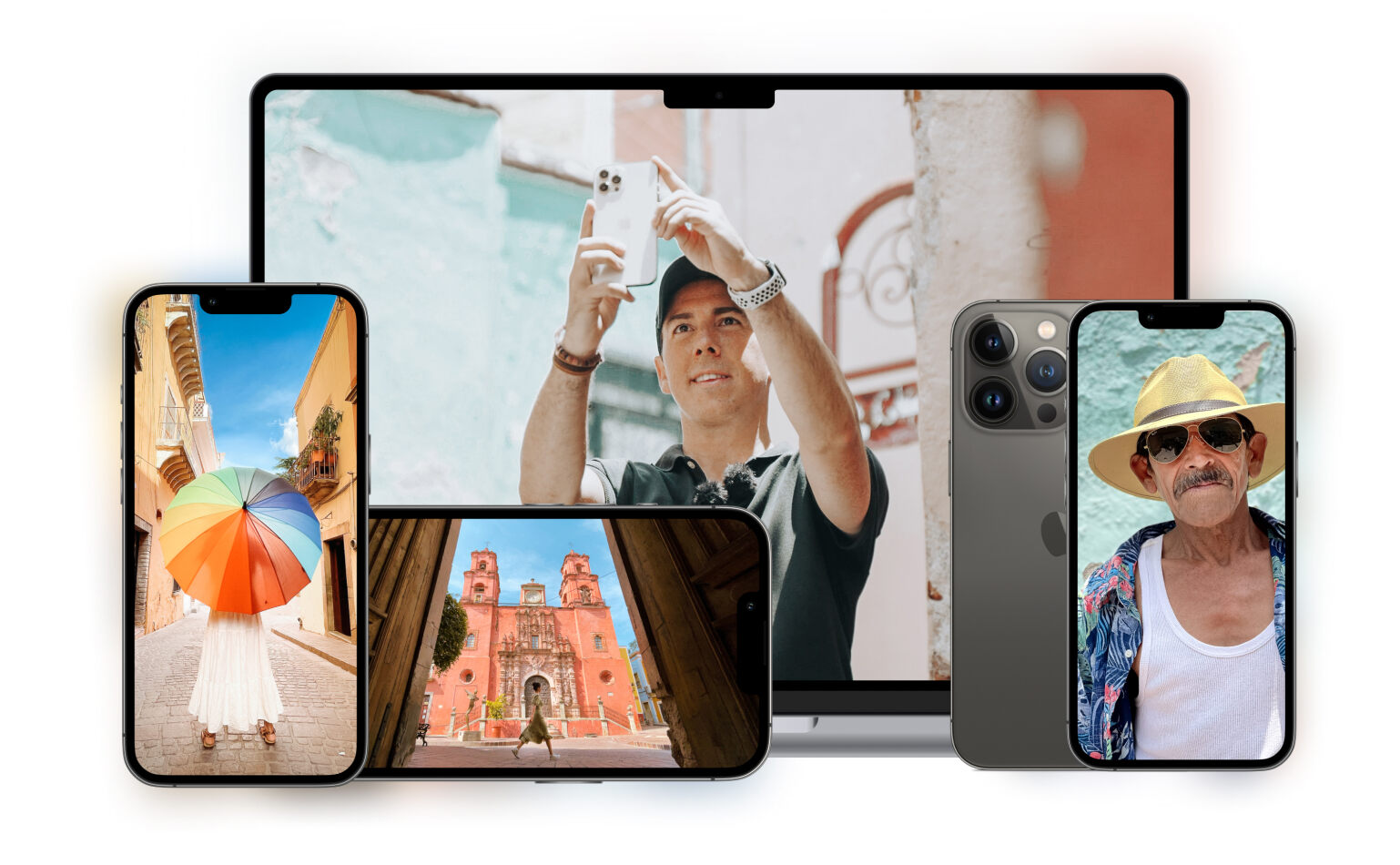 Looking for information on the best camera apps for Android? Take your photography to the next level with the Capture It All video course, and unlock the full potential of your iPhone camera.
Camera Apps for Android: A Review of Android Camera Apps
The camera has become such an important part of any smartphone that most big Android brands put a lot of effort into their stock camera apps.
The resolution gets better with every new release. And some have fun functions and features. The native camera app on most Android units allows you to switch to manual mode for more creative freedom.
But even with all the time and effort they put into the stock apps, many people want more. They want more features, they want more control, and they want to have more fun with their camera app.
The Best Camera Apps for Android
If you're looking for a new camera app for your Android smartphone, check out this list. Here are our picks for the best Android camera apps.
The beauty of Google Camera is that it's simple and easy to use. But it still has a load more features and add-on than your phone's stock camera app.
Some of the top features for photos are the Night Sight and Super Res Zoom. And you can have a lot of fun with the stickers, labels, and other effects. You can even try the Photo Sphere options and Lens Blur mode.
The image quality is excellent, and the extras can really elevate your social media content. The Google Camera app is great for videos too. The app has video stabilization and can shoot in slow motion.
One problem is that this camera app is only compatible with the latest Android systems. If you have an older smartphone, the Google Camera app won't download. But if you're up to date, the app is completely free.
The Google Camera is the best camera app for Android right now. It may not be the most advanced. But it's great fun and free to download.
Camera MX is an Android camera app that anyone can use. The interface is simple and easy to follow. It has great features, and the camera controls are good too.
It's one of the oldest camera apps for Android. But the developers update the software regularly, so it never feels outdated. It keeps up with its newer competitors. And each update feels like an improvement, unlike other apps.
The photo capture modes are basic but the quality is very good. And the video recording was better than expected. You also get an FX menu full of filters and overlays.
One major benefit of Camera MX is the photo editing tools you get as standard. You can adjust white balance and contrast, just to mention a few editing options. The GIF mode is another extra treat in this camera app.
Camera MX is a good free all-rounder when it comes to camera apps. It doesn't do everything. But what it does do, it does well.
Don't be put off by the name. Bacon Camera is one of the best Android camera apps around right now. And it's not just a camera for shooting pork products. You can if you want, but it's actually a good all-rounder.
The interface is good. But the extra functions come with extra buttons to distract and confuse. But the functions are worth it.
It has sophisticated manual controls for creative photography. There's manual focusing. And you can change the ISO, white balance, and exposure compensation.
You can shoot in standard JPEG. But if you fancy yourself as a bit of a photo editor, Bacon Camera also has RAW support.
Bacon Camera is excellent if you want to get into the more technical side of photography. It gives you excellent creative control. And the basic version is free.
Camera Zoom FX Premium is one of the best Android camera apps when it comes to manual controls. It's a real step up from your native phone camera app.
The camera interface is uncluttered and easy to navigate. Despite the selection of functions, you won't get lost in a series of menus. Each feature and mode is easy to find. And switching between them is no problem at all.
The manual focus is reliable and responsive. Burst Mode can capture up to 50 frames per second. The camera hardware also includes settings for ISO, HDR, and white balance. The selection of composition overlays is cool too.
Post-production fans will love the photo editor tool, where you can add tilt-shift effects and color transformations. Many photographers will be pleased to know that Camera Zoom FX supports RAW file formats for extra editing options.
Camera Zoom FX Premium is one of the best Android camera apps. It isn't free, but it's not very expensive, either. Keen shooters will consider the extra functions worth it.
We're used to a high standard when it comes to Adobe products, especially when we see the name Photoshop. And the Adobe Photoshop Camera app doesn't disappoint.
Adobe has produced a feature-packed camera app. The AI system gives you great shots whether you're taking landscapes or selfies. It also allows you to apply excellent real-time photo effects.
The Adobe Photoshop Camera app is made for social media users. From the influencer-inspired lens options to the filter recommendations, all the features are geared towards boosting your online content.
The portrait controls set Photoshop Camera apart from other Android camera apps. With selfies or portraits, you get an excellent array of controls. You can try bokeh effects, and the face light removes unwanted shadows.
It's another free app, so if you're a keen social media user, the Adobe Photoshop Camera could be the app for you.
Camera FV-5 is a great Android camera app for phone photographers who like to take control. The features are excellent, and the manual controls give you a lot of creative freedom.
The interface resembles that of a DSLR camera for real photography enthusiasts. But even if you're not familiar with digital cameras, the app is easy to navigate.
The focus modes help you achieve the best shots for all different kinds of photography. There are specific options for landscape, portraits, and even macro. You also get sophisticated manual controls for things like ISO and exposure bracketing.
Camera FV-5 isn't free, and it will only work on the latest systems. But if you're a photography nut and have the right Android system, it's a good option.
Pixtica is a fun Android camera app with many features and controls photographers of all levels will enjoy.
The interface is clean with a simple design. It's easy to use as a point-and-shoot camera, giving you fantastic shots with little input. But you can also take more control with the manual settings.
You get several manual focus modes. And you can adjust settings like ISO and shutter speed for different photography styles. The filter selection is good and you get a real-time preview before you take the shot.
There are more filters and presets available as in-app purchases, but the app itself is free. You get a good amount of features and editing tools with the free package. But the option to upgrade is there if you want it.
ProCam X is one of the best Android camera apps for people who like to take control. It has fewer social media accessories, like filters and stickers. This app is aimed at creative photographers.
The manual controls include focus, ISO, and white balance. You can select your shutter speed and you can shoot with the rapid burst mode. The level of control is definitely a step up from most default camera apps.
One major plus of the ProCam X is the 4K video. You'll need a fairly new Android model to run this feature. But it makes it one of the best camera apps for video.
The basic app is free. But you can upgrade to the premium service, which isn't too expensive. The camera itself is pretty much the same for both versions. But the photo editor side definitely sees an upgrade.
Open Camera is another Android camera app with excellent manual controls. If you want filters for social media, this isn't the app for you. But if you want manual photography controls, it might be.
The auto mode produces high-quality images, so you can point-and-shoot with great results. But you also get the manual controls for ISO, shutter speed, and exposure compensation, among others.
Open Camera has grid overlay options that help with composition. This is great for photographers wanting to improve in their craft. And when things get dark, there are noise reduction and dynamic range features to keep your images sharp.
Open Camera is an Open Source product, which means it's completely free.
VSCO isn't just a camera app. It's a camera and photo editor combo with excellent post-production features.
In terms of the camera side of things, it's not the most powerful. The manual camera features are limited compared to other Android camera apps. It's not much better than your stock camera app.
The real selling point of VSCO is the editing tools and features. You can edit contrast and saturation to make your photos stand out. And you can use the grade and fade tools to give your photos a retro film look.
The basic VSCO app is free. But many of the advanced features are only available to paying members. You do get some great additional features, but there are cheaper options on this list.
Technically, Adobe Lightroom isn't a camera app. It's an editing app with a camera, and the camera is actually very good.
Lightroom gives you a basic camera. There are no flashy features and you don't get any social media filters or add-ons. But you do get a reliable and solid camera app. It is Adobe, after all.
The main appeal for using Lightroom and a camera is the possibilities in post-production. You take a photo, and it loads straight into Lightroom, where you get all the Adobe tools. And it also supports RAW files.
If you already have an Adobe subscription, you can download Lightroom for free. If you don't, you need to purchase the full Adobe subscription. And that's a high price to pay for one app.
Cymera is a camera app that's aimed at social media enthusiasts. If you want to explore all types of photography, Cymera might not be the app for you. But for fun social media photos and content, it has a lot going for it.
The controls are simple and effective. You get the tap auto-focus, pinch-to-zoom, as well as anti-shake and a shot timer. But the main appeal for many is the transformation and editing tools. They adjust skins tones and conceal blemishes.
You can have a lot of fun with the stickers and filters that come as standard. There's a fairly wide selection. The app is free, but many extras are only accessible as in-app purchases.
Conclusion
On many of the latest phones, the stock camera app is pretty good. But if you are looking for something more from your camera app, there are plenty of options out there.
If you're looking to spice up your social media content, we've listed the best camera apps available. And the same goes if you want manual photography controls. And then there are apps that heavily lean towards editing.
This is our list of best camera apps for Android. I hope it helps you find what you're looking for.
For some of you, using one of these apps might mean using manual mode for the first time. Check out our Photography Unlocked course to get the most out of all the features of your Android camera.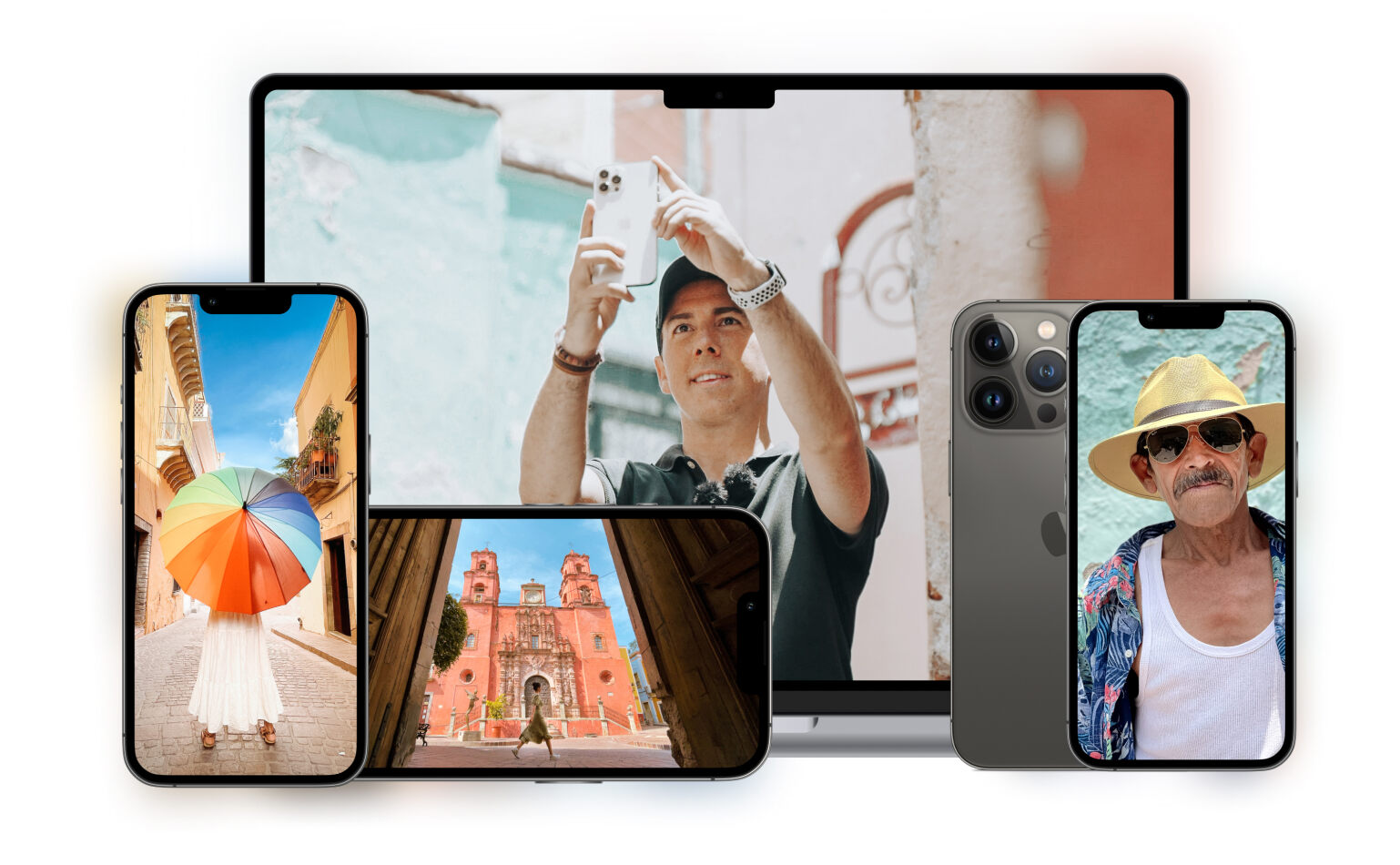 Looking for information on the best camera apps for Android? Take your photography to the next level with the Capture It All video course, and unlock the full potential of your iPhone camera.