Are you looking for an app to turn a photo into a painting? There are many different apps available. So it can be hard to decide which is best for you. That's why we've compiled this list of the 13 best apps to turn a photo into a painting.
We'll help you find the perfect app for your needs, whether you want something simple or more complex. So read on to find out more about these amazing apps!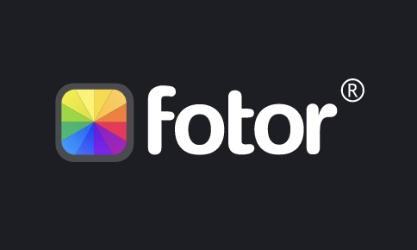 Fotor Pictures into Paintings
Looking for inspiration to turn a photo into a painting? Look no further than this software. With a variety of painting styles and customization options, your photos will become stunning works of art.
Turn a Photo Into a Painting Using Photoshop: A Step-by-Step Guide
Many different apps turn photos into paintings. But the process typically follows a similar approach.
Step 1: Upload a Photo
After downloading the app, upload the photo you'd like to convert.
The original photo quality plays a significant role in the result. Photos with more contrasting colors work best. But soft-focus photos can also look good converted into paintings.
Step 2: Choose a Painting Style
Next, choose the painting style that you want. Apps offer different types of genres.
They're based on famous painters or classical art styles. The process is usually automatic after selecting the art style and the image to apply it to.
Step 3: Adjust Effects and Export
In some apps, you can adjust the painting effect. Once you finish, you can export the painted photo for sharing or printing.
As you can see, the process to turn a photo into a painting is simple. But what app do you choose?
The Best Apps to Turn a Photo Into a Painting
Some apps work best for landscapes and still life. Others are ideal for portraits. The apps also differ in the number and quality of painting styles. Some also add painting styles to videos too.
And fitting an extensive artificial intelligence (AI) program on a small device is challenging. That's why many apps require an internet or data connection to connect with a cloud that stores its AI.
With that in mind, here are some of the best apps to turn a photo into a painting.
Do you want to make your photo look like a painting you physically made or one you already have hanging in your home?
Glaze is an app like no other! They give you a Studio mode to quickly generate a few versions of the same image. Or their Workshop mode lets you explore a massive range of styles and variations.
The app even lets you paint masks to restrict where the brushstrokes appear. But my favorite feature is saving an image with a transparent background to use your new creation in another app.
Waterlougue focuses on a single type of painting—watercolor! While not as broadly applicable as other apps, the app does achieve its narrow focus very well.
The app uses 14 different presets. Each one has different colors and pen outlines.
Plus, the presets also change the consistency of the "paint." So it allows you to make those colors run together or keep shapes more distinct.
The app doesn't offer as much control over the effects as others. You can adjust some light and details. But the app hasn't had as many updates as others and is only available with iOS.

Adobe PaintCan is one of the top free apps to transform your picture into a painting. The app beautifully mimics an artist's brushstrokes through various styles you apply yourself.
With this unique approach, PaintCan lets you become the painter and brush in the image.
The image editing tools provided are "smart brushes." They configure themselves based on the photos you are working on.
Turning a photo into a canvas painting can be tricky to get right. But it makes the editing process a lot more fun!
After editing photos with PaintCan, you feel you have more ownership over your painting. That feeling alone makes this one of the awesome apps worth downloading, especially becasue it's free!
After using this app, you'll have people wanting their own oil painting done by the new artist on the block!
As the name suggests, Portrait Painter works best on images of people and pets. Yet, that doesn't mean you can't upload a good landscape too.
But while most apps focus on landscapes and still life, Portrait Painter hones in on turning images of people into digital paintings.
Portrait Painter has several options to customize the look. You can use the image's original colors or a brighter palette.
Users can also adjust the brush and canvas types. This leaves a subtle texture in the final image.
Portrait Painter's digital paintings don't have to remain only on your smartphone and social media. The app also includes ordering a print of your creation through CanvasPop.
As an iOS-only app, photo editors can download Portrait Painter reasonably cheaply. Video packs and new illustration effects are available for an added price.
Brushstroke is one of the most full-featured apps dedicated to digital painting. It has one of the best tool selections to customize that photo-to-painting look.
You can choose the painting style, but you can also select the canvas types. It helps create more variations through texture.
Many apps lock the colors in using the original painting style. Brushstroke allows users to choose a color palette too.
The extra features don't stop after the painting styles are applied. The app also includes adding a signature to your "painting."
You can also print images from the app by sending the work to CanvasPop. And video styles are also an option.
So what's the downside? Well, Brushstroke is a paid app.
Plus, adding video styles and additional illustration styles comes only with further in-app purchases. But its one-time purchase isn't as expensive as other subscription apps in the long run.
Unfortunately, the Brushstroke app is on iOS platforms only. So Android users will have to look elsewhere.
Picsart is like a sort of mobile Photoshop. Users can access filters and sliders, mix photos, and paint on effects. That means fewer apps clogging up your home screen as it can do the job of a few.
On the flip side, this app takes up more space on your phone. PicsArt is one of the biggest apps on this list!
If you want only part of your image to look like a painting, PicsArt has a more advanced photo edit. The Effects gallery inside PicsArt contains many options to turn a photo into a sketch or painting.
Unlike the next app on our list, PicsArt is more than a one-trick pony. The app has other editing options if you don't want to go the painting route.
But that also means PicsArt isn't as easy to navigate as other apps with more limited choices. But it does have helpful tutorials.
PicsArt is free to download and use for both iOS and Android. But you get more exclusive content and an ad-free app with a subscription.
Prisma is one of the most well-known and full-featured apps for turning photos into paintings. It popularized painterly photos in the first place.
It's free on iOS and Android, which has helped build the app's popularity. But for full access to all the features, you must use a paid subscription.
Prisma now has more than 300 painting styles to apply to images. These are often based on well-known styles of artists like Picasso, Munch, and Salvador Dali.
Besides applying the filter, the app allows users to adjust the results. There's a set of sliders in the app for photo editing. There are adjustments for exposure, contrast, and sharpness.

Tangled FX is an excellent photo-to-painting app that produces remarkable results. Many other apps mimic classical painting styles. But Tangled FX brings a digital art aesthetic to your images.
You can choose from 16 different visual styles in this picture-to-painting app. They transform your photos in just a few clicks.
You can also fine-tune the image in these presets simply or with a more advanced approach.
Apart from being an excellent app to turn photos into paintings, Tangled FX also is great for upscaling small photos. It automatically transforms your image into a higher resolution when making its edits.
I'm a fan of how simple it is to get photos from your camera roll and transform them into a work of art. I also like how you can save presets!
I can spend hours fiddling with photo editing tools. So the option to save these edits makes a huge difference!
Unfortunately, it's only available for iPads and iPhones. And it's also a paid app, but cheap!
9. GoArt Photo Art Maker

GoArt is a great app by Fotor to turn photos into paintings. It uses AI technology to create art based on various artistic filters.
This app has a range of styles, from pop art to oil painting. So it lets you turn photos into your favorite style of art.
GoArt gives you a straightforward method to take your image from your camera roll and turn it into a piece of art.
You don't get much of a tool selection when it comes to modifying the details of the artwork. Instead, you get a slider that changes its "intensity."
A unique feature that you do get is a cutout and background remover. It's a welcome feature because it amplifies the difference between a painting and a photo.
It also means you can pick the perfect backdrop to make your subject stand out.
The Best Desktop Software to Turn Photos Into Paintings
Turning photos into paintings isn't only for mobile apps. Let's look at a few desktop options if you don't want to work on your smartphone.
One is Adobe Photoshop. The other is an affordable, non-subscription software bundle.

If you want the most control when turning photos into paintings, use Photoshop! Photoshop is one of the must-have desktop platforms for photographers.
This is especially true if you want to get creative with your photos. Photoshop provides a seemingly endless range of photo editing tools to assist you in changing your picture into a painting.
The downside is that you must learn Photoshop to get the best results. But you can find tutorials online that show you how to get your desired effect.
When searching these techniques, be as specific as you can. This is best suited for someone who knows the specific style they want. It's not for someone who wants a quick choice of aesthetics.
The best point about using Photoshop is you will have total control. That means can apply as many different manipulations to your image until you get your perfect masterpiece!
Corel PaintShop Pro has a one-click, instant-effect option to turn images into sketches or paintings. And users can choose from different painting styles.
The only customization options are the strength of the effects. But you can further adjust the image inside PaintShop once you finish.
As a desktop program that includes other image editing tools, PaintShop Pro isn't as affordable as the apps. But the full version is much less than a Photoshop subscription in the long run.
The Best Online Option to Turn Photos Into Paintings
Consider online options if you don't want to download a program onto your computer.
BeFunky is an online method to turn photos into paintings. But you must upgrade from the free version to access painterly features.
Befunky itself is an online editor. But you will find the photo-to-painting section under Artsy.
Using this platform is more accessible than using a phone app. You can drag and drop images straight into the workspace. You then get extensive subcategories to transform your photo.
Next, you get a selection of different styles to choose from. After you have set your effect, you can change its "intensity."
You can also erase certain sections you don't want the effect to cover. This is where you can get creative as you can fine-tune the brush size, hardness, and strength.
BeFunky also comes with a range of online editing tools. So this could be a one-stop shop for all your painterly needs!

Fotor is a free online image editor. That means there's no software to download. The software's GoArt tool turns photos into paintings in several different styles.
Because the software is online, the conversion process can be slow. It's especially true if you have a slow internet connection.
But the program is free to use. And it also includes a good selection of artistic styles. Some are paid, but the majority are free.
Fotor's image editor is accessible online. But GoArt is a different platform.
Conclusion: Best Apps to Turn A Photo Into Painting
After looking at various applications, we can see many easy ways to produce fun, painterly photos!
Converting a snapshot into a digital painting is a fun way to jazz up an otherwise dull photo. The process can help you make a statement, create shareable images, or even decorate walls!
And thanks to developments in AI tech, finding a program to turn a photo into a painting is easy on any budget.
Try out The Creative Photography Cookbook to take even more mind-blowing images!
Jumpstory partly provides the images in this article. Get a 25% discount on their plans with our code: EXPO25.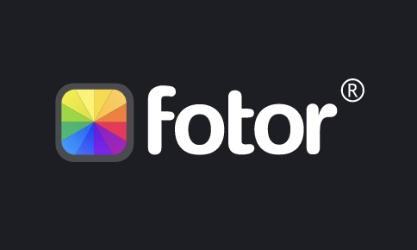 Fotor Pictures into Paintings
Looking for inspiration to turn a photo into a painting? Look no further than this software. With a variety of painting styles and customization options, your photos will become stunning works of art.