Products like Adobe Photoshop and Adobe Lightroom lead the photo editing industry. But they also have a steep learning curve. And sometimes you don't need all the editing tools they offer. Plus, they are expensive! That's why we've compiled a list of the 12 best free photo editing software.
Capturing a scene is only the first step toward a perfect image. You often must tweak the exposure, contrast, color, or other compositional components. And free photo editing software will help you get the most out of your image without costing you a penny!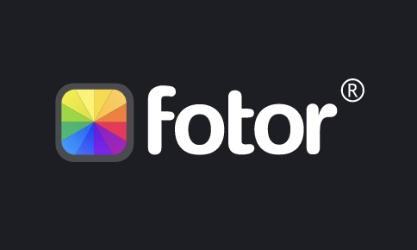 Looking for the best free photo editing software? Our article has got you covered! Discover the top 12 options, including one all-in-one software with advanced editing tools and graphic design features.
12 Best Free Photo Editing Software
Here is our list of the best and most popular free editing programs available. If you're looking for quality editing software to help enhance your images, look no further.
The best free photo editor software is often the simplest. With Paint.NET, this simplicity is key. Not only is it free, but it's also quick and easy to operate. Although the name sounds like Microsoft Paint, it is a dedicated photo editor.
The program has been around for a while. But it's still a great photo editing tool for minor changes. There's no need to use advanced software when all your image requires is a crop. What you find are handy photo editing functions. A few of them are layers, filters, and plugins created by their enthusiastic community. You will also notice a great 3D rotation and zoom function.
It doesn't have every feature you can dream of in a photo editor. But it's enough for basic edits in an easy-to-use program. Paint.NET is available exclusively for Microsoft Windows.
Pros:
Fine for simple edits
Quick and easy to use
Cons:
Limited functionality compared to other photo editors
Not available for macOS
Fotor is a free online photo editor that easily removes backgrounds, blemishes, and wrinkles in portraits. It also comes with plenty of visual effects. But some of them are watermarked. But you can remove them by signing up and paying the subscription fee.
Fotor's free photo software reduces file sizes to 4000px on the long edge. This resolution is something most photography enthusiasts won't have a problem with. Overall, Fotor is a fun, free photo editor. But it's not a program for professional photo editing.
The best thing about Fotor is that you can run it through your browser instead of taking up space on your hard drive. But remember to use Fotor on Google Chrome rather than Safari. Some of the adjustments are limited while using Safari. Fotor has apps available for Windows, macOS, Android, and iPhone.
Pros:
Suitable for beginners or hobbyists
Great access in Google Chrome and apps
Cons:
Not professional-grade software
Limited access to premium assets
InPixio is a user-friendly editing program that's perfect for beginners. The software has an easy-to-use interface that enhances your images with just a couple of clicks.
If you're just starting to edit photos, InPixio features simple slider settings to easily make adjustments. It also has easy-to-follow online instructions for users trying the software for the first time.
InPixio is the perfect editing tool for sharing your creations on social media. It comes with various filters, effects, presets, and online sharing features. It also offers basic image editing functions with a tone curve and histogram. It has cropping, brightening, and adjustments for tone and color, to name a few.
Plus, this editing software supports all image formats.
This software is perfect if you need to make quick adjustments to your images. But you need to buy a paid version if you need more advanced tools. Those include features like photomontage tools, selective retouching, or corrective tools.
Unfortunately, it's only available in a desktop version for Windows PC users. But a mobile version called Photo Editor is also available for iOS.
Pros:
Excellent for beginners
User-friendly interface
Before and after feature
Cons:
Limited editing capabilities
Not available for macOS or Android platforms

BeFunky is an online photo editing tool created for users of all levels. It comes with a user-friendly interface that helps you easily find each editing tool. This app might seem basic, but it allows photographers to achieve professional results.
The program allows you to see editing effects on the photo in real time. And you can find all your edits in the image's history, letting you undo or redo modifications at any time. The photo editing section comes with a wide range of tools for resizing, cropping, and adjusting exposure and contrast. There is also a background remover, textures, and portrait touch-up tools.
BeFunky is also an excellent tool for marketing and social media content. Besides the photo editor, there is a collage maker and a graphic design section. It offers many templates to create cards, flyers, invitations, etc. Also, BeFunky offers access to stock images.
This online editor is also an excellent option for inexperienced users. It offers dozens of tutorials for photo editing and collage-making. Plus, you can also find a section with design tips and techniques. Unfortunately, it doesn't support RAW files. And you have to buy the premium version of the photo editor for features like batch editing and AI enhancements.
The program is also available for download as a mobile version for iPhone and Android devices. You can also access it as a Chrome extension to edit your Google photos.
Pros:
Good for beginners
Excellent for basic editing, collage, and graphic design
User-friendly interface
Cons:
You need to upgrade to premium for more advanced features
It doesn't support RAW files
Photo Pos Pro is advanced photo editing software. It's perfect for users of all levels to achieve professional results. This software is a good option if you're looking for a smart-looking, simple, and user-friendly interface. It allows you to work intuitively with one-click filters and image-enhancing tools.
This top-quality editor also features advanced editing tools for adjusting tone curves and levels. It comes with brushes, layers, and layer masks for advanced edits. Other features include selection tools, gradients, object removal, and RAW file support.
Photo Pos Pro is excellent for beginners because it has a help system that includes a quick-start guide and several image-enhancing tutorials.
The one limitation of Photo Pos Pro is that it only allows you to export at a maximum image size of 1024 x 1024 px. But it's still a fantastic option to create smaller files. Photo Pos Pro is available for download for Windows users and Mac users with an emulator. There is a paid premium version available.
Pros:
Great overall editing tools
Excellent interface
Good documentation to get started
Cons:
Difficult learning curve
Limited export image size
PhotoScape X is a free photo editor that offers a long list of tools for image processing. PhotoScape does not have as many features as Photoshop. But it's an all-in-one photo editing software. This editor might look simple, but it comes packed with impressive features. A few of them are RAW conversion, brushes, filters, and clone stamps.
This editing software is a good option for beginners because it enhances your images with just one click. And their website offers video tutorials for anyone who needs a little help.
PhotoScape X is also perfect for creating original content for social media or marketing campaigns. The program offers collage, stickers, text, and photo merging tools.
The free version of this photo editing app does not come with advanced features. But it offers a paid version with unlimited access to more advanced tools. PhotoScape X is available for macOS and Windows users.
Pros:
Substantial editing toolkit
Allows you to edit RAW files
Batch processing
Cons:
You can only work on one document at a time
The layout is not very intuitive

Two other great photo editing programs are Pixlr X (for basic editing) and Pixlr E (for advanced editing). If you have heard of Pixlr editor, these are the successors of that popular platform. And there are plenty of improvements.
The former software ran off Flash software, but Pixlr X and E work with HTML 5. That means you are not limited to any browser and there are no unnecessary downloads on your end.
This free photo editor can make detailed changes to color, saturation, and vignette effects. On top of that, sharpening and blurring your images is a breeze. It features layers—which many of these free software lack—and you can paint and draw on top of your images. These advanced tools are perfect for mixed media and other creative endeavors.
Pixlr X is nice to play around with due to its sleek design. Those who like Photoshop Express will see similarities in its interface. You can download the desktop app for a Windows PC. Apps are also available for Android and iOS. There are premium yearly subscriptions if you want to upgrade.
Pros:
Intuitive and easy-to-use interface
Easy online access
Cons:
Only basic photo editing tools
Ads
Limited overlays and stickers
If you want an effective photo editor, check out Ashampoo Photo Optimizer 2020. This program is one of the best free photo editors for Windows users.
This free photo editing software comes with several advanced features and a clean interface. You won't be hindered by ads or an untidy overabundance of tools. Importing images is simple. Once added, you can select as many as you need to rotate or flip. This tool saves you valuable time when editing photos.
This software also allows you to edit each image individually. You make manual adjustments via a few sliders, which are enough for most of your edits. The program includes a single-click optimization tool. This tool works well for landscapes, but it falls short for portraits.
Also, when you edit a photo, you can't apply the changes across a set of pictures in one go. But Ashampoo Photo Optimizer is the best free photo editor for quick corrections.
Pros:
Easy to navigate and use
One-click features
Cons:
Selective batch editing features
Can't apply changes

You most likely know Adobe Photoshop as a professional (and expensive) editing software platform. But they have a free version called Photoshop Express that works on your mobile device.
The free version of Adobe Photoshop Express is a trimmed-down version of Photoshop. That means you can only edit JPEGs, PNGs, and TIFFs, and they need to be under 16MB each. So you need to convert your RAW file images before using this free photo editor.
Even with a scaled-back version, you get many editing features you expect from Adobe, like masks and even the Liquify tool. But you miss other essential tools that some of the rivals supply. Apart from that, the Adobe Photoshop Express interface and controls are polished and work well.
Photoshop Express does shine with its simple, one-touch effects. What we find interesting is the Pop Color tool. It allows you to change the hue of any image quickly. And we like to use the Fill Light tool to boost lighting conditions for any photos that fall short.
Pros:
One-touch edits
Suitable for photo collage edits
Fun and easy to share edited images on social media
Cons:
You can't edit RAW files (premium version only)
Limited editing tools
Only available on mobile
Canva is a free online photo editor. That means you don't need to download anything to your desktop. But even though it saves you space, it limits your access when away from the internet. There is free cloud storage, but it is limited.
Canva is the best free photo editing software for changing your images into documents for presentations, social media, print products, and marketing. You can easily create cards, posters, and invitations with various templates.
You won't find advanced tools like other free photo editors. This program lacks features like clone brushes and smart selectors. But you will find sliders covering an array of adjustments. Applying tints, adding vignettes, sharpening, and adjusting brightness are just a few things you can do.
It's one of the best free online photo editors for users looking for an easy-to-use interface to add graphic design to their photos. There are several paid plan options, but most individuals and small teams can get by with the free version. You also have limited access to templates, images, and storage.
Here is our full in-depth review of Canva.
Pros:
Best photo editor for online graphic design
Excellent for documents
Cons:
No advanced image editing features
Not built for large teams
Darktable is one of the best photo editors around. You can use it for both simple adjustments and professional editing. It has tools like those you would find in Lightroom and Darktable's catalog takes ideas from Lightroom as well.
You can import your images into the program via a database. You can then use non-destructive tools to get the most from your pictures. You are not restricted to JPEG images. You can quickly and automatically convert RAW files.
There are some powerful tools to be found. For example, Darktable offers lens and perspective corrections. Beginners may find it slightly technical and not as simple to use as other programs. But you get a lot of features to play with.
Although Darktable may not be as powerful as other paid software, it does the job well. And there are no ads or annoying, locked premium features. Darktable is available in 26 languages. And its open-source download is compatible with FreeBSD, Linux, macOS, Solaris, and Windows operating systems. Here is our in-depth comparison of Darktable vs Lightroom.
Pros:
Good for professional photographers
Offers more advanced features
You can edit RAW files
Cons:
More complicated interface
Steep learning curve

GIMP (the GNU Image Manipulation Program) is our list's best free photo editor. It's an open-source photo editor and offers powerful image editing. Anyone with a bit of programming knowledge can create features they can use in the future. And people do! Every new release brings something new to the platform.
This photo editing software comes packed with all the image-enhancing features you would expect from other expensive platforms. If you can't do a photo edit with GIMP, you probably can't do it anywhere.
The toolkit is full of great features like layers, masks, curves, and levels. And there are Clone Stamp and Healing tools to fix blemishes. The software even allows you to apply changes to isolated areas.
The interface is simple to access and understand. It's even easier to understand if you're familiar with premium versions of photo editing software. The single-window mode lays out the toolbars and canvas in an Adobe-style layout.
There is a massive array of plugins to get the best out of your image. And all are free to download! GIMP is available for Linux, macOS, and Windows users. Make sure to read our in-depth Gimp comparison with Photoshop for more info.
Pros:
A powerful array of advanced editing tools
High-quality design and performance
A slight learning curve for basic functions
Cons:
Steep learning curve to utilize all of the advanced features
Conclusion
When choosing the best free photo editor, there are plenty of great options. We suggest going for the one that best suits your editing style and needs.
The good thing is you can try them all and decide which free alternative is best for you. Whether you're a beginner or an advanced user, we hope this article helps you find the best free photo editing software!
If you decide to pay to use Adobe Lightroom instead, try our Effortless Editing with Lightroom course to make your photos truly striking!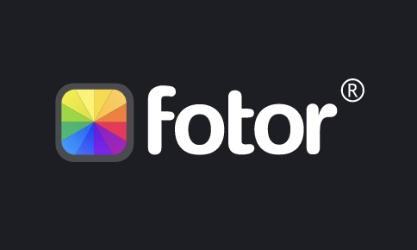 Looking for the best free photo editing software? Our article has got you covered! Discover the top 12 options, including one all-in-one software with advanced editing tools and graphic design features.