In this article we will focus on a particular aspect of travel photography: what's the best way to backup photos while traveling without a computer. This means both accessing your photos to review, edit and/or share them as well as creating a backup on the fly.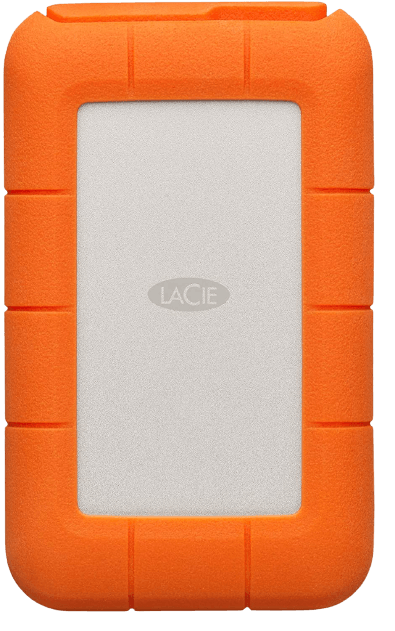 Take your photos and memories with you on the go, safe and secure with this highly durable, pocket-sized storage device.
Buy from Amazon
[ExpertPhotography is supported by readers. Product links on ExpertPhotography are referral links. If you use one of these and buy something, we make a little bit of money. Need more info? See how it all works here.]
The Best Way To Backup Photos By Packing Your Photographic Gear
If you are a photography addict like me, you are probably preparing for travel with a mixture of excitement and stress.
The excitement comes from all the possibilities to photograph exotic landscapes, new people, costumes, architectures and more.
The stress? Well, you have to pack your photographic equipment, of course.


Packing is an art difficult to master, particularly if you have to travel light. How many lenses do you really need? What about the tripod? Should you take filters or a flash? Or both?
Things pile up quickly and you will soon struggle with luggage size and weight, particularly if you need to fly.
Don't plan to take everything with you. Bring along only what you really need and don't focus on the "what if…".
Your destination and photographic interests, as well as how you will travel and move around once at your destination, will dictate the kind and amount of photographic gear you will be carry.
DSLR are not the only valid options out there…
Will you be visiting exotic locations and cities? A travel tripod and a high-end bridge camera such as the latest Sony RX-10 with its fantastic 24-600mm super-zoom lens with fast aperture are, perhaps all you need.
There's a decent wide angle for landscapes and cityscapes, great telephoto capabilities for wildlife, it's good for portraits and fast enough for night shots and interior photography. It is also weather sealed, which does not hurt.
Will you be constantly on the move? Maybe hiking a lot and camping in the wilderness? A high-end pocketable compact camera such as the Sony RX100 will let you take amazing photographs with minimal weight.
And if you are planning the adventure of a lifetime, the Olympus Though will follow you anywhere and come out unscathed.
What About Your Laptop?
The most difficult question you need to answer. Do you need your laptop? Of course you do, right? Wrong!
Computers are heavy, take up quite a lot of space, are expensive and can get easily damaged or stolen when traveling.
A few short years ago, traveling without your laptop would have been crazy. Nowadays, with the exception of the professional photographer on an assignment, 99% of your daily tasks can be easily carried out with a common smartphone or tablet.
Mailing, browsing the internet, listening to music, chatting, social networking, watching movies and more are all perfectly within the capabilities of common smartphones and tablets.
Laptops have also relatively short battery life compared to smartphones and tablets. Actually, you might not even be able to find a power source for it all the time. There's a good chance you'll end up dragging around dead weight for most of the time.
The reason why we are still so hung up on the idea that we need a laptop is that smartphones and tablets, while great for common daily tasks, seem to be quite limited when it comes to photo management and editing.
Or are they?
Something to Keep in Mind
Use more memory cards, rotate them and store them in different places, rather than using a single, high capacity, memory card for all your photos.
Should you lose or damage one card, you will not say goodbye to all your photos. On the other hand,  you have to understand that this is not a valid backup strategy: once you lose one egg, well… it is gone for good.
A backup consists in having multiple copies of the same data stored in different places, so lost that is never really lost and can be recovered.
Useful Devices for Photo Management
There are many useful devices currently on the market that will help you manage your photography without a computer.

Power Banks
Power banks are a convenient way to recharge all your electronic devices, as well as compact and bridge cameras.
You can even charge some of these with portable solar panels.
And some models (e.g., RAVPower File Hub) also work as wireless access points. Connected USB devices and SD cards will be accessed via Wi-Fi from your smartphone or tablet. Keep in mind that you may not be allowed to use this feature on planes.
OTG Cables
OTG cables allow you to connect a USB stick or external drive to an Android smartphone or tablet having an OTG micro USB port.
With a USB hub you can connect a card reader and a USB drive at the same time to manage and backup your photos on the go. Keep in mind, however, that all USB devices will be powered by your phone and some external drives will not get enough power to work.
Better use a USB memory stick for this.
USB External Hard Drives
An external hard drive is the most obvious data storage device. Many of us have replaced our computer hard drive. If you have one that is gathering dust somewhere, you can revive it a cheap enclosure and use it as external hard drive for your travel photos.
Unless you're using one of the more expensive solid state hard drives, one downside to this DIY method is that they are easily damaged if you're not careful.
USB Memories
High capacity USB thumb drives, SD and microSD cards are now easily available on the market. You can use these instead of external hard drives while you are traveling.
If you've ever accidentally thrown a pair of jeans in the wash with a memory stick forgotten in the pocket and afterwards found that it was still in working condition, then you know how durable these little devices are.
Unfortunately, they do come at a higher price per MB than external hard drives.
Smartphones and Tablets
With a few extra accessories, modern smartphones and tablets can easily replace a computer to mange your photos when traveling.
Because the internal storage capacity of smartphones and tablets is limited, the ability to connect to other devices is crucial to allow you to manage a large number of photos.
The best option, to me, is a good Windows tablet. With this device you will effectively have a computer in a smaller, lighter package. You can use your regular software to quickly select, backup, edit and share your images.
Please note that you should get a tablet with a Windows 64 bit version, as nowadays almost all serious editing software run on 64-bit operative systems only. Also 4gb of RAM is a must.
Android-based devices, thanks to the OTG cable, can easily use USB devices without the need to create ad-hoc wireless connections. Photo apps such as Snapseed and Lightroom Mobile can be used to edit your images. Some smartphones and tablets also benefit from internal microSD slots, to expand their memory.
iOS-based devices are the less flexible ones when it comes to connectivity. Your best bet is to use a device that can create a wireless network and can connect to USB devices.
All-in-One Devices
There are also some all-in-one devices currently on the market, claiming to be the perfect tool for the traveling photographer. These are mainly WI-Fi hard drives, with OTG technology. They also incorporate an SD card reader and USB port.
Because they have a battery, they can also work as power banks, at the cost of their own battery life.
Many of these devices can automatically backup the SD card on the internal hard drive, so that no other device is required.
Some models, such as the HyperDrive ColorSpace, even have a screen to review your photos.
They are, however, expensive and more easily damaged. You might also not be allowed to use them on flights.
Other Useful Devices
USB hubs and card readers are two simple accessories that will make your life even easier, allowing you a number of different setups.
For instance, with a card reader you can access your photos directly from the SD without having to connect your camera. This saves up your camera's battery.
The Cloud

I don't consider uploading your images to the cloud a valid strategy when you are on the move. Internet connection can be unreliable, slow and/or expensive. Much better to store your images on a physical device.
Alright, so let's see which combination of devices might be the best one for you.
Case Scenarios
1. The Adventurous Photographer
Most of your trip will be in the great outdoors, and there's going to be some camping out under the stars and some hiking in the wilderness. You need to be self sufficient but also keep weight down.
Better to leave your laptop at home in this case and rely on a minimalist setup to manage your photo.
With an Android smartphone, you just need a OTG cable with a USB HUB, a thumb drive and a card reader. A power bank and a portable solar panel will cover all your power needs.
With an Apple iPhone, you should consider a power bank with file hub functionality. This is because you can properly access external devices only with a Wi-Fi connection.
If you shoot both RAW and JPEG you will be able to share the JPEG without needing to edit it. This is perfect for your blog, Facebook and Instagram.
2. The Travel Photographer On The Move
You are traveling to an exotic country, either alone or with a tour operator. You will move around to visit different locations and sleep in hotels.
The limiting factor to the amount of equipment you can take with you is probably the plane. And the fact that you will move to different locations. Even if you will have access hotel amenities, leave your laptop at home.
A tablet is probably the best device to rely on and a Windows tablet can give you the maximum of flexibility to manage, backup, edit and share your photos. A power bank is still a good option to help you keep all your electronic devices charged.
3. Single Location
If you are going to a specific location and not going to move around too much, the plane is your limiting factor. As long as it falls under your luggage weight limit, you can take it: computer, DSLR, camera lenses, tripod, etc.
If you are camping, though, limit your gear in case of theft.
Conclusion
I hope this article will help you as you pack for your next travels. Nowadays there is almost nothing an amateur photographer on the move can't do. Build your own flexible setup around your camera and your travel needs and… Bon Voyage!
Looking for some destination inspiration? Check out our review of Casey Kiernan's Iceland photography workshop here!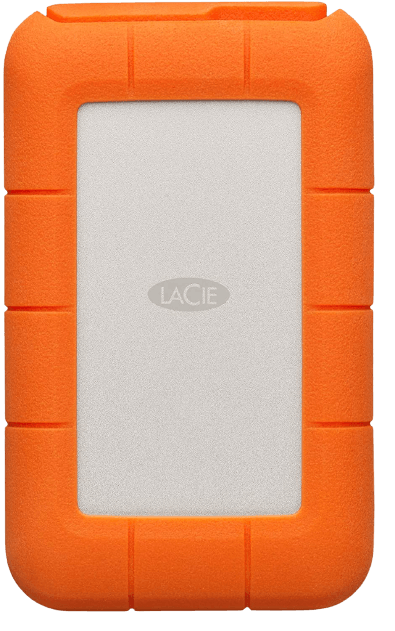 Take your photos and memories with you on the go, safe and secure with this highly durable, pocket-sized storage device.
Buy from Amazon