When it comes to photography, there are a lot of different types of photos that you can take. But one type of photo that is especially popular is the stock photo.
So what are stock photos? And why are they so popular? Check out this guide for all the answers!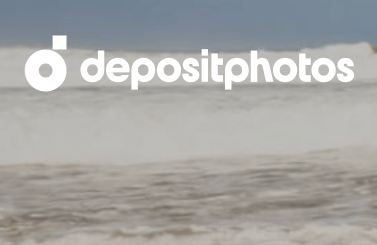 Depositphotos Stock Photos
Are you curious about what stock photos are and how to use them properly? Check out this article for valuable information. And when you're ready to start using stock photos, visit our store for a vast collection of high-quality images.
What Are Stock Photos?
Stock photos are images created by photographers that are available for use by others. They cover all types of photography, with no limits on genre or style. The stock photos are cataloged and made available by a stock image agency.
You can use stock photos to illustrate and decorate websites and publications. There are millions of stock images available online. No matter what topic you need to illustrate, you can almost definitely find an image that works.
Stock images aren't limited to photographs. Many stock image websites also provide illustrations, animations, and web templates. You'll find stock video footage too. But photos are the most commonly provided resource.
Stock photography has been around for more than 100 years. Stock photography agencies have several staff photographers on their books. And they make their work available to print publications.
These days, stock agencies are found on the internet. They have vast catalogs of stock images people can use for their websites, blogs, and publications. Photographers and image-makers contribute their photos to the catalog voluntarily.
Types of Photos on Stock Websites
There are no restrictions when it comes to genres in photography. Stock websites have any type of photo you can think of. But stock images have a reputation for being "stocky."
"Stocky" images look staged and unnatural. The subjects are clearly actors creating a scene that's directed to them. The colors are often flat, and there's very little creativity with lighting and camera work.
These types of stock images can still be used for textbooks and instruction manuals. But other content creators want something more creative and natural. They want photography work that fits with the style of their publication.
Most stock photography websites are moving away from the staged and unnatural style. Depositphotos.com still offers an excellent range of stock images. But Adobe Stock and Pexels offer more creative photography options. Gratisography takes it even further with its quirky collection of images.
If you're using a legitimate resource for stock images, you don't need to worry about quality. They all use high-resolution photos you can use in any publication. Enlarging them won't be an issue.
The Benefits of Stock Photos
Hiring a full-time photographer is expensive. Even hiring a freelance photographer temporarily can be more trouble than it's worth. You might not have the budget. And you might not need that many photos.
Stock photos make your life that much easier. You can search a stock image catalog and download the photos you need. You insert them into your media without having to write up a contract for a staff photographer. It's cheaper and far less time-consuming.
You may need to pay a subscription or royalty fees. But these are cheaper and easier than hiring a professional photographer every time you need a few pictures.
The stock photo companies also know what's popular. They can evaluate their data to create a stock catalog that has images people want to use. Their libraries are curated and crafted to make it easy for users to find what they need.
Using a legitimate stock photo company helps you avoid legal issues. If you use a photo with no image license or steal a picture from an unregulated source, you might find yourself in hot water. Stock photo websites have the legalities straightened out already.
How to Access Stock Photos
Most stock photography agencies are now online. The information super-highway has streamlined the process of accessing stock images. You no longer need to call the agency and order a physical catalog. And you don't need to go to their office in the city.
There are paid and free stock photo websites you can use. The paid stock agencies usually have a subscription-based service. They give you a limited number of image downloads per month for a set price. This is the format used by depositphotos.com and istockphotos.com.
Other paid stock photo websites have a pay-as-you-go system. You pay a price for each stock photo you download. Prices can vary. This payment type isn't common as it's so limiting. You'll mainly find this payment system on more specialist stock image catalogs.
Several stock photos websites are free to use. You don't need an account, and there's no limit on the number of photos you can download. Their collections of photos tend to be smaller. But they're an excellent resource for budget-conscious creators.
Unsplash.com and pexels.com are two websites that provide excellent free stock photos. They cover nearly any photography genre you can think of. And they're all high-quality photos. You can also register for free to access more stock photos.
How You Can Use Stock Photos
Copyright and licensing laws mean you can't use any photo you find on your website. Rights of use belong to the creator or their agency. You can't go to a photographer's website, copy an image, and use it on your web page. That's illegal.
Stock photo agencies have special licenses that allow others to use the photographs in their library. The agency and the photographers agree to the terms of the license. This ensures no one is being ripped off. The photographers have agreed for their photos to be used in this way.
As long as you obtain your stock photos from a reliable source, you can use them for your site or blog. You can also use stock images to create your own artwork, like composite photographs or digital collages.
Image licensing is a tricky business. Even if you pay a subscription for stock images, you don't have free reign over them. There are legal limitations that determine how you can use a stock image. It depends on the type of image license the agency has.
The two most common types of stock photo licenses are editorial use and commercial use. Each has its own set of rules about how you can use the images.
Editorial Use
Most online stock images have an "editorial use only" license. This is especially true with the free stock photo websites.
Editorial use images can be used for news media, illustrating blogs, and websites. For example, all the photos in this article are stock photos with an editorial license.
Any photo can have an editorial license. There's no restriction on styles or genres of photography. They can be anything from portrait and landscape to street and food photography.
You cannot use editorial use photos for commercial purposes. You can't use a stock photo with an editorial license to advertise a product. And you can't use them in any for-profit capacity. If you want to advertise, you'll need a commercial license.
Commercial Use
The commercial use license agreement allows photos to be used in for-profit activities. You're free to use them to advertise products or services. And you'll find them in marketing materials for brands and corporations.
Unlike editorial license photos, they can include logos and brand names. And the images can be used on resale products, like packaging and clothes.
Commercial use images are far less common than editorial photos. And while you can use commercial images for editorial purposes, you can't use editorial photos for commercial purposes. The terms of a commercial license are far more complex.
When you're advertising a product, any recognizable person in the image has to give their permission. Anyone featured in the photo has to provide a model release form. Without it, the person can take legal action for using their image without consent.
If you're using a paid stock image service, it's more likely that the images have a commercial license. And you won't find images that already have logos or brand names in them. Free sites are less strict about the images they include in their library, which can cause problems.
Royalty-Free and Rights-Managed Licenses
Royalty-free and rights-managed licenses refer to the relationship between the buyer and the photo agency. It determines the ownership rights of the photos being purchased.
A royalty-free license is the most common you'll come across. Most free and paid stock photo websites use a royalty-free agreement. These include depositphoto.com, adobestock.com, and unsplash.com.
The royalty-free images have a non-exclusivity agreement. It means the photos are available to all subscribers, not only you. Anyone can download and use the same image on their website or publication. The only restrictions relate to commercial and editorial purposes.
Right-managed licenses are negotiated on an individual basis. The buyer will manage the rights of the photos they want to use with the stock photo agency. The license is tailored to each client's needs. They can negotiate exclusive rights so the images can't be sold to or used by anyone else.
Getty Images is the place to buy stock photos with rights-managed licenses. They are by far the biggest commercial stock photo website. They dominate the rights-managed market.
Every company wants a unique and outstanding marketing campaign. That's why larger companies always go for a rights-managed license. With royalty-free images, there's a risk the same image will be used by someone else.
The Ethics of Using Stock Photos
You have a lot of freedom when it comes to stock images. Whether you're using editorial images or planning a commercial project, you can use the photo in many ways. But there are some ethical considerations you should consider.
Every stock photography company credits its contributing photographers. They're the creator and the artist, so they deserve to be credited for their work. I believe this is no different when using stock images on your website or blog.
You should never pass stock images off as your own photos. This isn't just unethical. It's illegal too. If you're using other people's work to illustrate your publication, you should give credit where it's due.
However, many digital artists use stock photos for digital collages and composite images. But using stock images for digital collages creates another ethical problem. When does the image become your own and not the original creators?
There is no definitive answer to this question. But you need to add enough creativity to ensure the piece can truly be called your own. Making a few minor tweaks isn't enough to claim ownership of someone else's image. You need to show effort and integrity. As a successful example, our colleague Anna Maghradze utilizes this creative approach, giving her collages a distinct and dreamy vibe.
This effort can be made in many ways. There are excellent editing tools like Adobe Photoshop and Luminar Neo. They have excellent mask and layer tools that allow you to combine different images. And there are some excellent drawing tools too.
Stock photos may be easy to access and an excellent resource. But the photo does not become yours when you download it. Some of the rules are set by law. But others rely on the good ethics of the users.
Conclusion
So, what are stock photos? Stock photos are an excellent resource in today's content-heavy world. Everyone needs photos to decorate and illustrate their publications and websites. Professional photographers are too expensive and inconvenient. Stock images are the perfect solution.
You have to make sure you're downloading photos from a trustworthy source. You don't want to break any copyright laws. And you need to know your images with the correct license for what you want to do. You can't advertise with editorial-use images.
There are some excellent stock photography websites online. You have free and paid options, which offer extensive libraries of images. And now, many stock image websites are finding their own niche. You'll be able to find exactly want you need. Just remember to credit the artists.
If you want to quickly and easily add your own flair to a stock image, check out The Preset Collection!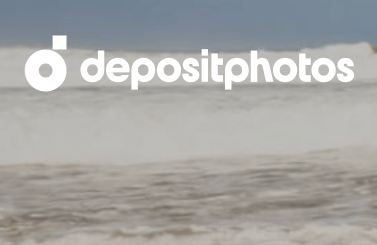 Depositphotos Stock Photos
Are you curious about what stock photos are and how to use them properly? Check out this article for valuable information. And when you're ready to start using stock photos, visit our store for a vast collection of high-quality images.