Getting started is one of the biggest hurdles in photography. That's why I created this 30-day photo challenge to help you realize your potential.
For each day, you will find an exciting photography challenge that will boost your creativity and skills.
By the end of the challenge, you will come up with many more of your own ideas. You can also get friends and family involved and compare the results!
eBooks and Courses for Everyone
What Is the Photography Challenge?
The photography challenge is a daily exercise that helps you become more creative in photography.
Each challenge pushes you to try new ideas and techniques that you wouldn't consider doing otherwise. By pushing you out of your comfort zone, you will learn how to take photos in just about any situation.
Now, what is the 365 photo challenge?
Most photo challenges, such as this one, last for thirty days. But those who are dedicated to learning photography can try the 365 photo challenge that lasts a full year. That's quite a commitment, but it's definitely worth trying!
Get Involved!
If you want to take part, come over to my Facebook group and post your photography challenge pictures. It's an active community where people will give you feedback on your images and inspire you to capture better photos.
You can also tag me on Twitter or Pinterest to share your photos with the rest of the community and me.
I hope you enjoy these different photo challenge ideas. They will undoubtedly help you improve your photography!
The 30 Day Photo Challenge
Each link will take you through the challenge for the day. So, let's get started!
We all know how to take selfies. But this photo challenge teaches you how to do one correctly and with plenty of creativity!
The rule of thirds can be hard to grasp for absolute beginners. But we designed this little photography challenge to show you how simple it is to use this composition guide.
It's easy to take photos in color. But do you ever wonder how your images would look in black and white? This photography challenge will certainly answer that question.
Taking photos of textures is a great way to study how light interacts with surfaces. Now I challenge you to create dramatic pictures of highly textured objects.
Are you tired of shooting at the same angle all the time? Take a high-angle photo of a subject that would otherwise look boring at eye level and surprise yourself.
Now let's find out what awesome images you can come up with while taking photos on your belly!
We often take silhouette shots by accident. For today's photo challenge, your task is to take silhouette images on purpose.
Everyone takes photos of sunsets. Now let's see how you can step it up a notch as a creative photographer.
This is one of the easiest and most fun photo challenges you can do. Time to open up your lens aperture and capture incredible bokeh shots!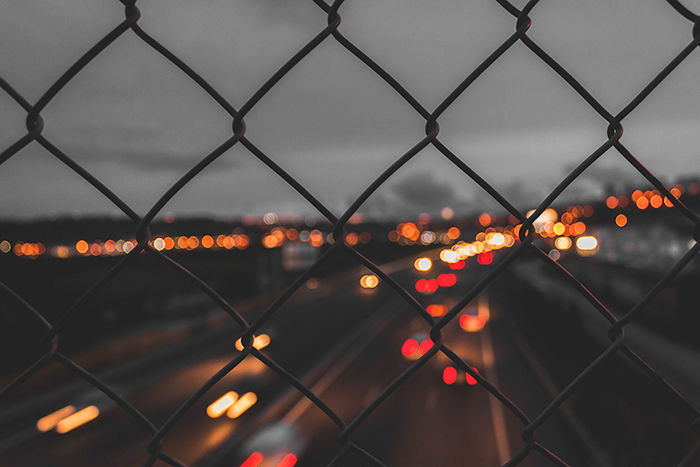 Take photos in front of the sun and surprise yourself with beautiful lens flares.
For this photo challenge, let's explore places and take breathtaking landscape photos.
Get out of your comfort zone and take portraits of people in different situations.
Look for patterns that induce a certain mood and create a better photo.
This is one of the most useful photo challenges you can do at night. It involves lighting up the dark parts in your frame to create interesting exposures.
So far, our photography challenges have been quite simple and straightforward. Now it's time to break out of the traditional and experiment with conceptual photography!
Photography is all about symmetry. Go out there and train yourself to look for balance in various scenarios.
For this photo challenge, you'll need to look for asymmetrical elements you can incorporate into your photography.
Improve your composition skills by trying the frame-within-a-frame technique.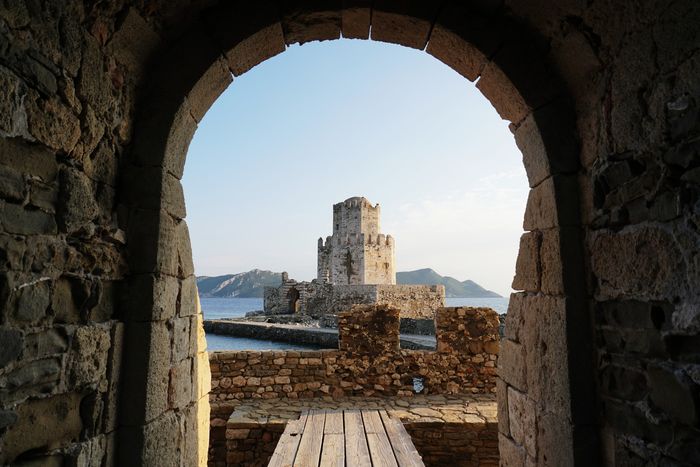 Are you bored with regular landscape images? Now is the time for you to learn how to take panoramas!
If you continuously suffer from images that look flat, this challenge is perfect for you. It's the best way to learn how to create dynamic pictures that appear to pop out of the frame.
Have you ever wondered how to freeze water splashes in your photo? Well, you're in for a treat because this photo challenge will teach you how to do it.
You don't need fancy equipment for this challenge. Just your camera and a few techniques you'll learn today when you click the link.
Do you need to improve your action photography? Then you'll find this easy technique helpful. And it's quite surprising how easy it is to do!
This trippy photo challenge involves using red, blue, and green filters to create psychedelic effects. Need we say more? You have to try it!
Knowing how to use your aperture is a crucial skill in photography. And this photo challenge is exactly what you need to practice what you learn.
Time to take out your colorful flashlights and do some pretty artwork at night!
Walk around and train your eye to capture decisive moments.
For this photography challenge, you'll learn how to take pictures of buildings like a seasoned pro!
This photography challenge is a great way to test your skills as a photographer. Taking photos at night requires knowing how to use your equipment correctly.
Celebrate your last photography challenge with a selfie—without your camera showing in the photo!
Conclusion—30 Day Photography Challenge
The 30 day photography challenge is a great way to learn new techniques and improve the ones you already know. Of course, you shouldn't stop after 30 days!
Remember that photography is just like regular exercise. The more you do it, the better and stronger you'll become.
eBooks and Courses for Everyone