There are many different types of photography careers to consider if you're looking to make money with your camera. While some may require more training than others, there's a photography career out there for everyone. Here are 18 of the most profitable ones to consider in 2022.
eBooks and Courses for Everyone
Interesting and Profitable Photography Careers
There are many areas of photography in which you can make a career. Here's our list of the most interesting and profitable photography careers.
1. Capture Couples' Special Days as Wedding Photographer
Wedding photography is an excellent place to start your photography career. For many people, their wedding is the most special day of their lives. So much planning and effort go into that one day, then it's gone in a flash. That's why they need photos as special as their special day.
Wedding photographers can generate a steady source of income. Even in your local area, there will be hundreds of weddings, especially through the summer months. Once you get connected, you could have a paying gig every weekend from May to September.
The best place to start is with friends and family. Weddings are expensive, so they'll be looking to make savings where they can. You can provide a budget option as a wedding photographer. But even if it's your best friend's wedding, take the gig seriously.
Be prepared with your equipment and ideas. It's a chance for your to build your portfolio, and if it goes well, they will recommend you to others.
2. Make Solid Earnings as Portrait Photographer
Portrait photography is an artistic endeavour. But it's also one of the most lucrative careers in photography. You might be surprised by how many people need a portrait photographer. Actors and models need headshots. Businessmen and women need professional photos for their resumes and websites. And families want family portraits.
Portrait photographers don't always need access to a professional studio. You can suggest creative location ideas to your clients or create a small studio space at home. This could even start out as a white wall in your apartment.
Being a portrait photographer isn't only about using your camera. You'll need excellent interpersonal skills. As a professional, you'll need to be personable and engaging. Time will be limited, and you'll need to quickly understand what your client is looking for.
You can practice with friends and family. You can hone your craft and build your portfolio before venturing out into the marketplace.
If you want to learn more about portrait photography, check out our Profit From Portraits eBook!
3. Capture Precious Moments With Child Photography
Children grow up fast. The years fly by, and children aren't children for long. Parents know this all too well, and that's why they need a child photographer. Child photography allows them to capture the brief moments before they slip away.
Child photography can come under the banner of portrait photography. Many parents want formal portraits, but not all. You can get creative with poses and locations. The children might have particular interests or toys they want to incorporate into the images.
It can be a testing field of photography. You have to know that you're good with children before you become a child photographer. They aren't the easiest subjects to work with.
If you're interested in becoming a child photographer, check out our Dreamy Childhood Portraits eBook!
4. Capture Students' Successes With School Photography
You can find a profitable career with school photography. You'll need the right equipment, but it can become a stable and enjoyable source of income.
Each school has the standard annual school photos. There's the year group photo and the individual portraits. And don't forget graduation! These can be great earners towards the end of the school year. But if you play your cards right, schools might hire you for different events.
There are school fetes and performances. And many sporting events throughout the year. It will test your skill-set, and you have to be good with children. But it could make for an excellent photography career.
5. Take Purr-fect Paw-traits as a Pet Photographer
People love their pets. And many owners want to have special images of their special friends that they can treasure. This makes pet photography a lucrative photography career option.
As with children, many people will want formal portraits of their pets. Pet portraiture is a skill all its own. Every animal will have a unique set of difficulties, and owners will want different things.
Never be afraid to get creative with style and setting. Have fun with it. Animals have personalities too, so let them express themselves.
To become a pet photographer, you'll need to love animals. You never know what pet someone might bring into your studio. From puppies to tarantulas, you'll need to be in control.
If you want to master pet photography, check out our Perfect Pawtraits eBook.
6. Tantalise Tastebuds With Food Photography
Our social media streams are filled with pictures of people's brunch. But food photography can be so much more than that. Food is an excellent avenue for starting a photography career.
We've all seen images of food on menus and adverts. The bad ones make our stomachs turn, while the good ones make us hungry. That's why culinary businesses need excellent food photographers to capture their products.
There will be bakeries and restaurants in your area that need a good photographer. They want to promote what they're selling with appetizing and indulgent images of their food. And food magazines need images you can almost taste.
Food photography can be done on location, such as in a professional kitchen. Or in a studio. The best way to get started is to use your own home cookery. Turn your spag-bol into a professional editorial.
If you're ready to become a food photographer, check out our Edible Images eBook.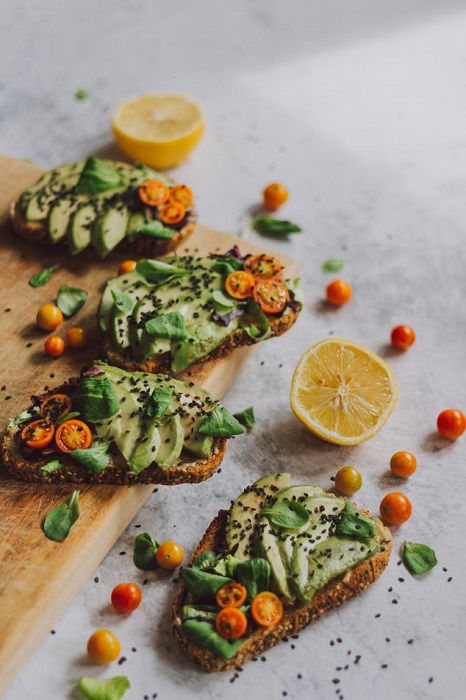 7. Draw in Fans as a Sports Photographer
Sport is an excellent place to start your photography career. Firstly, there are so many sports to capture. From football to athletics, or tennis to rugby. There are so many options. You can choose to specialise if you like, but there's no need to.
Sports have a huge fanbase. But much of the time, the fans can't attend the events. Newspapers and magazines fill the gap for those you can't attend. The photographer is needed to capture the drama, so the fans don't miss out completely.
There will be plenty of sporting events in your area throughout the year. You can start by shooting amateur or even school sports events. Then, as your portfolio builds, you can move to professional sporting events.
8. Get Involved in the Community as an Events Photographer
Even in your local area alone, you're likely to find a variety of different events all in need of a professional photographer.
Many companies and charities will have fundraising events. Perhaps a festival is coming to a town near you. There are also winter festivals and summer fetes.
It's up to you to offer your services. Smaller events might have a tight budget, but it's an opportunity to build your portfolio and get connected. One job can lead to another and the events you cover will get bigger.
9. Rock-and-Roll as a Music Photographer
Music presents another opportunity for a photography career. Local music events are a great place to start. Public concerts and small festivals always need a photographer for publicity shots.
But it's not just events. Bands and artists are always happy to get more photos for their publicity and media. You can do portraiture or groups shots in the studio. Or you can capture live images at their gigs. And, if they make it big, you'll benefit too.
Music shops are another place to look. This is close to product photography, but shop owners will appreciate a photographer with an appreciation for music. Bring your experience of capturing live music into a shop situation.
10. Get Stylish With Fashion Photography
Fashion is big business. And being a fashion photographer can be too.
Clothes represent not only people's style but also their lifestyle. A fashion photographer needs to remember a brand isn't just selling clothes; they're selling a way of life.
Your first photography gig won't be for Dior or Adidas. You will have to start small. But there are plenty of opportunities for fashion photographers near you. New or small-scale designers will want their products photographed for publicity. And vintage shops always want something a bit edgy.
These opportunities will allow you to develop your distinct style of fashion photography. And, the use of models will help you get connected with agencies within the fashion industry.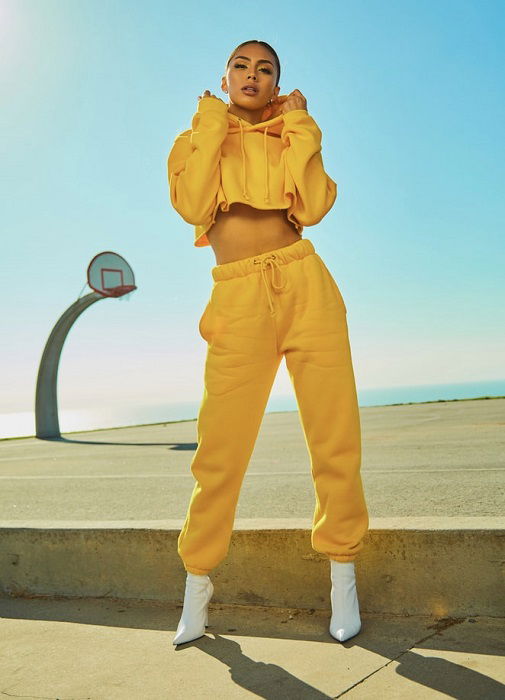 11. Go Viral as an Influencer Photographer
When you're on the road to becoming a social media star, there comes the point when the selfie isn't enough. They need images that will take their content to the next level. This creates a new career in photography.
Whether they promote fitness, makeup, or lifestyle, good photography can help social media influencers go viral. Use your photography experience and knowledge to make their content stand out online.
There are thousands of influencers on social media right now. You may even know a budding Instagram star. The demand is high and you will have plenty of opportunities to practice and experiment.
And, if they have thousands of followers, your work will get great exposure. Just remember to have them credit your work on their account.
To learn more about social media photography, check out our Social Success Strategies eBook.
12. Click With Customers as a Product Photographer
An excellent photography career to pursue is product photography. As long as people are selling things, a good product photographer will always be in demand.
If you have ever sold anything on eBay, you'll know the difference a good picture can make. Sellers and producers want their wares to be shown in the best way possible. And professional-level photography will have them flying off the shelves.
There will be plenty of local sellers and crafts-peoples in need of a photographer. And for smaller products, you can set up a studio in your own home. An infinity curve will give you professional product shots on your kitchen table.
Check out our Products in Focus eBook if you want to learn how to become a product photographer.
13. Real Estate Photography
Real estate photography may seem a bit too niche, but it can be an excellent photography career. In fact, there has never been a better time to get into real estate photography.
Estate agents need professional photographers to capture the interiors and exteriors of their properties. There's a lot of skill in making a box room appear light and spacious. These skills won't go unappreciated. The better the picture, the higher the price.
Now it's not just estate agents in need of real estate photographers. Sites such as Airbnb are presenting new opportunities. Short-term hosts are starting to realise the value of high-quality real estate photography.
To learn more about real estate photography, check out our Picture Perfect Properties eBook.
14. Break Headlines as a Photojournalist
The key to photojournalism is being in the right place at the right time. Sometimes that's luck, but a lot of it is skill. You need to know where the story is going to break. And you need to be brave enough to get into the action.
But photojournalism isn't all riots and war zones. There are stories to be told everywhere.  You may need to travel to get your shots. But for many photojournalists, that is part of the appeal.
You can operate as a contracted or freelance photographer. Being freelance will give you incredible scope to search out the stories that interest you. The difficulty comes in finding a buyer, so you need to think about what will sell.
You may start with a photo or two in your local newspaper. But you could land the cover of Time Magazine.
15. Get Outdoors With Wildlife and Nature Photography.
If you love animals and the great outdoors, you can try a career in wildlife photography. It's an art form in itself. You need skill, knowledge and a lot of patience.
If you're a freelance photographer, this field allows you to travel the world. You can capture the wonders of the natural world. But, there will be plenty of organizations close to you that need a  wildlife photographer. Wildlife reserves and charities are good places to inquire.
But, with the effects of climate breakdown already upon us, it won't all be majestic stags in lush woodland. Photography is now being used to document the effects of climate change all over the world. Wildlife and nature photography is becoming ever more important.
Learn everything you need to know about wildlife photography with our Wonderful Wildlife eBook!
16. Unlock New Frontiers as a Science Photographer
Science may not be an area that springs to mind when you think of photography careers. But scientific photographers are in demand, and it can be fascinating.
The role of a scientific photographer is to capture images that accompany or corroborate data. They'll be used in scientific documentation and presentations. And you could be working in a research facility or university.
It's not the most glamorous of photography careers, but scientific photography is interesting and well-paid. If you already have an interest in science and nature, this could be the photography career path for you.
17. Scrub Up as a Medical Photographer
Medical photography is another often overlooked option when thinking about careers in photography. But it's a great photography career option if you've got the stomach for it.
Medical photography can be a lucrative career. But it isn't easy. You could end up documenting anything related to the field of medicine. That could be surgical procedures in a lab or shots of diseased limbs. You can't be squeamish. You'll have to be comfortable with bodies, both alive and dead.
Another problem is that there's no easy way into medical photography. You'll need training and the right experience. But once you're in, it's stable and pays well and can be the foundation of a great photography career.
18. Help Fight Crime With Forensic Photography
With so many crime dramas on TV these days, forensic photography is becoming more popular as a career. You can have a hands-on role in the process of solving crime.
Like medical photography, it's a stable and well-paid job. But it's difficult to get into and not for the easily disturbed. Your job will be to photograph crime scenes, so there's no telling what you might see.
Forensic photographers are in demand. But you'll need experience with photography and forensic science to be considered. It's not for everybody, but it could be a great photography career for some.
Conclusion
We hope this list of 18 interesting and profitable photography careers has shown you that you can readily turn your hobby into a career. There are plenty of careers in photography for you to choose from. It might seem like a maze at first, but think about what you would most enjoy.
What are your interests outside of photography? Do you love animals and children? Do you want to travel the world? Whatever you enjoy, you can make money from it too as a photographer!
It won't always be easy. You have to be professional and pragmatic. But you can have a fun and lucrative career in photography. Good luck and have fun!


eBooks and Courses for Everyone