The travel industry is worth trillions each year, which means the demand for anything tourism-related is massive. That includes photography and travel photography jobs.

Professional Portfolio Hosting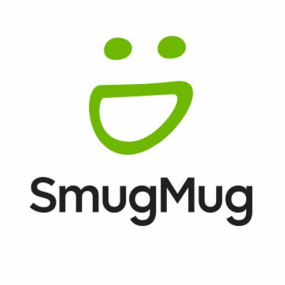 Looking for opportunities in travel photography jobs? Increase your chances of success with a powerful Software that can help you manage and showcase your work.
Finding Travel Photography Jobs: is it Right for You?
The first thing you need to consider is whether you're cut out for the life of a travel photographer. Having a passion for travel and photography are important prerequisites, but they aren't enough on their own.
I'm sure you've fantasied about the pros of the job. Working for yourself, visiting exotic locations, photographing some of the most amazing places on earth. But have you seriously considered what success takes?


Your photography needs to be better than good. Virtually every traveller on earth has a camera in their hands. There are literally billions of travel photos uploaded each day to social networks and photo sharing websites.
Are your photos good enough to compete? What sets your photography apart from the rest?
Do you have any business skills? The work won't fall into your lap, so to succeed you'll need to market yourself and learn to hustle. Business skills are arguably more important than photography skills.
Some of the most talented photographers in the world have been unsuccessful because they didn't learn to market themselves well.


Are you physically able to perform what's required? Can you complete a multi-day hike with all your photography gear, plus food and camping equipment? Can you handle whatever mother nature throws at you?
You'll often need to survive on far less than the buffets you might be accustomed to on your usual travels. Travel photography jobs will test your limits, so you should have a good idea what you're capable of.
You'll also spend a lot of time by yourself, or surrounded by strangers who don't know you and may not even speak your language.


How well do you cope without sleep? Sleeping on hard beds, or no bed at all is common. Noisy neighbors or roommates will keep you awake half the night.
Even if you sleep like a baby, your alarm will often be waking you at ungodly hours so you can get to photography locations for sunrise.
This may seem like a very negative perspective, but these are the real challenges of working as a travel photographer. There is a wealth of information out there about the pros of the job, but you must be realistic and ask yourself the hard questions before you travel to the other side of the world.
Travel Photography Must-Haves
Website
This one is a no-brainer. If you want to be taken seriously as a photographer, you need a website, and make sure it's a good one. It can be a portfolio website by a service like PhotoShelter or SmugMug, or it can be a self-hosted website that's built by yourself or a professional.
Either way, make sure you have somewhere online that you can display your portfolio and show that you're a professional. Flickr or 500px won't cut it.

Blog
If you're serious about building an online presence, you need a blog. Nothing will help Google find you like a blog will. Post your new work regularly and write about it. You don't need to be an amazing writer but post something regularly alongside your photography.
Starting my travel photography blog was one of the best things I've ever done. I wouldn't have been given many of the opportunities I have without it. Ideally, your blog will be on your own domain either alongside or linked to your portfolio.
Social Media
I'm sure I don't need to tell you about the marketing potential of social media. Getting seen in a sea of images isn't easy, but if you're not where the eyeballs are, you'll be invisible.
Be wary of spreading yourself too thinly. Focus on building your community on one or two networks rather than trying to be active on a whole bunch.
Gear
You'll need photography gear that can not only create great images, but that can handle the demands that travel photography places on it. Nothing will put your gear to the test like travel. You don't need the latest or most expensive equipment, but it needs to be up to the task.
My travel photography gear is very minimal since I don't want to carry more than I need.

How To Make Money with Photography
As I mentioned previously, travel photography jobs are hard to come by, and the competition is fierce. So, how do you make money as a travel photographer? There are many potential sources of income, and virtually all professionals have multiple income streams.
If you talk to 10 travel photographers you will get 10 different explanations as to how they make money. Although there are some income sources that you shouldn't consider just yet, like teaching workshops, there are a few that are within reach of many photographers.
Print Sales
There will always be a market for great prints of beautiful places. Although the print market is changing, if you have good images and can promote yourself well, it's still possible to make money this way. A lot of people buy prints from their hometown or a place that they have an emotional connection with.
Almost all my print sales from my home country of New Zealand are to people who live in New Zealand or who have lived there and want something to remember it.
This is one of the ways that having your own portfolio website is helpful. Being able to sell directly from your website, or at least display your images so that people can contact you to order prints, is invaluable.
There are many ways to do this, but it depends on your needs, your technical knowledge, and your budget. The free options require a lot more work to set up, whereas the paid services are simpler and do a lot of the work for you.

Stock Licensing
Licensing images with stock agencies is another common way to make money as a travel photographer, but don't expect to get rich.
To get a stock agency's attention, you'll need a portfolio of photos that are not only nice to look at, but they also need to be technically excellent.
Anything that isn't sharp or has too much noise will be rejected. Any images with people or buildings need a signed release. You can't include any logos or brands. Even when your images are accepted, commissions can be as low as 25 cents per sale.
That said, if you can build up a large archive of good travel photos, selling stock can provide a nice passive income. It will take time, though. You're not going to be able to retire anytime soon. You will need to learn what sells well.
Images that get a lot of likes on social media or sell well as prints don't necessarily sell well as stock. Many stock agencies publish their top-selling images, so watching these will help guide you.
Writing
Remember earlier when I said you need a blog? Well, it's not only to promote your photography. If you can attract some decent traffic to your blog, there are a number of ways you can turn those visitors into cash. You can do it through advertising, affiliate marketing, and product sales, to name a few.
Getting enough traffic to start seeing any decent profit takes a lot of time and effort, but it can be another pot to contribute to your income.
Let's say you enjoy the writing process and you're good at it. This means you can also make money as a freelance travel writer for other blogs and publications. There is a huge market for great travel writing, and when you pair it with great photos, you might find yourself in demand.
Again, it's very competitive, and blogs aren't going to beg you to write for them, but with a little hustle, you can add another string to your bow.

Teaching
As interest in photography continues to grow, there will be more demand for people to teach photographers how to use their cameras or learn new techniques. You don't need to be Ansel Adams to be able to teach photography, but you do need a solid understanding of the principles of the craft and great communication skills.
It could be through writing as I've already mentioned, it could be at your local camera club, or it could be through YouTube. There are many options to make money with photography. Nevertheless, I would strongly recommend avoiding trying to run workshops until there is a demand for your knowledge and skill.
Get Creative
The ways that you can make money with photography are only as limited as your imagination. As I said, almost all travel photographers have their hands in many pots, and continue to search for new ones.
The industry is changing at lightning-speed, which comes with many challenges and opportunities. If you're willing to work hard and diversify, making money with travel photography jobs is not only possible but totally worth the hard work.
For easier travel photography planning, you should consider finding a fixer or local guide to help – check out our articles great tips for sourcing the right person for the job.
Professional Portfolio Hosting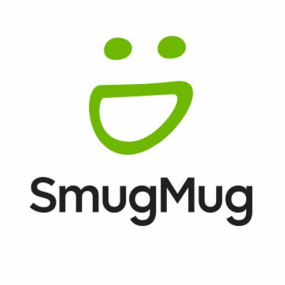 Looking for opportunities in travel photography jobs? Increase your chances of success with a powerful Software that can help you manage and showcase your work.